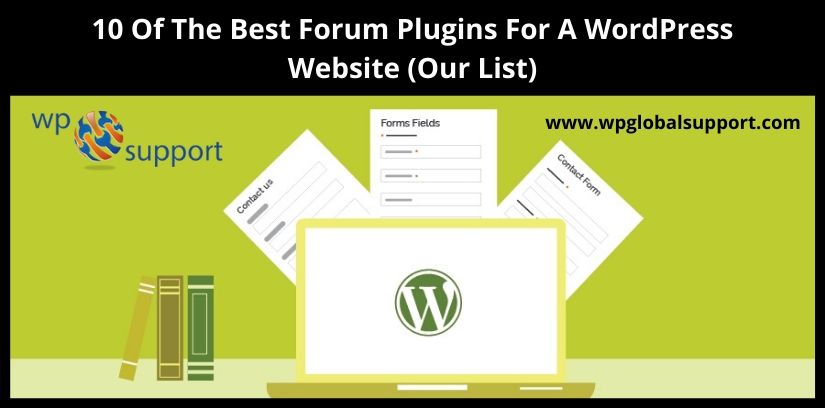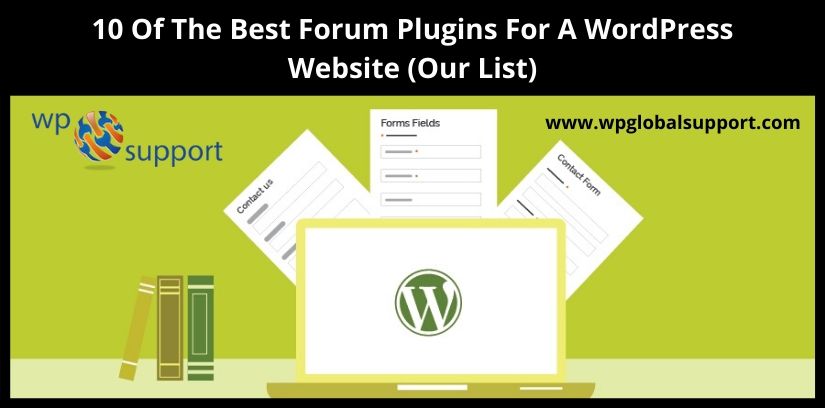 Forums are basically one of the traditional ways of online communications. It provides an online platform to create a virtual community, where people can connect to discuss, share ideas, and support each other. Being the website owner by using forum plugins for WordPress, you can make a community for your entire website users and provide them a chance to learn as well as share or contribute.
Here, plugin is defined as a type of software that contains a group of functions that can be added to a WordPress website. They are used to provide additional functionality to your application.
WordPress (blogging platform) actually promotes forums as WordPress support is based on forums. WordPress forums play an important role in keeping and strengthening such a worldwide community of WordPress and who wouldn't prefer such a powerful forum on their WordPress website.
Benefits of having a WordPress Forum
Develop customer loyalty
In a forum, all the members can help each other out. Expert members can advise others, thus acting as a lead role in solving your customer's problem. This turns up your forum into a self-help community. It benefits you like more of the customers will continue using your products and services when they know they have such a community to advise them whenever they need it.
SEO value
Often lesser but the forum can provide great SEO value in an incredible way. Sometimes, there is the most useful content in the forum thread, like if it's not anywhere, rank it at the top of search results and bring lots of search traffic.
As SEO is known as Search Engine Optimization, where the search engine is a service which allows all internet user to search for any content, query, and product throughout the world wide web. The search engines show the content in the form of websites, images, videos or other online data.
The result shown by the search engine for any keyword is known as SERP. Where, SERP is search engine results page and gives competitive advantages to WordPress website.
Support your Customer
When your customers have a technical or general support question, they can have a look in the forum and check to see if the problem has already been posted. If they have a new problem, they can post and get their problem solved. As, the articles posted by the admin of a WordPress site are called posts.
Plugins require testing to find out whether you are going to like the user's experience and enjoy the way it looks on the front of your site. This is especially true for forums because you have to manage the community and make the forum good, so people want to come back more and more.
The WordPress Forum Plugins mentioned in this article are given below, moreover, we recommend you to go through the in-depth of each and every plugin.
Forum plugins for WordPress & how to add them to your website?
Best Forum plugins for WordPress
DW Question & Answer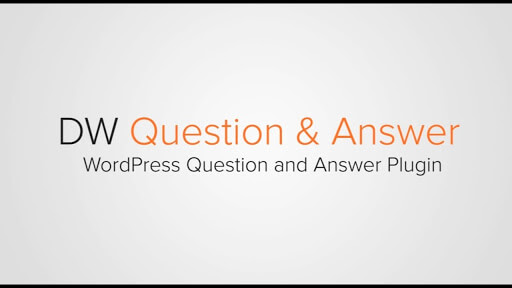 DW question & answer plugin helps in building a complete question and answer system for your WordPress site. It supports shortcodes, multilanguage, reCAPTCHA, e-mail notification system and many more, just like in Quora or StackOverflow, etc.
As here,
Shortcodes are those special functions/tags that allows the user to quickly and easily pull related bits of mentioned functionality into their content.
Multilinguage not only offer more personalized user experience but it also gives a feature to users to search in their preferred language.
reCAPTCHA is to stop bots from registering as affiliates. By adding reCAPTCHA you increase a difficulty for random commenters. The reCAPTCHA is clear by a human only.
Contrary to a common forum plugin, it allows your users to vote for answers as well so that the best answers come to the top and get less meaningful answers to the end.
It's Installation
Upload Dw-question-answer to / wp-content / plugins / directory.
Activate the plugin through WordPress Plugins.
Log in to your WordPress dashboard and go to Menu Dashboard> DW Q & A> Settings then choose the page where to submit the questions to the form and the list page.
Due to its design, DW questions and answers are an excellent option for creating a support forum (either for your products or a general topic. But if you just want to create a regular discussion forum, then this plugin is not for you.
BuddyPress Toolbar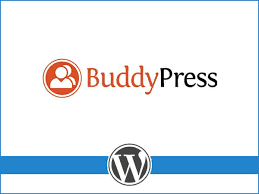 BuddyPress is a small and light-weighted forum plugin, that supports all the native BuddyPress settings plus a huge list of supported plugins and themes. It is a fully multisite compatible where you can also network enable it.
Here, theme is a group of stylesheets and templates that are used to describe the appearance and display of a WordPress site. And templates are those files which control how your WordPress site will be displayed on the Web. These files draw information from your WordPress MySQL database and generate the HTML code which is then sent to the web browser.
Where, MySQL as an open source database management system to store and retrieve all of the website's information, everywhere from the content of the posts and pages to the comments, usernames, and passwords of your website. Also, pages are like posts.
It's Installation
Upload the entire buddypress-toolbar folder to /wp-content/plugins/directory – or upload the zip package
via package plugins> Add new> Upload in your wp admin.
Activate the plugin through WordPress Plugin Plugins in WordPress
Check out your Toolbar / Admin Bar and enjoy using the new link there.
The great part is that you can join bbPress and BuddyPress so that people can be offered a standard platform section with a region to create a more social level relationship. It has an activity stream for viewing your friends as well. You get to customize all your favorites, mentions, and all the cool features for your own brand and develop a social site.
CM Answers

CM is a Q & A plugin for WordPress that enables users to add question and answer (Q & A) in stack overflow style. The answering plugin allows users to post questions and answers, leave comments, vote, and upload files in a discussion board format.
There are many other unique features in the CM Answers Discussion Forum, such as voting for questions and answers, which allows administrators to customize it according to their needs. Administrator has full power over the site and can do everything related to the administration of the site and also administrators can create more administrators, invite new users, remove users, and change user roles.
It's Installation
Upload plug-in folder to / wp-content / plugins / directory
Activate the plugin through WordPress Plugin Plugins in WordPress
Manage your CM Answer plugin with the left side admin dashboard
As an administrator, you can customize questions, answers, filter unwanted content, and manage users. If you want additional features like anonymous posting and payment, you can purchase plugin add-ons.
bbPress

It is a completely free WordPress plugin and an OpenSource project, so many developers contribute to the plugin. For the user, OpenSource means that you often get frequent updates and, of course, the plugin is free. The bbPress website also provides some interesting resources to improve your platform.
It's installation
Visit Plugins>>Add New!
Search for 'bbPress'
Activate bbPress from your plugins page. (Your welcome page will be welcomed.)
Go to 'Forums> Add New' and create some forums. (You can delete them later.)
If too many permalinks are enabled, go to yourdomain.com/forums, or if not then, go to yourdomain.com?post_type=forum.
The bbPress Forum plugin is the best choice you can use to apply a forum to your website. There was a lot of offerings in WordPress for some time ago for forum plugins, but this one pushed most of them out.
Asgaros Forum

This Forum plugin is a lightweight and feature-rich discussion board. All you need to do is configure some basic settings, copy the shortcode, and add it to the page where you want to display your platform.
It's installation
Download Asgaros Forum plugin.
Upload plugin files to / wp-content / plugins / asgaros- in the forum directory or install the plugin directly via the WordPress plugins screen.
Plugins in WordPress Activate the plugin through the screen.
Create a new page for your forum, add [forum] shortcode to it and save the page.
Add this page to the menu of your sites so that you can access it.
You will be able to find a new menu on the left side of the administration area, that is your forum.
Configure your options and create categories/forums there and you are done.
This plugin also works with widgets to add different modules on the side of your forum. The Asgaros forum is very consistent, and it provides a mobile theme for your users to have conversations through their mobile as well.
wpForo Forum

wpForo is a relatively new WordPress forum plugin. It's turning out to be popular in such a short time thanks to regular updates and helpful developers. It is a free plugin which comes with so many design and customization options. It is a fully developed yet easy and lightweight platform solution for your WordPress website.
The modern and responsive forum comes with layouts and styles. This WordPress Forums plugin brings everything you need to run an efficient and professional community. Powerful and beautiful platform with unique features.
It's Installation
Install the wpForo Forum plugin in the Dashboard> Plugins Admin page. Then activate it.
If you have more than 100 users, the wpForo Forum plugin prompts you to synchronize users.
Manage forums in the Forum Admin Page, under the forum in the dashboard
Go to the forum menu in the dashboard> Appearance> menu admin page,
Manage Forum Colors by going to Styles Admin Page, under settings in the Forums of the Dashboard, you can choose here the Forum Color Styles.
This is a perfect platform for asking and receiving answers and is available for Add-ons embed, Ad Manager, Private Messages and more. The plugin responds to the built-in SEO, a cache system and anti-spam. It also helps in transferring data from itself to various forum plugins.
Discussion Board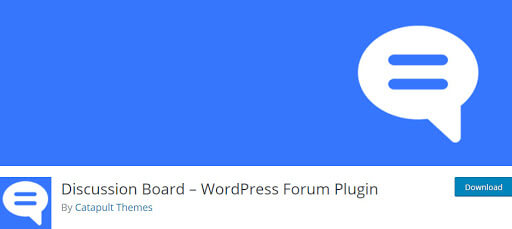 You can easily add a forum plugin on your WordPress site using the Discussion Board plugin. It is a one-click installation and has stacks of essential features that make it the main WordPress forum plugin. Here users can register and log in through front-end form, post each new topics through a simple form. Where each topic is displayed on its own page where other users can reply.
It's Installation
Go to Plugins>>Add New.
Search for 'Discussion Board'.
Activate Discovery Page Discussion Board.
To update any settings, go to Discussion Board> Settings.
The feature of placing multiple discussion boards is only given in the Pro plugin of the discussion board. So, the free edition makes the most sense for small organizations and schools, for which only one board is required. However, to pay for any additional features, a $ 29 price tag is an affordable price.
Website Toolbox

It's a cloud-based forum plugin that allows you to easily add a powerful, intuitive, and maintenance-free forum for WordPress without hampering its speed. Where no database, web server, or coding is required. As, web server is a software which receives your request for accessing a web page.
It's Installation
Go to "Add new" under plugins from the left menu in the WordPress Admin Panel.
Search for "Forum by Website Toolbox"
Activate the plugin.
After that, move to the Settings link under the "Website Toolbox Forum" plugin.
Enter your website Toolbox account information. If you do not already have a website then create a Website Toolbox Forum.
This forum is embedded in your WordPress website layout. Here the users get automatically signed in to the forum when they sign in to your website, thus the forum accounts are created automatically for your existing or new WordPress users.
Vanilla Forums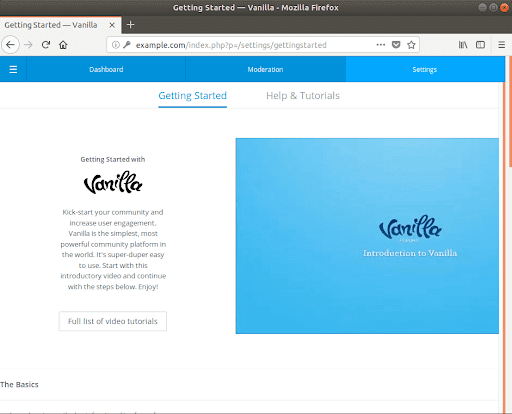 Vanilla is another free and self-hosted forum plugin. It not only allows a great degree of adaptation, but it also promotes member involvement with a reward system and allows members to moderate threads as well. Vanilla also provides hosted services for forums and communities. It provides a native mobile version which is suitable for viewing forums on mobile devices.
It's Installation
Upload vanilla-forum folder to / wp-content / plugins /
Activate the plugin through WordPress Plugin Plugins in WordPress.
Configure the plugin in WordPress Settings> Vanilla Forum menu.
One can easily migrate to Vanilla from any other platform, with the help of the ready-made exporters for vBulletin, phpBB, bbPress and many more. It is truly an open source, fully customizable and standards-complaints. At Vanilla the online community is unique, intuitive and engaging where you can create a customized community that seeks positive participation, automatically curates content and lets the member drive the modulation.
AnsPress

It is an open-source and developer-friendly plugin for WordPress used to create a question and answer network just like StackOverflow and Quora. It supports multiple languages, shortcodes,push-notifications, e-mail and many more.
It's Installation
Search for Add New in the plugin Dashboard.
Look for AnsPress from the options available.
Click on 'Install Now'.
Now activate the plugin on the plugin dashboard.
It not only supports Q&A but also can be used in many different ways such as BugTracker, Company Internal, Companies internal QA Board as well as a support ticket, FAQ and many more. This is used widely by many popular companies and sites at large scale.
Some Other Useful Forum Plugins
Well, as know before that it is easily possible to turn your whole website into a discussion forum. However, in such cases, most likely you will have to use a forum theme of WordPress instead of just a plugin. However, the best part about discussion forums is that they have evolved over the past many years.
Therefore all those old forums come with very long threads and sometimes more confusing dialogues are also still around with them. But that is only because the format seems to work. So if you have just started to see many of the forum formats, such as the question and answer layout on a site like Stack Overflow or Quora. Or the up and down type vote arrangement on websites such as Reddit.
However, the good news is that you can accomplish similar forum styles by utilizing a few of the extra WordPress forum plugin options that are given below. Here we will describe the best features from each plugin and talk about how much it is going to cost you. Although some of the forum plugins are well-known to you.
But there are a few other kinds of them that you must take a look at if you are interested in a forum to repair or you would like your forum to look different in comparison with other to the millions of forums out there. The world of forums is ever-increasing, and you can be a part of it with your very own forum plugin of WordPress. So, keep reading to find the one that is the best for you.
WP Symposium Pro
Although the WP Symposium Pro is basically a social network plugin. However, this plugin is similar to the BuddyPress plugin. Therefore it can also turn your WordPress website into a powerful social network platform. However, this plugin has a full forum and activity wall. But you will be able to receive various other elements.
Although those elements are only found on social networks such as Facebook. Therefore after being installed, the users or visitors will come to your website and can also create the profiles. In addition, they can manage their profiles, and can also add the friends whom they desire to communicate.
Besides that, the email alerts are sent out when some actions are taken. Therefore, if you meant to like something on any friend's page or you want to send them a message. Then they will get a message that will explain the action. However, the forums are so much useful for discussions on dating, clubs, gaming, and technology.
Although sometimes it makes sense to expand upon the conversational part of it. In addition, you can add some of the more advanced social profiles. However, the collection of customization tools of WP Symposium Pro is One of the reasons that it stands out because of it.
Although there are some creative changes that are typically done with the help of shortcodes. So that you can add the shortcode to any page and you can also adjust the things such as fonts, colors, buttons, and many more. Also, there are several other extensions that are available too.
Thus if you would like to enhance your social network. Then you can do it, so if you are in need of some of the features to round out your social network, and an upgrade is all it takes. Such as private messages, forum subscriptions, selective sharing, groups, YouTube, galleries, image attachments, and profile security, etc.
Key Features
There are far more unique features in the WP Symposium Pro WordPress forum plugin than some of the other WordPress forum plugin options. These are as follows:
This plugin expands the forum functionality into a strong social network.
Still, you will get all those forums, but there is much more for you.
You can also fine-tune the access and permissions for your forums.
This plugin has YouTube video attachments and selective sharing that are tough to find anywhere else.
The premium pricing is not all that costly for you to afford.
WP Symposium is one of the very easy forum plugins to customize with the help of shortcodes.
The custom fields are also available for forum posts and replies.
It provides you liking and disliking features, but if you would like then you can also turn it off.
Pricing: Although most of the premium features of this plugin come with the Pro version. So the pro version of this WP Symposium plugin will cost you $29. Also, this pricing provides you some decent support from the developers.
It's Installation
The first thing that is needed to mention is that the core plugin of it is free of cost, and always will be available for you. However, the possible way to add the core plugin which includes activity, profiles, friendships, and unlimited forums is very simple. All you have to do is:
On your admin dashboard of WordPress, go to Plugins->Add New
Now search for "WP Symposium Pro"
And then click on install
You can also download the ZIP file of this plugin if you want. In addition, you can also find lots of support information, such as video tutorials that are well worth watching and cover the installation.
Extensions plugin Download and Install
Well, the Extensions plugin is easily available on the official website of WP Symposium Pro, you can get it from the shop. So if you want to install the WPS Pro Extensions plugin then do it accordingly.
However once you have purchased the plugin license, then you will be able to download the extensions from your My Account page on the website. Then you will have a ZIP file after downloading it. Also, you will have a file named wp-symposium-pro-extensions.zip.
Besides that, you can always download the same file again from your My Account page on the official website of WP Symposium Pro.
1st Method: Here the one point that you should remember, is that if your computer un-ZIPs the file automatically that you downloaded. Therefore you should re-ZIP the file again because it happens when you are using a Mac.
On your website, go to the admin Dashboard->Plugins->Add New.
Then click on the upload link, and choose your ZIP file.
And then click on the Install Now button.
Once it is installed, then you can activate it.
2nd Method: Well, to follow this method we assume that you have an FTP connection to your website server. So now you have to Extract the ZIP file that you have downloaded from your My Account page of the WP Symposium Pro official website. So now you will have a folder named wp-symposium-pro-extensions, with all the required files inside.
As, FTP stands for File Transfer Protocol. FTP is used to transfer files from one local computer to a remote website and It is also used to download files from your WordPress website to your computer or to change files and directories permissions on a remote website.
Now copy that folder as well as all the content of it via the FTP into your website, under the /wp-content/plugins folder. Along with all other plugins of yours.
Now, go to your admin Dashboard->Plugins screen, and then activate the plugin.
Sabai Discuss
Sabai Discuss plugin is best for premium questions and answers the website of WordPress. Basically, this plugin provides the features of the ability to the users to ask questions and answer them. Same as users can do on Yahoo Answers or Stack Overflow kind websites.
Therefore the Sabai Discuss plugin is an ideal tool for everyone. Because it is not only meant for building a discussion forum, but also for building a community-driven question and answer website. In addition, you can make a helpdesk portal or even a knowledge base for WordPress.
Sabai Discuss is basically one and the only WordPress forum plugins that would provide you some of the exciting features. The developer team of this plugin is very helpful, responsive, and willing to sort out problems of the users before and after the sales. Responsive means portability, A responsive makes your site mobile-friendly so that users can view it on their mobile devices and can read your site information easily.
Sabai Discuss plugin provides you the features of a discussion stream as being the forum plugin itself.
In addition, it can give you some more facility along with a question and answer tool like a standard forum. However, the good thing about the Sabai plugin is that you can turn your website into some standard thing such as Quora or Reddit. Also, you have the choice to stick with a more standard forum layout.
Besides that, the Sabai plugin provides you the voting system. This system can move the answers up and down to display the best answers to all of the users of your website. In addition, you can also receive the flexible access control of the website. That will be very useful for you if you do not want some of the users to see all of the boards.
Therefore you can pair that with the user reputation system. Hence you will have a reputable experience of the forum from the moment you launch it. However, the best ever part of the voting feature is that most of the website moderation is done for you. Besides that, there is some more feature is that the Sabai plugin has a report abuse system.
Therefore, the regular forum users of your website can enable you to know that if they think another user is not following the forum rules or treating the people with respect or not in the forum. However, there are some other useful reasons to consider the Sabai plugin is that you are able to add multiple instances of the forum throughout your website.
Although you also have the possibility to do so with your own website network, which can be more convenient for you if you have more then one website. Certainly, the Sabai plugin caters to its users who want a new-age modern design. However, this plugin is fully responsive and flat.
In addition, it is walking away from the old forum designs of the past digital ages. Bsically, this plugin is more likely to satisfy all those websites with modern design, Because the user experience of this plugin is feels like current time and it looks like a forum from that belongs to this decade.
Key Features
The best ever features of this WordPress forum plugin are as follows:
The email notifications are sent out automatically
The plugin includes 10 of these email notification templates
You receive five shortcodes and nine WordPress widgets
It can improve the flexibility of your forum design process
This plugin can get you a large range of useful tools
It gives you great customer support and a modern forum
You do not have to write an email template by yourself
The voting module make sure that only the best answers can rise to the top of the forum
This plugin can give you more than 40 permissions
It can be configured to restrict some users from seeing contents
This forum plugin specifically integrates with points systems such as Cubepoints and MyCRED
The best contributors to the forum will receive the credit
The search bar of it has a smart suggestion feature
Most of the other forum plugins of WordPress have a search bar on this page, but all without the smart suggestion.
The reputation system enables you to give the credit
The search bar can rapidly be moving about the forum and finding the right topic
Pricing: The regular license of this WordPress forum plugin will cost you just $24 only. However, you can extend the support up to 12months with just $7.13 only.
Which Forum Plugin of WordPress Is Best For You?
The forum plugins of WordPress are still wildly popular and needed for making the conversation. So that the small as well as large organizations need it very much. When you are performing your search you might want to go with an examined and reliable forum plugin such as bbPress.
In addition, maybe you are exhausted from that interface and would like something more modern such as WPForo. On the other hand, some of the communities and organizations are more interested in social networks. In that case, plugins like BuddyPress make the most sense. So if you are still having trouble with your forum plugin selection of WordPress.
Then here are some thoughts to narrow down the search:
The best plugins for making a question and answer style forum: DW If you'd like to make a social network with your forum: BuddyPress or WP Symposium Pro.
The best value: WPForo.
For a cleaner, more modern design: WPForo or Discussion Board.
The best WordPress forum plugin for developers: Forum by WPMU Dev.
Most affordable WordPress forum plugin: bbPress.
Question and Answer and Sabai Discuss.
Conclusion
All the plugins excel in one or the other way depending upon the need and the type of forum your that is best suitable for your Website. Going through each of the plugins you might have got a slight idea about which one to choose to makes your forum the best.
Although just to make it easy, we would recommend bbPress as the best among all since it is the major plugin with more than hundred of extensions, thus providing you almost all the feature you can think in a forum. Just name it and bbPress have it.