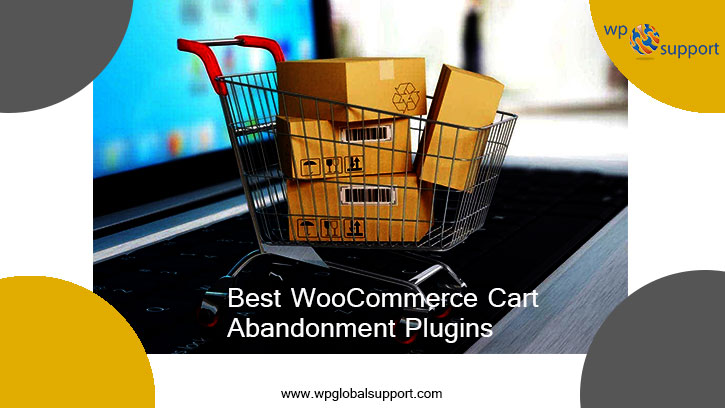 WooCommerce Cart Abandonment Plugins are the need of the hour for an online store. Whenever you open an eCommerce store, it has been usually seen that you spend too much money and time to attract customers to your store. However, most of the customers leave your store without doing any purchase. This represents cart abandonment.
According to the Baymard Institute, the normal leaving cart rate is 69.23% which is very amazing. This implies not as much as 33% of the general population who add a thing to their cart at your store will wind up really completing their buy. It can also be seen in the way that every 7 out of 10 customers tend to abandon their e-store carts.
This means to say, it is not possible to bring all those abandoned carts, but with the correct way, you can bring some portion of those clients back to your website for purchasing.
What if you can find a way to reduce the WooCommerce Cart Abandonment rate and convert more visitors to your customers? By doing so your revenue can be double, triple, or quadruple.
Fortunately, there are some effective cart abandonment plugins that can help you to reduce the Cart Abandonment Rate for your WooCommerce store and these are as follows;
Best WooCommerce Cart Abandonment Plugins
WooCommerce Cart Abandonment Recovery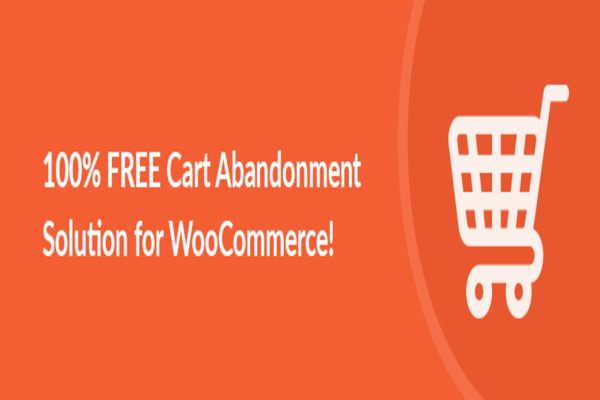 WooCommerce Cart Abandonment Recovery plugin is a perfect solution for your Woocommerce store as a WooCommerce Cart Abandonment Plugin to save your online customers. The plugin has the feature to capture the email addresses of the customers on the checkout page.
This is very useful due to the fact that if a purchase is not completed within a quarter an hour of the saved cart it begins to show follow up emails. This strategy is very handy that reminds the potential customers about your product's brands, offering them a discount or other attractive offers to stay with their unfinished cart or made a purchase.
Moreover, you can send as many emails as you like.
Features
Unique Checkout Links
GDPR Compliant
Readymade templates for follow up emails
Webhooks
Coupon code
Reports
Pricing- Its a 100% free plugin
Retainful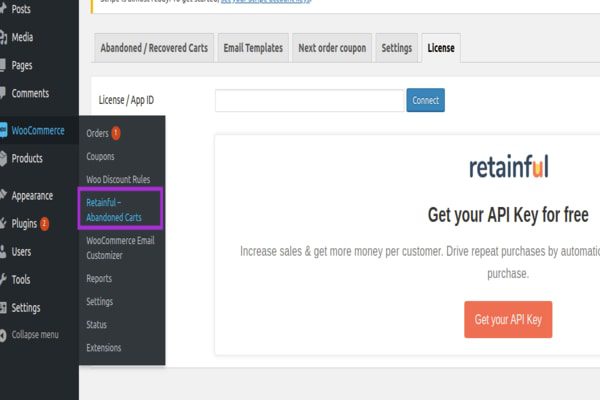 Retainful is one of the best-abandoned cart recovery plugins for WooCommerce. It is the best WooCommerce cart abandonment plugin that helps you to recover your abandoned cart within a single click.
There is a proven fact that abandoned cart recovery emails can recover at least 30% of the lost sales. Similarly, Retainful also recovers your maximum lost sales.
When customers abandon their carts on your WooCommerce store after 30 minutes it automatically sends emails reminders. Thereafter, it triggers another email after 6 hours of abandonment. Next, a day after it reminds customers again, but this time email includes a coupon code. If the customer not recovered in 3 days, so it sends again a reminder email after 3 days.
It offers you the facility to view your abandoned cart reports, view recovered value, abandoned cart value and many more. It also offers you the facility to send coupons for the customer's next order.
Further on, you don't need to send these email manually, this plugin automatically schedules a series of timed email reminders and send it to customers to recover your WooCommerce abandoned carts.
Key Features
Recover abandoned carts.
Drive repeat purchase.
Extensive reporting.
Drag & drop visual email editor.
Actionable analytics & insight.
Schedule a sequence of email
Compare and recover abandoned order value
3 abandoned carts email templates designs.
Shortcodes to include the first and last names of customers.
Optimonk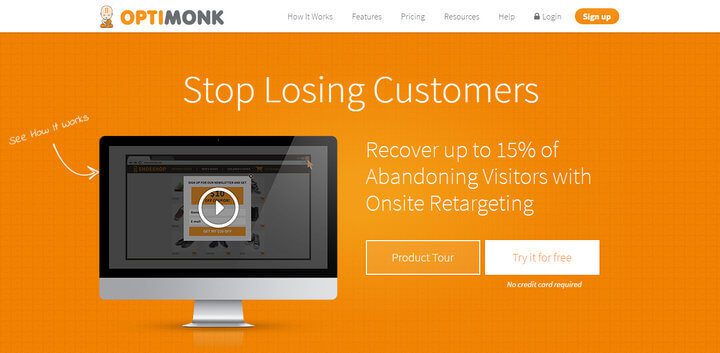 Optimonk is one of the best choices from WooCommerce Cart Abandonment Plugins to reduce the disassembly and amount of lost sales in your WooCommerce store. There are some effective ways offered by this plugin to encourage visitors to complete the purchase. The real power of Optimonk is its unique re-targeting feature.
You can send an e-mail notification to all the customers who had added cart to your website but didn't do any purchase. However, it also offered to set up timed messages so that you can provide additional features such as free shipping, special feature, etc. to encourage the customer to continue the checkout.
A Popup can also be shown on occasion such as scrolling in a specific position, click on predefined elements, etc.
Features
Offer special coupons through reminder emails.

You can make it better by including limited supply, or other types of exclusivity to the offer.

This plugin also encourages visitors so that they can fulfill their purchases as soon as possible.

Easily integrated with any website/eCommerce platforms and all major marketing software to offer you more facilities.

Thousands of online business companies trust only Optimonk to boost their sales.

This allows you to display custom popups on your website that is based on predetermined variables.
Pricing
Optimonk Offers different plans. The basic plan is off $29 per month, which includes 1 domain, unlimited campaign and 5,000 visitors per month. You can get a 20% discount by paying annually. You can also go for a 14-day free trial.
Abandoned Cart Pro

Abandoned Cart Pro is a good solution to recover lost sales in your WooCommerce site. Once you install it and then activate, after that you will find the plugin option on the WooCommerce>>Delete cart page.
If you don't know how to install then read our article on How to Install a Plugin in WordPress.
The landing page shows a graphical representation of the required information, which includes recovered Income, abandoned Orders, recorded Carts, Number of sent emails, number, and email rate, opened and clicked links. Also, you can see details for some time frames including this month, last month, last quarter, this quarter or custom time-frames.
The 'Abandoned orders' section shows the list of existing abandoned carts. Every report is accompanied by the necessary information including email address, customer name, quantity, total order amount, coupon details, abandoned date, current status, etc.
The plugin also comes with multiple ready email templates to send at different time intervals. Also, it is possible to edit these templates or make the custom template of your own.
For every template, you can also set the sending frequency, email address and sender name, email body, add a coupon code, subject, etc. You can send test emails to make sure all of your selected options are working properly. The list of templates will show the current status, the number of emails sent and the recovery percentage for each Template.
Templates are those files which control how your WordPress site will be displayed on the Web. These files draw information from your WordPress MySQL database and generate the HTML code which is then sent to the web browser.
Features
With the help of this, your customers recover their abandoned carts in a single click.

Trusted by more than 30,000 WooCommerce businesses.

It can identify the Abandoned Orders Information, adding the abandoned products.

The plugin capture abandoned

Guest Carts

. A guest cart user will be captured on the Checkout page if it is abandoned after adding an email address.

It tracks abandoned orders value v/s recovered orders value.

Offered to set up automated reminder emails, texts, and Facebook messages.

Create Unlimited email templates to be sent at intervals that you set – intervals start from 1 hour after the cart is abandoned
Pricing
The single site license of this plugin is priced at $199. This includes one year of license and support. Also, there is a free version available for this plugin with a limited option.
YITH WooCommerce Recover Abandoned Cart

This Cart is another popular WooCommerce Cart Abandonment Plugin as its method to recover an abandoned cart from your WooCommerce store and changed them into sales. YITH WooCommerce Recover Abandoned Cart allows you to set a custom cut-off time, for a product to be considered as abandoned. Also, it is possible to select the duration after that the abandoned cart will be removed.
When it comes to guests, you can keep track of them if they provide their email address. In addition, it is possible to enable cart tracking for only specific roles, you can customize the sender name and email address for the cart abandonment email.
Also, you can choose a custom reply address for these emails. For cart recovery notification emails, you can customize the sender's name. for Cart Recovery Notification Email, you can customize the sender name, email subject and email recipients.
The recovered carts section shows the lists of the carts have recovered. For every cart, you can see the order ID, email address, customer's name, number of items, any coupon used, total amount, date, etc.
The 'Email Log' section will keep a record of the emails sent. And the 'Report' section displays the number of abandoned carts, emails sent, email clicks recovered carts, totally recovered amount, etc.
Features
It set the time span to acknowledge a cart abandoned.

Get an email notification for each recovered order

Personalize the sender and the email subject.

You have access to modify the content and select the email you want to send manually

Customize the email content to send it to customers.

You can add the coupon to emails

Send an email to separately or use bulk actions to reach many users.

WPML ready plugin.
Pricing
The price of a single site license is $9.99, for 6 sites it is $129.99, for 30 sites it is $179.99. Alternatively, you can try the free version which comes with limited features.
WooCommerce Recover Abandoned Cart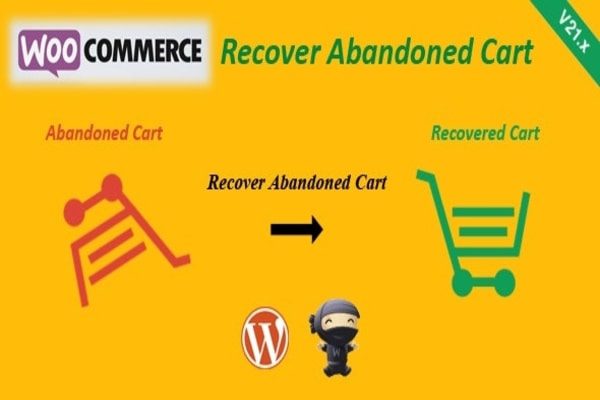 WooCommerce Recover Abandoned Cart is another awesome solution from WooCommerce Cart Abandonment Plugins to recover most of your lost sales. Once after the activation of this particular plugin. It will display the abandoned carts automatically and send pre-determined emails to encourage the customer in finishing the purchase.
This plugin allows you to select the cart time period for both members and guests. Depending on the action the user took, there are several options to define recovery status. To automatically send an email notification is possible whenever a cart is recovered.
You can customize the description and anchor text for unsubscribe links. Where Anchor Text is the visible characters and words that hyperlinks display when linking to another document or location on the web. It offers a custom redirect URL after unsubscribing, already subscribing text, successful unsubscribing text, etc.
Send the email to guests, members or a particular role is possible. There are options to choose car link types and link colors. Also, it is possible to customize the various product information that is included in the email.
You can edit the body message, subject, status, cart link, etc. for every email template. It influences the customers to complete their orders by giving them a special discount.
This plugin allows you to a prefix for the coupon text, set the value and validity, choose the coupon type maximum and minimum amount for coupon usage, category from the coupon, exclude a specific category, etc.
Features
One of the most comprehensive and feature-rich plugin.

Automatic updates are available.

24/7 customer support is available.

Multiple emails can be sent with different contents with coupon codes

Helps in recovering lost sales and bringing additional revenue continuously without any marketing cost.

Recover Abandoned Cart works for both Guests and members

Works with both simple and variable products.
Pricing- You can get the plugin in $49
Abandoned Cart Lite

Abandoned Cart Lite is one of the WooCommerce Cart Abandonment Plugins. The abandonment rate of an online store lies between 60-70 percent. Means around 60-70 customer out of 100 potential customers is back off of completing a sale after adding a product in the cart. Abandoned cart lite plugin helps you overcome this.
The plugin gives you backup support for those customers by sending emails, alerts, product advice and reminders for their abandonment carts.
Features
It captures the cart of the guest user on the check out page.
Follow the user by the provided email address.
It helps users to identify the abandoned orders.
GDPR ready theme.
Trusted by more than 30,000 WooCommerce Businesses.
It helps you to recover more than 30% of your sales.
You can create reminders for the customers who have added products for purchase in their online shopping cart.
It works stable and looks goods.
Send an email notification to the admin on every order placed by the customer.
Allow the users to get their abandoned carts in just one click.
It has so many default templates that can be created as per your requirement.
Pricing: $119/year.
Recart for Shopify

Automated Facebook Messenger campaigns are provided by Recart for Shopify abandoned carts. It offered optional discount codes, order receipts, purchase follow-ups, etc. It also provides tools to run email campaigns, push notification and SMS alerts when carts are abandoned.
It helps the store owners to grow a large number of audiences on their website with the help of many advanced tools and optimization options.
You can create unique messenger marketing lists that can help to attract more people to your website and lead a good impact on your website.
Features
Send reminder notification to the customers for purchasing their orders saved in the cart.
it's Add to Cart Popup is specifically designed to re-engage buyers and capture their emails.
Great customization options are available to make your store tidy and more precise.
Can deliver discount codes, push notifications to the user to increase the traffic towards your WooCommerce website.
Easily synchronize your app data with the Email capture feature.
Mobile responsive theme.
Social Coupon for WordPress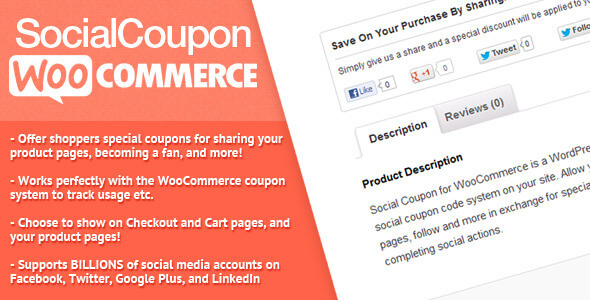 The social coupon for WordPress is a WordPress plugin which helps the entrepreneurs to encourage buyers to share content socially, and also give a reward for that. You can set this plugin according to your suitability, like the Checkout page where the product is given, or anywhere else you find it attentive.
When any user shares the link of your product, there is generated a discount coupon, which can be applied by the user before checking out. If the product is shared socially your customer will get the discount, so you have to ensure that you do not get only social shares but also assured sales.
MoonMail Recover Checkouts

MoonMail Recover Checkouts is an awesome Shopify Plugin which is fully customizable. It helps you to globalize your templates, and the WYSIWYG editor helps you to take your shopping cart to the next level.
It automatically sends the email notification to the admin about the users who have left your site without completing their orders. This plugin will help to divert more audience towards your website by sending the discount coupons and many other attractive offers.
You can easily send a notification to all those users who have a recouped cart to your website but didn't do any purchase.
It offers many customization options and tools for you to maintain your WooCommerce website effectively without any problems. It also helps to increase the number of sales to your website by attracting more and more customers to your website.
Features
You can play or pause this app throughout your will.

Also, help you to recover abandoned carts.

Using this app will ensure that you will recover abandoned carts, leading to increased sales figures.

Offers you the facility to choose between automatic or manual email.
Jilt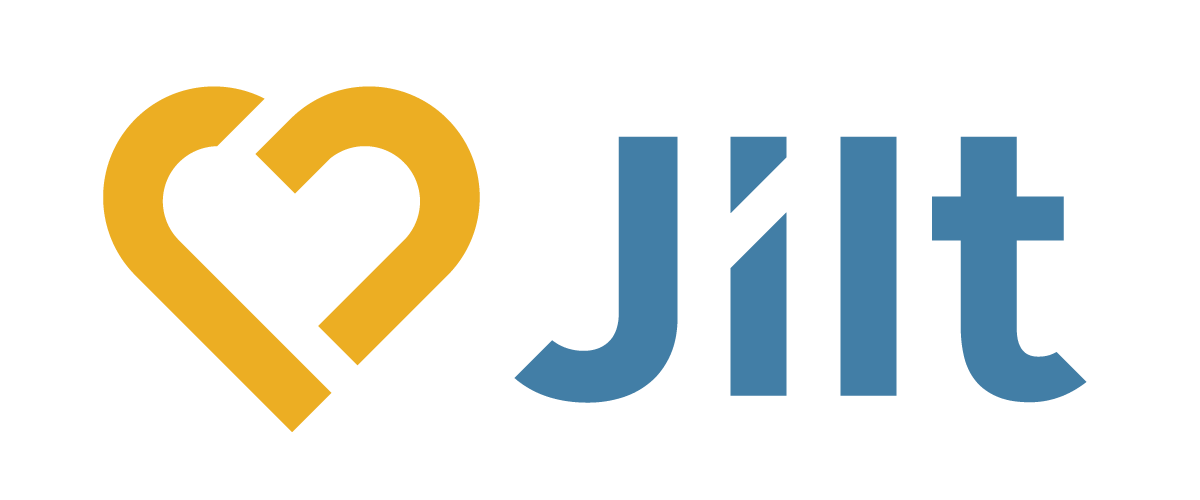 Jilt is an awesome WooCommerce Cart Abandonment Plugin. Rather than trying to stay inside your WordPress dashboard, Jilt is a separate app that easily integrates with your WooCommerce store via a plugin.
It helps in recovering some of the lost sales from the users by sending them reminder emails and encourage them to complete their purchase. You can also send discount coupons to the customers so that they get attracted to your product.
Jilt offered two plugins: Jilt for WooCommerce and Jilt for Easy Digital Downloads. Both of these plugins help to connect your WordPress supported website with the Jilt services.
Here's how Jilt works:
Set up automated cart abandonment campaigns. A "campaign" may be a single email or an entire automated series.

Offer focused on rebates as a component of the recovery campaign. The markdown codes are different for every client, which guarantees they aren't utilized by others. If done right, this can increase your chances of getting the deal.

You can build your cart abandonment emails by using a WYSIWYG editor

Adds merge tags to insert dynamic data which is different for each buyer.

To track the open rate of your abandonment emails, view analytics, which gives an idea about how successful your cart abandonment campaigns are at recovering revenue.
Also, Jilt can endeavor to get round carts from both visitors and enlisted clients. Clearly, the client must have entered an email sooner or later. In any case, they don't need to complete the enlistment procedure for Jilt to go to work.
Jilt follows a unique pricing strategy. You pay only for the no of unique customers you engage, even not how many emails you send.
A good thing about Jilt- it's very easy to measure your ROI with Jilt. if it recovers more returns than it costs per month.
Features
Captures guest customers Emails.
It has responsive templates.
It also provides 14 days free trial.
One-click login.
Easily track order abandonment from Jilt dashboard.
Usability with WooCommerce and Easy Digital Downloads.
Price: it is for low utilization. Paid plans begin at $29 every month. It also provides free service for 25 customers every month. After that, you have to pay 29$ per month.
CM Commerce for WooCommerce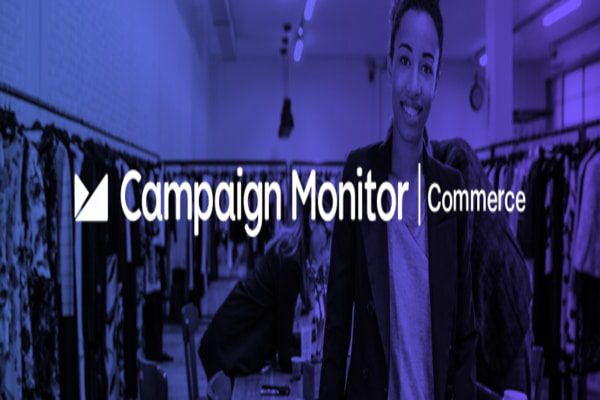 CM Commerce for WooCommerce is another Multipurpose WooCommerce Cart Abandoned plugin. It is also known as Receiptful. This abandoned cart plugin's quality lets you rapidly begin with abandoned cart crusades, including redid messages, directed coupons, point by point send tenets, and there is no end of that.
It is the simplest way for growing E-commerce brands to drive conversions and increase revenue. The difference here is that while abandoned cart messages are one of this plugin's quality, it likewise has a cluster of other eCommerce brands to satisfy all the needs of the customer.
If you think that one approach is always better than the other then you are wrong – each has its own property. But if you want other features in this plugin, you have to pay for these features.
Features
Offer highly responsive, supercharged, insightful and computerized email options like Receipts, Follow-Up, Abandoned Cart and Newsletters.

Offers the "Product Reviews and Feedback" option so that customers can share their views and thoughts purposefully.

Assist you with email advertising and item surveys.
Pricing
It gives you a 30-days free trial. After that, paid plans including the cart abandonment features begin at $20 every month or $200/year.
One Step Checkout v4

One-step checkout v4 is a highly responsive and effective cart abandoned plugin. It is integrated with the Magento eCommerce plugin which helps to reduce shopping cart abandonment. It helps in Fast and easy checkouts that lead more customers to complete their orders and reduce Magento cart abandonment.
The biggest reason for leaving carts is that it takes a too long time in checkouts, when too much time takes in the checkout, most of the people getting frustrated and abandon carts. You can avoid this situation by using a plugin like One Step Checkout v4.
This plugin will help to increase the page loading speed of the website. It provides a more user-friendly interface to the customer which helps the user to satisfy all of their requirements.
EDD Sales Recovery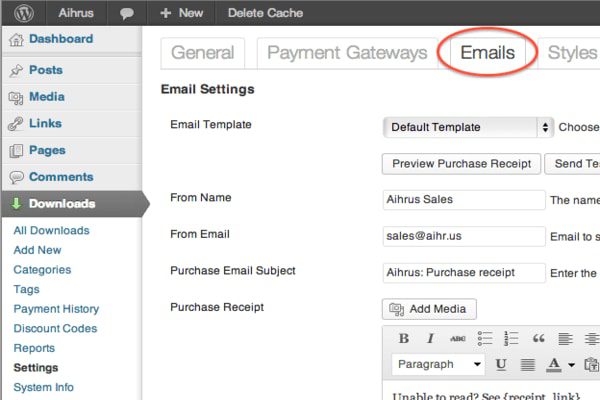 Easy Digital Downloads (EDD), is an awesome plugin to ensure sales recovery without affecting your business in any way. The plugin will work proficiently with Jilt abandoned cart recovery solution. EDD plugin tracks and collects the carts that are abandoned and sends the data to Jilt.
This plugin will help you to recover the sales revenue which is usually lost in cart abandonment. You can easily send an email notification to all the users who have created a cart for purchasing the product but didn't place any order.
You can engage more and more users to your website by providing them discount coupons and many other attractive offers. It gives authority to the admins to keep track of the recovery process through payment History report and Order Details screens.
Features
The discount code is provided to users who abandon carts.

It avoids looking for all abandoned carts. This plugin looks only those orders which are incomplete or those abandoned carts which look favorable.

EDD is compatible with most of the WordPress themes.
Pricing: $39.00.
Abandoned Cart Automation for WooCommerce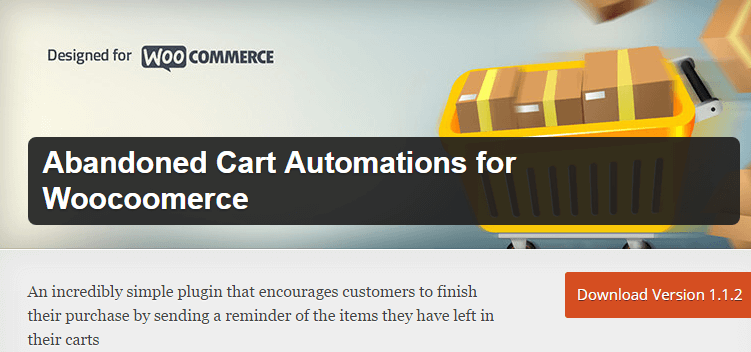 Up to now, I've only discussed premium options to reduce cart abandonment. But if you are not ready to invest in this aspect yet, then you can try any of the freely available plugins.
Abandoned Cart Automation is a simple plugin for WooCommerce. It allows you to track the cart abandonment and send personalized emails to regain the lost sales. By using this plugin, you can remind the customers when they leave the items in the cart without proceeding to checkout. It is also possible to give special discounts to customers.
In addition to the cart abandonment email, the plugin also allows sending the customize emails for different events like new registration, 7 days after registration, payment problems, recurring email sequence, etc.
Quick One Page Checkout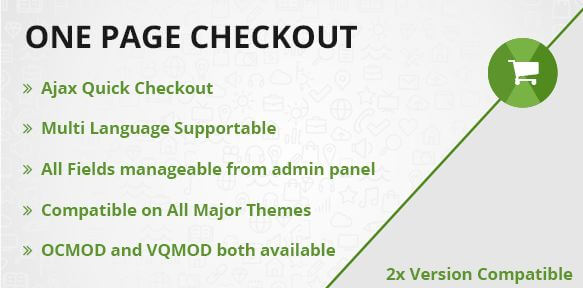 Quick One Page Checkout allows you to automatically generate the right experience for every buyer by giving quick checkouts. Each visitor can be treated as a unique customer by sellers and will have to leave the fewer cart.
Features
It provides personalized offers to increase order volume.

This plugin detects hesitating shoppers automatically.

Owns a powerful admin panel.
Multi-language support.
Loyal customers are rewarded with discount coupons and also providing real-time coupons

.
Pricing: $89
Abandoned Cart Reminder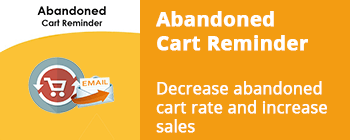 Abandoned Cart Reminder plugin is one of the WooCommerce Cart Abandonment Plugins with a Shopify plugin that tracks, that is shopping at your store and then goes to another tab. To attract customers for coming back your store tab starts blinking. Customized messages can also be displayed.
This plugin has a psychological mechanism. By blinking it creates a sense of urgency in the user end alert them to return and complete the checkout process. This psychological force took by customized message to the next level to reduce cart abandonment.
Automated Cart Abandonment Campaign with Pre-built Emails
This plugin is one of the WooCommerce Cart Abandonment Plugins also a good solution for saving your lost customers. And it reducing the Cart Abandonment Rate. It is free to use. Once you install and activate it. Then it will start showing for any cart abandonment on your WooCommerce store.
Since plugins record contact details, when they are entered on the checkout page, details are saved. Even if the customer does not complete the checkout.
If any cart abandonment, Automated Cart Abandonment can send an immediate email to bring the customer back. Since the plugins are ready with email campaigns, you do not have to create them from scratch. However, you can edit these emails or create new ones too.
WooCommerce Abandoned Cart Email Plugin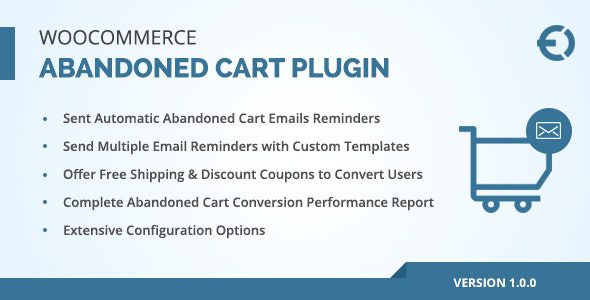 WooCommerce Abandoned Cart Email Plugin is a WordPress plugin for carts. Basically, when there is an incomplete purchase remain then this plugin sends an email reminder to users about it. In addition, you can add some discount coupons along with the abandoned cart emails. Certainly, this will encourage your potential customers to complete their purchase.
Also, you can review the performance reports and product conversions. This will help you to evaluate the success rate of retargeting such as users with abandoned carts. Although this WooCommerce Abandoned Cart plugin can help you to send out multiple reminders to your potential buyers.
However, the customization options let you configure an email template and its content, that better suits your business needs. As it helps you to create a variation of all such email templates, also it can customized subject and body content that is addressed to different users.
So that it can help you to mold an email message and make it more effective in reaching out to some of your target users. Also, this plugin allows you to notify those users who have left the carts incomplete. Therefore you can set a time reminder of 5 minutes or an hour to send out the reminder email along with a discount coupon.
Although when the users get such mail to finish the purchase with cart discounts or free shipping. Then they will consider it positively. WooCommerce Abandoned cart email reminder plugin is well equipped with performance reports. Thus it can help you to evaluate the success rate of these reminder emails.
In addition, you can review the total number of recovered orders against the total number of such cart abandonment. However, you can configure an email notification settings to get such alerts, when any user leaves the cart unfinished or return to complete the abandoned cart.
Besides that, they can get timely emails to take promotional steps whenever any user leaves without checking out the cart. In addition, you can track abandoned carts of the guest users as well against the registered users. Also, the WooCommerce Abandoned Cart Reminder plugin lets you re-target all those guest users of your site and turn them into customers.
Besides that, you can define a cut off time for the abandoned carts. So that you can enjoy the flexibility of sending incomplete cart reminder emails. Also, you can get the information of the user from the plugin, customize the email template, and send it manually to the users. Certainly, you can personalize emails for manual reminders that may bring higher results for your campaigns.
Key Features
Tracks Guest Abandoned Carts
Automatically Add Discount Coupon in Email
Get Notification for Unfinished and Recovered Carts
Offer Fixed or Percentage Discount or Free Shipping
Send Multiple Email Reminders to Customers
Create Multiple Email Templates
Send Direct Cart Link in Email Reminder
Track Results with Advance Performance Report
Recovery Cart List to evaluate users' response
A complete list of Abandoned Carts to view or delete
Get the Product Reports List available
View which products are abandoned the most
Email notification settings for the end-users
Configure time to send reminder emails
Email Sent List to review the reminder automation activity
Offer free shipping or cart discount that is fixed or percentage
Set the number of times to send a reminder
Pricing: The regular license of the theme will cost you $29 only. Also, you can extend the support for 12 months in just $9 only.
WooCommerce Abandoned Cart Recovery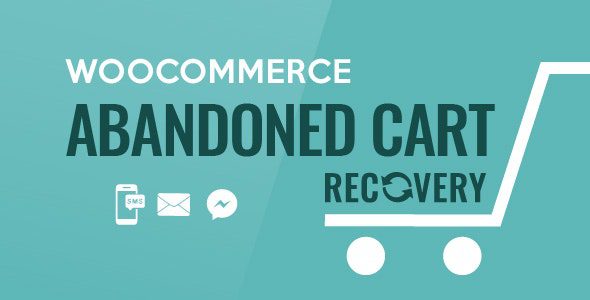 WooCommerce Abandoned Cart Recovery is a well suitable WordPress plugin. This can help you to recover all the unfinished cart orders in your online store. Although it works when a customer adds any product to their cart, they do not complete their order and check out.
Therefore after a certain scheduled time, that cart will be marked as abandoned. Hence the plugin will start to send a cart recovery email or a Facebook message to those customers. So that it can remind and motivate him or her to complete the abandoned order. However, a pop-up will appear whenever a customer clicks on the add to cart button for the first time.
This can request customers to fill an email address for completing the add to cart process. Therefore users can add the products to their cart normally in the future. In addition, the email address will be filled in checkout form automatically when the customer goes to the checkout page.
However, you can also send SMS messages to those customers who abandoned the carts. Also, when a customer fills the telephone number on the checkout page but does not complete the checkout. Then the plugin will send a recovery message with a checkout page link to that phone number.
Besides that, When a cart order is marked as abandoned, then the plugin will automatically send a recovery email to the customer's email address filled in the request email popup. This mail asks them to finish or check out the cart and send the offer coupons if it is necessary.
Certainly, this Abandoned Cart Recovery plugin will capture the cart information like customer email address, added to cart items, add to cart date, cart status, cart total, and IP address. Hence with this information, it contacts the customer, offers a discount, and requests them to complete the order.
Besides that, this plugin will display a Send to Message tickbox under the add to cart button on single product pages. So when the user ticks on this box before adding the product to the cart. Then the cart will be recorded and the plugin will send a recovery message to the customer's Facebook message.
Key Features
Abandoned Cart time for Members
Track member cart, guest cart
Abandoned Cart time for guest
Abandoned Table, Cart status
Redirect after adding to cart
Change front-end text
Change pop-up color
Send recovery email to members
Send recovery email to guests
Recovery email send with abandoned orders
Email templates, Send email rules
Reply-to address, Offer coupons
Accept Facebook message to add to cart
Set up Facebook messages
Send SMS for abandoned carts
Create multiple messages
Send SMS for abandoned orders
Abandoned Order status
Pricing: The regular license of the theme will cost you $40 only. Also, you can extend the support for 12 months in just $13.13 only.
---
Wrapping Up
Cart abandonment is the main reason behind the poor performance of most of the e-commerce stores. But in this blog, we hope you better know the best ways to deal with this issue. Just select one of the above-mentioned WooCommerce Cart Abandonment Plugin and share your experience with us in the comment section provided below.
If you are facing some issues related to WooCommerce setup or want some help for your WordPress site, then you can get instant help from our support team. Just Dial +1-855-945-3219 (Toll-Free). We will be pleased to solve all your queries.

Thanks for your time!