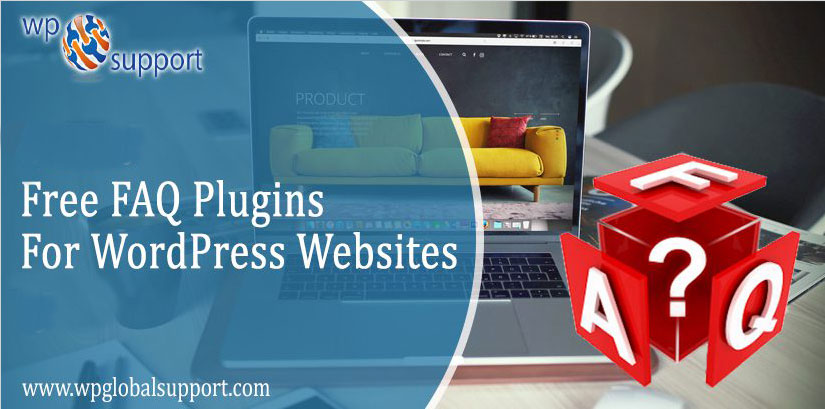 Are you looking forward to providing your viewers with better customer service? Check out the collection of 5 best free FAQ plugins for WordPress. We are going to illustrate the list of WordPress plugins which you can consider installing on your WordPress site to give answers to the "Frequently Asked Questions".
As a plugin is defined as a type of software that contains a group of functions that can be added to a WordPress website. They are used to provide additional functionality to your application. FAQs section in your site will be used to add regularly asked questions.
FAQs give customers everything they require to know right from a get-go, meaning less work for you and less additional conversions. The most vital thing for a good FAQ web page is dependent on design and usefulness. WordPress customer service number provides the best possible service and information related to all things for WordPress. Let's have a brief look:-
Free FAQ Plugins For WordPress Websites:-
1. HTML5 Responsive FAQ Plugins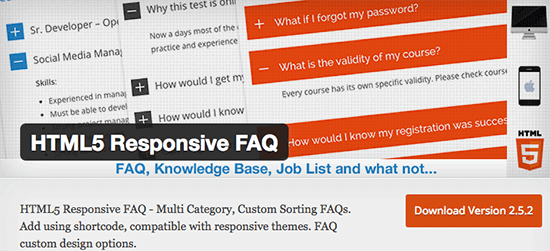 HTML5 Responsive FAQ plugin is mobile optimized/responsive and ensuring it looks great on smaller devices. This makes your site mobile-friendly so that users can view it on their mobile devices and can read your site information easily.
As mobile optimization is important because mobile and Internet together build a community who is actively using mobile apps. The most popular example is Social Media. Facebook has more than 1.1 billion monthly active mobile users.
These plugins allow you to create FAQ questions and answers as a custom post type. You then get to assign each question to one of your blog categories.
Adding the FAQ section of your website is very easy. For this you have to copy and paste a simple shortcode, then add the categories you'd like to include. Where shortcodes are those special functions/tags that allows the user to quickly and easily pull related bits of mentioned functionality into their content.
As you can assign a question to multiple categories, you can have the same ones popping up in a range of FAQ sections — best for the famous questions that visitors ask again and again. Visitors click on the questions they want to read.
The entire styling options are housed on one convenient screen. You can select the bullet colors, font size, and the gap between questions from here. Even though you can select a header type for the question text — like you may go with H3 tags.
As header widget will provide you with some extra area to display/promote something that you want to show in header area for every visitor to see. It is the first segment of the portion of your site that will be shown first to people and also this area is reserved to display important things.
Main Features:-
It is an SEO-friendly plugin you can select your heading types for FAQs.

Responsive FAQs and add multiple Categories to the FAQ.

Easy to use and customize the design, font size, color etc for matching your theme.

Option for adding a custom title for each category set.

Easy shortcode to use and simple to configure FAQs in the admin section.

It is Fully compatible with all modern and old responsive designs.
2. Arconix FAQ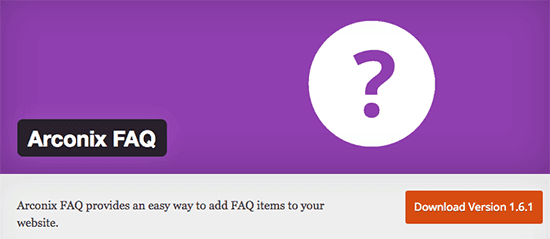 It is another awesome free FAQ plugin and alongside HTML5 Responsive FAQ, is the most famous in its category. if you're looking to create a purely functional FAQ section using a free plugin you won't find much better than Arconix FAQ. Arconix FAQ plugin is shortcode-driven which allows you to add an FAQ section anywhere on your website with minimal disturbance.
This plugin supports two types of FAQs: A jQuery toggle and accordion box. You can decide whether you want the answers to display as default or visitor has to click for accessing them.
Arconix FAQ requires you to type in FAQ groups, which function like your typical WordPress tags instead of assigning questions to categories. You can attach an unlimited number of these groups to each question and the questions can show in multiple FAQ lists.
For configuring your FAQ section you are required to add which groups you want to display to the shortcode. As shortcode clarifies the additional features of a WordPress site. For example, audios, videos, galleries, and some other functionality requires a lot of code editing.
But, shortcodes makes it simple – by using it the HTML and other markup are added directly to your post or page.
Some of the Features:-
Custom Post-Type has driven

jQuery toggle or accordion shows when using the shortcode

It can be visible individually or in FAQ Plugin groups by using the "group" taxonomy
3. Quick and Easy FAQs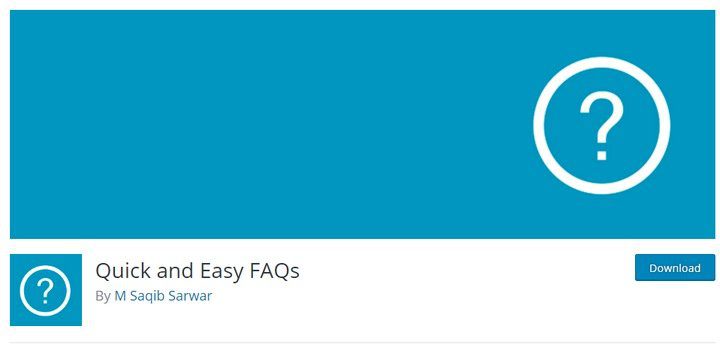 FAQ Plugin
Quick and Easy FAQs plugin supplies a speedy and convenient manner add FAQs using customized publish form and in a while demonstrating those FAQs utilizing shortcodes.
Features of Quick and Easy FAQs:-
Simply Add FAQs using FAQ custom post type.

Display FAQs in simple list style and show FAQs in toggle independent form of accordion style.

The settings page for changing toggle style text, border colors and background.

Translation Ready as it comes with related pot and po files

RTL ( Right to Left Language ) Support and Support for Visual Composer Plugin
4. FAQ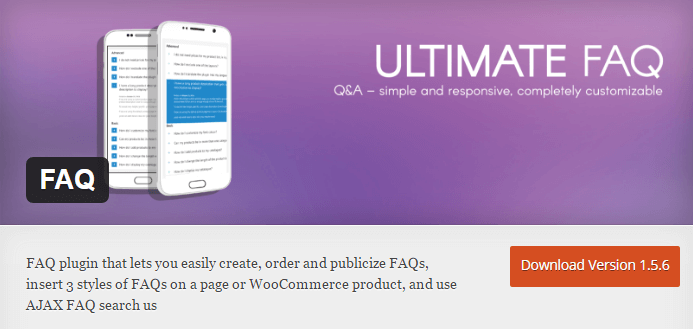 This plugin allows you to create FAQ, arrange FAQ and as wells as publicizing your FAQ via your WordPress admin panel. Adopt a couple of FAQ patterns and FAQ layouts. You should use either the accordion FAQ style to show one FAQ reply on click on or the list FAQ kind, to have FAQ answers.
Some of the Features:-
Create FAQ categories
Unlimited FAQ, FAQ tag and FAQ category support
Creating FAQ posts and assign categories to them
Export entire FAQs to a PDF for creating a user manual
Insert custom CSS for styling your FAQ posts
5. WPB Advanced FAQ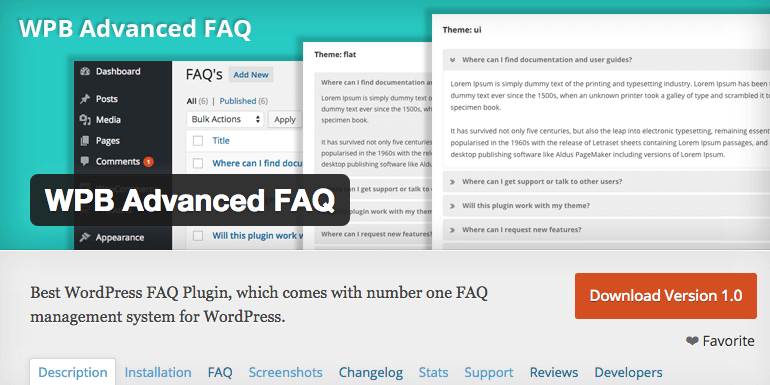 WPB Advanced FAQ is a satisfactory plugin as with every single character you are required to add FAQ process on your website. And it is a custom put up style based FAQ administration process. It is very easy to use.
Main Features:-
It provides the two different theme for the FAQ.

WPB Advanced FAQ is

Categorized and Tags based FAQ management system.

Multiple FAQ forms various categories or tags.

Easy to use and very lightweight.

It is developer friendly & easy to customize.
Concluding Remarks:
FAQ section could generate a healthy return and save you a plenty of work. All of the plugins featured today are simple to use and build excellent looking FAQs. As we have demonstrated the Top 5 Free FAQ Plugins for WordPress. We Hope you are not disappointed with our effort. Thank You !!
If you're looking for someone who can help you with WordPress Backup & Restore then you can dial our Toll-Free number +1-855-945-3219 now. We will be pleased to help you.
More Useful Blogs: