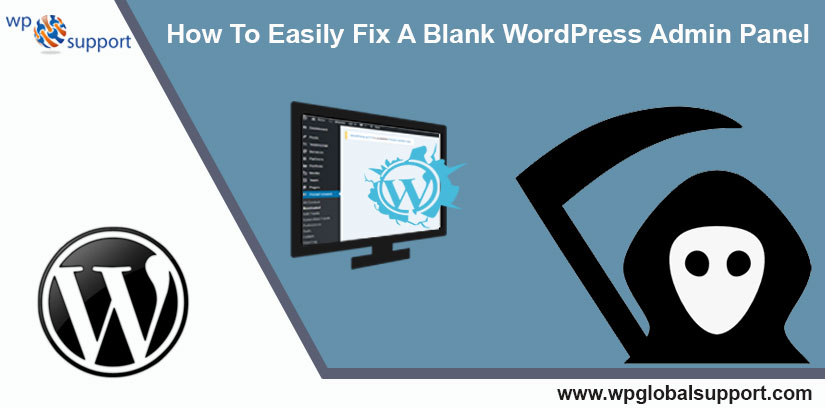 In today's blog, we will discuss what to do when your WordPress site or admin panel is showing a blank page. You can also hire our WordPress customer service team to do this for you.
1- Disable Active Theme
A blank WordPress admin panel results from code errors in your currently active theme. You can solve this by disabling the theme. If you cannot access your dashboard to do this. You have to disable your theme manually using FTP. Follow the steps given below.
Firstly,

access your WordPress files using FTP

. You would need your cPanel login details to do this.

After accessing to your site FileZilla will display site files and folders on the bottom right.

Find the folder containing your WordPress blog and double-click it.

Search for wp-content folder and double-click to open it. Also, Search for the themes folder and double-click to open it.

Search for the folder for your currently active theme. Right click on it select Rename and change the name of this folder

Try accessing your admin panel.

If it displays correctly then there was a problem with your theme. In this case, you want to delete the theme and reinstall a freshly downloaded copy.
2- Repair Database
A corrupt database could lead to a blank WordPress admin panel in some of the cases. Your database can be repaired using PhpMyAdmin, and it's easy to do. Before making any changes to your database back it up first. It can also be done by using PhpMyAdmin.
To repair your Database:
Login to your cPanel account.

Click on PhpMyAdmin in the Databases section.

Select the database you want to work with and all tables in the database will be displayed on the right side.

Click

Check All

at the bottom to select all tables. With selected select

Repair table.

After the completion of repair try accessing your admin panel to see if this resolves the issue.
Watch this video tutorial to fix a Blank WordPress Admin Panel!
If you are still facing a blank WordPress admin panel you can also request our service. One of our expert from WordPress technical support will get in touch with you to resolve your issue. Dial  1 844 275 0975.
Read some other Blogs: