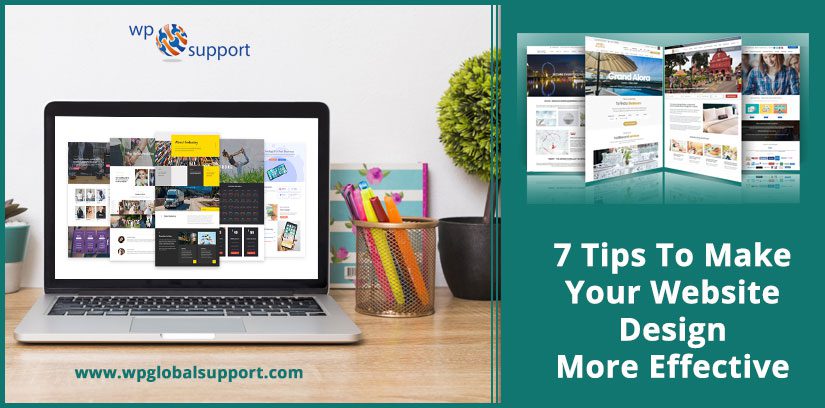 If you own a website or have run one for some time, you quickly learn that there is no particular formula for going about it. There are several approaches or tips to make your Website design more effectively. You can build your own way, one brick at a time, one story at a time and each visitor at a time.
This notwithstanding, it is important to follow a few tried and tested guidelines just to make sure that you are flowing with the trend and enriching your blog for optimum profitability. At the same time, it is allowed that you experiment with a different set of skills, ideas, and approaches from time to time. The growth of a website or blog, however, is primarily dependent on the effort you give it and how much you understand the "behind-the-scenes-" operations, or what is commonly referred to as the back end.
In this discussion, we attempt to look at a number of ways through which you can make your website design more effective so that you reap the maximum benefit from it.
Tips To Create An Effective Website Design
Tips To Create An Effective Website Design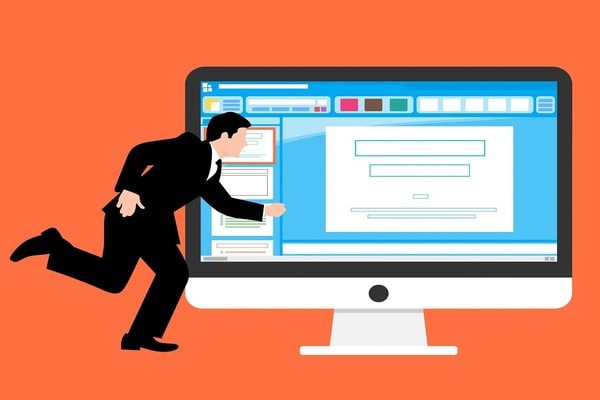 Customize According to Your Niche.
Regardless of what your website aims to address, you will follow within a given category. It might be in electronics, clothing and fashion, sports or a combination of two or more fields. Whatever your niche is, ensure that your website is relatable to your brand and one can easily associate it with the industry or category within which it falls.
You might be running an e-commerce site that combines a lot of elements including searching for items and even payment. It is important to ensure that your website is created in such a way that visitors find it easy to maneuver with tools such as designmodo bootstrap builder.
Go for Simplicity and Practicality.
From a general perspective, we say that website visitors are lazy. In other words, they are looking for the quickest fixes, solutions, and answers to their concerns. In response to this, one of the best tips to make your Website design more effectively is to build your website in a simple way so that it provides the solutions for your clients in the quickest way possible.
Bear in mind that you are building the website for your visitors and therefore it is important to make it as user-friendly as possible. Simplicity and practicality are central to the success of your website. Design it to first and foremost address the challenge and offer the solution. You can thereafter scale up your design as the website grows.
Remain Conventional: It Helps
Quite often, people are very resistant to change. They want the status quo to remain and things to be done the way they've always been done. To them, the world is rather perfect and better when things remain the way they've always been.
This also applies to website development. Since people are used to certain website layouts, it helps to remain conventional and use templates that can be interpreted easily or something they can simply relate to.
Be Consistent.
One of the best ways to establish your brand is to create something that people can identify with and retain for a long time. Consistence relates to retaining a certain format for long enough that people are able to identify with it. In this case, you have to choose your colors, font, format, and style carefully with the aim of retaining it for the long term. This is a point at which you need to plan in advance and retain your style.
It becomes confusing if you have to change the look of your website every so often. You need something that will stick in the mind of your visitors for a long time.
Make Your Site Interactive
The current trend in website development is in developing them in such a way that your audience can interact with you easily. One of the traditional and most popular ways of doing this is by enhancing subscriptions. However, chatbots have become a popular way of interacting with your audience and giving a quick response to important and Frequently Asked Questions.
It helps to give your website this kind of interface. You can also add a live interaction where visitors to your site can make audio or video calls to representatives. At the same time, ensure you put up a call-to-action interface for easier interaction.
Incorporate the Proper Plugins.
Plugins act as backend support systems for a website. They play a number of roles such as providing protection from external attacks as well as speeding up various processes and general performance of the website. Nonetheless, it might be an uphill task choosing the correct tools to fit accurately with your website design. Before settling on a particular tool, ensure that you understand its operations properly. Know what it will help you achieve and also interrogate its disadvantages.
Use A Mobile-Friendly Design
The number of people using their smartphones to access websites today has increased significantly. As you design your website, consider this segment of your audience and make efforts not to leave them out. Incorporating a mobile-friendly design ensures that your visitors are not limited to just people who have access to larger screens but also to people who are on the move.
One of the common challenges in designing a mobile-friendly website is ensuring that the fonts are equally legible on small screens such as smartphones. If your website was initially built on a layout that is not mobile-friendly, you may need to upgrade the layout to make it responsive. That's a trend you cannot ignore.
Conclusion
The design of your website and the entire layout is key to the success of your business. You must make all efforts to ensure that it is up-to-date with the current trends while maintaining the basic foundations of the website.
There is continued growth and competitiveness on the website and blog business. You must, therefore, ensure that at least the basic elements have been taken care of. Design forms part of this basic unit in the development of a website and will ultimately determine how best your website succeeds.
Read more useful blogs: