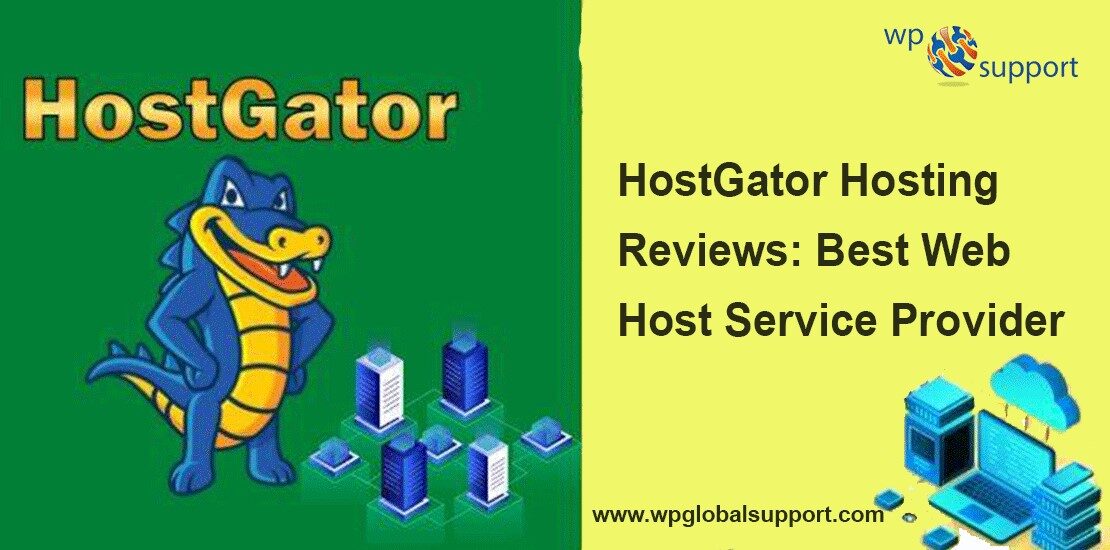 Every business needs a website, either it is a fully functional eCommerce setup or a simple daily blog to post updates. Either way, you need a web hosting service. Thus Hostgator Hosting Reviews is all you need to know about this unmatched hosting solution. HostGator web host plans are one of the largest choice and its most promising hosting companies in the world.
HostGator might be one of the biggest, oldest web hosting companies in the industry, but they're still making improvements, posting an average uptime of 99.98% over the past 24 months. They offer shared hosting, VPS hosting, dedicated servers, and managed WordPress hosting plans.
HostGator strives to make web hosting easy and affordable, and if you're looking for a plan that allows you to get a site up and running quickly and economically, look no further. If you are creating your new website so you can utilize the website builder that is included. While those with existing websites will get free migration assistance from Hostgator.
Unfortunately, HostGator hosting's average page loading times let them down (1191ms average). But many extra services, like backups and security, will be tacked on as additional fees. Plus, the renewal rates rise aggressively after your first term expires.
Here is the complete look at this web host solution, that light on their performance, So let's start now
What Is HostGator Web Host?
HostGator hosting provider was founded in the year 2002. Also, they grew very quickly and become one of the greater web hosting companies in the world. You can credit the fast growth to their great reliable web hosting, shared hosting plans, and quality of customer service too.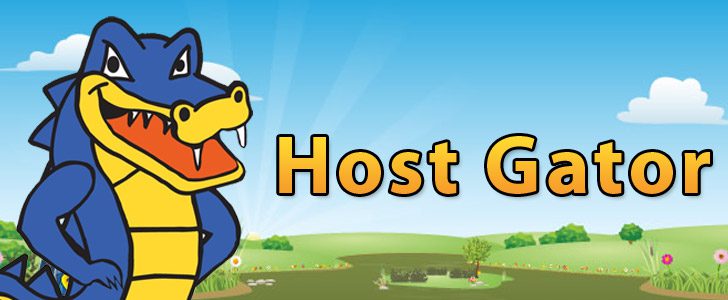 Today HostGator web host company has its headquarters in Houston, Texas. Besides that, they host more than 8 million domains across the world. HostGator has 850+ employees who offer each and every client around the clock support and they service businesses of all sizes.
The feature-packed HostGator is a top choice, boasting quality cloud, reseller, virtual private server (VPS), and dedicated server packages, but it's the company's shared plans that really stand out from the very crowded web hosting pack. In fact, HostGator hosting's shared plan and packages are so robust. That the service of it wins the best rating in that hosting subcategory.
Why Choose HostGator Over Others?
As we said HostGator hosts over 8 million domains. Therefore it is one of the most popular web hosts service providers in the industry. With a 99.9% uptime guarantee, one-click WordPress installation, also 24/7 support, it is a smart choice for you and every website owner. Thus they consider them one of the best web hosting for businesses.
Also, HostGator offers various exclusive features and discounts to their new and existing clients, a free domain name, and a free SSL certificate. Hostgator basic shared hosting plans come with unlimited bandwidth, storage, free domain (only for the first year), and a free SSL certificate too. HostGator hosting also have great customer service. They connected through a live chat instantly and answered each question within a few seconds each.
HostGator web hosts are specialized in hosting small business websites with their cheap hosting packages, great customer support, WordPress cloud plans, and speedy technology. Besides that, HostGator even got its own website builder tool that is called Gator. HostGator hosting provider scores 3.5 stars out of 5 with 500+ actual customers who rank HostGator highest for quality and features.
HostGator Hosting Reviews of Product & Services
HostGator is one of the best hosting options for smaller websites and companies. Also, they specializing in hosting for individuals and small business owners. HostGator provides what you need without a lot of worries. HostGator generally offers lower prices than its competitors.
But that does not mean that their plans are bare-bones. HostGator offers more than enough features for most users and they provide powerful hosting infrastructure. HostGator hosting plans start from shared hosting, cloud hosting, and virtual private servers (VPSs) for more advanced users and website owners.
So now let us talk about HostGator's plans and packages. That will give you a clear idea about what they offer in terms of products and services to you. Because after selecting one among them you can start your own website quickly.
These various hosting plan and products are as follows:
Shared Web Hosting
HostGator Shared hosting is worth useful for you. If you are not familiar with the multiple categories of hosting. Actually shared hosting is a type of web hosting that shared among multiple sites living on a single server. Therefore many sites share the single server resources. Thus a large traffic surge on Site XYZ can, unfortunately, impact Site ABC's performance in a negative manner.
HostGator offers monthly shared hosting plans. But it pushes you hard to sign up for the longer terms plan, which starts with six months package. It is one thing that encourages users to skip monthly service. HostGator offers you Linux OS or Windows OS based shared hosting packages. That helps small and medium businesses to grow faster.
This hosting plan offers you monthly data transfers, unlimited disk space, databases, and email addresses, also support for one domain and third-party applications. Such as content management systems (CMS) and e-commerce platforms too. Its starting plan builds on offering unlimited domains to you. Also, its Business plan includes some highly specialized options, such as a private SSL certificate and a toll-free number for your business too.
Although shared hosting is a good option if you are looking for cheap hosting. If you need more server resources to run your site smoothly. Therefore you need to choose the dedicated hosting or VPS hosting.
VPS Web Hosting
A virtual private server (VPS) hosting plan is for those people who want more server power than shared hosting. Although VPS hosting also sees multiple sites that living on a single server. But very less in number than what you will find on a shared hosting server. Certainly, You have to pay more for a VPS server, but you will get more server power in return.
HostGator web hosting offers Linux-based VPS hosting. Although if you expect high traffic volumes, or want more power, and have specific requirements. Also, if you need more then shared servers, but you do not want to pay high as dedicated server prices. Then VPS is a good option to consider.
Snappy 2000: This is the most basic plan of VPS hosting. That offers you 120GB of disk space, 2GB of RAM, and monthly 1.5TB data transfers.
Snappy 4000: It is the mid-level plan that boasts 165GB of storage, 4GB of RAM, and monthly 2TB data transfers.
Snappy 8000: It is the highly advanced plan of HostGator that offers you 240GB of disk space, 8GB of RAM, and monthly 3TB data.
These plans are much more flexible than what is offered to you by other Network Solutions.
Dedicated Web Hosting
HostGator Dedicated hosting is a powerful form of web hosting. That allows your site to exist on a uniform server all by itself. As a result, this hosting is expensive, but it is also the most powerful one. If you expect lots of traffic on your website, then it is that which can power your website greatly.
HostGator web hosting's dedicated server packages are nice and it offers you a good set of amazing features. HostGator hosting users can customize their own servers with up to 32GB of RAM, 1TB of SSD storage, and unlimited monthly data transfers. Certainly, it bests the bandwidth that is offerings from many other dedicated server packages.
The HostGator web hosts dedicated servers come in Windows and Linux both variations. Which is not as ordinary as you might think, because Linux tends to dominate the field. Certainly, the HostGator web hosting service provider is one of the few web hosts. That scored well and offers both operating systems.
Even DreamHost lacks Windows-based dedicated servers. That said, Hostgator is not up to mark for dedicated hosting. The title goes to AccuWeb. AccuWeb has an impressive feature set. Still, the HostGator web host's dedicated hosting offers are not less. Check them out if you are in need of dedicated hosting with high-capacity SSD storage.
WordPress Web Hosting
HostGator web hosting lets you install the WordPress CMS (content management system). So that you can install it on any of its servers. Although WordPress is easy to set up on HostGator hosting, even if you do not know much about the managed-WordPress hosting.
However, the customer portal has a useful option known as "Quick Links" it opens a dedicated interface for you to install third-party applications. Although there is also a more handy shortcut, which is called Get Started With WordPress. In addition, today it leads to the Quick Links interface.
HostGator also automatically installed the WP-Super-Cache. That is a WordPress plug-in that helps you to improve your blog performance. Besides that, the web host also offers three tiers of managed WordPress web hosting. Such as Starter hosting, Standard hosting, and Business hosting.
Starter plan: This plan offers you the ability to host only one WordPress site. Also, gives you 25,000 visits per month, 50GB of storage, and unlimited email.
Standard plan: This plan increases to two WordPress sites, 150GB of disk space, and 200,000 monthly visits to your website.
Business plan: It provides you three WordPress sites, unlimited storage, and 300,000 monthly visits on your website.
However, all these WordPress hosting plans come with a page caching and an optimized WordPress hosting environment for you.
Cloud Web Hosting
Well, like the many other web hosts HostGator also offering cloud hosting that over the years. However, the resources that your site needs to operate are shared across multiple servers in cloud hosting variation. Hence the benefit is that you can scale up the resources in real-time. Therefore now your site is not limited to physical server restrictions.
HostGator web host's cloud hosting service is the best choice for many users. Also, it is only available on the Linux platform. Therefore if you want the Windows operating system? then you must search for others. Besides that, HostGator has attractive cloud hosting plans that are nicer than your consideration.
Hatchling Cloud: The Hatchling Cloud plan comes with a domain, two CPU cores, 2GB RAM, and unlimited data and storage.
Baby Cloud: The Baby Cloud plan gives the 4GB of RAM, it increases the cores to four and unlimited domains too.
Business Cloud: The Business Cloud plan is at the top, That offers you 6GB of RAM, It increased the CPU cores to six, also gives a dedicated IP address to you.
Reseller Web Hosting
Well, this is something that lets you become a hosting provider rather than just a customer. Because the Reseller hosting allows you to rent out the hosting service to others that you are availing currently. Therefore, If you are want to get into the business of a web hosting provider then this will help you. In addition, you do not worry or deal with ant infrastructure matters.
So it sounds interesting to you? if yes then all you need is just to check out HostGator web hosting's reseller hosting plans and packages. So select a suitable one for you and start your website along with your own hosting provider business too. Because it is as simple as you can see. Also, Reseller web hosting's features will be suitable to start your own website as quickly as you want.
The basic starting plans boast your site with unlimited email across the board. In addition, HostGator hosting solutions allows you to apply your own branding to the servers that you rent out to other users. Besides that, HostGator also offers 24/7 tech support within the hosting service. Therefore you just do not have to worry about any of such issues.
HostGator Hosting Pros And Cons
Well, if you are just wondering how to decide which hosting will be suitable for your own as well as the business website. Then it is a good idea to check out with their good points and bad points. Because it gives you a clear idea about what you will get in exchange for your money. The pros and cons of the HostGator web hosting solutions will let you decide whether to choose this host or try for another?
The major pros and cons of Hostgator are as follows:
Pros:
Good for those who are new to webmasters
Free website transfer assistance
They have very outstanding uptime
A variety of feature-packed hosting plans
Search engine advertising credits
Best shared hosting offers available
Longer money-back guarantee of 45-days
Useful site-building software available
They provide good customer service
Cons:
Users complain about long support wait times
No Windows-based VPS hosting available
Best pricing belongs only on longer contracts
HostGator Hosting Reviews of Features And Support
HostGator hosting solution has various options available for your website building. Such as social media links, contact forms, drag-and-drop functionality, and many more. Also, you can upload files to the server manually to create your website with the File Manager tool. Although this tool is far better than a basic FTP client.
All because you can edit the files directly on it, also you can use a built-in HTML editor too. In addition, you can also install WordPress or other Content Management System platforms too. Although HostGator provides you a free domain name if you sign up for at least 12 months within shared, WordPress, or cloud hosting plans.
But VPS hosting and dedicated hosting does not have such a facility. Also, there are two variations that exist, the no-cost period is for one year. That gives your desired domain such as .com, .net, or .org, extensions. Besides that, if you already own a domain name as given above, then HostGator will transfer that to a server free of charge.
Well, let us now have a detailed look at other supporting features of HostGator hosting service providers.
Customer Service That You Want
HostGator offers both 24/7 telephone support and online webchat.
The customer service operator provides easy-to-understand and detailed instructions to resolve your queries.
HostGator customer service also has a very deep knowledge base. Thus they have the answers to practically every possible question you have. Even if they are ranging from basic to very advanced. Therefore overall, HostGator provides excellent customer support.
Various E-Commerce Tools
As mentioned, HostGator offers you many useful tools to make your website well equipped. HostGator Magento tool provides you a drag & drop interface. This interface lets you create an attractive online store website. Also, it gives you Mojo Marketplace. That has tools for email marketing such as DaDa Mail.
This software will let you send email newsletters to a subscriber list. There are tons of design options available. That can give you the choice to get from. Although Quick Links has various e-commerce packages, such as phpCOIN, Magento, ZenCart, and SugarCRM.
Greate Response Time & Uptime
The uptime and response time provides a good idea of how robust HostGator servers are. Although for a hosting service website uptime is one of the most important aspects. Because If your site is slow down, then your customers or visitors will be unable to find you and access your products or services too.
Certainly, HostGator guarantees to give a 99.9% uptime. Also, If they fail to meet this guarantee, then they will give one month of hosting credit to your account as well. Although you will be able to monitor your own website uptime from the dashboard. Therefore you will know that the HostGator company is delivering what they promise.
Money-Back Guarantee
However, no hosting company wants to lose business. But HostGator is more transparent than most others. Therefore getting your money back is easy on HostGator. Because you can cancel your plan and get a full refund within your first 45 days. This beats many other hosting companies' guarantee period of 30-days.
Process of Claiming Money:
If you're not satisfied before the 45 days then you can claim your money with steps given below:
To request cancellations of service fill online cancellation form.
You will get a confirmation email from them within 48 hours.
You must reply back to this mail within the time frame.
After that, your refund will be initiated and it takes 15 days to process.
Conclusion
Well, this is all about the HostGator Hosting Reviews of every aspect they have. So in the end definitely you made your choice, I'm sure about it. Because the HostGator hosting solutions has improved the quality and service in the past many years. Therefore they become the ideal choice for many users over the years.
Because the HostGator plans and packages are very much affordable. Also, the HostGator web host provides you the better features and services too. Besides if you want more choices over this hosting then you can check Best WordPress Hosting providers. It will give you a more clear idea about other hosting service providers.