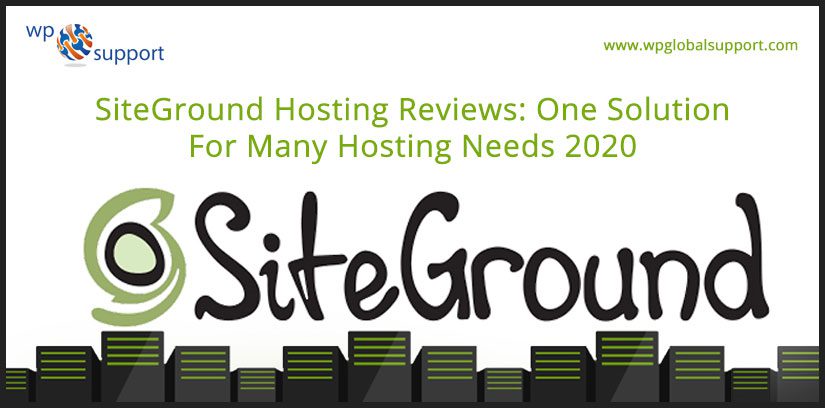 Well, nowadays many WordPress web hosting service provider companies are trying to get around to the large organizations. Therefore sometimes their qualities of a host are unable to reach the user properly. Thus they lefts behind without showing their potential. Although SiteGround Hosting Reviews will let you know their quality and pitfalls very well.
Although If you are one of those types of users who prefers the creative ideas and the big brand quality. Then SiteGround web hosting will be good for your website and other hosting needs. Because SiteGround is a well known shared hosting provider company. Also, they offer various different kinds of hosting options to their users.
These offers include cloud hosting, WordPress hosting, and dedicated server hosting. Also, SiteGround provides the cheapest Startup shared plan too. However, they are also known for the best in class customer support. SiteGround also has fast and reliable hosting plans too. Its WordPress optimized hosting includes everything you will desire to create your own website and grow to get a successful business.
Although SiteGround offers a large number of website performance enhancer tools, excellent features, and services at a very affordable price range. However, SiteGround has a quality web hosting service for individuals and small businesses or other type of clients. So let us get into details of this best hosting solutions provider company name as SiteGround.
What Is SiteGround Hosting?
WordPress SiteGround web-hosting company is an independent firm that was founded in the year 2004. At the time three university students launched the SiteGround in Sofia, Bulgaria. But now it called the Silicon Valley of Europe. The SiteGround hosting company is based in Bulgaria. But they provide service to their clients and users worldwide.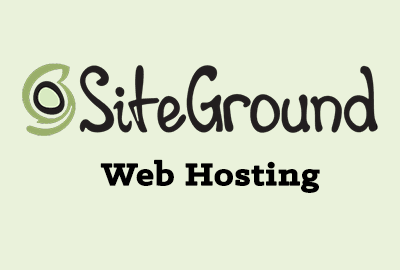 Also, SiteGround hosting has Data Centers in the USA, UK, Singapore, and Amsterdam. Well, the main founder of SiteGround company is Tenko Nikolov. At the time he was a law student in the year 2004, he started working as technical support at SiteGround. But now he is the CEO of the SiteGround company. This company is very active in community events.
Also, SiteGround has positioned itself as well-equipped hosting solutions among others in the market. The SiteGround company now employs over 400 peoples. In addition, they are hosting more than 1.7 million domains worldwide. Besides that, SiteGround still remains in private ownership. Also, the SiteGround web hosting provider ranks near the top of all web hosting companies.
Why Choose SiteGround Web Hosting?
As we know there are many web hosting providers in the market. Also, they are providing a lot of features and services. But you must consider a few important variables when you are choosing a website hosting solutions provider for your business. Although SiteGround web hosting provider is best in terms of both uptime and speed.
Because SiteGround has a 99.99% uptime record, and also they have a fast loading time of just 673ms. SiteGround hosting's customer support team is highly knowledgeable, much fast, and also very friendly. All of their plans come with a CDN, SSL certificate, and email accounts.
Also, SiteGround provides many websites friendly features and support. These features are focused on both aspects very basic to a general customer like the pricing of plans and the storage space they provide. Also, on the other hand, a few features are more business-oriented like eCommerce features and the location of the server.
Siteground is a quality web hosting service for both individuals and small businesses. Because SiteGround offers a variety of hosting services, various performance-enhancing tools, and great customer support services at a very reasonable price.
SiteGround Web Hosting Pros And Cons?
When you are about to choose any of the things even the web host solution for your new site and business. Then knowing about the pros and cons of them prior to investing your money is a better step. Because it gives you the required information about each positive as well as negative points of it. Hence you can make your decision clear.
All these pros and cons are given below:
PROS:
SiteGround has superfast servers
Highly optimized for speed
The latest SSD drives hardware
Better uptime of 99.99% approx
Integrates with CloudFlare
Improved performance and security
Free CDN and SSL certificate with all plans
Many useful free services included
A 30-day money-back guarantee
Multiple Server Locations or data centers
Customers can choose server locations
Excellent customer support service
CONS:
No Windows server options
There is an extra setup fee
Lacks dedicated and VPS servers
Higher Renewal Rates
Relatively low on storage
SiteGround Hosting Reviews of Performance
Well, there are many aspects such as price, features, etc. That plays a major role in the decision when you are selecting a web host service provider. Similarly, the performance of the service is also a very concerning aspect that cannot be compromised. Thus SiteGround web hosting's performance is the thing you must know about.
Here are all the SiteGround performance-related aspects given below:
SiteGround's Up Time
Well, reliable performance can be measure with server uptime. Because this makes your website visitors satisfied. But this is not limited here, most importantly this means your website is guaranteed to work around the clock. Therefore you will not miss anything even your customers can visit your site without fail.
Therefore the SiteGround's uptime and performance are best for your website and business. Also, it has been nearly perfect over time thus it boosts your website and increased the number of visitors. SiteGround is 99.99% average uptime makes it the most reliable hosts among others.
Certainly, SiteGround hosting will surprise you in a good way. Because Under the Service Level Agreement, SiteGround guarantees you the 99.9% network uptime annually. Also, if they ever fall below that threshold, then they will give compensated you with free months of hosting too.
SiteGround's Load Time
Well, website speed is the second major factor that puts an effect on when choosing a web host service provider for your business or website. Google research shows that about 53% of people leave those pages which don't load within three seconds. Although you can compress the uploaded images to lessen their weight even the load time.
Also, you are able to load them through a CDN to put off some more pressure on your server. But as you know once a slow host is always a slow host. Luckily, you do not have to worry about it with SiteGround web hosting. Because Their above-average loading time of 673ms is not only the fastest, but it places the SiteGround near the top 10 at speed.
SiteGround Hosting Reviews of Product And Service
WordPress SiteGround offers various types of hosting services. That includes shared hosting, cloud hosting, WordPress hosting, and dedicated hosting plans too. However, if you are starting your own website or business site. Then SiteGround shared hosting plans would be a perfect solution for all your basic or startup needs.
In addition, your website will grow faster for sure and give you more business with increased customers. Although you have to make sure that SiteGround has other useful plans too that you can upgrade to in the future. Basically there are the following kinds of products and services available in SiteGround.
Shared Web Hosting
Although if you do not want a separate server and interested in low-cost hosting for your website. Therefore the shared hosting is the best suitable option for you. Because with SiteGround shared hosting, the large number of websites shared server resources together on a single server.
However, it thus lowers the overall cost, because the multiple websites eventually share the single server's computing power. Therefore if another website on that same server has a huge traffic surge from a hit. Then it means your website's performance can be negatively impacted in such a situation.
Although like a few other web hosts the SiteGround allows you to choose the data center that you want to host your website among others. These data centers include Europe (Amsterdam, Milan, Germany), The United States (Chicago), Asia-Pacific (Singapore), United Kingdom (London), and Australia (Sydney).
Also, if you are more concerned about the data privacy of your site or retention laws? Then you can select the European data center. If any of your users are belongs to Asia, so you can select an Asia-Pacific data center. Or you can be with the default US server. Well, it is surprisingly an advanced option for you.
Shared Hosting Plans and Features
Well, SiteGround Shred hosting has the following given plans available for you:
StartUp plan: The StartUp plan includes one website hosting, 10GB of storage, network traffic suitable for roughly 10,000 visitors a month, a one-year free Secure Socket Layer (SSL) certificate, data backups on a daily basis, support for Cloudflare, unlimited email, and managed WordPress.
GrowBig plan: The GrowBig plan builds upon the base plan. Because it has everything included within, plus extra support for 20GB storage, unlimited databases, unlimited websites, site staging, and network traffic suitable for approximately 25,000 visits a month.
GoGeek plan: The GoGeek plan is intended for larger sites. It takes GrowBig to the next level with 40GB of storage, approximately 100,000 visits a month, network traffic, priority support, white-label support, and a Git repository.
SiteGround Cloud Hosting
Well, currently SiteGround has not any VPS hosting but it providing cloud hosting. The Linux-based platform draws resources from multiple servers. Also, it is designed to auto-scale up with traffic surges. Therefore your website will not get down due to lack of power.
Basically there are four Cloud Hosting plans available in SiteGround hosting. Starting for 40GB storage, 4GB RAM, and 5TB of monthly data transfers, and max out for 120GB storage, 10GB RAM, and 5TB of monthly data transfers. Also, there is a lot of option for growth, and you can also customize the Cloud Hosting plan if you need more power. They also include a free, one-year SSL certificate.
Although DreamHost is a good choice for cloud hosting service too, along with the enterprise-friendly 1&1 Ionos. Its Windows or Linux based packages and unlimited monthly data transfers. Ionos, on the other hand, has prorated plans, custom hosting packages.
SiteGround Dedicated Hosting
Although SiteGround web hosts Dedicated servers provide you a complete server for the website. However, it is more expensive in comparison with other plans, but it gives a lot more power to your website. Besides that, the downside is that you will have to manage the server by yourself.
The SiteGround also lacks a dedicated hosting tier. If you are looking for taking hosting type? Then It not only has a choice of Linux and Windows operating systems, but also tops out at 512GB of RAM, 2TB of storage, and 20TB of monthly data transfers.
SiteGround WordPress Hosting
SiteGround also offers WordPress hosting as most of its competitors. In addition, the SiteGround oversees your installation with optimized managed WordPress hosting. Also, it gives a service that grants your website more enhanced security, page caching, staging, automated daily backups, and automatic content management system updates.
It also offers a one-click installation and a free account transfer. SiteGround no longer offers a free domain name, but it offers substantial discounts for registration. The plans are similar to the company's shared hosting plans in regards to price. Your options are to sign up for one-, two-, or three-year contracts.
SiteGround's base WordPress StartUp offers a skimpy 10GB of storage, a mere 10,000 monthly visitors, and the ability to host just one WordPress site. GrowBig ups the storage to 20GB and monthly visitors to 25,000, while letting you host unlimited WordPress sites. The top-level plan, GoGeek builds upon GrowBig with its 30GB of storage and 100,000 monthly visitors.
All SiteGrounds plans come with monthly data transfers and unlimited emails. The SiteGround also offers numerous free WordPress themes. Also, SiteGround includes many helpful in-house tools that support building your WordPress sites such as SG Optimizer, WP Migrator, and SuperCacher.
Once you're logged into SiteGround's WordPress setup, you can create posts, pages, and galleries as you would with any other self-hosted WordPress site. Besides that, If you wish to set up a non-managed WordPress website, then you can do that too.
Reseller Web Hosting
Although if you are trying to get into the website hosting business. Also, you don't want to mess with infrastructure issues. Then you should check out SiteGround's three Reseller hosting packages: GrowBig, GoGeek, and Cloud.
GrowBig plan offers you 20GB storage, unlimited databases, unlimited websites, site staging, and WP-CLI and SSH. GoGeek plan boosts up things with 40GB storage, priority support, and white-label client support. Cloud plan has 40GB+ storage, and the ability to tailor sites resources and customize clients' access.
Conclusion
Well, this is all about the SiteGround Hosting Reviews of every aspect they have. So in the end definitely you made your choice, I'm sure about it. Because the SiteGround hosting solutions have improved the quality and service. Also, If you want a fast and reliable web hosting service with great customer support, then SiteGround is perfect for you.
They have hosting plans for every budget and each plan comes with a great set of features. All the SiteGround plans and packages are very much affordable. Also, the HostGator web host provides you the better features and services too. Besides if you want more choices over this hosting then you can check Best WordPress Hosting providers. It will give you a more clear idea about other hosting service providers.