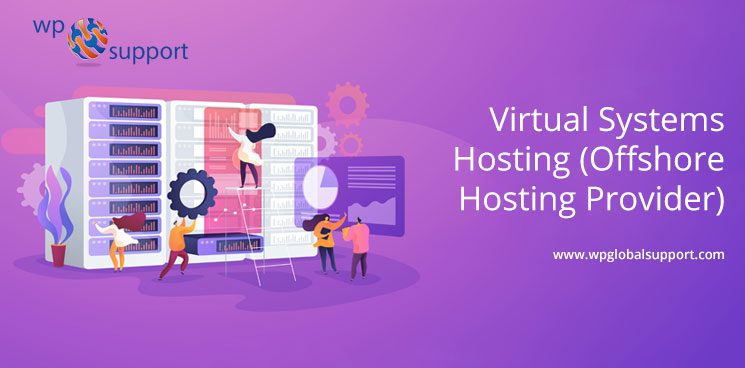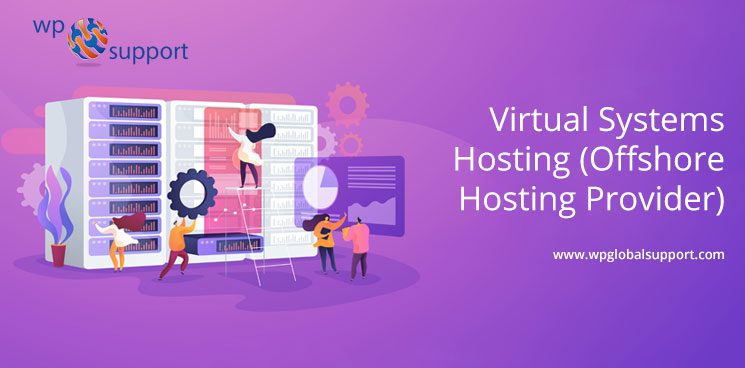 Offshore hosting provider Virtual Systems is a company established in 2009 in Kyiv, Ukraine. V-SYS aims to provide you with the highest quality of hosting services, no matter what. VSYS.host solutions are secure, anonymous and supported by highly seasoned technicians 24/7 who have full physical access to the server hardware & network equipment.
Most servers are located in Kyiv, Ukraine – an emerging offshore hosting location that gives you an opportunity to ignore most of DMCA take-down notices. Your service wouldn't be shut down, as claims have to pass numerous requirements by the local copyright laws to become legit in Ukraine. VSYS is very demanding about getting proof of the infringement from the copyright holder, claims have to be sent by postal mail, so it takes a lot of time & resources to reach the server owner.
In 2020 VSYS expanded its service locations to Amsterdam, the Netherlands. With a new location in a center of Europe, you will get fantastic expansion opportunities for clients & prospects in the EMEA markets! It also feeds the gap in content acceptability policy limitations caused by Ukrainian laws. Now Virtual Systems allows gambling, adult content & online pharmacies on servers based in Amsterdam!
Offshore & anonymity
Want to know the best part? Location at Tier III facility in the middle of Europe makes our offshore servers more appealing & popular with lots of online business owners. The best value for money is always guaranteed. Here's a thing: VSYS owns hardware & network, so it's not a reseller company! You could easily get in touch with us if you found a better service price, so we could negotiate if we could meet it. All in all, here's a shortlist of why lots of professional & online business owners often choose Virtual Systems as a hosting provider?
VSYS host service prices are much lower compared to other popular offshore hosting providers (like Switzerland, Sweden, Bulgaria, etc).
Flexible content policy from VSYS allows you to forget about DMCA claims as hosting is based outside the US jurisdiction. Furthermore, clients of DMCA protected ISP demand fully anonymous service, thus no data is needed to sign up for a Virtual Systems account.
Anonymity. You wouldn't be asked for any of your personal details ever. To make your hosting experience even more secure, confidential cryptocurrency payments are accepted with no extra fees. Remain anonymous & pay easily with Bitcoin, Ethereum, Litecoin or any other desired cryptocurrency!
Virtual Systems hosting offers:
Cheap offshore website hosting from $5 – The most suitable option for small & medium websites: blogs, e-comm or corporate websites.Fast offshore VPS from $18 – Advanced hosting solution with full control over the OS, software extensions & all their settings.Best offshore dedicated servers from $120 – A whole server with NO sharing resources with someone else. Run resource-intensive applications easily.GPU servers from $249 – servers with Nvidia GeForce GTX 1080 Ti for transcoding, rendering, deep & machine learning – https://vsys.host/gpu-dedicated-servers.Streaming servers from $299 – 10Gbps streaming servers, that match IPTV & VOD streaming services perfectly – https://vsys.host/10gbps-streaming-servers.Storage servers from $249 – Store up to 100TB of data: media resources, high-volume backups, databases or files – https://vsys.host/storage-servers.Xtream UI Panel from $120 – Most popular IPTV streaming tool in a cloud-based environment with a pay-as-you-go pricing model – https://vsys.host/xtreme-codes-panel-saas.DDoS protection from $50 – Instant protection able to handle volumetric DDoS attacks for any kind of online services – https://vsys.host/ddos-protection.
Key Features:
2 Offshore locations: Kyiv & Amsterdam
24/7/365 customer support
Fully anonymous service
DMCA proof hosting
Accepting Bitcoin payments
Profitable Affiliate & Reseller programs