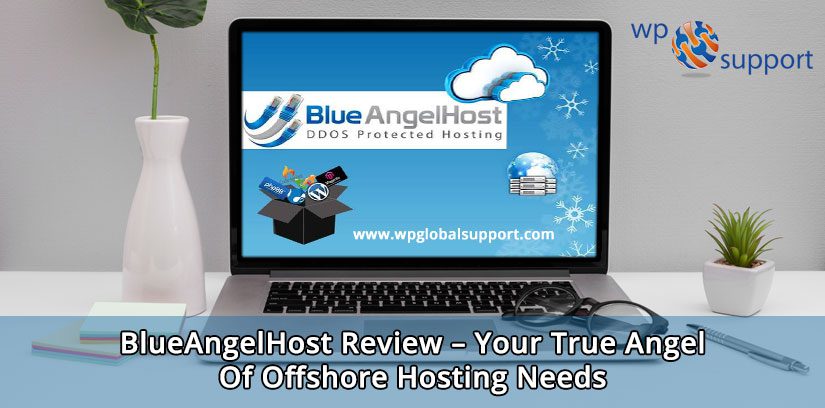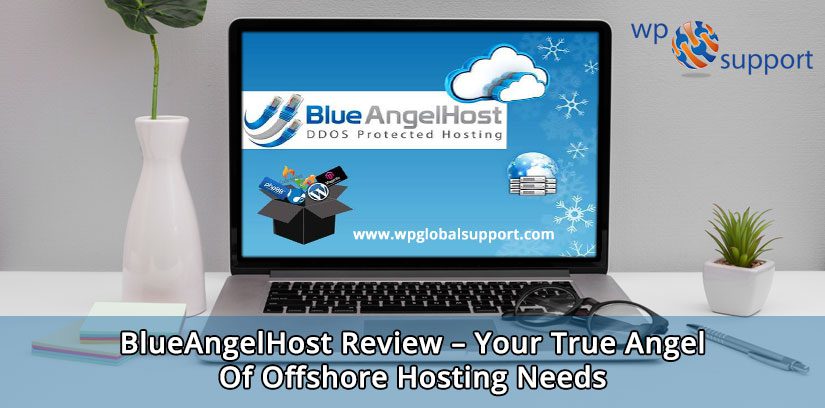 BlueAngelHost is another Offshore hosting provider that is highly appreciated worldwide for its exceptional popularity. Like a true Angel, this offshore hosting provider has gained so much popularity across the globe. This hosting provider has done wonders in the field of shared, VPS, as well as dedicated Offshore hosting. The host runs on Windows and Linux servers. 
BlueAngelHost servers and its Tier2 and Tier3 data centers are located in European countries like Bulgaria, Russia, and the Netherlands. This leading provider of Offshore hosting provides the quality customer support service 24 hours a day, 7 days a week and 365 days in the year.
With BlueAngelHost, you need not worry about DMCA (Digital Millennium Copyright Act) complaints as it is also ignoring this copyright law. Additionally, this hosting provider also ensures the safety of your website from Distributed Denial of Service (DDoS) attacks.
Moreover, this hosting provider gives you the guarantee for your site performance that can gain maximum uptime of up to 99.95%.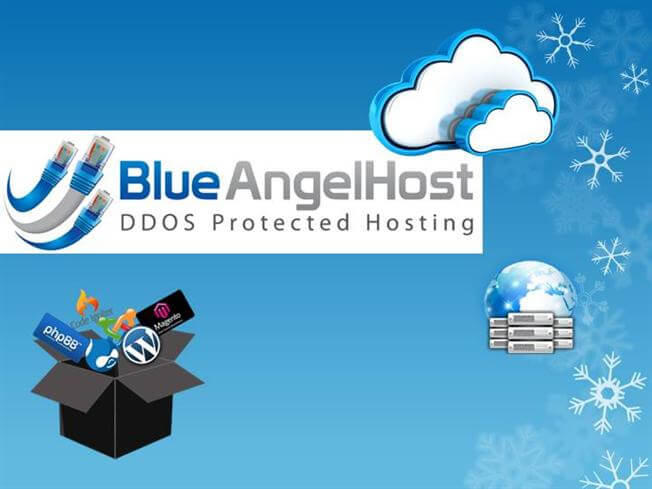 Why do you prefer BlueAngelHost?
There are a number of reasons that can make BlueAngelHost the foremost choice for most of the Website owners and online business or Woocommerce enthusiasts. That is as follows;
DDOS protection without the cost
BlueAngelHost is just dedicated to ensuring your online service free of any DDoS Attack or threats. Its DDoS Attack and Intrusion Prevention Solution is always monitoring any kind of such threats and make your website run smoothly. Moreover, this service is also coming to you without a cost.
DMCA Ignored Hosting
With BlueAngelHost servers located in eastern European countries like Bulgaria, this hosting provider is just perfect enough to accept a wide range of online content without any concerns regarding the DMCA copyright laws. With this host, your online service can be free and best experience its server's total privacy, data security, etc;
Enterprise-Class Hardware
BlueAngelHost always uses the top hardware like Enterprise-class hardware in their DataCenters that are perfect to give you a soulful guarantee of a very low failure rate and high stability during high traffic conditions.
Maximum Uptime Guarantee
With the exceptional server uptime that nearly touches 99.95%, there is not much you can worry about the server performance of this Hosting provider. Just leave it to the internal team of the hosting that can handle this, so that you can freely focus on your business with the profitable solutions in your hands.
Link Building
In the Digital Marketing world, BlueAngelHost is the obvious choice that provides you with the latest and advanced techniques to rank your site among the various search engines list. One such distinct option is the Link-Building solution. With this, your site's content can have the best chance to figure in sites like (.gov, .edu, .org, etc;).
Web Design service
The hosting also offers an exceptional Web designing platform for your site to not only perform reluctantly but also with quite an attractive design powered by quality themes and plugins that can be highly responsive with SEO and speed optimized.
Money-Back Guarantee
Well, there is a complete value for your money if you opt for BlueAngelHost dedicated offshore hosting solutions. Not only with the use of this hosting, but also if you are not satisfied. The hosting comes with a full Money-Back Guarantee that can be paid to you within seven days of your subscription to the servers.
Efficient Site Transfer
Transferring your blog to a new Host is quite challenging these days, to make it easy and efficient, BlueAngelHost offers free site migration that can be accomplished through its experienced Migration team that provides free File Transfer, free Database Transfer as well as free Script Transfer process for you.
Multiple Payment Options
BlueAngelHost accepts a wide variety of payment modes like Visa, PayPal, Bitcoin, Perfect Money, E-wallets, Western Union money transfer, cheque, money order, etc; You can also request for cancellation that can be made through the online ticketing system or email messages.
You can also opt for annual or monthly payment (a discount on an annual payment plan is always available).
Secure Servers
Another thing that can make BlueAngelHost offshore hosting a foremost choice is that its servers are very much dedicated and safe enough to discourage the potential hackers that can hardly break in the breach of security of hosting servers.
Exceptional Customer support
You can have multiple choices to get the answers for your queries such as Phone, Email, Skype, Live chat (not available 24/7). BlueAngelHost comprehensive knowledge base system contains various tutorials and guidelines regarding the use of its various features.
You can also interact with the support team through the support ticket system on their dedicated website.
Some Advanced Features
Some features that you can enjoy when opting BlueAngelHost Offshore hosting that can take your online service to the next level are as follows;
Fast SSD Hosting
BlueAngelHost just makes use of the Solid State Drives (SSD) to a good effect. This technique is utilized by this hosting on all shared hosting servers. This enables your site to load 20 times faster. Moreover, this also provides you top-notch data security due to their resistance against any physical mishappening.
Unlimited Hosting
With BlueAngelHost, there are no limits on the volume of data that you want to transfer. This offshore hosting is just perfect to enable you to host unlimited Addon domain, emails, and databases to provide you a much extensive hosting solution.
Litespeed Technology
BlueAngelHost uses one of the most advanced server technology such as Litespeed Web Servers (LSWS) that is highly accepted for its exceptional compatibility against the other servers to improve the quality performance of the Web server. In fact, it is the fourth most used server over the web worldwide as well as the no.1 choice for your commercial online service.
Single-click Script installation
BlueAngelHost packages use Softaculous that can provide you the facility to install the excess of 354 scripts with just one click. With this, you can also install WordPress, blogs, Dotclear, Joomla, as well as open blogs in just a few clicks.
Whois protection
BlueAngelHost hosting domains are just secured with Whois privacy protection with the additional Domain Lock feature that can ensure that no one can transfer or hijack your domain to the other host. In addition to this, you can also manage your domains by using this hosting's Admin Panel that is easy to use.
Premium SSL Certificates
BlueAngelHost offers Premium SSL Certificates to the Web connections for both the single and multiple domains to provide an extra layer to your domain security.
Unlimited Bandwidth
BlueAngelHost offshore hosting plans include unlimited bandwidth to power your Web server performance that can always have an upper hand in quality, speed, etc;
What includes in BlueAngelHost Hosting Plans?
BlueAngelHost hosting provider provides three levels of shared and cloud hosting. The interesting thing is that all of its hosting plans can have the common features of one Gbps uplink or downlink connections, Xeon Processors, SSD storage, one free domain registration option, Unlimited bandwidth, cPanel, DDoS protection, Softaculous with 1-click installations, and 'Weebly Site Builder'.
On the basis of the number of domains that can be hosted and storage space, the plans can be slightly different.
BlueAngelHost also offers different types of VPS hosting. It includes 6 KVM Virtualization plans, 1 Gbps network, root access, Unlimited bandwidth, DDoS security, as well as a dedicated IP address. They offer a number of Linux operating systems and SolusVM VPS Panel. The plans can vary based upon the number of Cores, RAM, and disk space that is utilized.
BlueAngelHost provider also provides 4 Windows VPS packages that come with 1 IP address, 100 Mbps network, full root access, a dedicated SolusVM VPS Panel. Apart from this, you can have to choose between Windows 2008, Windows 2012, and Windows 8 Servers.
Here again, your plan can differ based on the number of CPU cores, RAM capacity, storage space, and network bandwidth.
BlueAngelHost also has the option of OpenVZ VPS hosting that has all the similar specifications as their KVM hosting with the exception of an 8TB bandwidth limit.
BlueAngelHost plans
BlueAngelHost comes with three main hosting plans that can suit any online business need. The prices of these plans are so much reasonable and affordable based on your service requirements. These plans are listed below:-
Starter Plan
A very popular and affordable plan for any website hosting solution that is provided by BlueAngelHost, especially for small website blogs. This plan includes a single domain, 10GB pure SSD storage, Unlimited bandwidth with 500Gbps DDoS protection.
Business Plan
Another trendy plan that comes under BlueAngelHost that can match your small business needs, Business Plan provides you with 20 domains, 30GB pure SSD storage, Unlimited bandwidth with 500Gbps DDoS protection.
Premium plan
A dedicated and professional hosting plan from BlueAngelHost that is just perfect for your WordPress hosting, Premium plan contains Unlimited domains, 50GB pure SSD storage, Unlimited bandwidth with 500Gbps DDoS protection.
Some limitations in BlueAngelHost
You are prohibited to host images in bulk or upload audios/videos to your website blogs.

You are not able to run a MySQL query for more than 15 seconds.

At the time of Sign Up for BlueAngelHost, you cannot get a free domain.
---
Bottomline
BlueAngelHost is a perfect Offshore hosting provider that can best match an average budgeted online business to publish a variety of content that can make his/her website popular among the various counterparts.
With this hosting, you can get the best results through its dedicated servers that can provide a commanding functionality to your blogs that can not only be confidential and free from DMCA, DDoS but also make your online service awesome.
It is a very good idea to use the basic plan of BlueAngelHost to start your offshore hosting campaign. However, you can upgrade to the other plans based on the increasing number of customers on your website which may be quite often with this hosting provider.
If you have some suggestion or wants to express your reviews on this topic/blog or want to give your quality feedback on BlueAngelHost, kindly leave it to the comment section provided below.
If you have a WordPress site and find some difficulty in its setting, maintenance or any other issue, just feel free to contact our customer support team. Dial +1-855-945-3219. One of our support staff will assist you instantly.

Thats all, thanks!