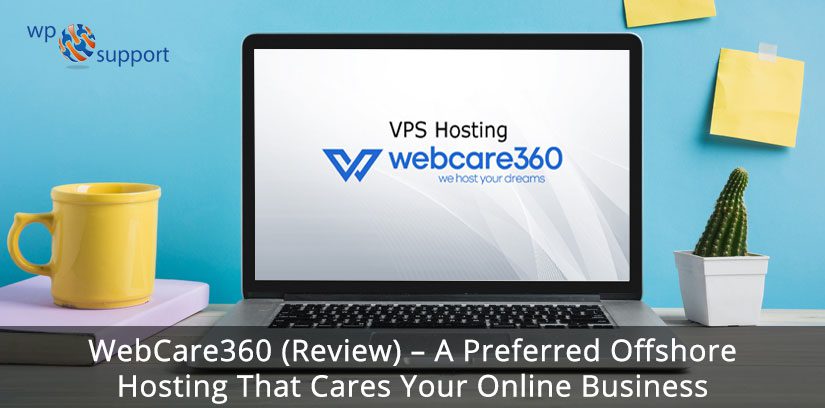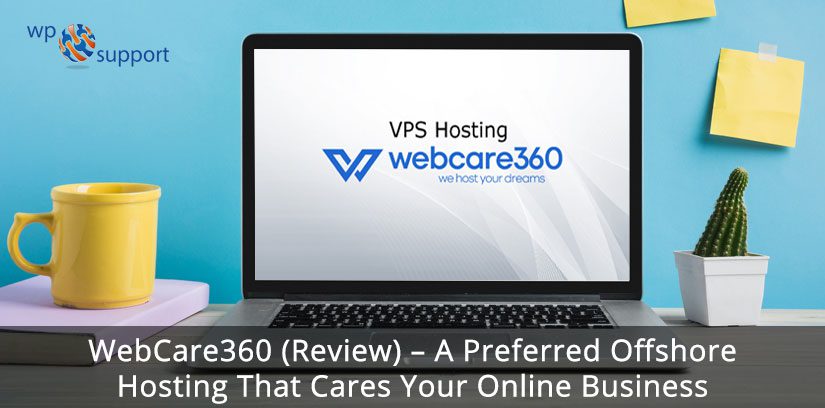 Webcare360 is a professional web hosting company that provides excellence in the field of Offshore hosting solutions and online business or a Woocommerce store. It is one of the cheap offshore hosting providers that is dedicated to offering anonymous offshore Web Hosting, offshore VPS servers, offshore dedicated servers, as well as offshore streaming servers that ensure privacy, protection, and security to the customers.
WebCare360 was established in 2009 especially to provide its customers with high quality and privacy-driven Offshore hosting that can be reliable, secure, and fully manageable. For the past few years, the company has built a solid trust amongst its peers and continues to attract a lot of customers for its exceptional Anonymous offshore hosting solutions.
Located in St. Kitts & Nevis, Webcare360 is just aimed to provide you totally DMCA ignored shared hosting. Its data centers are located in countries like the Netherlands, Russia, Ukraine, Poland, Bulgaria, and Sweden and provide exceptional connectivity in the U.S and the rest of Europe.
WebCare360 is not only free from DMCA laws but also provides the functionality of DDoS protection, domain name registration, and web designing. WebCare360 is just suited for any business whether it is small or big. Their services are designed and destined for both beginners and professionals.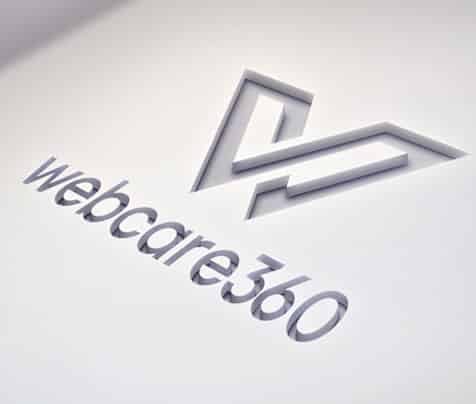 Why trust WebCare360?
There are numerous reasons that can make you build a strong bond with WebCare360 for your perfect hosting requirements. That is as follows;
Secure & Reliable
WebCare360 is just dedicated to assuring you a Secure & Reliable as well as anonymous offshore hosting. Its servers can serve you with the highest privacy, stability, protection, and security features so that you needn't worry about any such concerns.
Unstopped Networks
With network connectivity that spans to the major Internet hubs worldwide with low network latency connections as well as deriving huge traffic backed with extremely good quality network uptime, WebCare360 is just dedicated to serving you with its Uninterrupted network frequency.
Exceptional Support
The support team of WebCare360 is always (24/7) on the spot to serve you with quality customer service as their top-most priority. Their support is just committed to being above par with the excellency to provide their clients with the most reliable and efficient customer support.
Multiple payment modes
Webcare360 accepts a wide range of payment methods ranging from the common to the most advanced modes like digital currencies such as Bitcoin for an anonymous transaction. These payments can be of Crypto Accepted. New customers can get a 7-day refund policy on manageable shared and reseller hosting plans.
Freedom of Content & Speech
WebCare360 believes in full freedom of speech & content, that's why the hosting provider is committed to serving you for all your thoughts and expression you want your visitors to look for without any interference from the third party. With WebCare360's guaranteed secrecy, you can free your minds from any such concerns.
Supports Affiliate program
With WebCare360, you can have the chance to make an affiliate campaign of your product and services by enabling you to put your affiliate link. Moreover, all this can be done in a quite easy and comprehensive manner. It is a great opportunity to monetize your site with this hosting provider.
Unmatched Reliability
WebCare360 just uses high-quality hardware that is branded with the perfection that is located in multiple data centers that combine to serve you with top-notch service that can be of no match and a network performance uptime that nearly touches the centenary (99.99%).
Scalability
Without any migration requirement, you can upgrade your hardware, memory, etc; features to the most advanced ones within the same location and platform regardless of any server downtime. You can also upgrade at any time even when an active service is running.
Features
Webcare360 has some quality features that are just remarkable for any web hosting needs to give a brand new hosting experience that can run smoothly and promote your business. Some of them are as follows:-
DMCA ignored Web Hosting
WebCare360 hosting servers are located in the offshore locations where copyright laws are not likely to be taken seriously that can allow you to publish any content as you wish without getting penalized for any offensive content from DMCA (Digital Millennium Copyright Act) jurisdiction laws as defined in the U.S.
Anti DDoS
WebCare360 provides effective and powerful protection to your business from any DDoS (Distributed Denial of Service) attack. It is a kind of cyber threat where the proprietor of service or machine temporarily disrupts its service for a specified period of time.
WebCare360 is just committed to protecting your site from all known types of Layer-4 and Layer-7 DDoS attacks.
Offshore Streaming Servers
WebCare360's distinct and high-quality Offshore Streaming Servers are another one of the seamless functionality servers from this hosting that is highly exceptional across the globe for its qualitative and powerful performance.
These offshore streaming servers can fit any application. With the combination of the latest hardware technique and sharp & strong networks, it can power your wide extensive applications with ease.
Some quality features that are contained in Offshore Streaming Servers are;
1Gbps, 2Gbps, 4Gbps, and 10Gbps Uplink.
Unlimited traffic without Caps
Very Cheap Offshore hosting
The true shared network that is free from oversharing.
More than 3 fully redundant Tier 1 bandwidth providers.
Support for Custom Script & Encoding as you desire.
Hosting plans
WebCare360 offers three types of hosting plans for any desired offshore hosting needs that are as follows:-
Offshore shared hosting
Offshore Shared Hosting is the most budget-friendly and common web hosting provided by WebCare360. In this type of hosting, there are multiple users who can share the physical server to publish their website and make an effective online identity.
Some features and specifications
It provides 5GB SSD (Solid-state drive) for storing data efficiently.
cPanel powered shared hosting servers.
Comes with Privacy assured guarantee for your site.
It supports 500GB Data transfer
CloudLinux powered servers
It contains 2 Addon domains
 Kernelcare functionality as an extra layer of security.  
Softaculous commercial script library
99.99% network uptime performance
Pricing- €3.49/month
VPS Hosting
WebCare360 offers VPS hosting solutions for a range of professionals such as webmasters, designers, developers, entrepreneurs, etc. The company's dedicated offshore VPS servers are quite actively provided to make your site perform diversely and securely.
Some features and specifications
1 Core of 2 X Hexa-core processors
1GB RAM
KVM (Kernel-based Virtual Machine) Virtualization
1 X IPV4 subnet mask
Unmetered traffic
250MBPS (megabits per second) uplink
Privacy assured
DMCA ignored
99.99% uptime
Pricing- €9.99/ month
Dedicated servers
WebCare360 hosting provides you quality offshore dedicated servers that just suit your needs for showing the freedom of expression and speech. If you are running a self-driven site for your clients to promote your business, then this hosting's cPanel powered Dedicated servers are the ones you can bet for.
These servers come with the most advanced techniques and hardware, to give you a complete renovation of your offshore hosting experience.
Some features and specifications
E3-1220 Intel Xeon Processor
8GB DDR3 RAM
500GB X 1HDD hard drive
1GBPS network speed
Unmetered traffic
Pricing- €139/ month
Other services offered by WebCare360
Not only Web hosting but WebCare also serve a range of other quality services that are listed below:-
Script Installation and Moding
WebCare360 also provides you with the functionality of script installation quite easily. The company's professional team always maintains a high standard of properly installing the script with CMS solutions that can boost the performance of your site.
Security audit
If you wish, you can harden your system security through the various security software that is provided by WebCare360. All these software can be installed with a few clicks and supported by WebCare360's team of experts.
Marketing
WebCare360 is just committed to serving you for your effective marketing campaign. It manages & monitors your marketing strategy to ensure maximum deliverability.
System Administration
WebCare360's proper administration and management system have a great experience in all current Linux operating systems and some basics of other systems.
Server migration
Efficient and reliable server migration is provided by WebCare360. For this, you need to access the root on both the old and new servers and to make sure that CPanel running on both the servers.
---
Final thought
With its phrase that states 'a great idea needs a great host', it clearly indicates that WebCare360 is a perfect solution for all your hosting requirements that can level up your site performance.
The company's quality assurance standards are just fanatically defined for a great offshore hosting solution that matches the quality, reliability, high standard, budgets, secure, as well as maximize your online business traffic to some extent.
WebCare360 is also highly concerned with complete freedom of speech & content. So just be a part of this campaign, and make your site free that can show your talent and work in a revolutionized manner without any hurdle.
If you want your WordPress site to be maintained with some quality standards or need some assistance for your WP blogs, just feel free to contact our customer support team, just dial +1-855-945-3219 (Toll-Free). We will help you instantly.

Thats all, thanks!
Read More Useful Blogs: