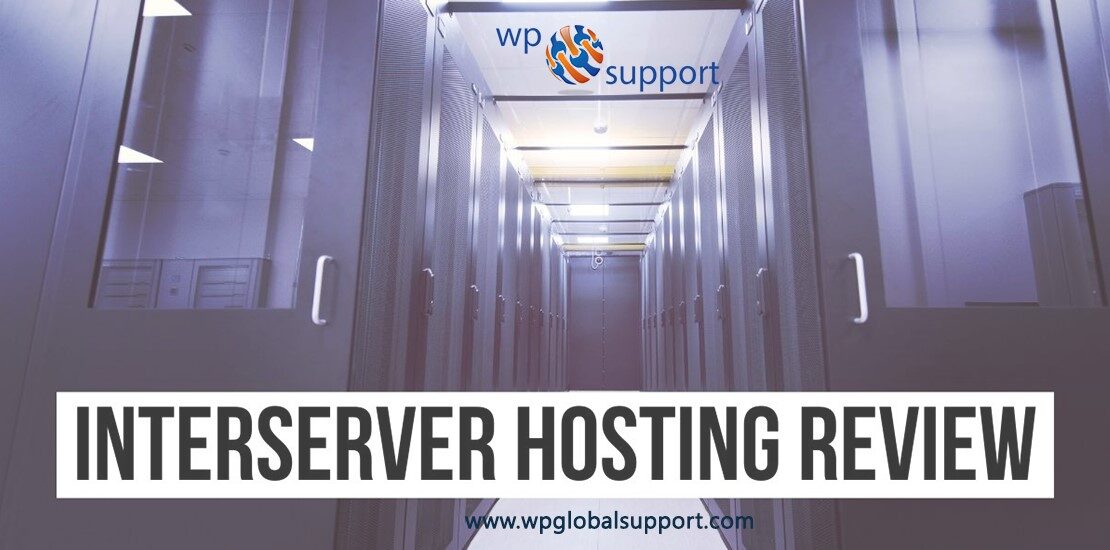 Here are you finding cheap web hosting with the best quality service, so I recommended you go with interserver hosting reviews but let you know why interserver web hosting is worth considering.
Interserver is an independent hosting platform with more modern features and infrastructure. their support system is also too good. interserver robust the shared plans with higher-tier providers. it provides a primary hosting platform that is capable of giving unlimited cPanel web hosting. interserver supports WordPress, e-commerce, message boards, or general website-related projects at a budget-friendly price point. But is this too good to be true? Is unlimited really unlimited (or are there just hidden limits)? Is there anything the inter server's not telling you that you should know about?
Table of Contents
However, in this review, we will take a closer look at their hosting packages. Including InterServer plans and their customer support, with their price-lock guarantee. Also, know Who is InterServer? What is a good fit for it? Who should look elsewhere? Let us now start and find out.
What Is Interserver Hosting?
The InterServer web host is a New Jersey-based company. That is serving its customer since the year 1999 and was founded by Michael Lavrik and John Quaglieri. It's initially launching as a virtual hosting account re-seller.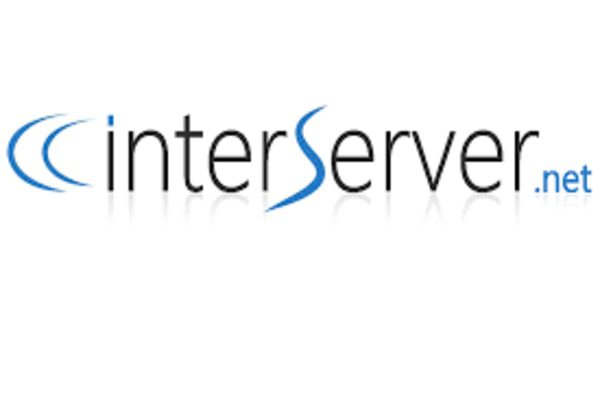 The InterServer company offers a variety of web hosting options. Also, it serves a variety of customers from individual entrepreneurs or small businesses to well-established 500 companies, around the world.
Besides that, this web hosting provider has grown over the last past 17 years. Therefore now InterServer hosting operates two data centers. The first one is in New Jersey in the process of expanding to additional locations, including Los Angeles.
InterServer is self-deemed and proven a budget-friendly hosting provider. InterServer web host specializes in shared hosting, VPS hosting, dedicated hosting, and co-location hosting solutions too.
Why Should Go For InterServer?
InterServer is an affordable, full-service web hosting provider that offers a distinctive emphasis on high-quality customer service provided via multiple channels 24/7, 365 days a year. Although with InterServer you will get a variety of hosting options to choose from.
Today, InterServer building every aspect related to their hosting business in the house. Also, they are building their servers and developing their nationwide fiber-optic network by digging up and laying the lines themselves. Also, InterServer can be customizing its Linux kernels.
InterServer uses top-quality hardware also, and they pride itself due to its redundancy and underutilizing resources. That ensures optimal performance and uptime for you, no matter which InterServer web hosting plan you will choose for your company and website.
That is including shared, VPS, and dedicated plans, as well as colocation services, which is good for you if you prefer to own your physical infrastructure. All of InterServer Hosting's plans come with an extensive suite of features. That makes creating and maintaining your website as well as an online presence easy.
Pros And Cons Of Interserver Hosting
Although before deciding to go with any web hosting provider company or even their hosting plans. First, you should know about their good points and bad points. During this review here we are telling you all the pros and cons of these providers.
InterServer web hosting has the following pros and cons given below:
Pros
Web hosting with unlimited SSD storage
InterShield security
Free assistance with compromised sites
Price-lock guarantees
Cons
Not the cheapest hosting
Confusing hosting choices
Pros of InterServer
InterServer hosting appears to target a more tech-oriented audience than typical budget host clients. Although its website focuses on the company's custom security solutions. That is offered to all customers, regardless of the hosting plan. InterServer has a robust infrastructure and assistance with time-consuming solutions.
Such as fixing an account after it has been compromised, hacked, or exploited. InterServer also offers a Price Lock Guarantee, which means that the price you pay when you sign up is what you'll pay for the lifespan of the account. At no point will InterServer suddenly change the terms of your payments on you.
Cons of InterServer
Although InterServer is not the most expensive host when it comes to shared hosting. Also, the company is not the cheapest option around. (We do want to note, however, that the price tag isn't necessarily without justification InterServer bundles a lot of professional services with its hosting plans, even at the shared hosting level.)
Besides that, if you are a novice to the web hosting world. Therefore interserver's website and web hosting options might be hard to navigate for you. There are many plans that are quite similar, but InterServer chose to list the options individually. If you're not familiar with the terms used, you might assume that the plans are very different, when that is not the case.
Features of Interserver Hosting Reviews
Basically, there are "Five Reasons" that let you go with Interserver's Unlimited Shared Hosting service and plans. Therefore on its shared web hosting plans, InterServer offers you data transfer, unlimited storage, websites, and email, also the free SSL certificates too. Certainly, this is kind of a big deal on its own to provide you with extra benefits.
However, unlimited storage and bandwidth provided are common but not standard. So why is it still such a bargain? Well, to understand that you should go through the five must-know special features of InterServer. These Special Shared Features are as follows:
Free SSL Certificates
Unlimited Storage
Unlimited Bandwidth
Cloudflare CDN
Pricing and Value
Free SSL Certificates
Some web hosts offer free SSL certificates to their clients. But they usually provide it only on their higher payment plans.
If not so then you have to purchase all these extra certificates on your own. Therefore, these certificates will cost you extra cash usually.
Unlimited Storage and Bandwidth
Although some of the other hosting providers promise their clients to provide "unlimited bandwidth". But certainly, they are not really unlimited as said. This is true unlimited bandwidth. In addition, other web hosting provider companies say that their hosting plans do not have any usage caps.
But if they find you are using all the shared server's resources. Therefore at the moment, they will slow you down or suggest a quick upgrade to you. Well, Is It Actually Unlimited? Basically on the other hand with InterServer web hosts shared plans, the unlimited actually means "Unlimited".
But How can they offer you this promise? Besides, behind the scenes, they limit all the servers to running at 50% of the hardware's capacity. Therefore you will never max it out because when the capacity starts creeping over the halfway mark. InterServer feeds up the server with more resources.
Cloudflare CDN
If your website will have various visitors from all over the world. Then you will need a Content Delivery Network (CDN). The CDN allows browsers from anywhere location to connect to a server that is closer to them.
InterServer hosting offers you some of the best value on the internet. InterServer web host's shared hosting is boosted with Cloudflare's content delivery network (CDN) for free. Cloudflare CDN uses delivery optimization and caching that make your site load faster.
This hosting provider also protects your website from many security threats. Although to do so you will need to sign up for a Cloudflare account to activate its benefits.
Pricing and Value
Even if the InterServer hosting provider did not include all of these great features. Then also it would be hard to beat this web host provider But given all the extras it provides, InterServer web host offers their clients some of the best value on the internet.
Interserver Hosting Pricing/Plans
Well, you will get one of the biggest perks if you are using InterServer. That is the InterServer price guarantee, which is the amount that you agree to pay when signing up. It is the price you will continue to pay during the lifetime of that contract.
Certainly, like every other web hosting service provider, the shared plans of each of them are the cheapest. That is followed by VPS, dedicated, and finally, their colocation plans too. However, the InterServer hosting provider offers you different "levels" within each plan they offer.
Therefore you are free to choose and pay only for the resources that you need. As long as you do not make any adjustments within your existing plan such as up-scaling it from VPS to dedicated hosting, etc. Then you can expect to see steady fees for your web hosting needs.
This means that you'll occasionally see lower-tiered plans costing more than higher-tiered plans. For example, a plan at the upper end of the VPS pricing spectrum might cost more than a dedicated hosting plan at the lower end.
Well, InterServer Web Hosts gives you different types of hosting plans. Also, as a full-service hosting provider, InterServer hosting provides you with the following types of web hosting plans and products:
Shared Hosting
Virtual Private Server (VPS)
Cloud Hosting
Dedicated Hosting
Colocation Hosting
Reseller Hosting
Quick Servers Hosting
Custom Hosting
InterServer Shared Hosting
The Shared Hosting plans of InterServer are probably the ones most appropriate for you if you are looking to get your site up and running with a minimum of economic investment. You will also get as many email inboxes as necessary.
Additionally, the plan offers a free SSL certificate to help you keep your and also your visitors' data out of the hands of unauthorized users. However, inexpensive doesn't necessarily mean useless. Interserver's shared plans all come with an unlimited allocation of storage and bandwidth, as well as support for as many websites as you would like to build.
Also, if you are opting for a basic, shared hosting plan, you can choose from three options. All include unlimited storage, transfer, and e-mail. The standard and WordPress plans come with free SSL certificates as well.
Standard: This plan will likely meet your needs if you're just getting started or if you have light traffic
Windows/ASP.NET: The InterServer hosting's Windows Plan is similar to the Standard Plan of them. But the server runs on Microsoft products instead of open-source/Linux-based software.
WordPress: This plan is for you if you're looking for a plan to host your WordPress site. This seems very similar to the other shared plans. But it includes extra features such as anti-virus protection, version control, and daily backups.
Note: you can host your WordPress website with other shared plans at a lower cost.
Shared Hosting Plans Features
InterServer offers you the following standard features no matter what plan you select:
It provides free website migration from the current host to InterServer
Registration/transfer of your domain for $1.99 with the purchase of any web hosting package
The team located in New Jersey gives 24/7 support via live chat, e-mail, or phone
Easy-to-use control panels (cPanel for Linux users, Plesk for Windows)
High-quality physical infrastructure managed directly by InterServer
The 50% cap on server capacity helps to prevent performance issues when traffic levels spike
Free backups and 99.9% uptime guarantee
Simple one-click installation for 381 programs including Drupal, WordPress, and Magento.
InterServer makes it very simple to upgrade to VPS/dedicated hosting when you grow.
InterServer also promises that no downtime will be there for your site during the transition.
InterServer VPS Hosting
VPS stands for Virtual Private Server. This hosting occurs when a large server is divided into a number of smaller virtual servers which each acts as an independent environment. Also, VPS hosting is one of the most popular hosting solutions available on the market today.
InterServer VPS clients may customize everything, from their preferred operating system to the control panels, software, and server capacity. That is made available to clients from Interserver, and various other top hosting providers.
It may sound similar to shared hosting, but with VPS Hosting you have a set amount of resources dedicated to your needs. Also, unlike many other VPS hosting providers that require users to pay for bundled software and apps, InterServer only requires its clients to pay for what they need and use.
VPS Hosting Plans Features
All the standard VPS plans of InterServer have the following features:
Instant provisioning: Manage your VPS solution up and running within seconds, unlike hours or days
99.9% uptime guarantee: you can verify this with the included uptime monitoring
Easy scalability: Simply add and manage additional "slices" using the control panel
Full root access: You may install and customize every software you need to optimize the hosting experience.
InterServer Cloud Hosting
Cloud hosting means the data is stored within a number of different web servers on the cloud rather than on a single dedicated or shared server. InterServer offers cloud hosting plans to provide the flexibility and scalability its clients are looking for.
InterServer's cloud-based hosting options are typically what you would look to once you outgrow your shared plan, not reseller hosting. The cloud plans are very similar, but the latter hosts your website space in a cloud-based environment.
Cloud hosting is a good choice for small businesses that may need to scale up quickly and easily. That may be due to anticipated fast growth or to accommodate sudden large spikes in traffic coming from your marketing campaigns.
InterServer Dedicated Hosting
InterServer dedicated plans offer you top-notch performance, support heavy traffic also give the highest level of reliability. Also, these servers support operating systems/applications that don't support virtualization.
Besides, since you have full control of the software that runs on your server. Then you can select any type of Unix, Linux, or Windows as your operating system. Managed support for operating system-related problems and other issues that arose from programs purchased from InterServer and installed by the control panel
Dedicated Hosting Plans Features
All dedicated plans come standard with:
5 IP addresses
100 MB or 1 GB port
A transfer rate of 10 TB
24/7 uptime monitoring
Provisioning in four hours or less
Data migration assistance
InterServer Colocation Hosting
If you want the performance, power, and flexibility of a dedicated server? Also, you want control over your physical infrastructure. Thus InterServer offers you colocation plans. The low-end plans provide you with a single server. While other high-end plans include a full server and closed cabinet.
InterServer Reseller Hosting
InterServer offers five different reseller web hosting packages. The primary difference between the packages is the amount of disk space allotted and the maximum amount of bandwidth you and your affiliates can use.
Whatever package you choose, you will get Web Host Manager for client management, access to the one-click script, unlimited domains, and MySQL databases that run on solid-state drives.
instantly you can set up your account. Certainly, InterServer takes care of all the backups on a daily basis for you.
InterServer Quick Servers Hosting
InterServer offers "Quick Servers" That come under the dedicated hosting plan. These fully dedicated servers run on KVM virtualization and offer a twenty-minute setup time.
You get access to the server to reboot, reinstall the software, and out-of-band console access, while InterServer manages the hardware. Essentially, it seems like a VPS plan, but with the power and functionality of a dedicated hosting option.
InterServer Custom Hosting
There are furthermore options available to support your complex hosting needs. Price may vary, also you can get additional information from their support team. Furthermore, InterServer offers custom packages where you can add or include:
Load balancing
Firewalls
GUI-based control panels
cPanel
Plesk
DirectAdmin
The usual process of signing up for an enterprise plan involves you getting a customized quote. Plans of this magnitude can have very specific requirements, hence the workflow.
Conclusion
At the end of this article, we hope that you will find InterServer appropriate for your business and website. For more queries contact customer support.