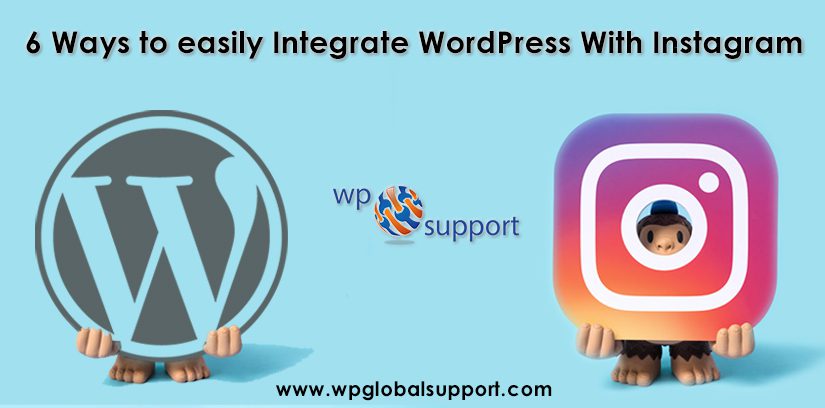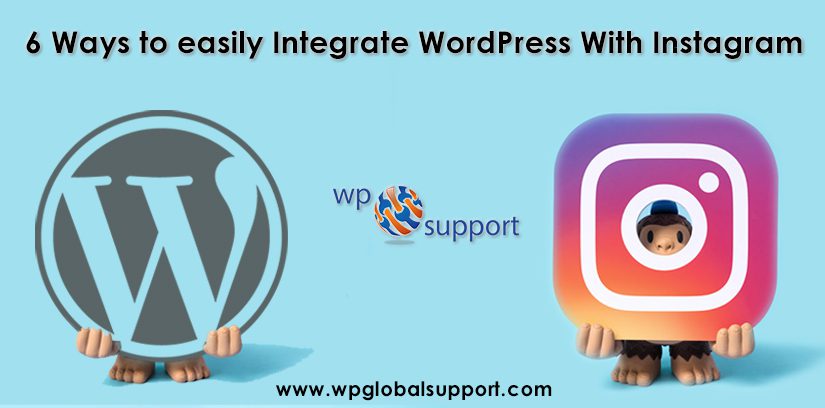 In the past, we covered a huge list of Top 7 WordPress Instagram Plugins For Beautifully Showing Photo Feed and in this guide, we'll teach you how to integrate WordPress with Instagram.
WordPress is a robust platform for its vast array of plugins and themes enable users to create elegant and functional websites. But WordPress best feature is its potential for integration with virtually any other online service available.
Where a plugin is defined as a type of software that contains a group of functions that can be added to a WordPress website. They are used to provide additional functionality to your application. And theme is a group of stylesheets and templates that are used to describe the appearance and display of a WordPress site.
Instagram is a beautiful platform for sharing photos and building an engaged following. You can take advantage of its huge potential by combining it with WordPress and promoting your own Instagram account in the process. So let's have a brief look:-
Advantages to Integrate WordPress with Instagram
Increasing brand awareness

Encourage followers to share your content

Build credibility through your photos and videos

Build relationships with your followers and Raising awareness of products or activities
1. Display a follow badge & follower count within WordPress
The simplest way to integrate WordPress with Instagram is to show a follow button along with your follower count. The Instagram Followers Widget plugin lets you do just that. Then after install and activate the plugin. If you are facing issue while installing then look forward to our step by step guide on how to install a plugin in WordPress.
After you have installed and activated this plugin a new widget will show your options under the Appearance / Widgets tab within your WordPress dashboard.
The widget includes a few fields you require to fill on your own. Most of which are straightforward including your Instagram User ID and Access Token. Widgets allows you to add content and features to your sidebar without writing any code.
An Instagram User ID is a unique numerical value assigned to every account and you can search yours by using this tool. Just type your username, tap on getting Instagram User ID and then copy the resulting value in the corresponding field for your widget.
For finding your Access Token we'll use another online tool. Just click on Generate Access Token, log into your account if required to give it permission and then copy the resulting string of letters and numbers into the Access Token field.
At last, Save the changes to your widget and refresh your WordPress site to check out how it looks live:
2. Using WordPress' built-in embeds
WordPress comes with a number of functional embeds and you can simply embed tweets, and YouTube videos among others. The same functionality is available on Instagram as well. Generally, all you require to do is get a direct URL of the picture that you wish to include and then paste it into any post or page on your website.
The easy way to do so is by going to the desktop version of Instagram over at instagram.com and searching for a photo there:
Once you have the URL, just paste it into some post or page.
When you publish that post or page, it will instantly turn into a live Instagram photo.
3. Display your Instagram feed on your WordPress posts
Some of the time you'll want to go a step further and show a little more than just a simple "Follow" button + your follower count and that's where the Instagram Feed WD plugin comes in.
Just activate the plugin and you will find a new tab named Instagram Feed WD on your dashboard. Click on it and select Settings. You'll need to sign in with Instagram for it to detect your Access Token before using the plugin, so click on the corresponding button, and then on Save Changes when you're ready.
Choose the Feeds tab and click on Add New. You can select between two styles for your feed: Thumbnails and Image Browser. Pick whichever one suits your style, name your feed, and type the username(s) of the feeds you want to show: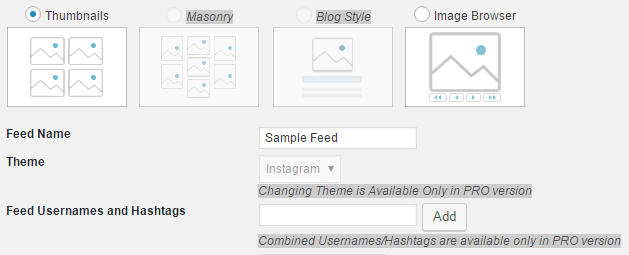 Just configure the rest of the settings to your preferences and save your changes. Next, go to the editor for whichever page or post you want to include the feed in. You'll notice a new option right next to Add Media once the editor loads. Editor may refer to a pre-defined user role. As an editor, users have the authority to edit, write, publish, and delete posts. This includes posts which are written by other users.

Just click on it, select your brand new feed, click on Insert, and then after check out your new feed using the Preview option.
4. Show your Instagram feed within WordPress widgets
For the sake of efficiency, we'll be re-using the Instagram Feed WD plugin for this method.
After installing and activating the plugin, navigate to Appearance / Widgets on your WordPress dashboard, find the Instagram WD Widget, and drag it to your preferred location. In the next step choose a feed from the corresponding drop-down list.

Click on Save and let's see how our new widget looks on a sidebar. Sidebar is a theme feature, which is basically a vertical column provided by a theme for displaying information other than the main content of the web page.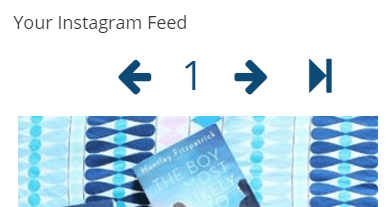 5. Use hashtags to automatically show particular Instagram photos within WordPress
We need three things to achieve this:- an If This Then That (IFTTT) account, a WordPress install, and an Instagram account. You should already have those last two, therefore go ahead and take care of the other step before proceeding.
IFTTT lets you connect several apps through chains of actions called recipes. If you perform a particular action on Instagram that would trigger a corresponding action on WordPress. Like:-
After signing up and then signing into your new IFTTT account, add both Instagram and WordPress as channels. Find a recipe to automate the process of using hashtags to show specific photos within the latter, then set it up.
As a tag in WordPress is one of the default tools one can use to categorize their WordPress posts. Each post can have multiple tags and visitors can click on any tag to find similar posts that have that same thing. Where, the articles posted by the admin of a WordPress site are called posts.
6. Implementing Zapier Instagram integrations
Zapier enables us to integrate WordPress with Instagram in a similar way to IFFFT. We can configure it to perform the exact same function we covered during the previous step. Firstly sign up to Zapier and then link your Instagram and WordPress accounts. It can be done by clicking on the drop-down menu on the top-right side of the screen while logged in, and selecting the Connected Accounts option:
Link both accounts and then return to the Zapier homepage to explore existing 'zaps' these will only display if you're logged in. Select "Instagram" from the main menu:
In the next step scroll down to the "Popular Zaps for Instagram" section. And we're looking for the "Add new tagged media on Instagram to WordPress" integration:

Just tap on the Use this zap and then go through the configuration wizard to set up which hashtag should be used and on which page images should show.
Concluding Remarks
Well, Integrating WordPress with Instagram will let you handle your social media presence in a more effective and excellent manner. Whereas in the past days you are required to upload each picture from your Instagram feed to your WordPress installation and insert them into your pages. If you value efficiency implementing any one of these methods should be the best way.
So that's all on our behalf and we hope you liked this blog.
What's your favorite method for integrating WordPress with Instagram? Just Share your experience with us in the comments section below!
You can also seek help from WordPress customer service number if you encounter any trouble. Just dial our Toll-Free number +1-855-945-3219 and get the instant support services.