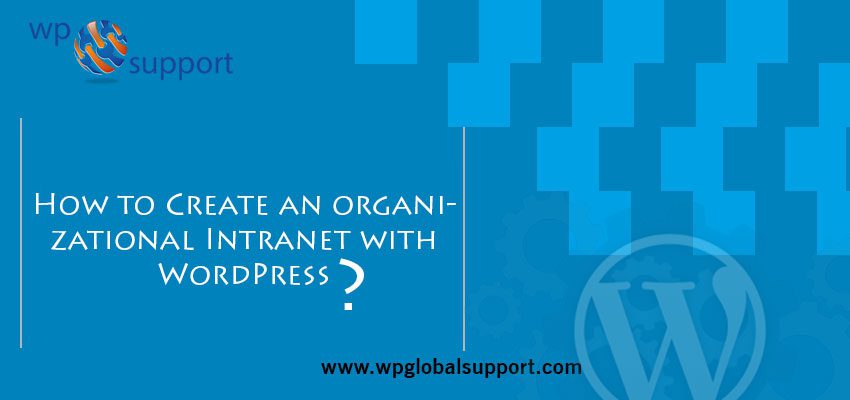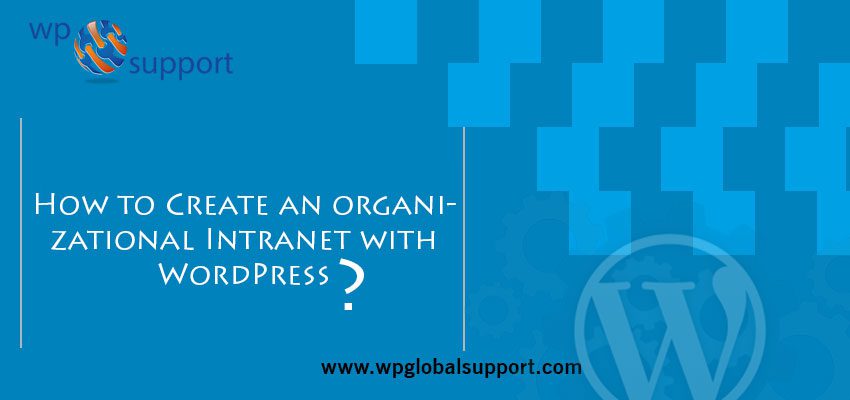 Do you want to create an Organizational Intranet with WordPress? WordPress is a powerful platform with many flexible options that make it ideal to be used as your company's intranet.
In this article, we will show you how to create an organizational Intranet with WordPress.
What is an Intranet (or Extranet)?
It is a communications platform used by an organization for communication, file sharing, and other organizational activities. An intranet is a computer network that needs internet protocol technology for creating an internal network for the representative of an organization to share data or information.
WordPress is an excellent platform to frame your organization's intranet or extranet. It is simple to maintain and gives you access to thousands of WordPress plugins. Where, WordPress plugin is basically a bit of code that "plugs in" to your self-hosted WordPress site and add new functionality to WordPress site or extends existing functionality on site.
An intranet runs on an organization's private network. Mostly an office IT system is connected using the cable or wireless network adapters. The single computer on the network can be used as the web server and host a WordPress website. An Extranet is an equivalent thing but it only lives in the cloud.
Why Use WordPress for an Intranet?
Plenty of times having an intranet is around having smooth access to documentation, announcements, and training materials. All of which can be easily accomplished with even the uncovered bones WordPress blogging installation. With a small effort, WordPress can even match some of the more advanced features of fully fledged intra and extranet services/platforms.
Like:
Providing a company directory

A company calendar and Collaboration tools

Private social networking

Project management

and more
The main difference between those and WordPress is that most of those services/platforms require a per person, per month fee that can rapidly add up. With WordPress, you essentially just need to pay for your startup costs–which include hosting (for extranets), theme, and plugins.
As, theme is a group of stylesheets and templates that are used to describe the appearance and display of a WordPress site. Templates are those files which control how your WordPress site will be displayed on the Web.
Create an organizational Intranet with WordPress
1. Setting BuddyPress as Your WordPress Intranet Hub
BuddyPress is a relative project of WordPress. It is a robust, free plugin that allows you to turn your WordPress install into a social network. As plugin is defined as a type of software that contains a group of functions that can be added to a WordPress website.
They are used to provide additional functionality to your application.
It disciple your WordPress website into a social network.
Here are some of the tasks a BuddyPress intranet can do:
You can attract users for registering on the company intranet.

Users can create lengthy user profiles.

You will be able to create user groups to sort users into departments and add new features by addition of third-party plugins.

Users can follow each other as friends and they can send private messages to each other.
To get started, first, you will need to install and activate BuddyPress plugin.
After the activation, go to Settings » BuddyPress page to configure plugin settings.

2. Secure Your WordPress Intranet with All-in-One Intranet
If you are running a WordPress intranet on the local server, then you can protect it by limiting access to internal IPs in your .htaccess file. Similarly, if you are running an extranet, your users may be accessing the intranet from different networks and IP addresses.
For only the authorized users can get access to your company intranet, just make your extranet private and visible to only certified users.
Firstly install and activate the

All-in-One Intranet

plugin.

After the activation, go to

Settings » All-in-One Intranet

page to configure the plugin settings.

First of all test the box which is next to 'Force site to be entirely private' option. It will make all pages of your WordPress site entirely private.

Provide a URL for redirection of the users.

You can automatically log out inactive users after minutes. And click on the save changes button to store your settings.
3. Adding Forms to Your WordPress Intranet with WPForms
The main target of a company intranet is communication. BuddyPress does a vast job with comments and private messaging. Sometimes you need to collect the information privately in a poll or survey.
This is where WPForms appears in. WPForms is the leading WordPress form builder in the market. It allows you to easily create beautiful forms and saves user responses in the database. It allows you to regulate form responses in spreadsheets, prints them, and share with your colleagues.
4. Extending Your WordPress Intranet
By now you should have a fully capable intranet for your organization. As you test the platform or open it for users, you may want to add new features or make it more secure.
There are many WordPress plugins available that can help you to do that. Below are some tools that you may want to add right away.
Sucuri – To improve WordPress security by protecting it from unapproved access and malicious DDoS attacks.
Envira Gallery

– for creating beautiful photo galleries.

Google Drive Embedder

– Easily insert Google Drive documents in any place on your WordPress intranet.
CONCLUSION
WordPress is a huge platform for creating an organizational intranet. With the tools and styling available to WordPress users using plugins and themes there's actually not much it can't do. We hope that this article helped you create a WordPress intranet for your organization.

In case of any query and support you can also contact to our WordPress Support team. Dial +1-855-945-3219 (Toll-Free).
Read some More Useful Blogs: