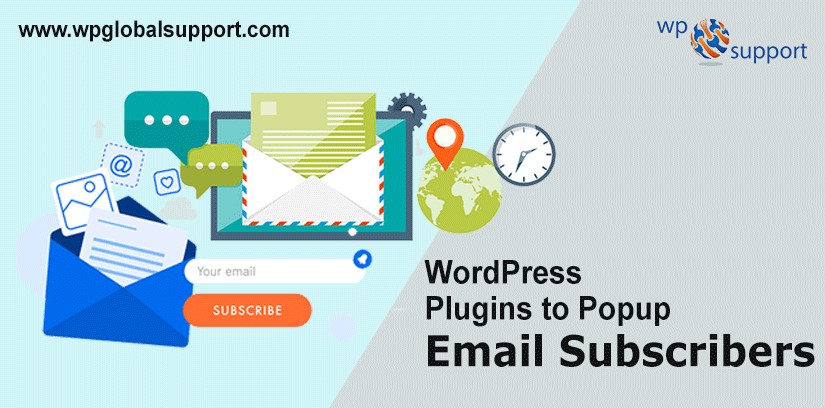 Are you looking for the Top 10 WordPress Plugins to Popup Email Subscribers? Below are the best plugins to do so. Well, before working on them you need to install the particular plugin. Thus, if you are facing any issue while installing them. Then feel free to move along with the blog on how to install a Plugin in WordPress.
What is WordPress Plugin?
WordPress plugin is basically a bit of code that "plugs in" to your self-hosted WordPress site. Plugins can make a massive change to your site, like from adding smaller features like an Instagram feed to turning a WordPress site into a fully functional eCommerce store, social network, or forum.
Let's move towards the WordPress Plugin illustrated as follows:
1: OptinMonster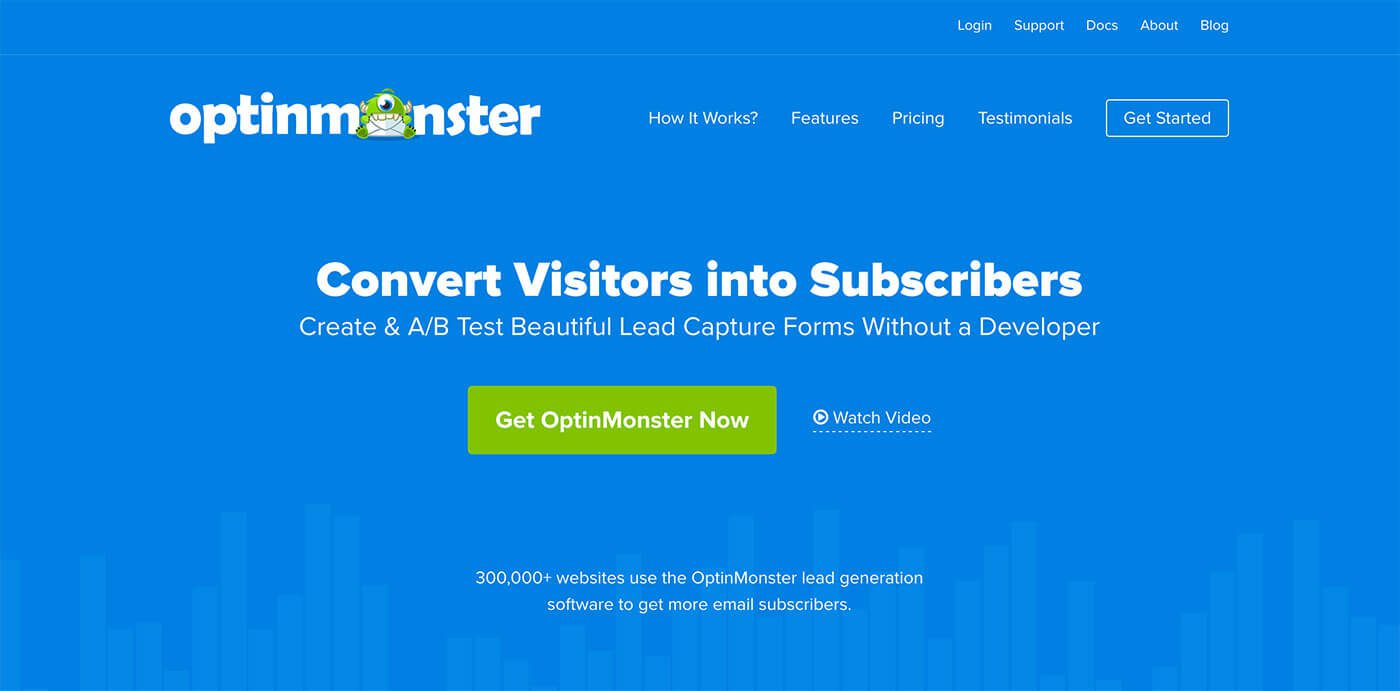 It started it's life as a WordPress plugin, and is now a cloud-based app. However, it is one of the most popular email marketing WordPress plugins available in the cooperative industry nowadays.
Often, it can be used by non-WordPress users. Hence, I highly suggest OptinMonster to all new users.
2: Popup Domination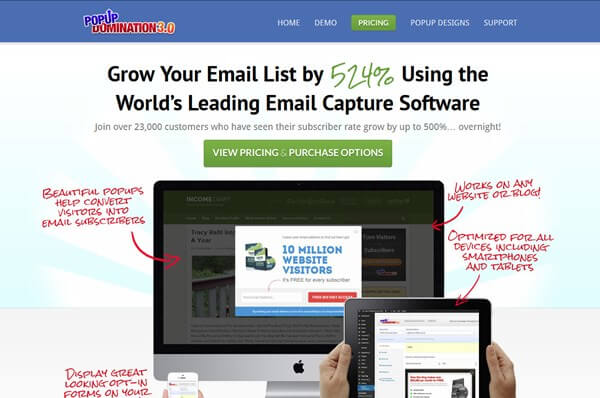 The best way to get email subscribers. However, it supports just one type of option form – popovers (or popups). Well, the thing needs to be said is, this plugin does perform its job incredibly.
As, plugin is defined as a type of software that contains a group of functions that can be added to a WordPress website. They are used to provide additional functionality to your application.
The great thing about popup domination is that you can either install it as a WordPress plugin. Or install it on any website with the standalone version as other do. Often, this plugin provides one year of support but unlimited updates.
3: Thrive Architect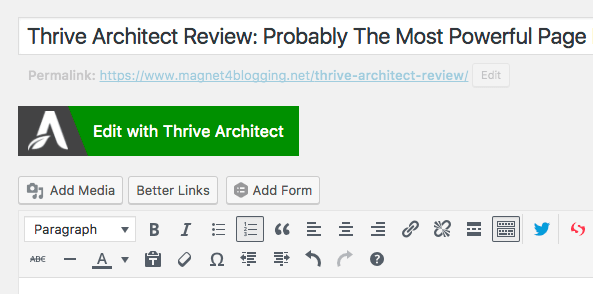 This is an impressive plugin in all. As, this makes it easy for you to create high converting landing pages. Somehow, you may use it to create course pages, webinar pages, opt-in form pages, sales pages and much more.
The thing I love about this plugin is how the templates are designed in it. With these types of tools, you have beautiful landing page templates designed in isolation.
Templates are those files which control how your WordPress site will be displayed on the Web. These files draw information from your WordPress MySQL database and generate the HTML code which is then sent to the web browser.
So when you come to make a sales funnel and you want a thank you page. Then confirmation page and an option form page all seem to be different.
4: Jazz Popups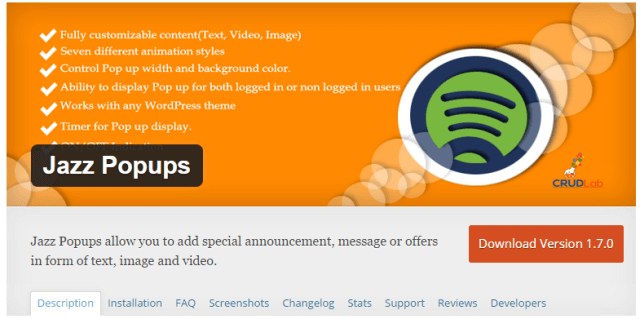 This is a free plugin that lets you create a pop-up message. However, you can create a pop-up that includes text, image which is very easy to use. A feature that makes jazz popup unique, is that you can display YouTube videos in the pop-up window. Well, this can be easily done by the video embed code in the pop-up builder.
You can specify the location where you want to display this popup. Consequently, there are also 6 animation effects available, from which you can choose. As well as you can set up the period for which the ad should be shown.
5: Leadpages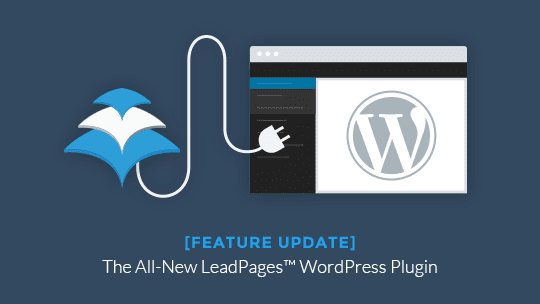 LeadPages is no doubt the market leader when it comes to email plugins for subscribers; You can create attractive landing, subscriptions and thank pages within minutes.
With LeadPage you can instantly integrate the landing page within one minute with your WordPress blog. You can get lead pages for $17 (every two years of payment) and get access to unlimited squeeze pages. Well, I'm using Leadpages on my site blogs. And it has increased my email subscriptions by 34%.
6: HelloBar

This free plugin creates a small header bar (above your blog's logo) in the header section of your blog. Hence, your visitor will go away without seeing it. You can use the HelloBar plugin to increase your affiliate sales or direct users to landing pages.
If you have attractive words on your HelloBar signup form, you can get more email subscribers at any time.
However, to attract visitors to subscribe to your blog. You have to sometimes separate different things, that's about Hellobar, to attract attention. Thus, to create eye-catching squeeze pages that make your Encourages visitors subscribe to blogs and websites.
Here, pages are like posts. Pages can be managed in a hierarchical structure in WordPress.
7: Social Popup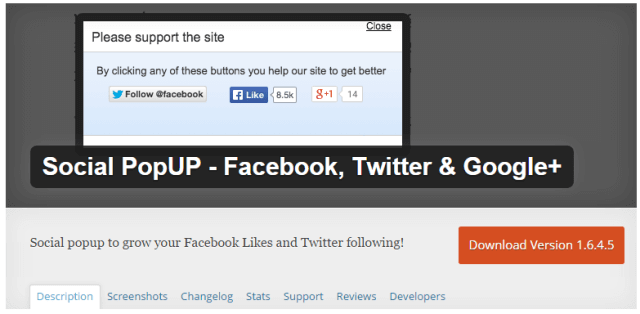 It's a free social popup plugin that helps you advance your social media; Using its popup feature, you can enter the address of your Twitter, Facebook and Google+ + profile.
After entering the URLs of your various profiles. The icons for the respective websites will appear in the pop-up window. Your visitors can easily choose, +1, and follow their profile by clicking on the icons from their working PC.
8: ITRO Popup Plugin
The ITRO Popup plugin is an independent option that lets you create a single pop-up window for your WordPress Website. However, with the help of WordPress Editor, you may add the content, which you want to display on your site.
The ITRO Popup plugin gives you an option to select the pages on which you want to display popups. You can also enable pop-ups for the entire website. We suggest using this plugin to all the WordPress users.
9: Pippity Customized Popups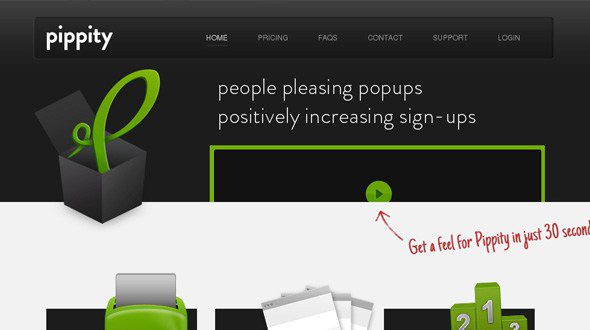 In this, you can see the popup box that you see while browsing the Internet. However, these popups can get you an email client or you can disturb the hell from them. And to avoid having it later, use these popups with caution.
The key to using these popups is to ensure that they are relevant to the user. You also need to make sure that they do not appear on your website.
Pippity lets you see a popup when it looks and gives you a lot of control over what it displays. This can be very effective for growing email clients.
10: OptimizePress 2.0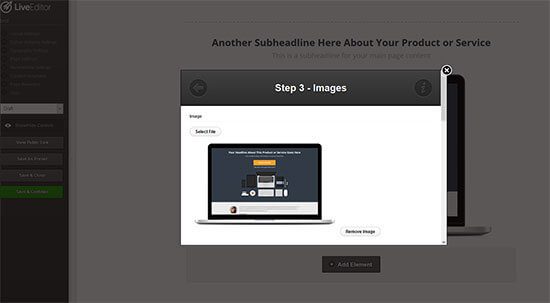 We had already talked a little bit about how LeadPage can help you to create high conversion landing pages. However, optimizepress is a solid alternative. It's a plugin rather than a platform so that everything can be controlled from your website.
This plugin has a drag and drop page editor that allows you to customize your landing pages and view them exactly how you want them to be. With the optimizePress, you can have full control over an impressive array of your content and features.
This is all, need to be said about these plugins.
Wrapping Up
At last, you should make a decision and select among the best plugins suitable for your site. Here, in this blog, we have discussed the 10 Best WordPress Plugins to Popup Email Subscribers (2023).
Often we concluded its layout, its definition, and the plugins in detail. And, this leads to the end of the blog.
If you quickly want to Backup and Restore your WordPress Website then you can take help from our Experts and can ask your problem, dial +1-855-945-3219(Toll-Free). They will fix all your issues instantly.
Recommended Blogs: