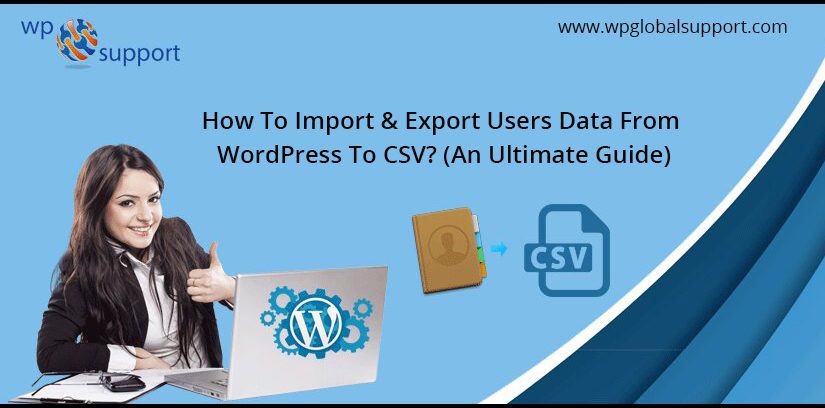 Tie up your business and merge your users together! You probably know that WordPress is the most popular platform used by approx 60 million sites including 30.6% of the top 10 million sites.
Along with this, it includes the various options that help the users to create something new. Import and export users data is one of them. This means to say, by default. WordPress has built – in export and import options. By using these you can save your databases and migrate them.
However, a number of situations where this functionality easily works for you. If you merge many websites and want to shift all users automatically from the existing site then it could very helpful.
But there are several external methods that will help you to import and export WordPress users. Hence, keep reading this guide here we will show you when, why and how we can import and export users in WordPress.
Why and When You Need to Import and Export Users
There are many use-cases for importing and exporting WordPress users but there are three common scenarios when you have to import and export users are:
On large multi-author websites or member websites in WordPress, each user profile has many useful data like profile photos, social links, etc;
Whereas you can ask them to recreate their profile, it is inconvenient and not ideal user experience.
How to import and export users data in WordPress
As per business owners, it is impossible that everything to be good. That's why let's get the information about how we can import and export users in WordPress. Have a look?
Export users in WordPress
To export your users through a plugin follow the below-given steps:
Import users in WordPress
To import users from one website to another, you need the Cimy User Manager plugin. Follow the given below steps:
Export WordPress users data to a CSV file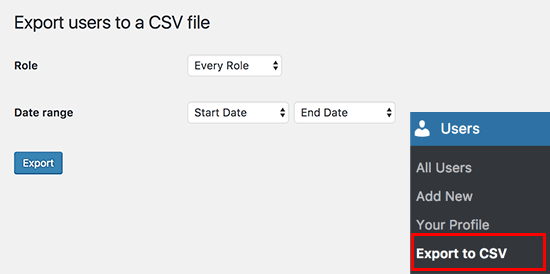 Bottomline
Migrating users to another site can be handy if you want to import or export users to a new site that you created for good and better user experience, simply to ease the load from your old site with the new ones, etc;
We hope the beginner guide will help you to import and export users in WordPress. Still, if you facing any problem, you can talk to our WordPress technical support team as we will help you instantly in resolving all your issues. Dial our WordPress help number +1-855-945-3219 (Toll-Free).

That's all, thanks!