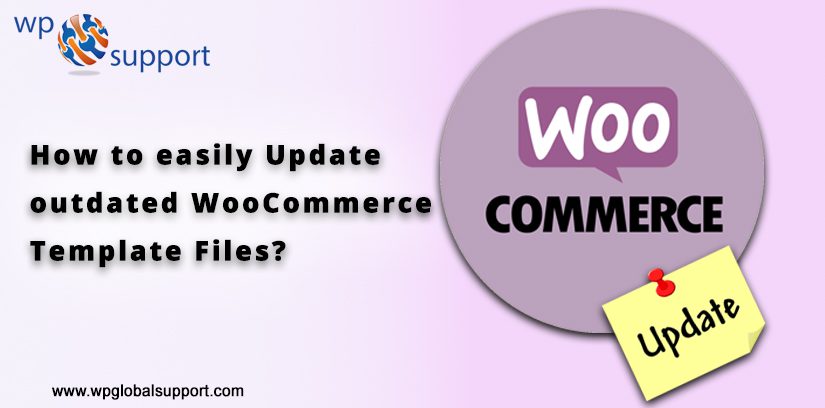 As you all know that WooCommerce for E-Commerce websites is a widely used WordPress plugin. WooCommerce smartly takes care of every WordPress process. Generally, with the upgrade of WordPress plugins like every new major and minor release or WooCommerce version, you will have to update its template files with the default templates.
In this blog, we will show you how to easily Update outdated WooCommerce Template Files.
If you are facing any issue regarding WooCommerce Setup feel free to contact by dialling our Toll-Free number and get instant service, dial + 1 844 275 0975.
Why and When the Outdated Templates Error Appears
The theme developers used to follow WooCommerce previous guidelines regarding customization. WooCommerce used to suggest creating a WooCommerce folder in the theme. Where WooCommerce files copied and customized without overriding the core plugin.
Customization of WordPress Theme is done using the child theme. It means if your Parent theme contains a /woocommerce folder, in your Child theme you would have required doing the same to overriding the overrides.
However, creating a WooCommerce folder in the child theme to override the WooCommerce folder of your parent theme to override WooCommerce templates…not a good idea anymore.
Although, some old and badly coded themes, still use this obsolete overwhelming practice.
They change and change their template files after a new version of WooCommerce is released. As a result, your outdated theme might still be trying to override a WooCommerce template with a version that is older than the one used by the new WooCommerce plugin.
However, the theme authors generally fix their theme very fast. So giving them a few days before updating your WooCommerce plugin is suggested.
Steps to update and fix outdated WooCommerce template files?
1. a) Avoid overriding WooCommerce templates
This can be the best solution for you. Overriding full templates is no longer recommended at any time.
And if you do not override, then you will not have to fight anymore with this error.
1. b) Change WordPress theme as soon as possible!
Unless you use your current theme, you will continue to keep this error forever. Developers are not clearly running with the latest guidelines.
There should be no theme /woocommerce folder. Ask and check before investing in any WooCommerce template.
But what if you are using an old theme and have no intention of switching to a more modern, customized one?
2. Check if your theme needs updating
If your theme does not need to be updated then always the WordPress dashboard will not inform you. Go back where you buy the theme and see if they have a new version or not.
Updating will probably solve your problem.
Next time, don't update WooCommerce until you are 100% sure that your current theme version is completely compatible with the latest WooCommerce version.
3. Contact the theme developers ASAP
However, you are paying them so that they can help you. Tell them what version you are currently using and what files require updating.
Contact them immediately and make sure that they can send you an updated copy as soon as possible before they officially release it on the theme marketplace (because it usually takes a few days).
Afer that, update your theme.
4. If all else fails… downgrade
The best way to stop that notification and to catch up with theme developers a while ago is to provide you updates, is to downgrade WooCommerce.
It's not easy (make sure that to take a full backup before upgrading and downgrading all the time!). But you can let it go on development/staging/clone/test/copy website before doing so on your live WooCommerce installation.
Visit the official WordPress repository at https://wordpress.org/plugins/woocommerce/developers/ and download the WooCommerce version before you can update. Maybe 2.5.5?
Download it on your computer, open it, open your FTP or File Manager, and add "old" WooCommerce to your website's "Plugin" folder.
CONCLUSION
Wrapping this all in end! We have discussed How to easily Update outdated WooCommerce Template Files?
Often we concluded Why and When the Outdated Templates Error Appears?
We hope this article helped you! If you have any question or suggestion, feel free and use the comment box provided below.
In case of any assistance dial our WordPress Technical Support number, +1-855-945-3219 (Toll-Free). We will be glad to help you.