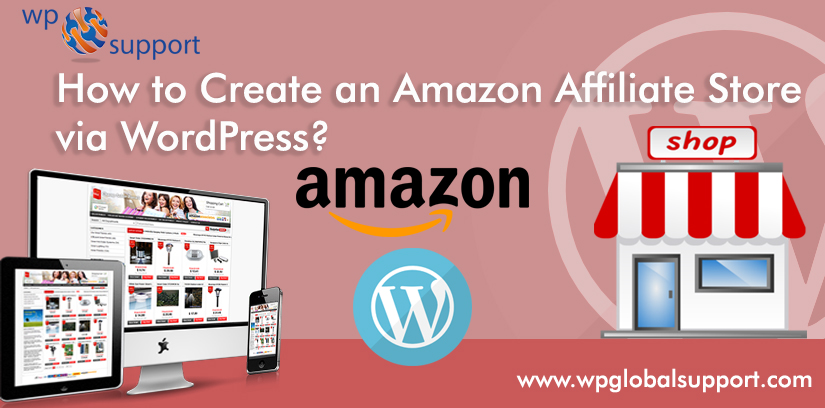 Have you ever desired to create a WordPress Amazon Affiliate Store? If yes, then how to create it? Come along with us, we will illustrate you through this guide.
An Amazon affiliate store allows you to sell the products and earn commissions from Amazon.com as an affiliate. Also, Amazon is highly integrated with programming and is definitely considered as an ideal website.
In this today's blog, we will illustrate you how to easily create an Amazon affiliate store via WordPress.
Create a WordPress Amazon Affiliate Store
Getting Started with WordPress Amazon Affiliate Store
However, Amazon is the largest online store all over the world. Also, they have an affiliate program that pays you a commission on each purchase made by a customer that you have referred.
You can recommend Amazon products on your existing website or create Amazon affiliate store to earn money.
WordPress with WooCommerce is an excellent e-commerce platform to create your Amazon affiliate store. However, WooCommerce already operates millions of powers of e-commerce websites in the world.
To get started, you have to use the WordPress.org platform.
In addition, if you want to accept payment for other non-affiliated products on your website, you will need a WordPress hosting account, a domain name, and an SSL certificate.
Basically, a domain name costs around $14.99/year, web hosting costs around $7.99/month and the SSL certificate costs is around $69.99/year.
If you are just starting, then this is enough.
We recommend you Bluehost because Bluehost is an official WordPress and WooCommerce hosting provider. And it has agreed to provide a free domain name, SSL certificates, and web hosting to our users.
In fact, you can get started for $ 2.75/month.
After you have purchased the hosting, then follow the setup instructions about how to start an online store. This will walk you through the sign-up process, and set up WooCommerce.
After installing the WordPress and WooCommerce, follow the instructions below to establish your Amazon affiliate store.
Signing up for Amazon Affiliate Account
After installing the WooCommerce and WordPress, you will have to sign up for the Amazon affiliate program to start adding products to your affiliate ID.
Now, go to the Amazon Affiliate Program website and click the 'Join Now for free' button.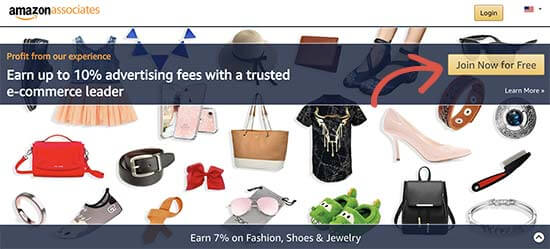 After that, you will be asked to log in with your existing Amazon account or sign up for a new account.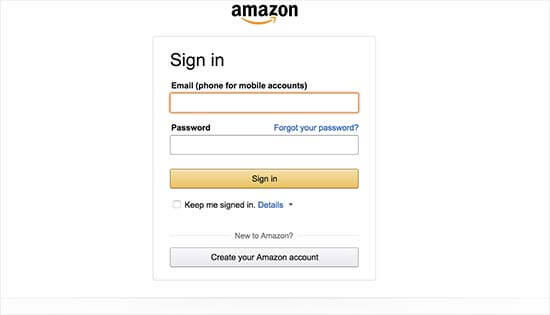 Once logged in, then you will require to provide payee information and answer questions about your site.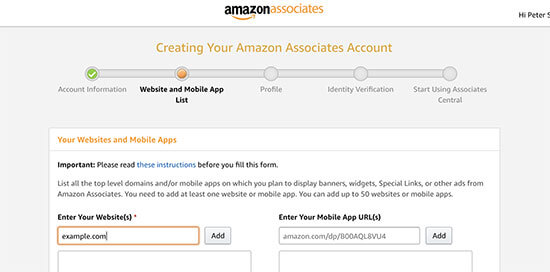 Follow the on-screen instructions for completion of your profile.
After the completion, your application will be reviewed and approved by Amazon.
Adding Amazon Affiliate Products in WooCommerce
WooCommerce makes it very easy and simple to add external affiliate products to your site. This allows you to provide an original user experience and integrate affiliate products into your site.
To add a product Go to the Products>>Add New page.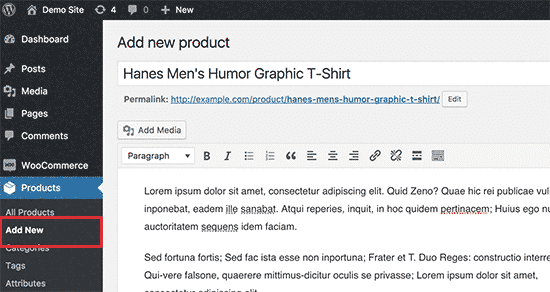 First, you have to provide a title for the product you are adding. And then add a detailed description in the post editor.
Next, scroll down to the product data meta box and choose the 'External/Affiliate Products' under the 'Product Type' drop-down menu.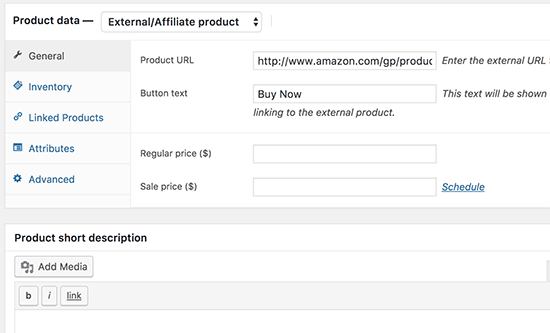 Here, you have to enter the product affiliate URL. And you can now receive the URL from your Amazon associate account dashboard. And then search for the product and click the get link button.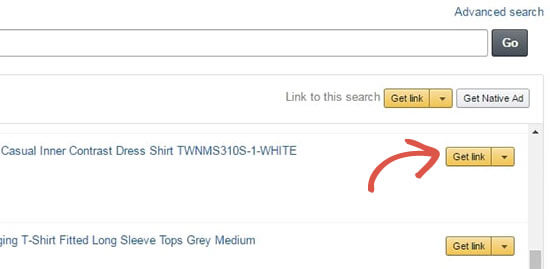 Here, copy that URL and paste it into your product edit page in WordPress.
Note: You have to leave the 'Price' field blank. It will allow users to check the price on Amazon.com. Amazon's affiliate program policies do not allow you to enter price information manually.
Below product data, you can provide a brief description of the product. This description should show on the front page of the store and in the search results.
For your rights, you can add a product image and product gallery images.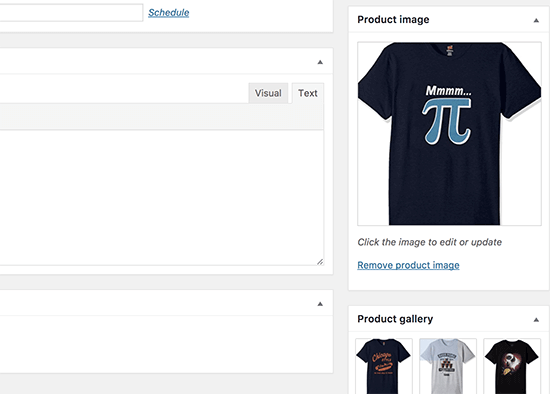 And then you can click the publish button to make the product live on your website.
Repeat this same process to add more affiliate products to your website. Once you added some products, then you can visit the shop page of your site to see the products in action.
Growing Your Amazon Affiliate Store
Now that you've set up your Amazon affiliate store, so the time arrives to focus on growing your business.
However, there are many tools, plugins, and resources that will help you achieve those goals. You can start with SEO and optimize your shop for search engines.
Next, you can check these useful tools and plugins for affiliate marketing and essential WordPress plugins for business sites.
---
Conclusion
Make sure you are constantly adding useful products, helpful reviews, and targeted content to your site. Finally, that's what your users are looking for and that's what you should try to present them.
We hope this post helped you to create an Amazon Affiliate Store via WordPress. Read the above steps carefully and build your online store.
If you have any problem related to creating an online store, use the comments section provided below!
Also, share the post with your peers.
If you have any WordPress questions feel free to ask us as you can get our expert advice. For the same, our support team is always ready to deliver WordPress Customer service. Just dial our support phone number +1-855-945-3219(Toll-Free) to know how our professionals can help you.

thanks!
Read More Blogs: