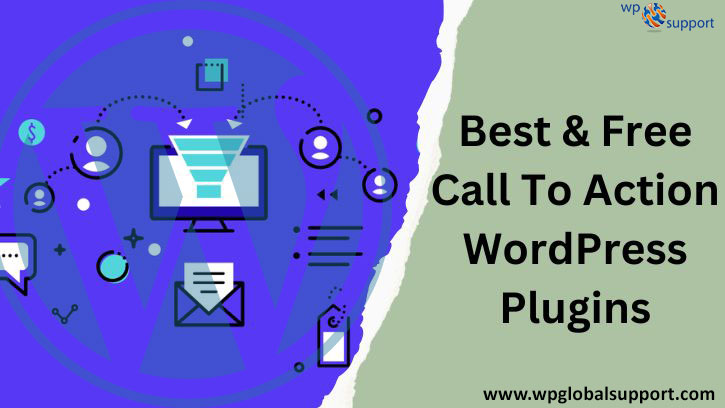 Call to action WordPress plugins are very crucial for defining the success of your WordPress website to a large extent. Calls to action are the best way to aid conversions. Call to action plays a vital role in your website whether you run a personal or business site. They help readers and visitors follow the path you wish them to take the desired action.
When a visitor is looking for a way to do something on your website such as purchase a product or asks a query you must make it simple for them by highlighting the option as a prominent button. In case the visitors have to search for the option on your site, they'll most likely move away to a competitor's website.
Calls to action can assure a visitor to finish a transaction by guiding him with visually attractive buttons, prominent notification bars or popups. They are fully important on a landing page to get visitors to do the things you want on these pages. Calls to action are best for improving conversion rates as well as user engagement.
There is a number of WordPress plugins that assist you to do this and in this roundup, we'll take a look at five of the best and free WordPress plugins currently available so you can decide the best one for you.
Best Call To Action WordPress Plugins
Best Call To Action WordPress Plugins
WordPress Calls to Action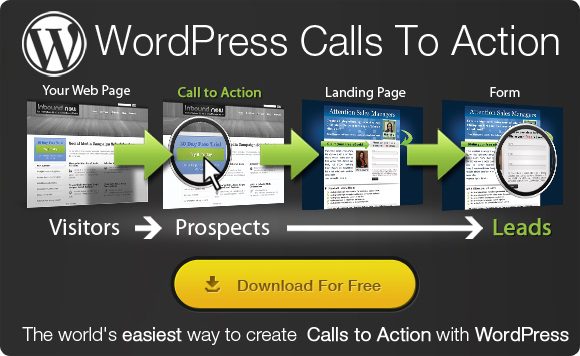 This plugin was developed by Inbound Now and works as a standalone plugin. WordPress Calls to Action gives you the ability to monitor and tracking conversion rates, run A/B split tests on calls to action.
It comes with a simple to use a visual editor that authorizes you to make changes to your CTA buttons promptly. Calls to action can easily be cloned and you can create popup CTAs.
The plugin was designed with inbound marketing best practices in mind. It can be downloaded for free from the official repository.
Features:
It is easy to use

Visual Editor to view changes

The ability for tracking conversion rates and run A/B split tests

Create attractive calls to action on your WordPress Website

Create Popups Calls to Actions for enhanced conversion rates

Track conversion rates on your calls to action for regular optimization
Simple Side Tab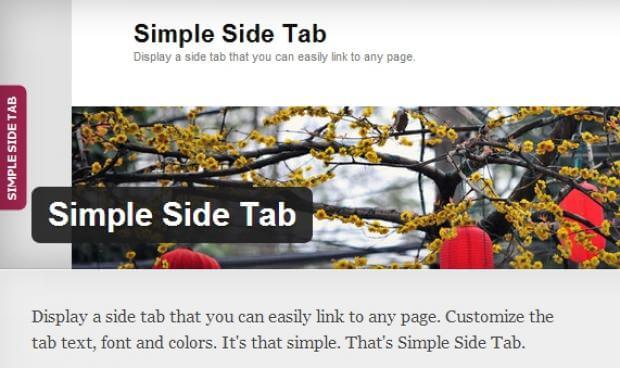 Simple Side Tab plugin is best to use if you're looking for a plugin that will let you put your CTA on the side of your Website and remain visible as users scroll down.
It usually adds a vertical tab to the left or right side of the browser window and it shows on all pages of your site. And the tab remains visible no matter how far down a user scrolls. This plugin is also optimized for mobile use so it won't restrict any content on smaller screen sizes.
You can easily customize the colors and fonts that the side tab will use and as the plugin doesn't use any graphics it won't slow down your site. You can easily download the plugin for free from the plugin repository.
Features:
The ability to select the browser side where the tab shows

Mobile-friendly and Ease of use

Choose fonts includes 7 standard screen fonts

Set the URL your tab links to internal or external

Assigning the tab to the left or right side of your browser window

Change the vertical position of your tab and select from unlimited colors for tab elements
Shortcodes Ultimate

Shortcodes Ultimate is a free WordPress plugin jam-packed with shortcodes. The shortcodes allow you to create tabs, boxes, buttons, different sliders, responsive videos, etc.
After it is installed the shortcode generator is available in the WP post editor. Next, click the Insert Shortcode button and choose what you require. You can also use a combination of boxes and buttons for creating your custom call to action:
Features:
50+ amazing shortcodes and Fully responsive
Shortcode Generator
Custom CSS editor
It works with any theme
Easily extendable
Hello Bar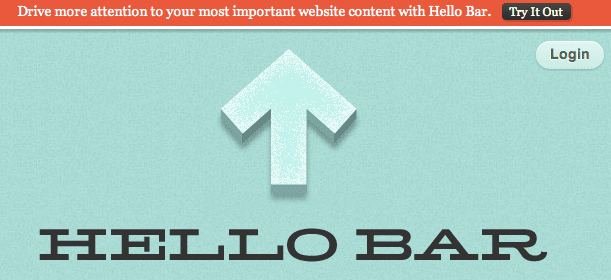 Hello Bar is one of the earliest tools and maybe the most popular FREE call-to-action tool is the Hello Bar. It lets you create a top bar, full-page call-to-action, modal pop-up, or triggered slider box. Just you have to sign up on their Website create your call-to-action then download the WordPress plugin and upload it to your Website.
Without any further set-up on WordPress, your call to action is added to your site. Some of the options include driving traffic to a page text and a link, social media links and newsletter subscription integration with Mailchimp. Hello Bar also provides a simple A/B testing.
Scroll Triggered Boxes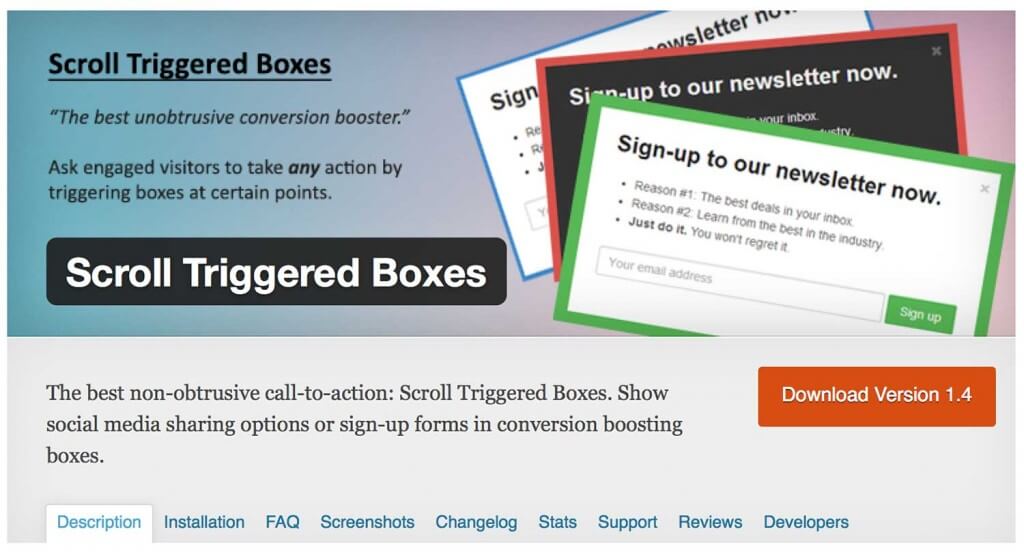 Scroll Triggered Boxes plugin lets you create Call-to-action boxes with content created by shortcodes, links, custom HTML. Position boxes on any corner of the page or in the center.
Features:
Helps in creating boxes containing whatever content you like:- links, shortcodes, custom HTML, etc.
Show boxes using a button or link.
Select the box position:- centered or in any corner of the screen.
Choose between a fading or sliding animation for displaying the box.
Customizing the box appearance using a few simple color and dimension controls.
Loads the box on certain pages, posts, etc.
---
Conclusion
A call to action is an essential part of any website. Without them, there could be no or minimal interaction to your site that can be empty-handed in terms of creating any value. They not only assist to reduce bounce rates but boost revenues and achieve your marketing goals.
We hope that you can get your desired and useful information on the best WordPress Call To Action Plugins. The plugins that are defined above can help to simply add an effective call to functions to your WordPress Website.
If you're looking for someone who can help you with the WordPress then you can dial our WordPress support Toll-Free number +1-855-945-3219 now. We will be pleased to help you.

Thanks!
Recommended Blog(s)