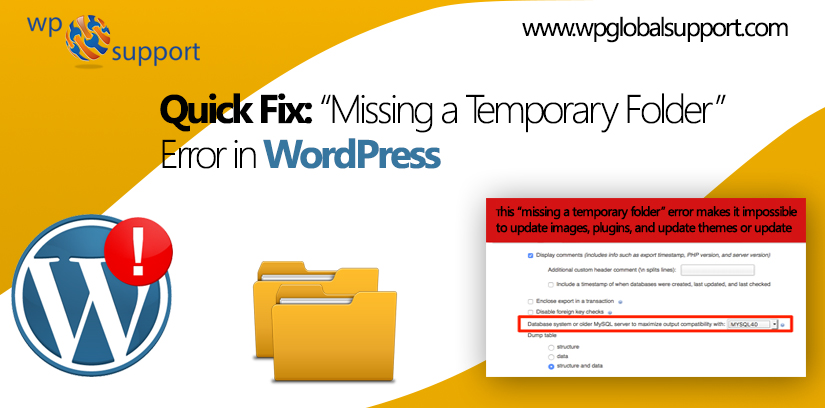 Fixing this "Missing a Temporary Folder" Issue In WordPress is not a doodle! It can be a very irritating process. Occurring this error is not your fault, it is dependent on your web host. Nonetheless of whose fault is it, but you still need to understand what caused it and how to fix it.
This Missing a Temporary Folder issue mainly occurs when you upload images, update themes, plugins, or update WordPress core files. Don't worry this one is the most WordPress common errors.
Here we will illustrate you the causes how to fix Missing a Temporary Folder" Error In WordPress. Keep reading this guide.
Causes For Missing a Temporary Folder Issue In WordPress
The error is caused by incorrect PHP settings in your WordPress hosting environment. However, there is a specific PHP setting defines the temporary folder used by applications like WordPress to store data temporarily before saving it to the desired location.
When you upload an image, install or update a theme or plugin, or update WordPress core, then WordPress needs access to this temporary folder.
In case the location of this folder is not defined in your PHP configuration of the server, so WordPress will not be able to do any of these. And will show you a 'missing folder temporary folder' error.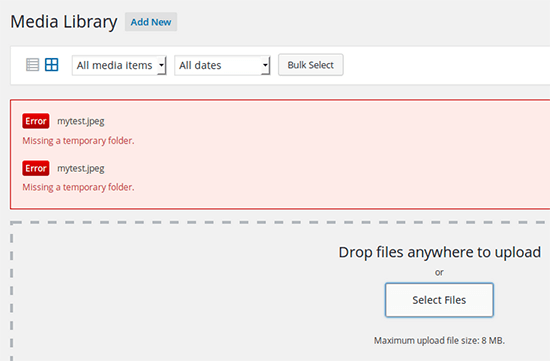 Fixing Missing a Temporary Folder Error in WordPress
Bending towards the main points!
The very first thing, you have to connect your website by using FTP client or file manager in your hosting account's cPanel dashboard.
Thereafter, you will have to find and edit the wp-config.php file.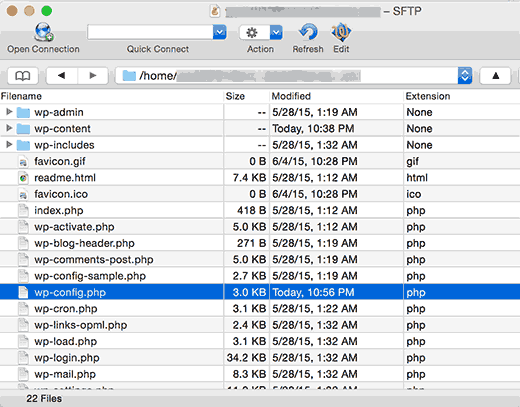 Now, you have to paste this code into a file just before the line that says 'That's all, stop editing! Happy blogging'.
define('WP_TEMP_DIR',

dirname

(__FILE__) . '/wp-content/temp/');
Save your changes and then upload the wp-config.php file back to your WordPress site.
Thereafter, you have to go to the /wp-content/ folder and then create a new folder inside it. Now you need to name this new folder temp.

Now you can go to your WordPress Admin area and try to upload an image.
Troubleshooting
If this easy way does not work, check the directory permissions for your wp-content folder.
Note: This error is caused by poorly configured hosting environment. The solution described above is just an alternative solution. You should still ask your hosting provider to resolve this. If they do not, then you should switch to one of these top WordPress hosting companies.
Conclusion
Hope this beginner guide for fixing "Missing a Temporary Folder" Error in WordPress is helpful for you. In case of any related problem, contact our WordPress technical Support team now to get instant help. Dial +1-855-945-3219 (Toll-Free).

Thanks!
Read More Blogs: