How to Create a Responsive Image Gallery in WordPress with Envira?
Last Updated:

Sep 15th, 2018

Posted by:

Editor

Category:

WordPress Knowledge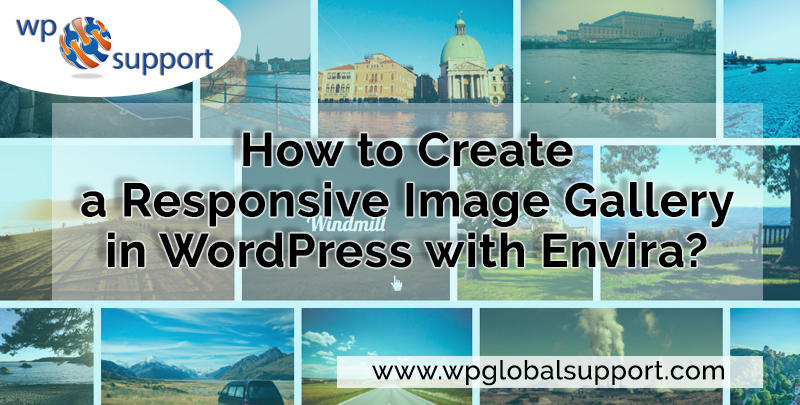 Do you want to create a responsive image gallery in WordPress with Envira?  You can use this to search that the built-in functionality is lacking few important features.  There are many plugins promise to deliver, but many plugins of them are very difficult to use and they make the website very slow.
Here, in this article, we will explain you to create a responsive image gallery in WordPress with Envira.
Why is Envira Gallery Better?
If you are running a photography site or a portfolio site with many photos, then you the problems which are come to creating an image gallery.
The Envira gallery is very easy to use. It is very fast if you compare with other gallery plugins.
In this, it is not mentioned that it has other add-ons such as protection that helps to protect your images, tags that help organize all images, deep linking, fullscreen, and many more.
Adding a Responsive Image Gallery in WordPress with Envira
Envira is a paid plugin. So, you have to purchase Envira Gallery. There are many plans for different budgets and needs. However, it has many features like responsive design, lightbox, and slideshow functionality.
When you purchase it, then you have to install and activate it. If you have any problem to install the plugin then you can read our blog how to install a plugin in WordPress.
After activation, the plugin will add a new Envira Gallery menu in WordPress admin sidebar. If you want to create a new gallery, go to the Envira Gallery > Add New.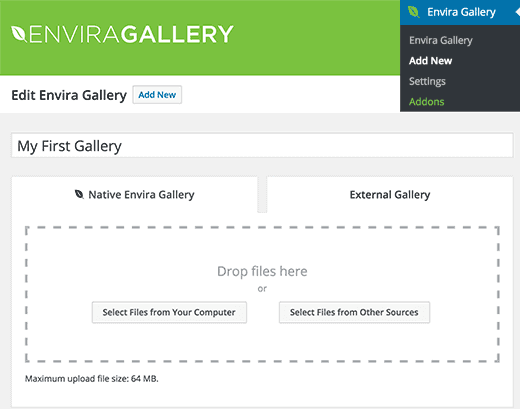 Now, you can upload your photos from your computer or also select from your WordPress media library. When you select the images or photos then you will able to view the image thumbnails.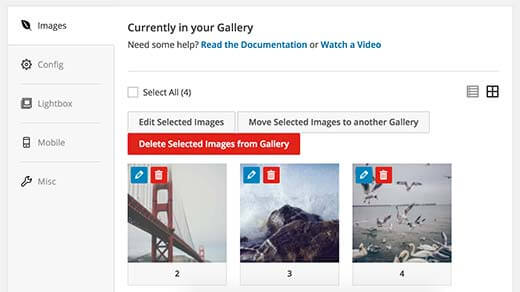 You can rearrange your photos, just drag and drop them in the order you want to show. Also, you can add image metadata like title and alt tag, to do this click on the pencil icon on every image.
This plugin permits you to add HTML in the image title. Also, you can add a link to any page or site in the image hyperlink field.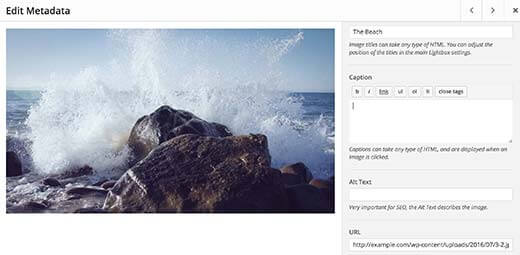 Now, you can click on the Config tab to configure your image gallery settings. You can select how you want to show your image gallery. Also, you can choose columns, gallery themes etc.
Since the base plugin has one gallery and lightbox theme. But, you can install additional themes that are available add-ons from the plugin site.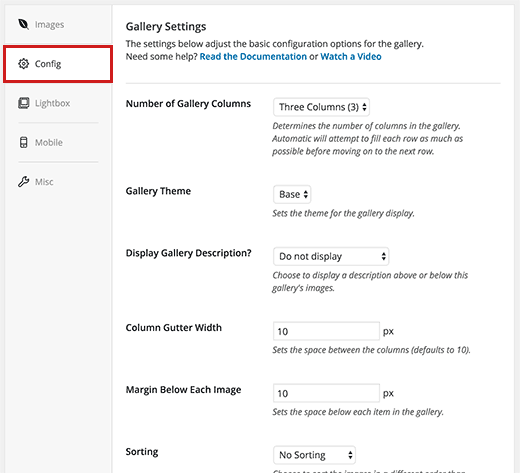 You can configure settings for the lightbox, on the lightbox tab, used to show the full photos when they are clicked. You can select title display, arrow display, hide or show lightbox gallery toolbar among other settings.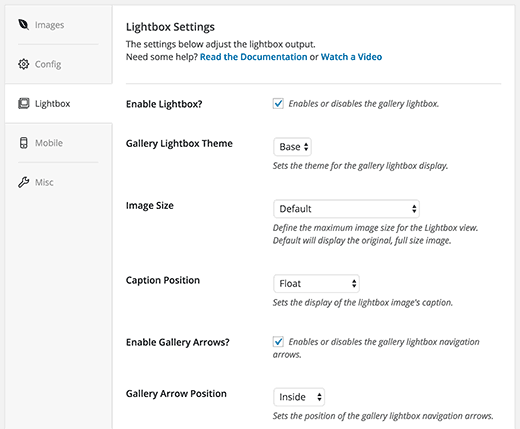 When you set the lightbox settings, scroll down to the bottom of the tab to the thumbnail section. When a user clicks on an image, these thumbnails view below the lightbox. It permits users to browse the gallery. To do this click on a thumbnail image.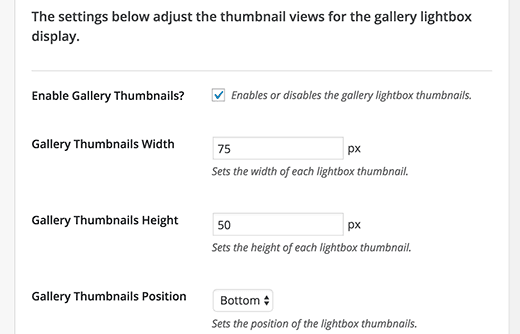 After that, click on the Publish button to make the gallery available. After publishing the gallery, you will see the shortcodes which you can insert into a post, or page to show gallery.

Adding a Gallery Directly in a Post, Page, or Custom Post Type
This allows adding galleries directly from your post edit screen. Just create a new page or post or also you can edit the existing post or page.
In this, you will see the Add Gallery button above the post editor.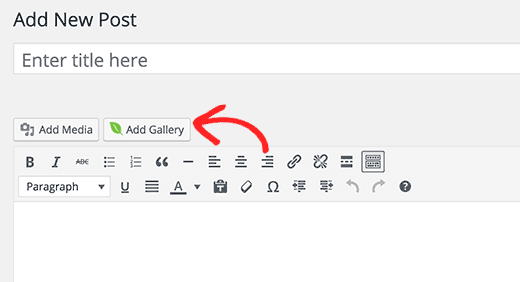 Now, you will see a popup which displaying the galleries you have created. So, choose a gallery you want to add and click on the insert button.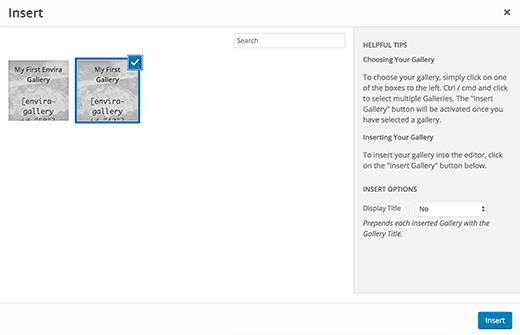 You can notice that the shortcodes of Envira Gallery will see in the post editor.
Now, you can save your post or publish it. You can visit your website to view your responsive gallery in action. Also, Envira Gallery has additional add-ons, it will depend on your licensing.
That's All! Thus, you can create your responsive image gallery in WordPress with Envira.
Conclusion
In this post, we have discussed how to create responsive galleries in WordPress with Envira. We hope this article will help you to create your gallery in WordPress.
If you have any problem, please tell us in the comment section. We are happy to help you.
We hope you liked this post. Please share it with your peers.
You can contact our WordPress support team Dial  +1 888 614 0555 (Toll-Free). Our WordPress customer service will always help you. We will happy to help you and solve your problem related to WordPress.
Read more blogs: