Best Website Builders To Build Your Own Business: Comparison
Last Updated:

Apr 1st, 2019

Posted by:

Editorial team

Category:

WordPress Knowledge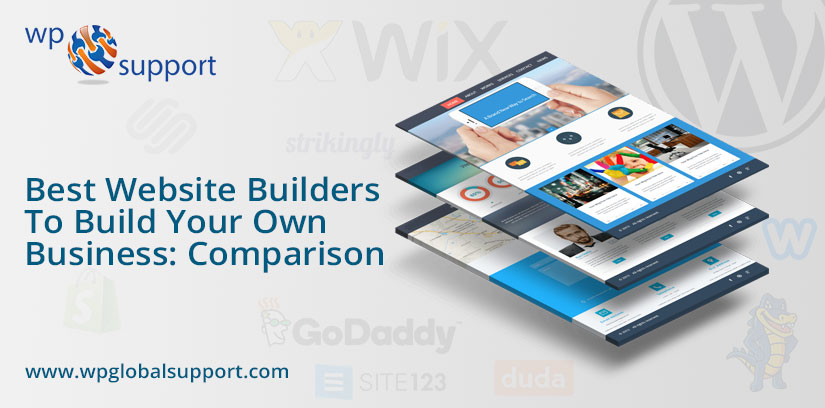 Creating a website has never been so easy, especially when you are not a coder. It's not necessary to be a code enthusiast while building a website be it for you or your organization. We have tested all the builders to bring out the best website builder for you, so you need not to invest time on that or on learning languages like HTML, CSS, and PHP.
A proper comparison between the website builder has been shown in this blog, to bring out the best you require for your website.
First of all, let's have a brief about what actually is Website builder:
What Is Website Builder?
A website builder is basically a tool or a platform, that let users built a site quickly without needing to know any coding or site designing skills. It doesn't need a lot of efforts as well as provide low-cost options to make a good-quality website.
There are two types of Website builders
Online Website Builders
Offline Website builders
1) Online Website Builders: It is a web-based service that runs on the provider's service. There is no requirement of downloading or installing the software on your computer. All that you require is a web browser and an internet connection, which makes possible for you to work from anywhere through any device. Moreover, these online website builders come with web hosting services thus there is no need of purchasing it or setting it up separately.
2) Offline Website Builders: These are the software programs that you download or install separately on your computer. You just have to build your website and save your files on your computer then upload it to a web host and your website is all set.
Since your software is running on your system so you can work on your website even while you are offline. But you will require some technical skills as well to upload our files to a web host.
Here is a list of some of the best Website Builders, go through them to get the detailed information about them:
WordPress.com
Wix
Squarespace
GoDaddy
Weebly
Gator by HostGator
Duda
Shopify
Site123
Strikingly
1&1 IONOS
Jimdo Creator
Now let's have a quick comparison between the best Website builders:
12 Best Website Builder For Small Business
1.WordPress.com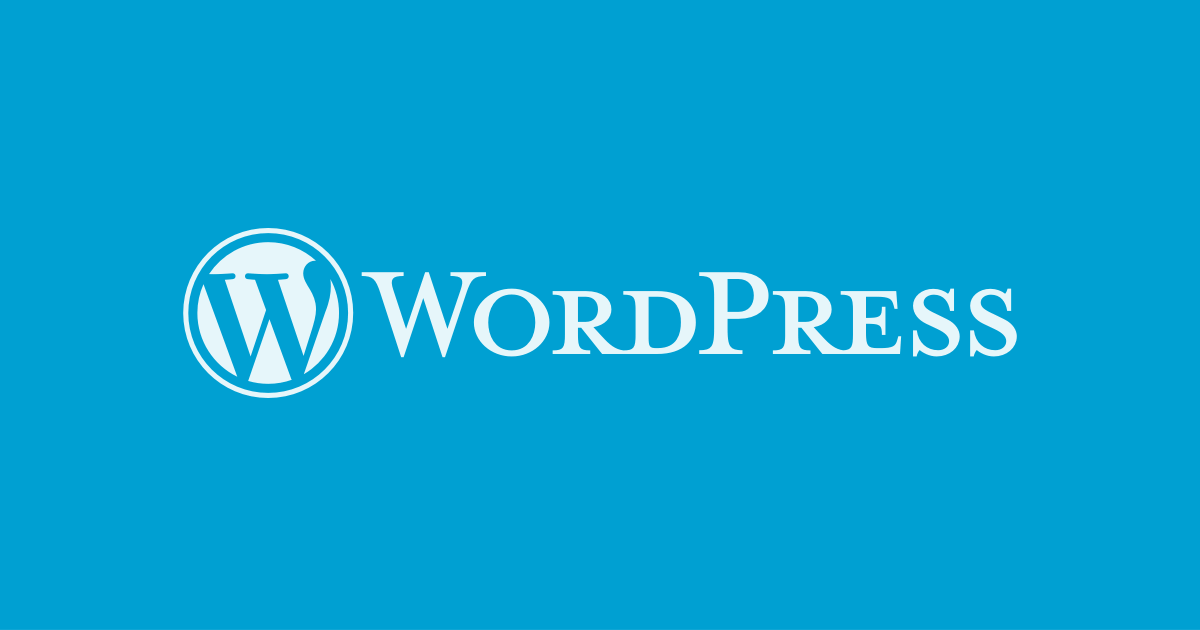 WordPress is one of ideal blogging platform offering features like social bookmarking, an RSS feed, and archives. It is a simpler form of WordPress.org which doesn't require much coding. It provides a lot of features like high-quality blogging tools on sensible prices, making it a wise choice.
WordPress is not an easy platform for the beginners since it is not just a simple drag and drops work like Wix or Weebly, you properly need to edit the layout. Customizing WordPress templates is really a tough job if you're using it for anything other than blogging. Moreover, you require to perform basic coding in order to expand your site. It is perfect for those bloggers who are a bit technically sound.
Pros:
WordPress.com is ideal for blogging, offers social bookmarking, RSS feeds and archives. You can also select details like display author bio on a single post, or wherever you want the featured image to appear.
There are thousands of pre-built WordPress themes that you can use to design your website. There are also amazing drag and drop page builders such as beaver builder and device that allow you to easily create your page layout.
It gives you access to more than 50,000 plugins. These WordPress plugins act like apps to add extra features an functionalities to your Website. WordPress can be fully translated into different languages and thus can be used to create multilingual websites.
Cons:
You have to manage your own website, which means that you have to familiarize yourself with a new system. This minor learning curve is easily removed by most users, but in the beginning, it seems a little difficult.
But this is not the easiest platform to use. Early editors or beginners can fight with layouts, which are not as simple as drag-and-drop builders like Wix and Weebly.
Something other than blogging is really hard to customize to the WordPress.com template. In addition, if you want to extend your site, you will need to do basic coding.
2. Wix

Wix a simple drag and drop work which is easy and convenient for anyone to make their website quickly. This makes it the most recommended website builder platform. It has a lot of customization tools that can make your website totally stylish and personalized.
Pros:
Wix hosts more than 100 million users around the world.
It is one of the excellent e-commerce store providing many facilities starting from simple products, booking online to online registrations and more.
Wix offers a free plan with a certain bandwidth and storage. Which you can give a try to test this drag and drop website builder and if you like it you may even keep your website and buy a domain name by upgrading to a premium plan.
It has a comprehensive support database and over-the-phone support as well.
Cons:
Wix has no built-in statistics feature. It strictly forbade using the responsive design for their site.
All the free and connect domain plans show the Wix branded ads on your website, which can only be removed by upgrading to a premium plan.
There is no live chat feature in it and using wix to built website can be a bit costly.
Its e-commerce and online stores are only available on more expensive plans, which may start from 20$ per month.
3. Squarespace
Squarespace comes up with the best quality designs for any website. It has some of the really creative, sophisticated, modern and sleek templates to make a truly stunning website. It gives a 14days free trial that lets you test Squarespace according to your requirement in a website builder.
Pros:
Squarespace has beautiful responsive designs that accommodate mobile screen as well.
It provides free SSL certificates. Have deep selling capabilities including digital downloads, providing instantaneous help and analytics tool.
You can easily drag and drop the items on the page and add contents by pointing on anywhere on your website and start typing to creating your layout easily.
It offers a great interface to manage your products, orders, coupon discounts and many more in its e-commerce plan which allows you to add an online store to your website.
Cons:
It's a bit costly as compared to other website builder platforms. It starts from 12$ per month and 18$ per month whereas its online store starts from 26$ and 40$ per month.
Squarespace doesn't let you fully customize the title of your blog or the product pages.
It allows you very limited integration with any third-party service that can result to be a hurdle in your growing business.
4. GoDaddy
It is one of the simple user-friendly and easy platforms to create some really professional looking websites. Here you just have to enter the details and GoDaddy will automatically customize your website.
Pros:
It has an integrated photo gallery having the professional images from Getty photographs to be used in your website.
It also allows you to upload your own photos and create your image gallery.
This website builder can work on smaller screens as well. Thus it allows you to use your website even on your mobile phone or tablet.
It has a clear interface with generous storage and bandwidth.
It offers a one-month free trial, giving you more time to test things before taking an annual commitment. Giving a really solid performance by offering 99.99% uptime, only going down once for two minutes.
Cons:
It doesn't hold much feature's as other website builders and not flexible as well, only offering a limited set of features with fewer design options.
Emails can get very expensive. And this time, they are integrated with Microsoft, but not with Google. So that you can go in this way, depending on which you prefer.
E-commerce plans are more expensive, starting from $ 19.99 per month, which is paid annually (which means that you are looking at $ 239.88 / year low end).
5. Weebly
Weebly is easy to use a website builder with tons of great design. It has some beautifully designed page builders that allow you to edit your website without learning any coding skills. This website builder has maintained a long-standing reputation as one of the most popular website builders on the market.
Pros:
Since Weebly is a fully hosted platform you are not required to install and manage any software. They take care to host your website and manage all the software running in the backend.
Weebly also comes with built-in support for e-commerce. This can help you easily create online stores and start selling.
Each web site comes with features for contact forms, photo galleries, sliders and much more. This helps you easily add features to your website without any requirement of a complicated setup process.
It has numerous fully editable website designs which can be done through the Weebly's live page editor.
Cons:
Due to Weebly being a fully hosted platform so you are only allowed to use the features they offer. You can not appoint a developer or designer on your own in order to add new functionality to your website.
Weebly charges a 3% transaction fee on each purchase made through your e-commerce store. In order to avoid these extra charges, you must upgrade to their business plan.
Weebly, unfortunately, came to the site for the last performance. In the past few months, I only saw an uptime of 99.64% – below 99.99% and 100% others.
6. Gator by Hostgator
Gator is new in market website builder and proves to be one of the most popular web hosting provider worldwide. It gives a perfect solution, being the all-in-one website building and hosting platform.
Pros:
It's an intuitive website builder that lets you choose from 200+ professional website design templates. There is a special customization option with each design that you can configure from the builder itself.
It gives you access to the built-in stock photo library to let you find and add beautiful photos on your website.
You can simply drag and drop commonly used items like images, video, photo gallery, text, columns, maps and contact form and can edit any item on a page simply by pointing and clicking its interface.
All payment plans include a free custom domain name for your website. The eCommerce Plan comes with an online store setup and the ability to sell your products online.
Cons:
Gator doesn't have a free plan, neither does it provide a free trial to their users.
Like other proprietary builders in the list, you can not appoint a developer to help you modify the design of your website or to add new features to your website.
7. Duda
With a structured and stylish template, it is easy to provide drag-and-drop functionality. Duda is perfect for any person who cares about the design but is not ready for total creative freedom on your site.
Pros:
There are more than 90 templates to choose from, which include many industries from business to lifestyle. You get creative control over optimization within the range of the template – you are very guided by your chosen design.
You will be able to optimize with adding additional features and even creating personalized apps and widgets.
It's easy to use a website builder with its stylish templates and unique site personalization tools and we can say Duda is second to none for multilingual website.
Cons:
There is no app store for easier integration of third-party applications.
Prices are quite high compared to the competition.
There is no third party widget store and no email newsletter integration, thus no ability to port site to another host.
8. Shopify
Shopify is one of the perfect website builder specially designed for online stores and e-commerce websites. It gives rights to more than half a million businesses with 1 million active users. Shopify's products worth over $ 40 billion have been sold on the platform of Shopify.
Pros:
There are around hundreds of apps that add specific features to your online store. These apps may be covering shipping, marketing, retention, SEO, customer support and many more things. This App Store permits Shopify to maintain a simple core, while still allowing you to add sophisticated features when you need it.
Shopify is an all-in-one fully hosted solution, that means you do not need to worry about setting up software, installing updates, or backing up. Shopify does all that for you.
It provides an integrated payment solution called Shopify Payments. You can also add a third-party payment gateway to accept payment.
Cons:
If you are just starting now, then the price of shopping may be slightly higher than some other website builders in this list.
It is quite difficult to move your website away from Shopify
9. Site123
The editor is not only available in more than 20 of them (including languages like Turkish, Arabic, Romanian), they also offer multilingual websites. The editor is relatively restrictive, like GoDaddy's GoCentral. If you just want the website to work, it can be enough even without being creative. But you have to be aware that their template system may be a little bit on the restrictive side.
Pros:
Its great customer support is the main strength of this builder. Live chat feature means that if you get caught while making or editing your website, you can easily get help. If you're starting a new one or want to set up your site quickly, then SITE123 is a safe option.
SITE123 makes it easy to create simple websites. Its live chat support and direct design mean that you can publish your website in real-time.
There is a range of hundreds of design templates to choose from. They are visually easy to navigate both.
Site123 is another website builder that provides strong uptime at 99.99%, which is slightly more than site build.
Cons:
With only two pricing plans – Free plan or premium plan of $ 10.80 per month – SITE123 is not the right option to increase your site or business. Despite its easy-to-use and comprehensive app market, SITE123 cannot compete with the facilities offered by other builders only.
What is more of the lack of quality in the tools in the proposal? SITE123 is good for creating an original site, but if you are looking for more than this, it will be very limited.
You can not change the template when your site is live, but all the templates are mobile and desktop responsive. You can edit your pages according to any format to ensure that your site looks at its best on all devices.
10. Strikingly
Striking is your focus on a page layout. This can be particularly interesting if you want to create a landing page, ask for the event registration. Their responsive designs are really striking (no punishments) and they look great on mobile devices. You can either start with their ad-sponsored free plan or upgrade to a limited ($ 8) or pro plan ($ 16 per month). Ltd. also includes a 5-product online store, while PRO extends this limit to 300 products.
Pros:
Strikingly's relationship with Wix for the best price for money. Like Wix, there is a free plan in it that you can stay as long as you want. There are some great features in this plan, which makes it easy to stay in the long term.
It offers a series of blogging features, which include RSS feeds and a comment section. This makes it a great choice for WordPress, especially for beginners.
Strikingly is a very simple builder for which you do not need a code, moreover adding elements such as text is super easy.
Changing the template is very easy. Even once your website goes live, you can switch to your template and your content will be automatically reformed to keep your pages beautiful.
Cons:
Sometimes, this simplicity actually limits the level of your creative control on your site. Striking is designed to make it easy for everyone, which means that pushing your template's range can be frustrating very quickly.
Since Strikingly is a single page web builder, it is not good for Google as Google might not favor it thus its ranking will get affected.
For adding an external code snippet you need to upgrade to Pro Plan, which is comparatively expensive (unless you actually include the full three websites).
11. 1&1 IONOS
1 & 1 IONOS has everything necessary to create a functional, standard website. It will not look like a SquareSpace site or it will not get a reward for its designs, but it will be done. 1&1 IONOS comes with all the basic features that you need, especially when it comes to small corporate businesses. It belongs to web hosting giant 1&1 and the site builder features based on Duda system.
Pros:
1 & 1 IONOS is a multilingual facility, available on both business and pro plan. It's great to widen your visitor base and create a modern website.
Each of its plans comes with a free domain name and your own branded email addresses. 24/7 support is available via phone, live chat or email.
It comes with hundreds of professionally designed templates to create a fully functional business website
All templates are mobile friendly outside the box and your website will look great on all devices.
Cons:
1 & 1 generally do not offer a free trial – you only have a money-back guarantee. They have a few sales and we found that support quality compared to other website builders is often poor.
You cannot install any third party installations as well as there are no integrations to add new features to your Website.
Website Builder and Online Store Builder are two different products. If you want to start an online store, you will need to sign up for their online store builder.
12. Jimdo Creator
Jimdo is a German website manufacturer with more than 20m websites in its name. Ease of use is also their credit. That's why he introduced Jimo Dolphin, which is a new system that prompts a website that works with his main product JimDo Creator in just 3 minutes.
Pros:
You can optimize your website (SEO) very well for search engines. Even their free plan is relatively powerful, which provides features like password protection and a small e-commerce website with 5 products.
Like many other builders in this list, Zimdo is a very simple and intuitive site builder. With a few clicks of a button and some tap on your keyboard, you can quickly run a website.
The best part of Jemo's pricing schemes is how cheap it is to remove ads from a free plan. You only need to upgrade to the most affordable Pro Plan for $ 7.50 per month. This is the lowest price to make your site ad-free.
Cons:
You may notice a lack of features while comparing it to other website builders like Wix and Weebly.
With only 17 themes and highly rigid site builder, Jimdo is probably the most limited tool in this entire list. Outside of changing colors, adding text and uploading images, Jimdo makes it difficult (even impossible) to create a unique and well-designed website.
Conclusion:
Based on the overall experience, different website turns out to be good at their own place depending upon the criteria they are being used for. We will recommend WordPress to most of the users out there because of its overall performance, flexibility, and ease of use.
It is being used by some of the world's top brands. To know more about WordPress or if you're interested to make your own website dial our WordPress support number to get immediate help, providing all the necessary details regarding WordPress.