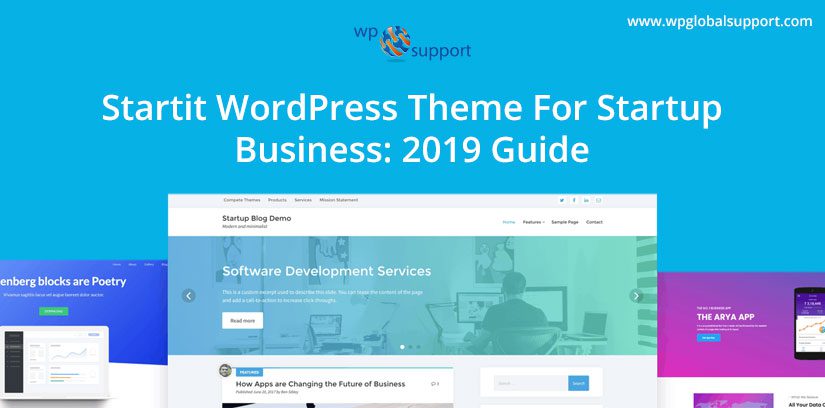 The Startit Theme is a perfect startup business theme for those who want to start their business and wants to raise their business demands online over the internet. As Startit theme from WordPress provides support for the Start-up businesses.
The name of the Theme itself gives its explanation – Start + it.
Further on, this modern and attractive WordPress business theme has been created by Select Themes. With its unique and sleek design, you can build any business website – whether it is related to corporate, real estate, banking related, portfolio and many others.
In this article, we will discuss how to use this elegant Theme and try to make your experience easier and more enjoyable with the Startit WordPress Theme.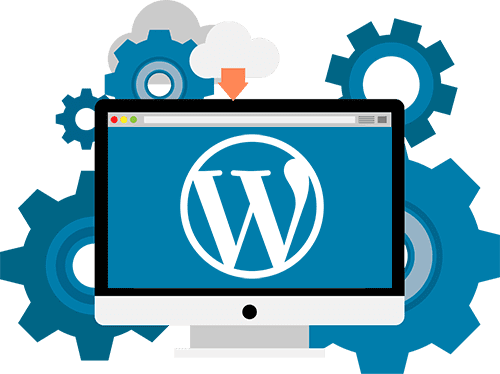 Why choose the Startit Theme?
Startit Theme is a very beneficial and perfect WordPress business Theme for a newcomer who wants to be an online entrepreneur. It offered different Customized options which help you to create a multipurpose website of your own. As Multipurpose WordPress themes help users to build different businesses with a single site as they want. Users don't need to build a different site for different business.
Reasons to choose Startit WordPress Theme
There are some of the reasons to choose the Startit Theme WordPress over the other. It can be proved as a perfect solution for creating any business website.
Current and updated product version
The Startit WordPress Theme is a modern and advanced version among all the business themes in the market. This fresh version of the business theme contains all the necessary elements which are very essential for creating a business website.
Affordable price
The price of this business Theme is very affordable so that everybody can afford to buy it for making a business website that can prove to be the best deal in the successful business for your online product.
Most trusted WordPress business Theme
The Theme has been one of the most trusted Startup business Themes that are already used by thousands of people across the world and is still counting the numbers.
Easy downloads are available
The Startit WordPress business theme can easily be downloaded with a single click option as it lets the user import its demo content feature in one single click.
Provides WordPress help
If you have any queries and problems related to your WordPress website then it will also help you to provide WordPress help to solve all your problems.
Easy documentation
It provides easy documentation support for all the users, especially for beginners who are using this theme so that they can't face any problems during the installation or configurations.
Other featured reasons
Effective design: The design of this WordPress theme is very simple and effective.
Highly secure theme: All the data and files saved on this theme are highly secure so there is no need to worry about the piracy issue.
Featured WPBakery page builder: You can give a beautiful look to your website by using the WPBakery page builder.
Multiple header layouts are available: It offers multiple header layout options, which will help you create unique header styles of your choice.
Free layer slider: Enables you to create a powerful slide presentation with the Layer slider.
Drag and drop feature is available: You can easily use drag & drop feature to your website using WPBakery Page Builder.
One-click demo Importer: The theme can be imported within a single click. You can also see Startit theme's Main Demo.
Easy to customize: It is very easy to customize your homepage, sliders, blogs, and portfolio by using this theme.
Fully responsive: The theme is fully compatible with all devices.
Translation ready theme: You can easily create a WordPress multilanguage website.
Outstanding support: 24/7 customer support is available.
Retina ready theme: It looks stunning on all devices.
Highly SEO optimized: It helps in ranking your site in SERP.
Easy documentation: Easy Startit WordPress theme documentation is available.
24/7 customer support available: If you have any doubts regarding the Startit theme then you can easily get help from the support forum.
Installation & Updation
The first basic step you will have to do is to download the Startit installation file. After that, you are able to install the theme. However, its installation can be done in two ways i.e.
1. WordPress upload
It is considered as one of the simplest and easy installation methods. You can install the Startit theme by following the given possible steps:
Now navigate your cursor towards the "Appearance section>>Themes option>>Add New>>Upload Theme".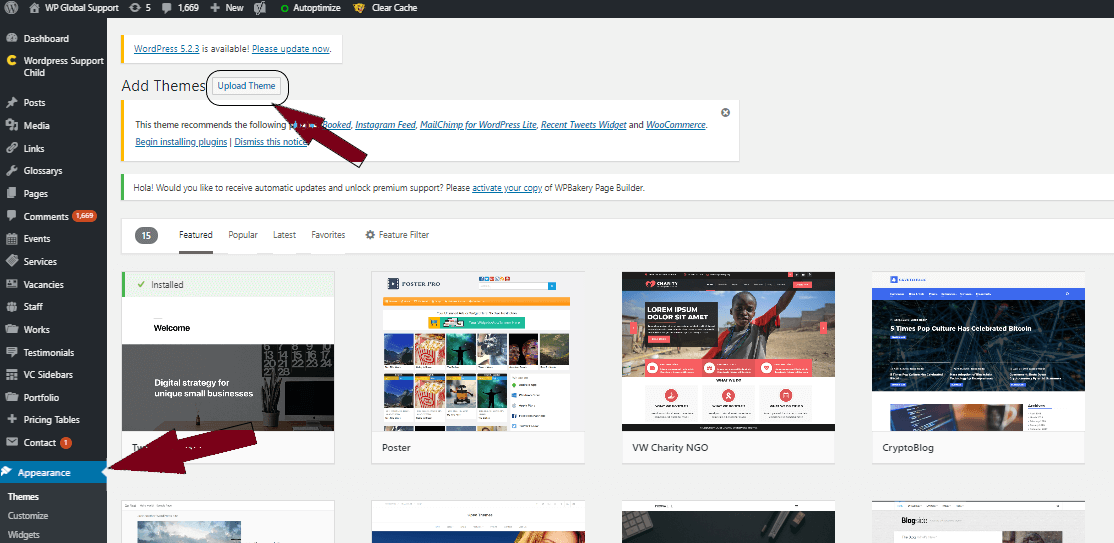 Click on the "Choose File" button and select a startit.zip file from your computer.
Thereafter press the "Install Now" button.
2. FTP Upload
You can also install Startit theme via FTP, for installing the Startit theme by using FTP you will have to follow the given steps. Where File Transfer Protocol used to transfer files from one local computer to a remote website, such as a WordPress blog.
It is also used to download files from your WordPress website to your computer or to change files and directories permissions on a remote website.
The first basic step you will have to take is to extract the startit.zip file. After extracting the zip file you can see a folder name Startit.
Login into the hosting server where your WordPress website is being hosted.
Using an FTP client, go to the /wp-content/themes/ directory under your WordPress website's root directory.
Now upload the extracted Startit folder to the themes directly to the remote server.
Now your installation process will start and once it gets completed you are able to use this theme for your website. After installation, you will see a popup notification on the top of your screen. Where a Popup window is a child window that requires users to interact with it before they can return to operating the parent application.
Which basically asked you to install some plugins for the themes. You will have to install those WordPress plugins so that the theme can work properly and proved to be beneficial for you.
Steps to update Startit Theme
First of all download the latest Startit theme.zip file.
Extract the Startit file from the startit.zip folder.
Locate the Startit folder.
Replace the content of the Startit folder to the /wp-content/themes/Startit folder of your website.
Benefits of using Startit WordPress theme
Startit is a flexible WordPress theme perfect for creating websites for business entrepreneurs and startups. Further on, by using this WordPress theme you can create a unique and responsive WordPress site for your business.
Where a WordPress theme is a group of stylesheets and templates that are used to describe the appearance and display of a WordPress site. A WordPress theme changes the layout & design of your site.
Detailed Benefits of Startit theme
Different homepage design options
Offered 21 different homepage options for creating a stunning website for the startups which will help to attract more and more people towards your Website.
Simple and unique design
The design of Startit theme is also very simple, unique and quite attractive which helps to create a Website that can look just awesome with its effortless design and can match your specifications.
Cutting edge design
You can create a perfect website for your startup business with the help of Startit theme that can make your blog just a distinct one from the other themed designed Websites.
No coding required
You can easily create a multipurpose website with the help of this theme. You don't need to be an expert in programming or it is not compulsory to learn to program. Because with this you don't need coding knowledge.
Pixel-Perfect homepage designs
The designs are pixel-perfect and attractive to make your website looks more enthusiastic and fun. The theme's each and every element is just taken into consideration for World-Class blog creation.
Easy to use templates
With this multipurpose business WordPress theme, you can come up with easy to use smart templates that can be utilized by anyone who wants to start publishing posts for his/her business. The articles posted by the admin of a WordPress site are called posts. These are also called blogs. Posts are arranged in reverse sequential order in WordPress.
Easy and attractive sliders and animations
You can add different animation and sliders to make your website more attractive and what more, they can provide the menu with a lot of full-screen overlay animations.
Best choice for business entrepreneurs
The Startit Theme is one of the best choices for newcomers and business entrepreneurs who just want to lay down the stepping stone in online business and marketing.
Different payment options
With the Startit theme, you can opt for different payment options like Digiseller, Unitpay, Robokassa, and Payeer. All these payment options required a PCI DSS certificate.
Compatible with WooCommerce
Startit Theme is integrated with the WooCommerce platform So that you can easily create an online store of your own and start selling the products online effortlessly.
Globally business adaptable
By using the Startit WordPress Business Theme, you can easily raise your business demands online over the world hence make your own brand that can be compatible with the latest trends across the globe.
Automatic updates available
The Startit WordPress theme support automatic update feature, so you can easily get a notification whenever any new updates are available, making your theme clear and stay updated.
Pricing
The regular pricing of Startit WordPress themes is $69/year with 6-months support. But it also provides 1-year extended support at $21.38. With this theme, you can get the theme hosting offers as well.
Revenue
As we have already mentioned that each sale of the Startit theme costs about $69. Till 10/09/2019 ThemeForest has done 9652 sales of this WordPress theme. So the total revenue earned by this theme is ($69 ✖ 9,652) = $665,988.
3rd party integration of Startit WordPress theme
However, you can easily add a newsletter sending service with the Startit theme WordPress. All you have to do is download an additional plugin called Forms: 3rd-Party Integration.
After installing the plugin, just activate it. After that, to offer the newsletter services to the customer you will have to follow the given procedure;
Open the 'admin panel' of your website.
Navigate your cursor to the Contact>>3rd-Party services.
In Summary
We have already discussed the main features of the Startit WordPress theme. We all know that it is a multipurpose theme that fits for creating any business-related website.
The main motto of this theme is to ensure customer support and to give them satisfactory results without any difficulty. The theme will help you to create a beautiful and stunning presentation so that more and more customers can attract to your website. You can also say that "Startit can lead your startup business to a whole new height".
We hope that this article is worth reading for you. If you have any queries and suggestions related to this theme then you can use the comment box mentioned below. To get WordPress help, feel free to call us at our toll-free number +1-855-945-3219.