Top 4 Tools for Image resizing- [Explained]
Last Updated:

Jun 29th, 2018

Posted by:

Editor

Category:

Tutorial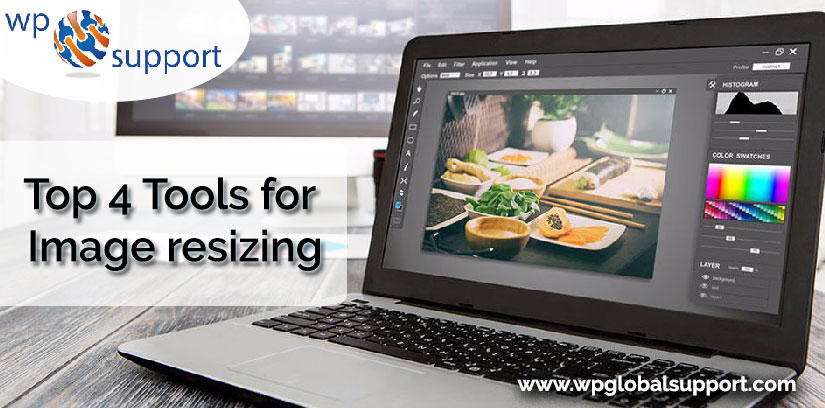 A good content but poor picture quality of images gives a bad impact of your website. In this article, we will discuss top 4 tools for image resizing. It's a difficult task to perfectly resize an image without losing its picture quality but with the tools, it becomes easy and interesting.
Why image lose its quality on changing image size?
An image is mapped as a grid of pixels commonly known as bitmap format. Each pixel is assigned a tonal value. When you change the size of the image you are actually changing the megapixel count( total number of pixels in the image) due to which your image lose its quality.
When you resize an image you either make each pixel smaller or larger, once each pixel gets too large then it is visible to naked eyes and the picture looks pixelated and blurry.
Solution
To overcome the image quality issue we must need to compensate for each enlarged pixel. This method is known as Fractal interpolation or resampling. This technique gives a quality result when an image is enlarged.
Top 4 Tools for Image resizing
1. Photoshop
Photoshop is one of the popular and mostly used image editing tools. This tool is not free and if you are a beginner you can start with Adobe Photoshop element it cost less than 100$ and you don't need any subscription.
How to use Adobe Photoshop element image editing tool?
The first step is to open an image with Adobe Photoshop element. Click on 'image' showing in top menu then click 'resize image'.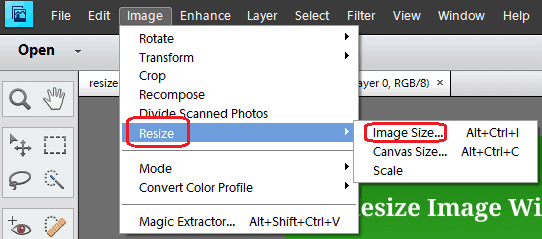 Here you get the option to change dimension with different parameters. Like, if you want to change resolution select percent option and change width and height as required.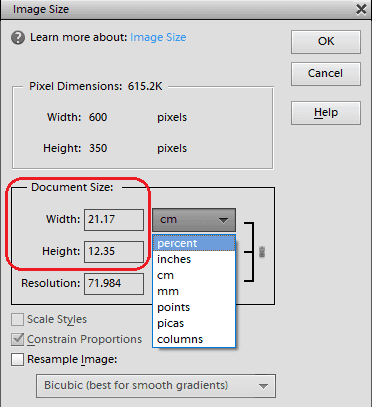 If you want to reduce the size of an image then increase the pixel size in resolution and to enlarged the size of image reduce the pixel size.
'Resample' image option is to compress the image.
That's all, Your resized image will look much better than the previous one.
2. GIMP
GIMP is one of the best and free tool you can use in everything regarding the image.
Here is How to use GIMP to resize an image:
Drag an image in the main working window of GIMP.
Click on the image showing in the main menu and then click on 'scale image'
To change resolution select preferred output resolution and change the parameter as your requirement.
For the quality of image select  Quality > Interpolation and then select Sinc (Lanczos3).
To resize image click on the scale.
Select the preferred output resolution.
Under the Quality > Interpolation, select Sinc (Lanczos3).
Click on Scale to resize the image.
That's all to get a quality resized image in GIMP
3. IrfanView
IrfanView is only available for Window based operating systems. It's a compact photo editing program and provides a smarter way to resize the image.
Here is how to use Irfanview:
Open image with IrfanView
Click on the image in the main menu and select resize/resample option. Here you can change the dimension and resolution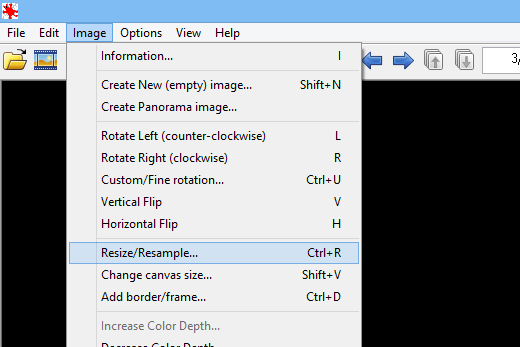 Click to check on Apply sharpen after Resample.
Below the  Size method, select Resample and, select Lanczos (slower).
Click ok and then save the resized photo.
That's all in IrfanView to reach a quality resized image.
4. MS Paint
This commonly known as Microsoft paint tool because of its simplicity it is one of the most used application.
Here is how to use MS paint?
Open an image in MS Paint.
Select on Resize which is at top of the window.
A Resize and Skew Window will be opened. Click on pixels.
Change the pixel size in horizontal and it will automatically change in the vertical box.
Ensure that maintain aspect ratio is checked. Click OK and save the image.
That's all in MS Paint. You will explore more in MS paint when you work on it.
Conclusion
For an impressive first impression of your Website picture contributes a lot and losing the quality of picture while resizing is a huddle and using the tools mentioned in above article will help you overcome this problem.
We hope this article helped you in resizing images without losing its quality. For any kind of query regarding the tools, you can share with us in the comment box.
You can contact to our WordPress Support team if you need any help related to WordPress, dial + 1 844 897 0441(Toll-Free). We will be pleased to help and support you in case of any issues related to WordPress.