Easy Ways to Display Different Sidebars in WordPress
Last Updated:

Oct 18th, 2018

Posted by:

admin

Category:

WordPress Support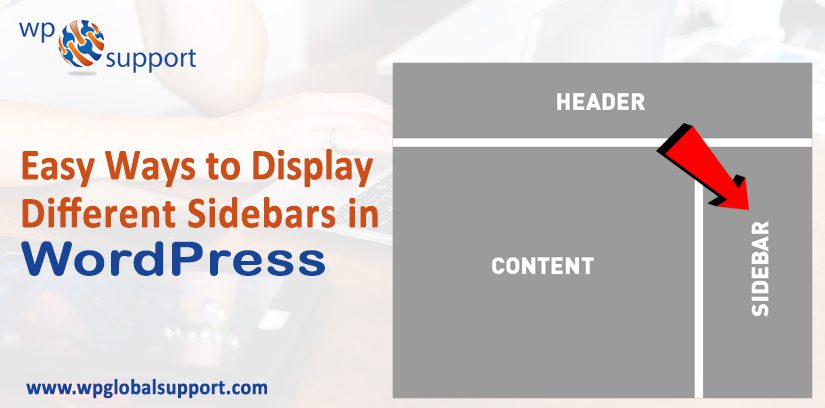 Are you willing to know the Easy Ways to Display Different Sidebars in WordPress? However, WordPress themes display the same sidebars in the fixed locations. Regardless of which post or page, you are working on.
Thus, we arrive at a question what sidebar is? In a graphical user interface the narrow vertical area that is located alongside the main display area. Typically containing related information or navigation options on your working window.
"Windows Explorer sidebar is a great place to house shortcuts to your favourite folders and other tools"'
So, This is what we are elaborating here! Keep reading…
When Will You Need a Different Sidebar?
Somehow, I bet that you have more than one type of content on your website. Thus, why is your sidebar the same on every page and post?
Well, enabling different sidebars for pages and posts allows you to offer your readers a browsing experience than others. That becomes much more specific to their needs after enabling the sidebars.
Overall, that was my thought when I needed a different sidebar in WordPress.
Displaying Different Sidebars in WordPress
Install and activate the custom Sidebar Plugin on your PC. However, for more information have a look at our step-by-step blog on how to install a WordPress Plugin.
After activation, you wish to follow the path as Appearance >> Theme >> Sidebars page to develop or create a custom sidebar.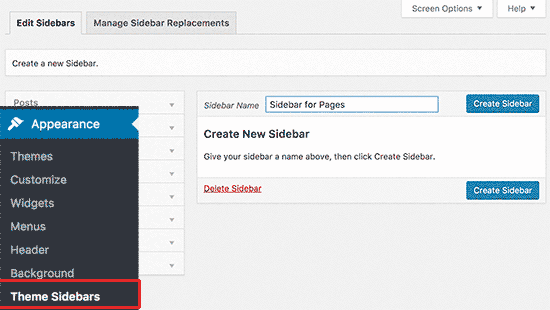 Here, the thing you need to provide is a name for your custom sidebar. And after that press on the create sidebar icon box.
Thus, the plugin will develop/create a sidebar for you. And after creation, you will be able to choose the sidebar properties.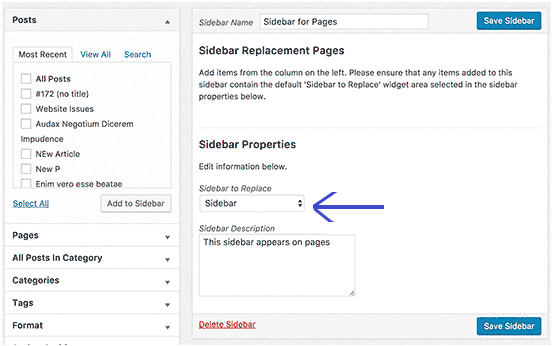 Now you wish to choose which sidebar theme will be replaced by your custom sidebar. And after, that you have to provide a proper description for that.
Performing the very task now you wish to choose where you want your custom sidebar to replace the sidebar theme. After that, you will see your pages, posts, categories, and tags listed in the left column of your working window screen.
Press onto the "Add to sidebar" after selecting the area where you want the custom sidebar to be displayed.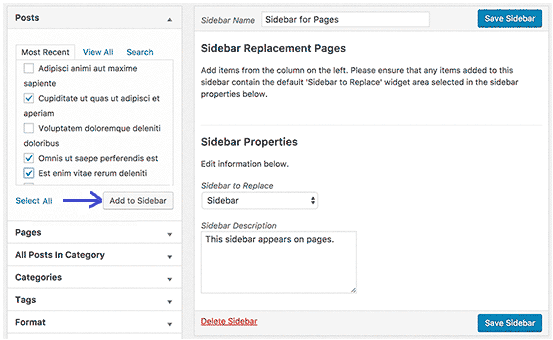 All your selected items are illustrated in your working window under the custom sidebar settings. Do not ever forget to press save sidebar icon situated in the right corner downside of your working page.
However, this allows you to create or develop as much as you like. And you can assign each sidebar to different pages on your WordPress Website.
Add Widgets to Your Custom Sidebars
Now, it's time to add widgets to your custom sidebars. Follow the very path to add widgets to your sidebars as Appearance >> Widgets page.
Here, you will find your newly created or developed sidebar among your theme's on default sidebars.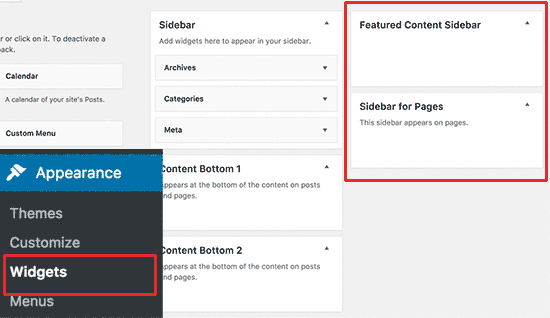 Move along with this and you will be able to add the widgets. However, the plugin will represent the sidebars based on your website settings.
Further, you can visit your selected pages to see the things in action or working mode.
Summary
Here, in this blog, we have discussed Easy Way to Display Different Sidebars in WordPress.
Often, we included when will you need a different sidebar. After that, we illustrated the process of the very job. and further the process to add widgets to your custom sidebars.
They do add value to any blog post. And, this leads to the end of the blog.
If you found the blog useful, do not forget to use the comment section provided below. Also, share the blog with your peers. You are on your way to getting more exposure.
If you want fast professional service for WordPress Migration then talk to our Experts as they will help you promptly. Our Toll-Free number + 1 888 614 0555 is available for you 24/7.
Attain More Blogs: