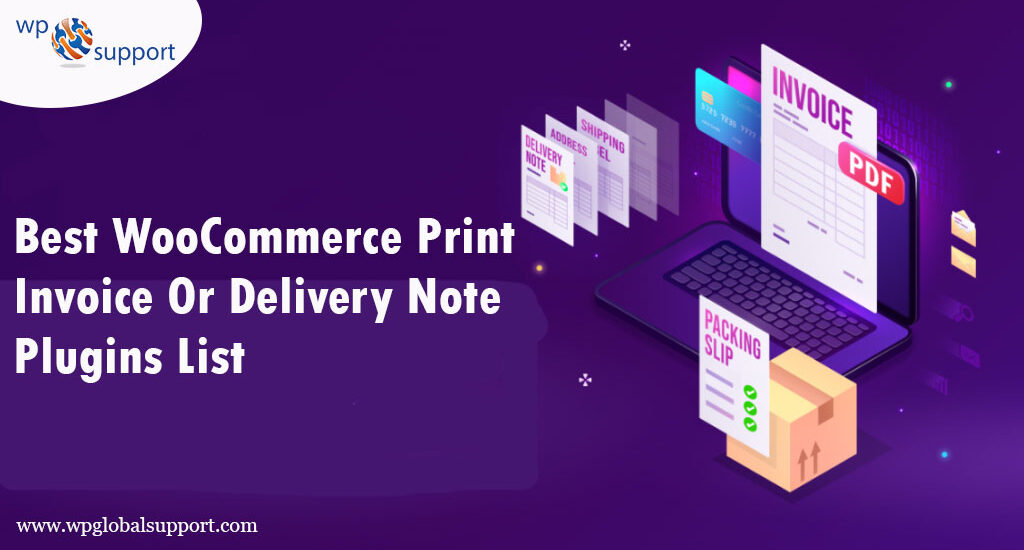 WooCommerce print invoice plugins play a major role for every ecommerce store. An Invoice is an important medium of maintaining the order between a store owner and his/her customer. A Printed Invoice or receipt of the bill is a documentary proof of any transaction done on online or offline stores. A printed invoice enhances the genuine flow of transactional records of an online store. As for every product purchased a purchase invoice is generated to give the confirmation of the purchase as a reference to the customer so that the product data can be tracked.
It's very needy to have software that can automatically print bills of all sale and purchases for an online store otherwise it could be a tedious and tiresome task to maintain all of the purchase data.
According to Barn2media, there is 42% of online stores that are actually embedded with WooCommerce setups. The reason is simple, it is easy to set up and maintain a Woocommerce store. Where WooCommerce is a free WordPress plugin that adds e-commerce functionality to your WordPress website so you can have an online store. It also provides plugins that allow printing invoices.
WooCommerce is a plugin that integrates easily with your existing WordPress site, turning your site into a fully functional WordPress e-commerce website. With over 27,000,000 downloads, and millions of active installations, it's definitely the driving force behind numerous e-commerce sites.
Here in this post, we provide the best WooCommerce Plugins to Print Invoice to handle your online store's transaction maintenance woes and generate a handy printed invoice receipt/delivery note automatically so that you can share it with your customers in a quick time.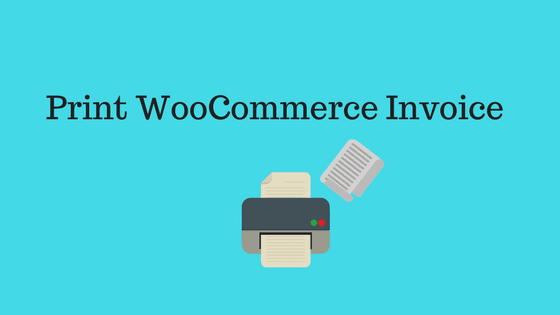 List of WooCommerce Print Invoice
WooCommerce Print Invoice & Delivery Note

As the name reflect the plugin used to print out invoices and delivery notes. WooCommerce Print Invoice & Delivery Note plugin is designed by Tyche software.
The plugin add-ons a new panel on the order page and give access to print invoice or delivery note. Registered customer can print their bill copy by a single click on the print invoice button display on the order screen.
Features
With this plugin, you can print bulk invoices and delivery notes at a time.
Customers can print their invoices from the "My Account" page.
Buyers get invoice print link in their confirmation email.
It allows complete customization of the invoice and delivery note template.
The plugin supports the sequel order number and WooCommerce refund system.
Setup
Firstly, you have to download the WooCommerce Print Invoice plugin and then install it on your WordPress website. Activate the plugin and access the Settings page to optimize the content that you want to show on the document.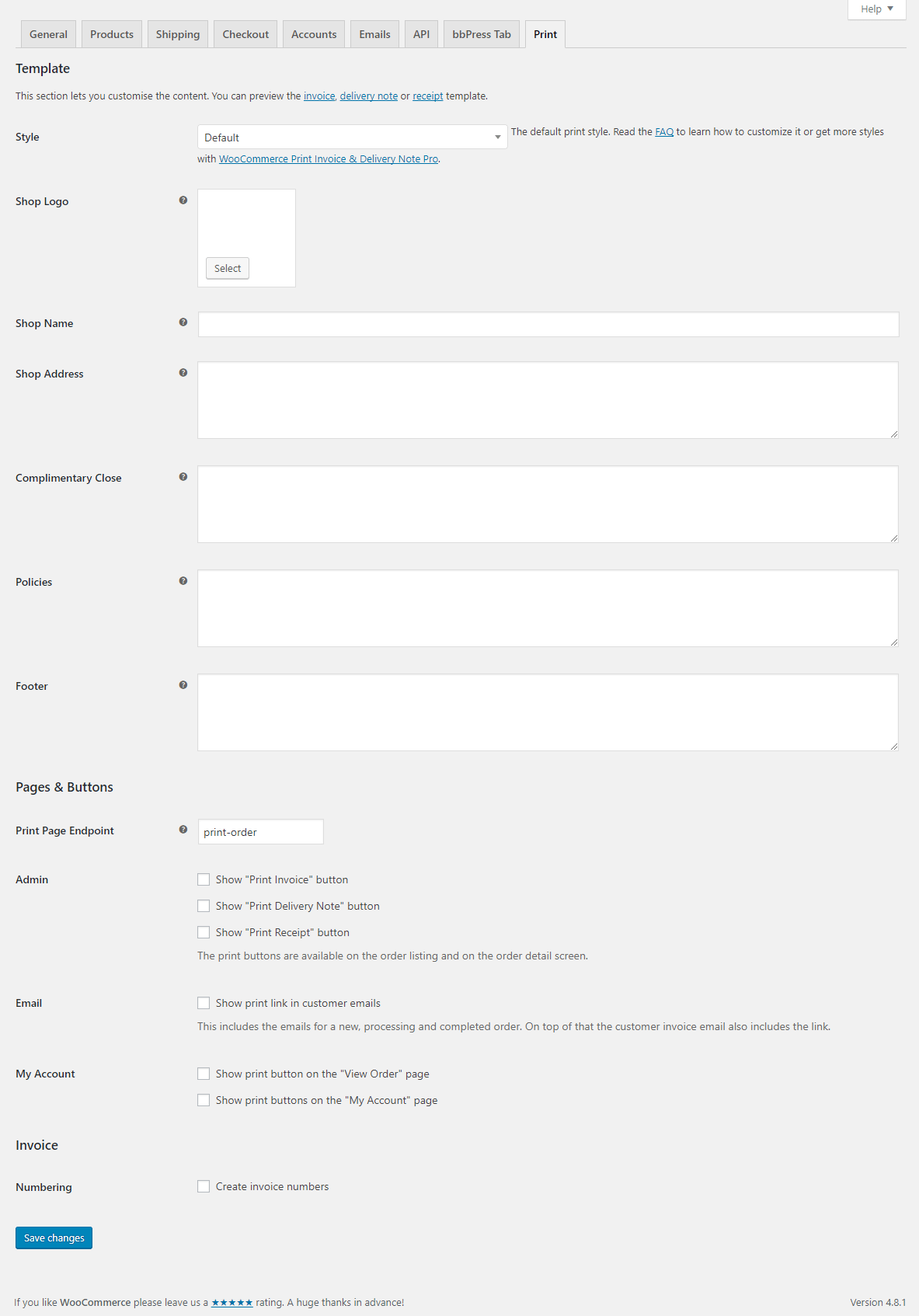 You can choose the required field and the plugin that is ready to print invoices, receipt, and delivery notes.
The plugin helps you ahead through offering buttons to every document on the individual order edit pages and order page.

Therefore, from WooCommerce Print Invoice once an order is completed. Then you can simply click the button to print the relevant documents. For example, see the picture as shown below: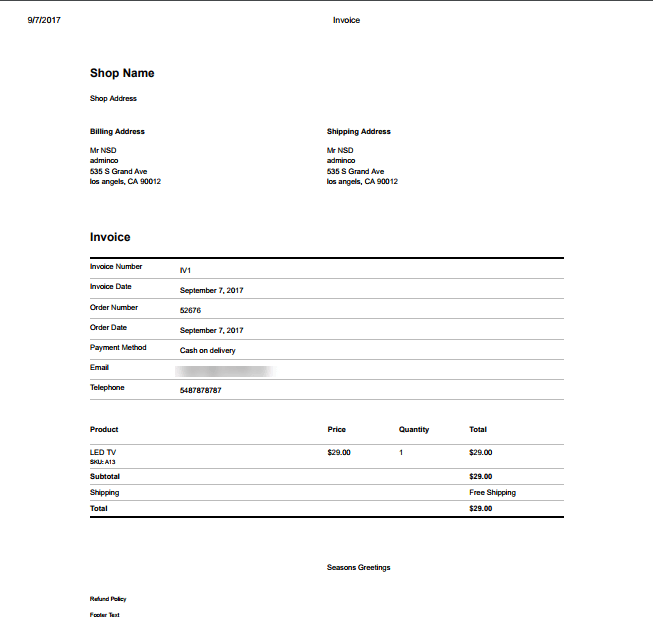 WooCommerce PDF Invoices & Packing Slips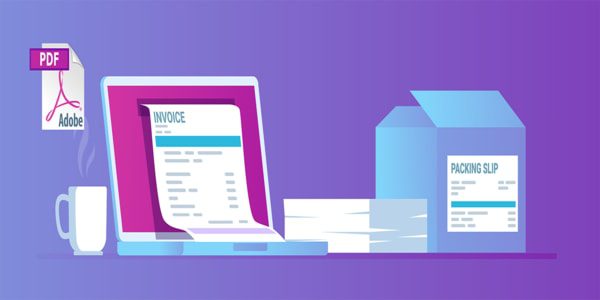 WooCommerce PDF Invoices & Packing Slips is designed by Bas Elbers. The plugin gives relief to both customers and the store owners as it automatically generates PDFs of both invoices and packing slip. Moreover, it sends it to the customer's Dropbox, Google Drive, OneDrive or Egnyte.
Features
Through this plugin, you can manually create or delete invoices.
You can attach PDF invoices to multiple WooCommerce email types.
Creates a dynamic connection with Google Drive, EGnyte, Dropbox or OneDrive.
So many choices and highly customizable PDF invoices templates
Generates sequential invoices to avoid confusion.
Allow customizing invoices and date format.
Advance table for refunds, discounts, different items tax rates, etc..
The advantage of downloading an invoice from my account page. It also marks the paid invoices.
The plugin is easy to install and activate. Let's go through the plugin setup.
Setup
As when WooCommerce Print Invoice once you install and activated the plugin the main part remain is settings. Star with the general setting. Starting with General settings, here you can select invoice template, paper size, and many other features.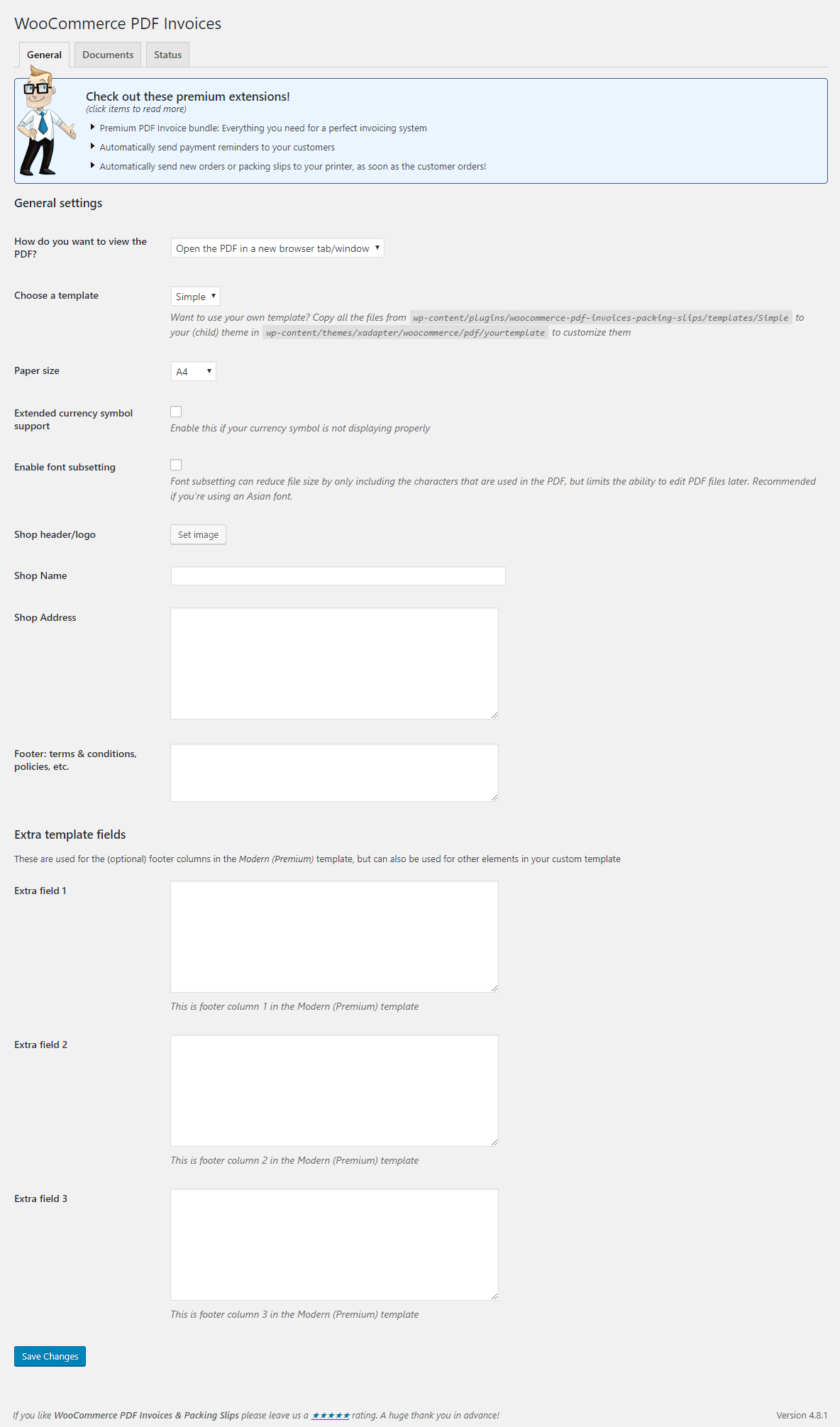 Also, there is a page to customize specific documents in WooCommerce Print Invoice. For instance, the picture shown below has the settings page for the invoice: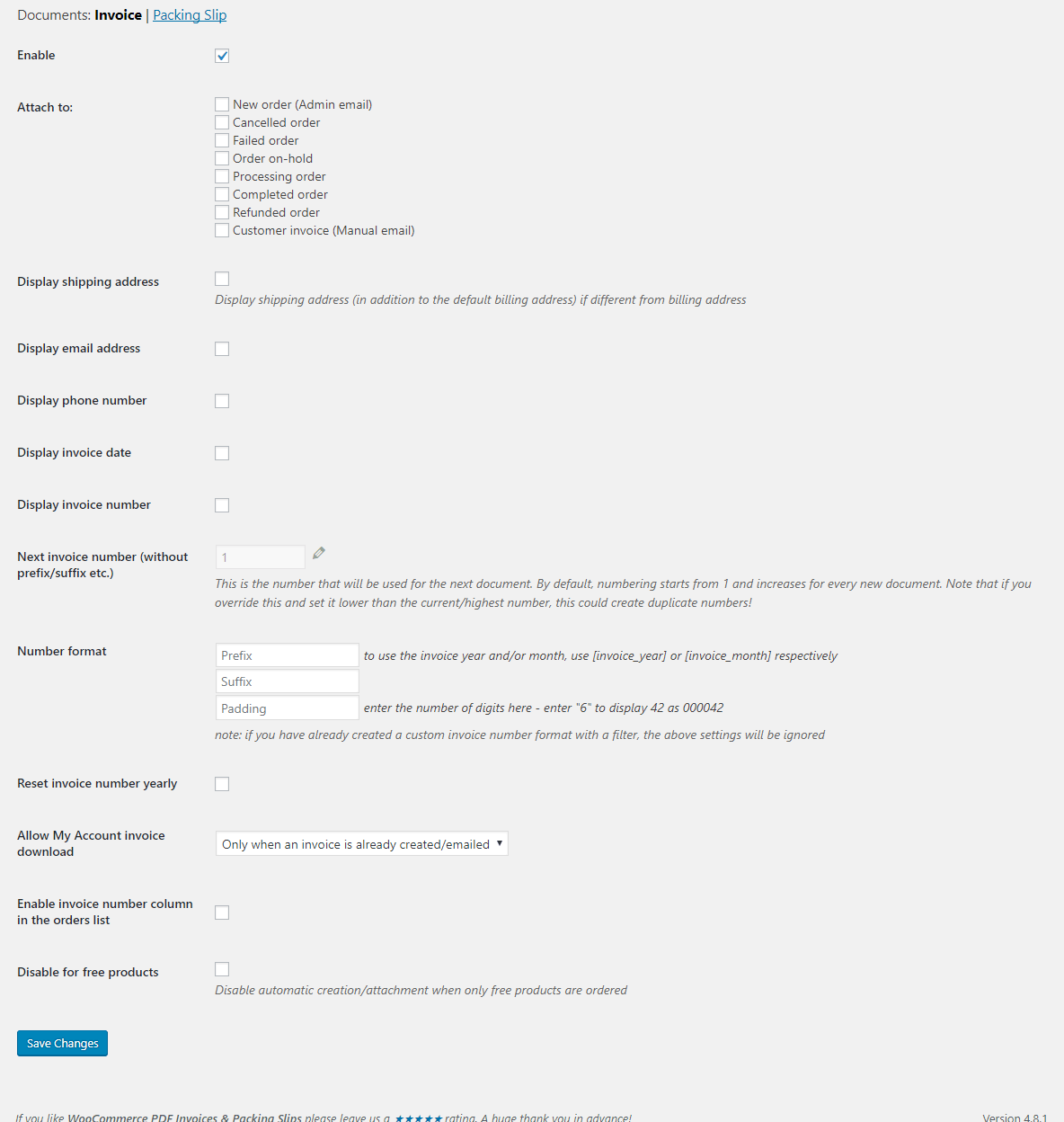 As seen in the previous case, the button to print the invoice and the packing slip order is available on the admin page as well as the individual order details page.

A sample invoice created with this plugin will look like the following picture below: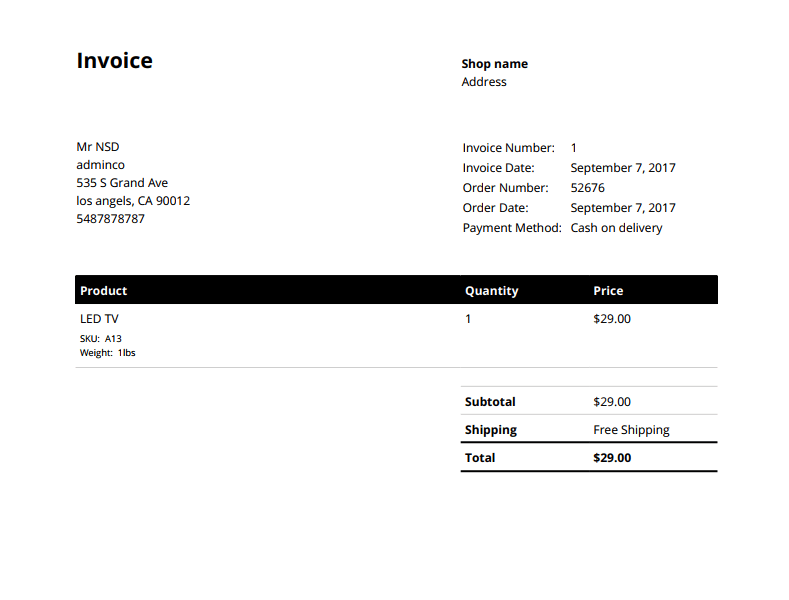 WooCommerce PDF Invoices, Packing Slips, Delivery Notes & Shipping Labels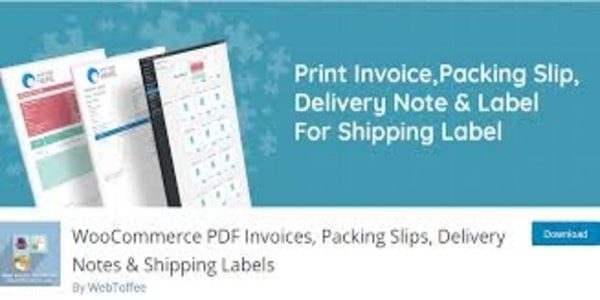 This WooCommerce PDF Invoices, Packing Slips, Delivery Notes & Shipping Labels plugin is developed by XAdapter. The plugin can eliminate more of your manual work. And it also gives a 30-days money-back guarantee if you are not satisfied with the service.
Features
The plugin enables to print an invoice, packing slips, delivery notes, dispatch label, shipping label, address label.
Auto-Generated emails to send PDF invoices.
Customization of invoice templates.
Compatible with WPML.
Setup
Install and activate the plugin and configure the basic information on the General Settings page. Here you can select content to show on the Shipping Label and the Packing List.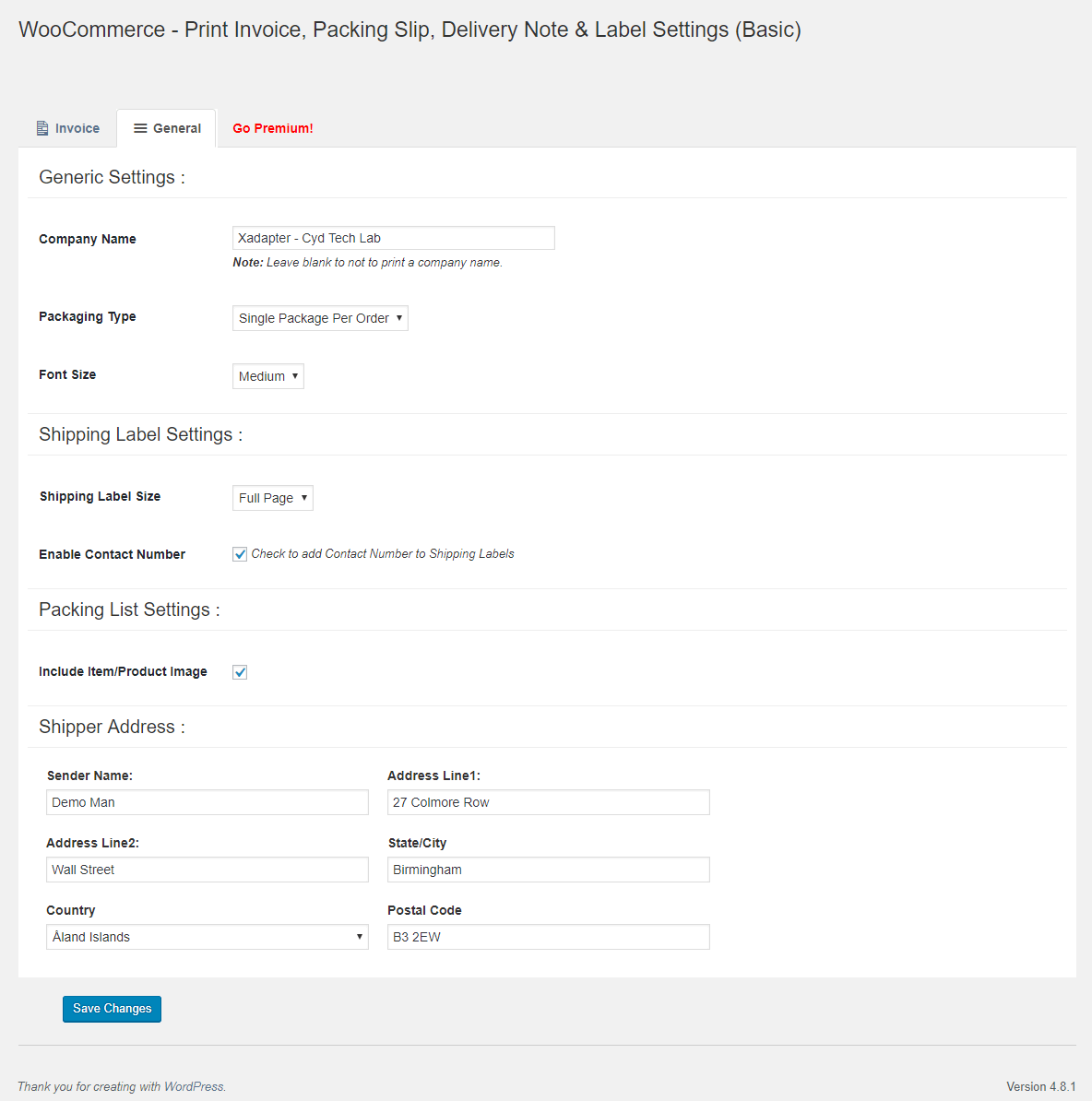 Interestingly, the plugin provides three invoice templates to choose only in the original version. If you choose the premium version, you can customize the base template as per your specific requirements.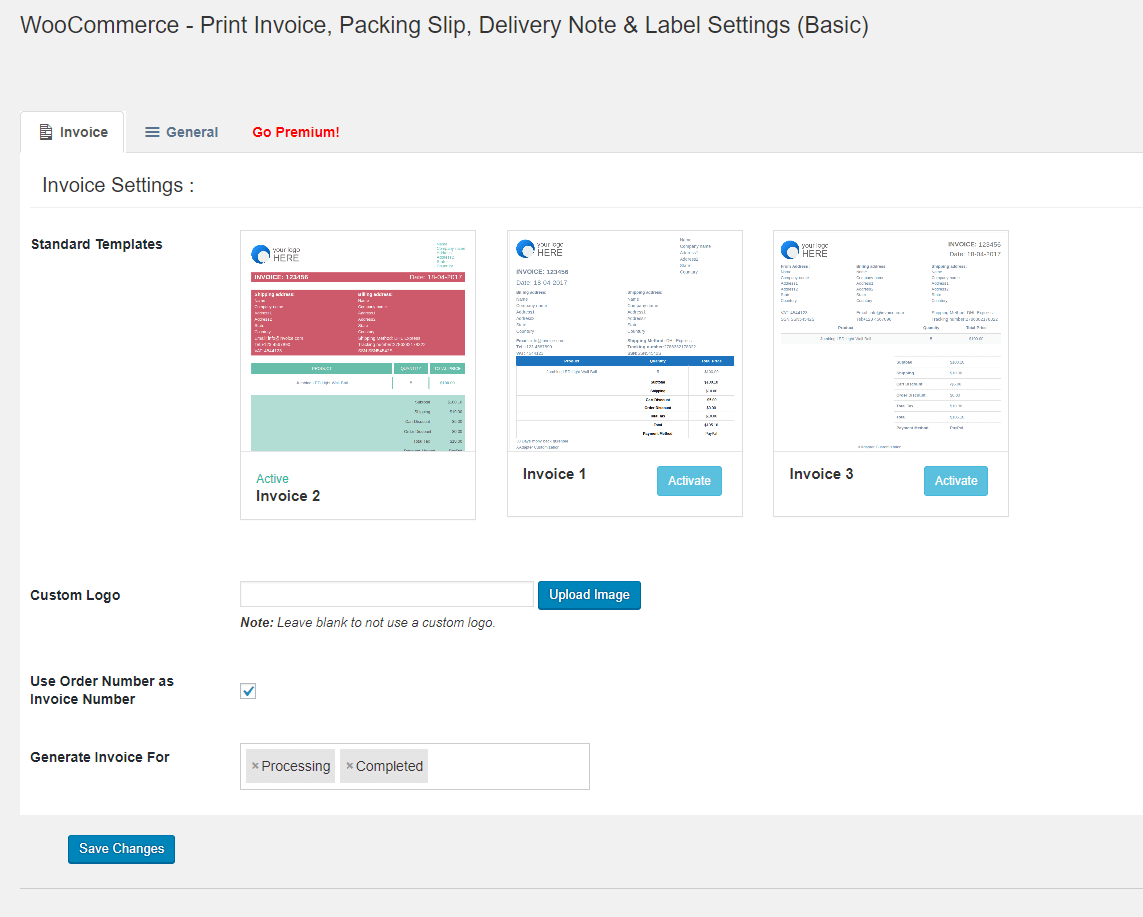 Like the other two cases, this plugin also offers print and download buttons in the order admin and personal order details pages.

A sample Invoice of this plugin would look like the picture as shown below: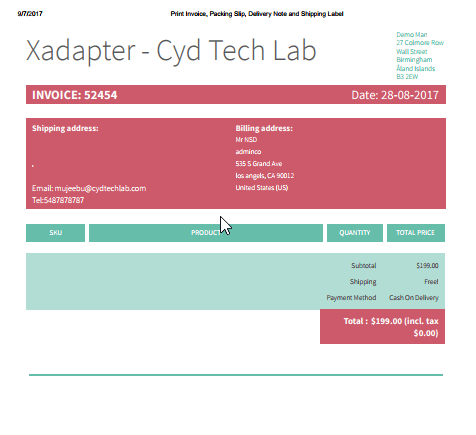 Yith PDF Invoice & Shipping List

Yith PDF invoice and shipping list plugin is a Woocommerce PDF invoice plugin that helps you to create a PDF invoice and shipping list in a very simple way.
It is specially created to help you automatically generate a PDF invoice for your orders using custom number format and also send it as the email attachment to your customers. This plugin contains customize options that have invoices automatically generated. When you create an invoice, you can save as a copy in your Dropbox account. explore more about YITH WooCommerce PDF Invoice and Shipping List.
Features
Generate PDF invoices and shipping list documents.
Customizable invoice number format.
Autoincrement invoice number.
Automatically or manually generated invoice documents.
Generate invoices automatically depending on order status.
Add PDF invoice as an attachment to the email sent to a customer.
Customizable invoice template.
Customizable shipping list template.
Download invoices from customers' order page.
Setup
Download the "Yith PDF Invoice plugin". Install and activate the plugin. Go to the login page on Yith PDF invoice and shipping list.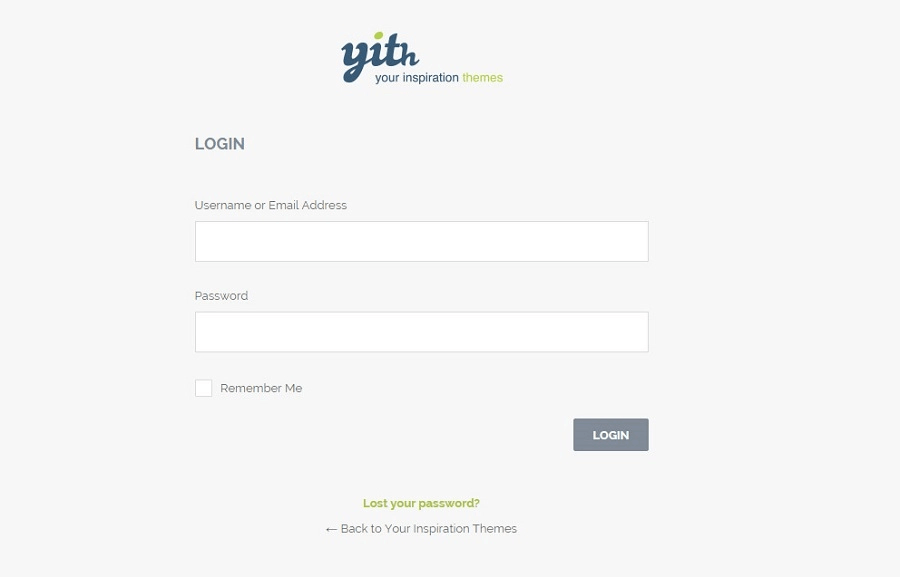 Click on the download button, you can find in the related order which you have made.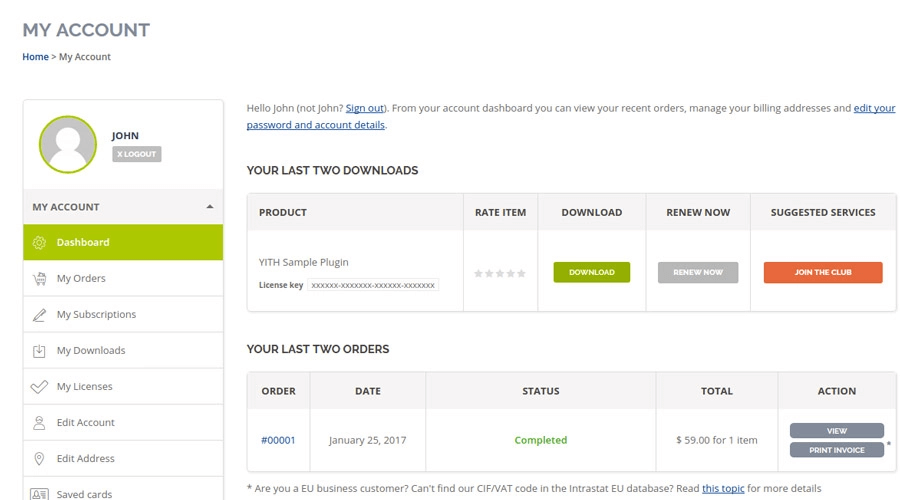 If you want to generate an invoice automatically than you can go to the plugin setting dashboard. Invoice has been generated, it will be attached to any email sent to the user.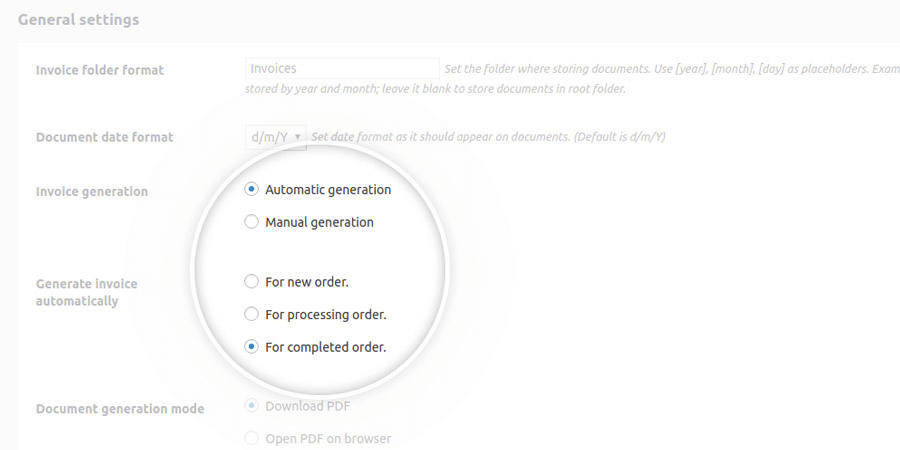 A sample invoice Click on the download button, you can find in the related order which you have made.
Sprout Invoices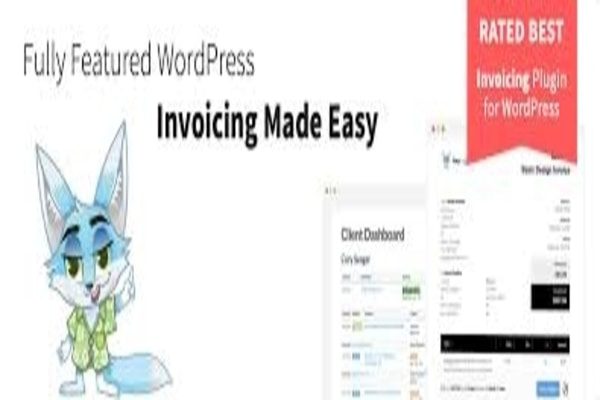 Sprout invoice is a premium WordPress invoicing plugin. It is a well-designed plugin that improves your business brand. This plugin allows you to create and send invoices, payment from PayPal, stripe and more. Sprout Invoices is meant to remove the hoops and hurdles required in a typical workflow of accepting estimate requests, creating an estimate/quote, and getting paid.
Sprout Invoice is built on the bold premise that a WordPress site can be more than just the marketing face of a business. It can also power the daily tasks of estimating work, billing clients, and charting progress. It is a great product that will fill a very real need for freelancers and small businesses.
Features
The plugin is quite flexible as it allows us to customize the template with a different theme.
You can create as many invoices, estimates, payments without spending more.
Allows payment scheduling.
Accepts multiple payment methods.
This plugin offers three versions, you can choose it according to your preference.
The Non-version = Free
The Freelancer version = Paid
The Business version = Paid
Setup
First, you have to download the Sprout invoice plugin in your system. Install and activate the plugin.
Open the invoice tab and select the Add invoice option. Now, add the relevant information, save the setting. Here on the client start receiving the invoice mail.
The sprout invoice will look like the picture as shown below:
Sliced Invoices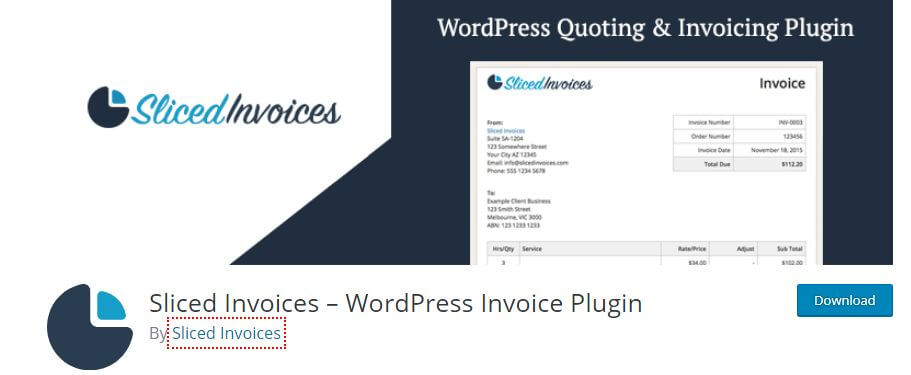 Sliced Invoices is quite easy to use and comes with several features. A flexible and easy to use WordPress invoicing plugin to create professional quotes and invoices also for WooCommerce print invoice plugins. In general, the plugin allows sending quotes, invoices and email. It gives a customization option, an auto-increment in quotes number. Allow adding payment reminders. Sliced invoice supports WordPress multi-site. And enables you to add logo and business details to Invoices.
Some of the built-in features includes include multiple payment methods, pre-defined line items, any currency, any language, translation fields, client management, convert quotes to invoices, clone items, auto increment of numbers and the list goes on.
Features
It allows online payments with PayPal Express Checkout.
Give options for offline payment methods.
You can replace the invoice text with bills, purchase summary, etc.
The plugin allows you to set the default due date.
Set your custom terms and condition.
You can export the invoice to CSV.
WP Invoice

WP-Invoice widely used, extendable and flexible WordPress plugin. The store admin can send itemized invoices to their client. Perfect for web developers and online marketers. The plugin keeps all the track of your clients and users. On any bill generation from the WordPress Admin Panel, a unique link of that bill is sent in an email.
Other advantages of using this plugin are CRM integration, Free add-ons, brand new user interface, improved invoicing system. Also the plugin contains widgets namely Invoice Lookup widget which allows you to add a simple invoice search form to a front-end. It will be accessible by your clients. Form accepts Invoice ID. Invoice page appears once correct Invoice ID submitted and Invoice History widget that allows your clients to see a list of their invoices on a front-end.
Features
Free Add-ons available
WP-CRM Integration.
Brand new user interface for much improved invoicing filtering and searching.
Partial Payments with a minimum amount.
Receipt Page with Invoice Log.
Per-defined Line Items.
Discount Line Items
Customizable Invoice and Receipt Templates.
Invoice notification, reminder and receipt templates.
Export/Import Invoices (Power Tools Add-on).
Sales Visualization (Power Tools Add-on)
Quip Invoices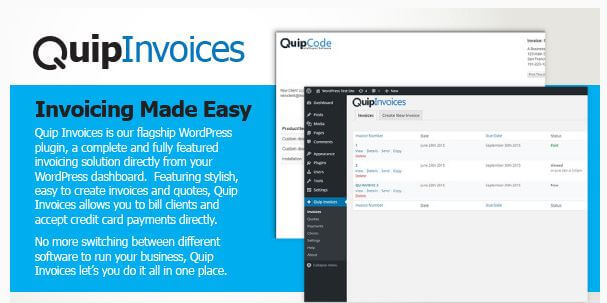 Quip invoice is an absolute solution to arrange the invoice in your WordPress site. With the help of Quip, you can create an invoice, send the invoice to your customers, accept payment, track your sales with Quip Invoices and save the client's details.
Not only that, but Quip Invoices is backed by the QuipCode support with responding to customers with feedback and suggestions.
Features
It creates fully featured invoices.
Quip invoice allows you to send multiple invoices to multiple people at the same time.
It provides a special print style so the invoice looks representative on screen as well as on paper.
This invoice plugin is very simple and easy to use and doesn't require more time to set up.
Setup
Upload plugin to the /wp-content/plugins/ directory
Activate the plugin from the 'Plugins' menu in WordPress.
Follow the on-screen steps in the QuickStart documentation.
Now you are ready to create invoices.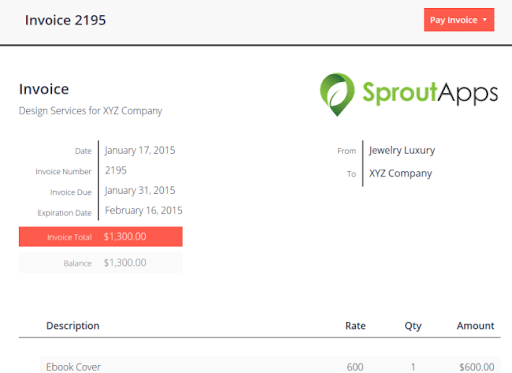 Invoice King Pro

Invoice King Pro is open-source software that helps you in creating and sending invoices simple. It turns your WordPress admin into an invoice system. With the help of king pro, you can create your invoices in your way. The invoice creation interface gives you full control over every word on your invoice. Choose a different theme to give your invoices the look, style and layout that you want. It keeps the client's details saved too for quick retrieval.
Features
Create invoice easily and quickly
Create Branding invoices
Have a unique look and layout
Customizable and editable
Allows to Auto-populate
Stored Client details
Great plugin for both, small and large businesses.
Sumo Invoices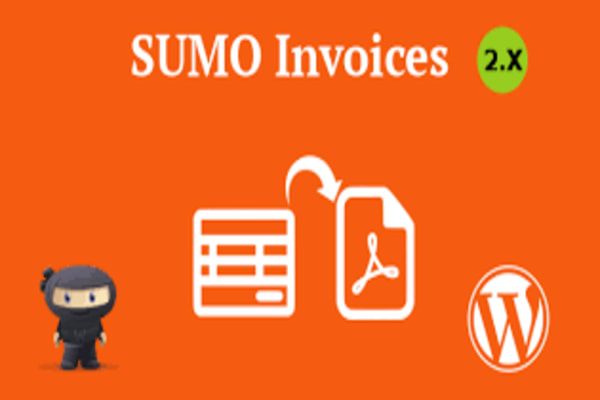 'Sumo invoices' is one of the complete WooCommerce Plugins to Print Invoice. It supports the Regular Invoice, Proforma Invoice, and Credit Invoice in both the formats PDF & HTTP. It is highly customizable and it is a must-have WooCommerce plugin. Sumo is the most comprehensive and rich feature plugin.
Features
Complete invoicing system.
Built on top of WooCommerce.
Invoice and Proforma support.
Manual and Automatic generation.
Extensive Customization Options.
Ready Translation.
Work with any WooCommerce supported theme.
---
Bottomline
So here from WooCommerce Print Invoice, The above-mentioned WooCommerce Plugins to Print Invoice/delivery note can take your Woocommerce site's transaction and order management to the next level. Just go by thoroughly and choose the one that can fit your needs.
With the invoicing made simple WooCommerce print invoice certainly make a difference of how a business can be more efficient. With these WooCommerce print invoice plugins, the business gets more power on to manage the database of the products.
We hope that this post will help you to know the best Woocommerce Print Invoice plugins to print bill receipts or any other shipping documents. If you have any comments to express, then feel free to tell us in the comment section below.
If you have any question related to wordpress just contact our customer support team by dialing our Toll-Free number +1-855-945-3219. We will help you instantly.

Thanks!
Recommended blogs