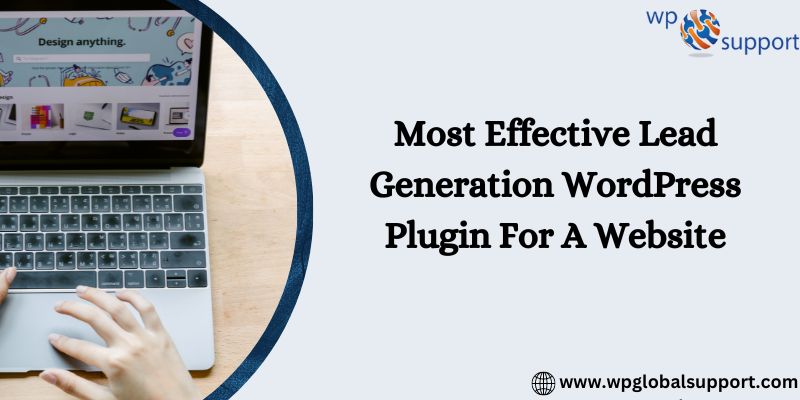 WordPress is an open-source content management platform that is widely used by small and big enterprises. It provides a lot of free themes and templates for websites and one of its most important features is, that you can use it without knowing a single line of code.WordPress provides plugins for every functionality such as SEO, lead generation, WooCommerce, Tutor LMS, and many more. In WordPress, you just need to install the required plugin for adding any extra feature to your site. After thorough research, we found these are the best Lead Generation WordPress Plugin for websites.
What is Lead Generation?
A lead is the contact details of the potential customers who show their interest in your product or services. We can get the lead from our existing customers or maybe the online activity we perform like SEO, PPC, Search engine marketing, and Social media marketing.
Lead generation is a method of finding needy customers of our product or service with the motive of converting them into a sale. Leads are the interested customers who fill in their detailed information to get more information about our product or services. Nowadays, It is very difficult to find high-quality leads without using online advertising or publicity.
For generating leads our first step will be to attract prospects by using Search engine marketing, SEO, Social media, display ads, or offline events. Interested clients provide their contact details so we can connect with them and share all the information they need. We try to convenience them to buy our products or services.
Top Lead Generation WordPress Plugins:
The Lead Generation Plugins Guide:
1. WPForms
WPForms is an awesome form builder plugin for your WordPress website. It is one of the best lead generation plugins that can help you grow your business by integrating your marketing services with WordPress form. As we know contact forms are a great lead-generation tool. You can just drag and drop the forms easily and create the most powerful forms like survey form, E-commerce order form, subscription form, payment form, and contact details form.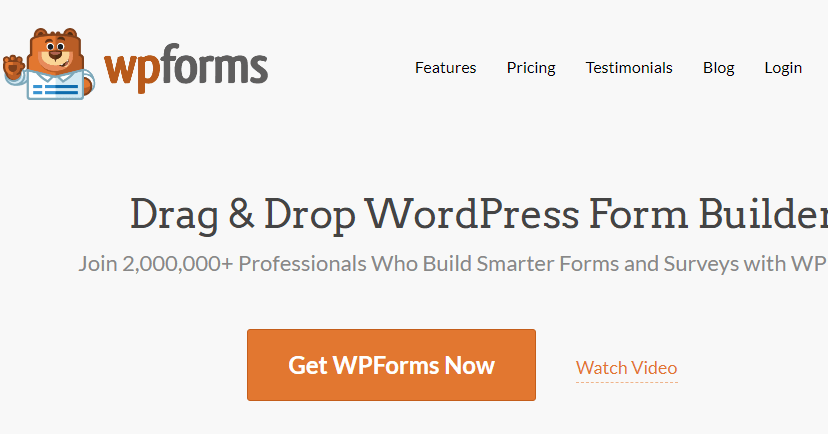 At present, it has more than 5 million active installations.WPForms is a responsive form for all devices so that forms look better on all devices(Laptop, Mobile, Desktop, Tablet).
Best Feature of WPForms:
WP Forms has the best beginner-friendly interface so they can easily create forms by using drag and drop option.
It provides an instant notification feature so that you can respond to that lead immediately and boost user engagement.
You can also integrate this plugin into your email marketing services and CRM so that the generated leads are automatically added to your email list.
2. OptinMonster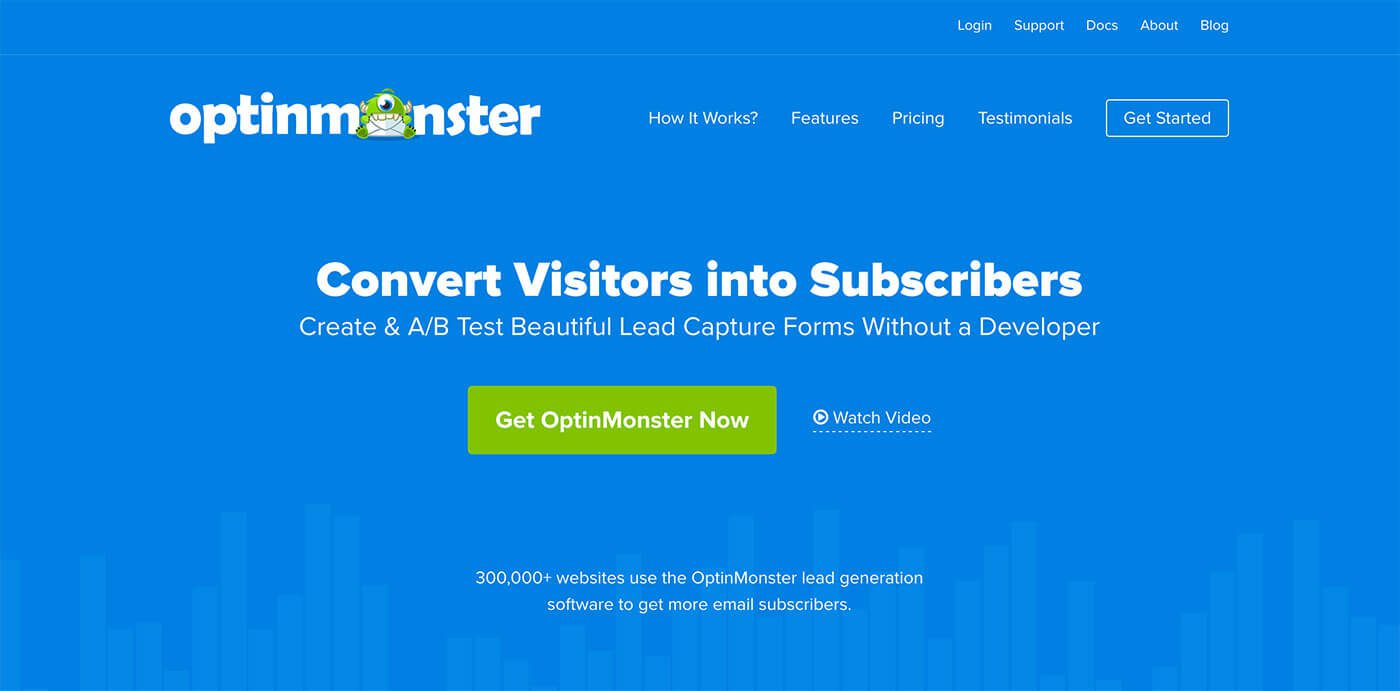 Optin Monster is the best WordPress plugin for lead generation through your WordPress website. It provides huge readymade campaign templates so you can customize these templates according to your needs. Optin Monster is a powerful conversion optimizer tool, you can use it to enhance your email list, High conversion rate, and less cart abandonment. You can create multiple types of forms such as popups,slide-ins, full-screen overlays, countdown timers, and more. At present, it has more than 1 million active installations on the WordPress site.
Best Feature of Optin Monster:
Optin Monster provides Exit intent technology by which you can show a popup prompt when the user is about to exit from your website.
It has built-in analytics tools so that you can easily find out the performance of options.
It provides an Onsite retargeting feature so that you can target your existing customers with a special discount offer and promotion.
Optin Monster also provides some special popups such as Spin the Wheel and Yes/No which can lead to boost your conversion rate.
3. PushEngage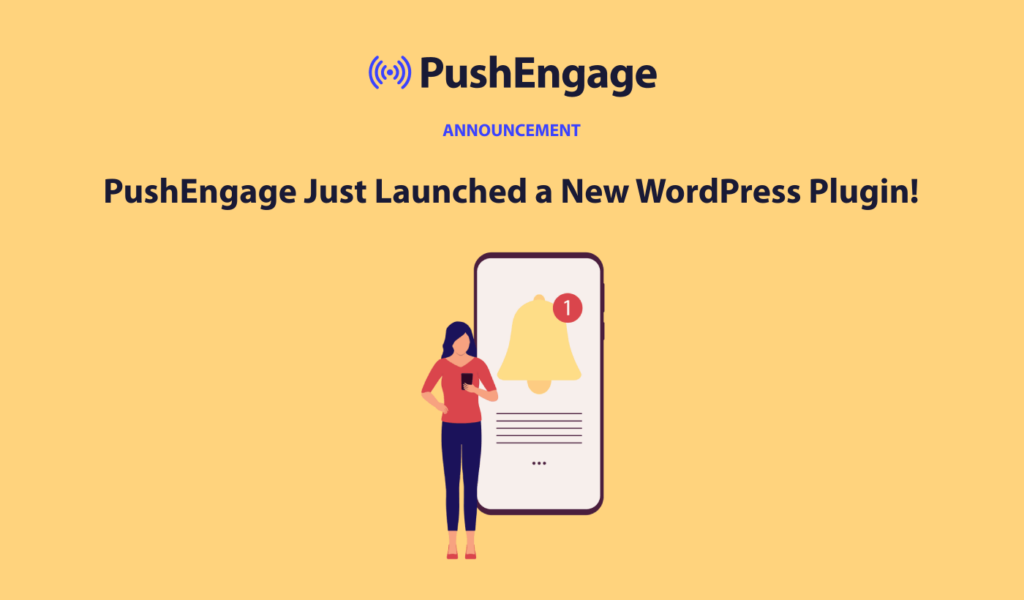 PushEngage is the best push notification plugin that helps to generate high-quality leads. It is the #1 WordPress plugin in the world for push notifications.PushEngage is a lead-generation plugin that can bring your visitors back to your website and create an extra chance of conversion. It can send personalized drip push notifications for retargeting your customers. At present, it has more than 7 thousand active installations on the WordPress site.
Best Feature of PushEngage:
Targeted push notification to the user.
It finds out the customer's behavior and sends notifications automatically for actions like clicking, downloading, purchasing, and viewing.
You can customize your browser notification by inserting emojis and images.
You can increase your website traffic and sales by using push notifications.
4. SeedProd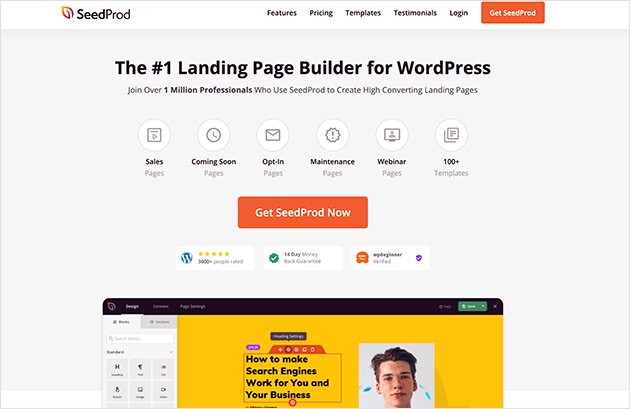 SeedProd is an awesome WordPress page builder plugin. It can create stunning landing pages to drive traffic, grow the customer base, and generate leads. You will get more than 2 million images that you can use on your website for conversion. SeedProd is one of the most trusted plugins by users and At present, it has more than 1 million active installations on the WordPress site.
Best Feature of SeedProd:
You can integrate your email marketing service provider smoothly.
You can add a button for social sharing on your landing page so that your social media presence will increase and people can easily share your website.
Can create your landing page with drag and drop page builder without any hustle.
It offers customization features for the coming soon and maintenance pages.
5. RafflePress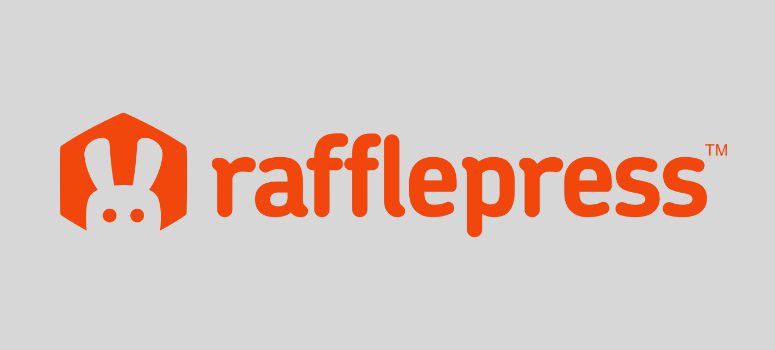 RufflePress allows you to create viral contests and giveaways that enhance your website traffic and email list. It provides a lot of free templates so that you can easily create viral contests easily for generating leads. At present, it has more than 20 thousand active installations on the WordPress site.
Best Feature of RufflePress:
Can use social media integration and grow your followers on social media such as Twitter, Facebook, LinkedIn, Youtube, and Instagram.
You can create viral contests and giveaways.
You can retarget and track your user.
Can be integrated with an email marketing provider to enhance the email list.
6. HubSpot
Hubspot is an all-in-one inbound marketing platform. It enables marketers to use its lead generation tool to grow their client base. Hubspot provides 3 lead generation tools that are Form, Popup, and live chat. Hubspot is also user-friendly and offers drag-and-drop features to users so they can easily handle their data. It integrates all the tools for sale and customer service.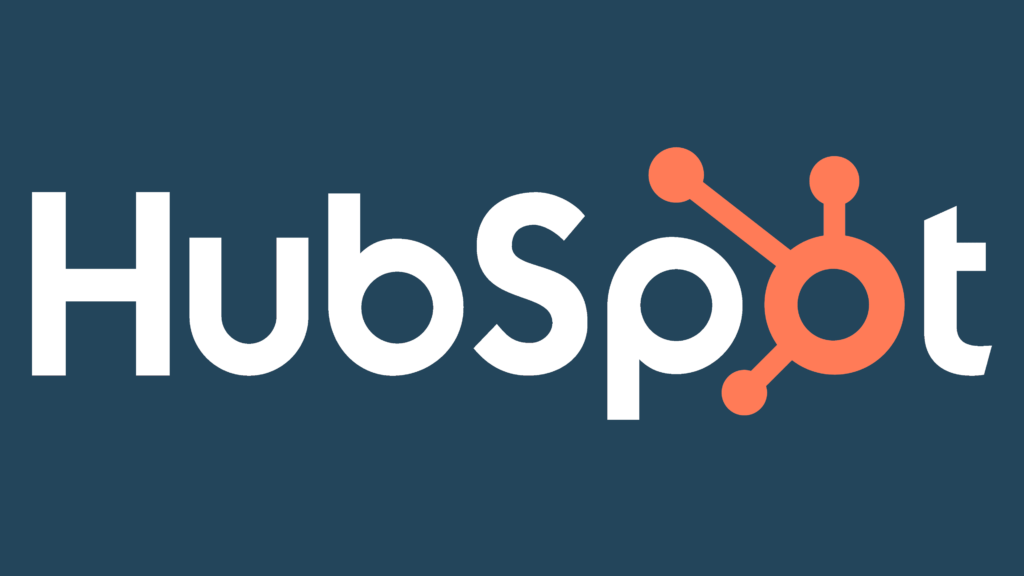 HubSpot plugin generates email marketing campaigns with chatbots and live chat. At present, it has more than 0.7 million active installations on the WordPress site.
Best Feature of HubSpot:
Drag and drop builder makes it easy to create lead generation forms and popups.
It provides an automated chatbot that responds to the clients while chat representatives are offline.
You can integrate HubSpot with more than 500 tools to add more features to it.
It can Segment the user data by using CRM.
7. Formidable Forms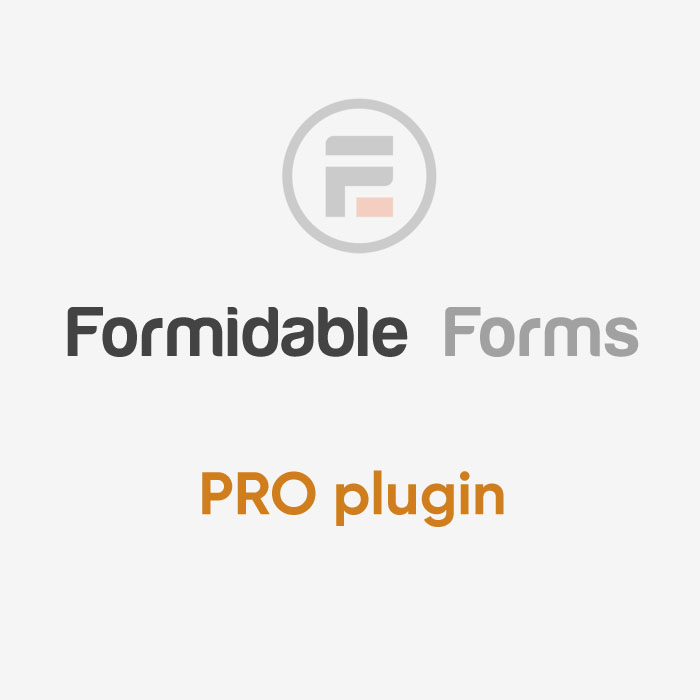 Formidable is one of the advanced plugins that allow the creation of multipage forms with conditional logic and calculation very quickly. It shows the collected data with a graph on your WordPress website. By using it you can create advanced quizzes, registration forms, and many more. At present, it has more than 0.3 million active installations on the WordPress site.
Best Feature of Formidable Forms:
You can integrate it with WPML and translate forms into many languages which leads to the creation of both local and international leads.
By using the Drag and Drop built-in Feature you can create complex forms in minutes.
You can easily connect your WordPress website with an email marketing provider.
8. Hustle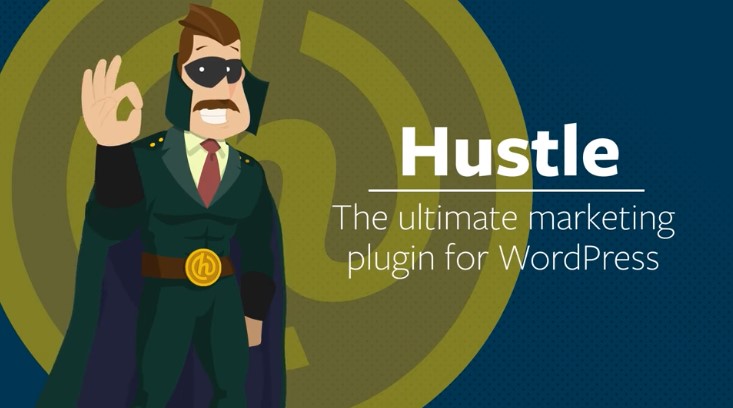 Hustle is a WordPress plugin that provides features like customized popups, social sharing bars, and slide-in embeds. By using it you can engage your clients, generate leads, and grow your business. When we use this plugin lead generation becomes very easy with optin forms, marketing popups, and designer templates. At present, it has more than 0.1 million active installations on the WordPress site.
Best Feature of Hustle:
It provides a range of behavior triggers for popups such as exit intent, time on the page, and many more.
Its email setting allows you to send follow-up emails manually or automatically that establish an initial connection with customers.
Hustle allows you to track data and conversion stats with visual representation.
9. LiveChat
LiveChat is the best lead generation plugin for your WordPress website because by using LiveChat you can build a good relationship with users and can convert them into customers. You can easily integrate dozens of marketing services with it. It Suits all devices so that users can use it on preferred devices such as Laptop, Desktops, Mobile, and Tablets. This plugin works simply, A chat boat widget is situated on the bottom right side of your website and when the user visits our website it shows a popup that you need any help.

The user interacts with it and fills their information in like their name, mobile no, and email id which becomes a lead for us. Live chat plugin is preferred by all types of businesses for getting more sales and user satisfaction. At present, it has more than 20 thousand active installations
Best Feature of LiveChat:
It offers a powerful chat feature that engages users who are landing on your website.
You can customize your chat box widget with a company logo, agent profile, and more.
By using it you can send automatic greetings to your customers.
It provides a chat report so that you can analyze and work on it.
10. TrustPulse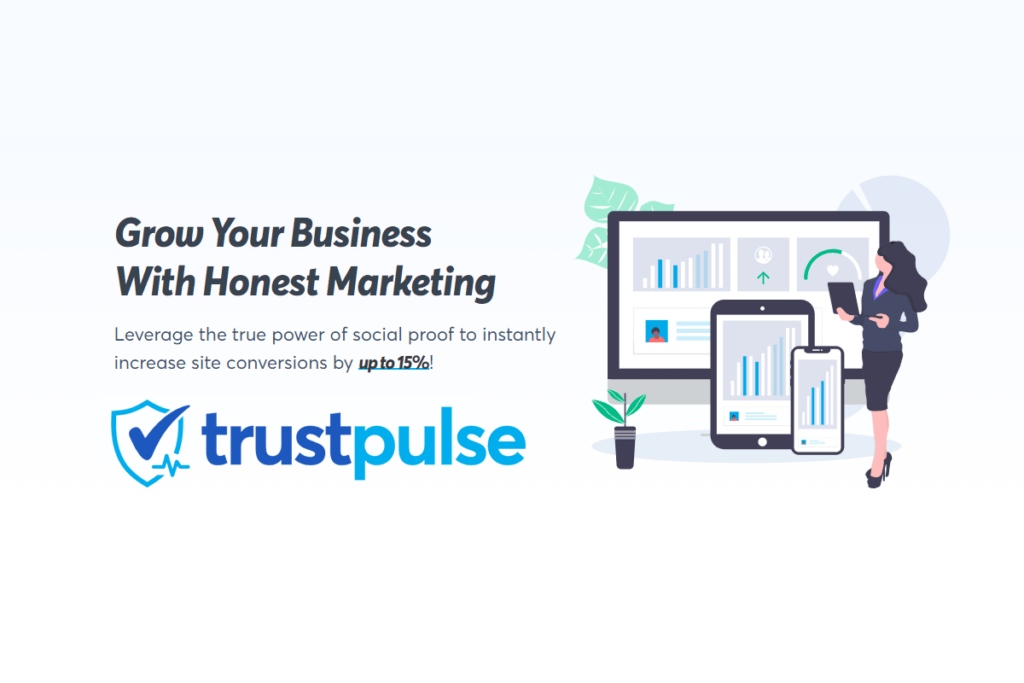 TrustPulse is one of the best social-proof notification plugins for WordPress websites. It creates mini popups on your WordPress website to grab the attention of users without disturbing them.TrustPluse easily integrates with e-commerce platforms such as WooCommerce.You can use these non-interruptive popups to show your recent sales activity and display alerts and notifications to users.
The best feature of TrustPulse:
It shows notifications when users browse your website.
You can use non-interruptive popups.
It automatically tracks user activity.
You can create customized messages for users that ask them to sign up or even ask questions.
Conclusion:
After extensive research on the best WordPress plugins for lead generation, we found that WPForms is one of the top lead generation plugins. It has all the built-in features that a lead generation plugin should have.WPForms Converts visitors into leads or subscribers whether you have an e-commerce store or a simple blog website. But these stats will not help you until and unless you analyze them according to the needs of your website and business.
We suggest thoroughly going through the plugins and their functionality before picking a plugging. For more such useful blogs, please visit our site www.wpglobalsupport.com.