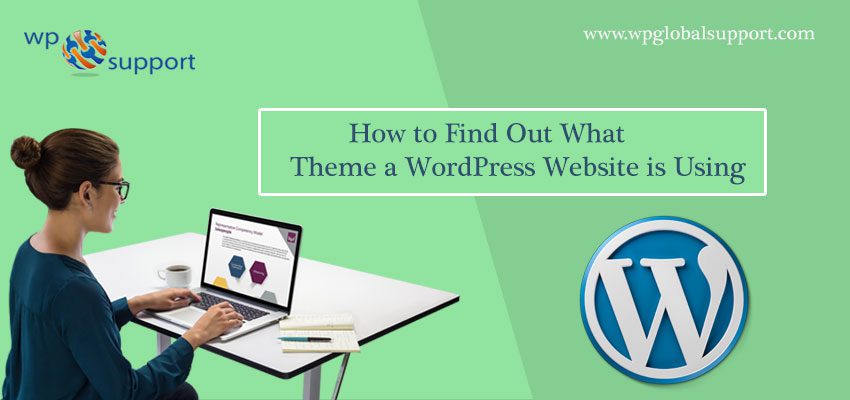 Do you want to know What Theme a WordPress Website is Using? You can choose the right theme when you are starting a new website. In this article, we will guide you how to find out which WordPress theme a website is using.
Read Also: How to use Multiple Themes for Pages in WordPress
Method 1: Find which WordPress theme used by a Website with IsItWP
The easiest way to detect WordPress theme used by a website is IsItWP. It is an online tool which allows the user to look up plugins and theme used by a WordPress.
If you want to checkYou, visit IsItWP website.
Enter the URL of a website.
IsItWP will check if your website is using WordPress. IsItWP will check for the WordPress themes the WordPress website are using. It detects WordPress plugin used by the website.
It will show the result with more details about the plugins and theme you can be used by the website.
IsItWP is not able to offer you details about a custom WordPress theme or a child theme. It will show the name of the theme you can google it to view if it's usable for download.
Method 2: Manually Detect WordPress Theme Used by a Website
You can see sometimes the website owner change the WordPress theme name. To stop this we have a tool like IsIWP to detect which WordPress theme they are using. It is important each WordPress theme is required to have a style.css file. It contains theme header which tells WordPress the name of the theme, theme author, URI, vision etc. Theme use CSS style as well.
 You can visit the website. To Right-click anywhere on the screen and you can select 'View Page Source' from the menu.

It will help you to open the source code of the page you are viewing in a new browser tab. Now you find the source code that looks something like this:
<link rel='stylesheet' id='themename_style-css'  href='http://example.com/wp-content/themes/theme-name/style.css?ver=1.1.47′ type='text/css' media='all' />
By clicking on the URL it will open the style.css file.

You will see the theme header block which contains information about the theme used by the website it will see on the top of the style.css file.
You can find the Theme's URL or Theme Author URL which can lead you to the theme used by the website.
Finding The Parent Theme
Generally most of the WordPress websites use child theme to customized their websites. We use theme header which contain all information about the parent theme.
*
Theme Name:   My Child Theme
Description:  Just a child theme
Author:       Peter Smith
Author URL:   Write here the author's blog or website url
Template:     hestia
Version:      1.0
License:      GNU General Public License v2 or later
License URI:  http://www.gnu.org/licenses/gpl-2.0.html
Text Domain:  my-child-theme
*/
You can see in the above example, the header block has an extra 'Template' parameter in the theme header block. This template is the parent theme. You can find out the parent theme when you are looking at the website's source code. You will see other style.css file. The style.css file is the parent theme's stylesheet and tapping on it will show you which parent theme a site is using.
Conclusion:
Here, in this blog, we have discussed The Easy Way to Identify Which WordPress Theme a Site is Using?
Often we concluded its definition. And the process of identifying them. This can be done in two manners.
 Identify Which WordPress Theme a Site is Using with IsItWP.

 Detect Which WordPress Theme a Site is Using Manually.
They do add value to any blog post. And, this leads to the end of the blog.
We hope this blog helped you. If you found the blog useful, do not forget to use the comment section provided below. Also, share the blog with your peers. You are on your way to getting more exposure.  
Talk to our WordPress Customer Service  in case of any assistance dial + 1 844 275 0975(Toll-Free). We will be pleased to help you.
Read More: