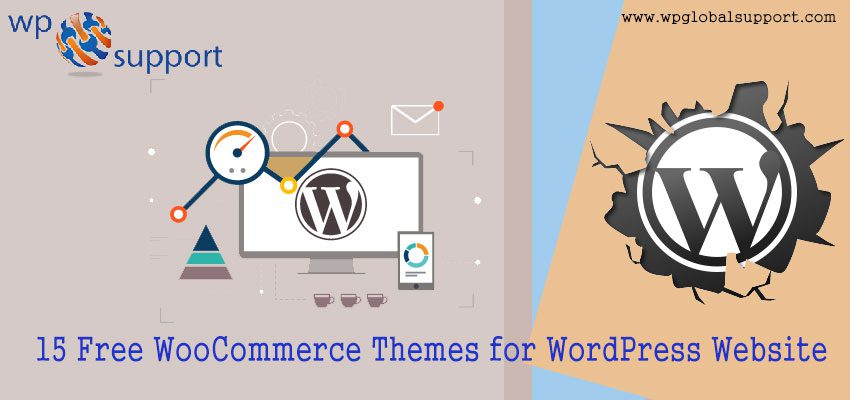 Are you looking for Free WooCommerce Themes for WordPress Website? WooCommerce is a huge open-source e-commerce plugin that helps the user or software in attracting more clients to the WordPress website and increase the sale.
So, we choose the most innovative and creative WooCommerce themes that can come with free of cost as well as make merry to your Website with good effect.
Why WooCommerce?
With the rise of the internet and online shopping in the cooperative world, many peoples are starting their own online business. Selling products online is one of the most feasible ways to launch and run your own business in the world.
You can also create and develop a Website by choosing the Woocommerce themes for your blogs that can bring about great advantages in digital marketing for yourself.
These themes are just perfect examples for those who look to open an online e-commerce store by using a free WooCommerce platform. Each of the themes is 100% free and ready to be set-up into the impressive online store, where you can sell digital or physical goods around the world.
Free WooCommerce Themes for WordPress Site
1. Mystile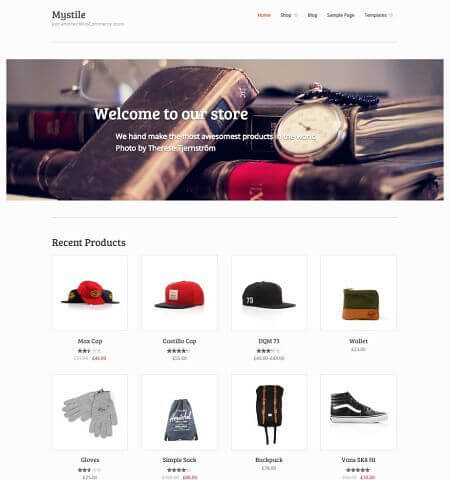 Mystile theme is completely responsive and comes with a variety of customization options. Being on the admin area this includes a choice of unlimited colors, allowing you to develop a website that completely fits with your brand image. It includes a variety of custom widgets to fulfill the needs of any e-Commerce store.
Woocommerce Theme developers just get them all that an e-Commerce store owner wants, and the WordPress theme also supports/helps two important e-Commerce shortcodes — one for showing promotional banners and another for placing important "sticky" message at the top of your website which you have created. 
---
2. The Shop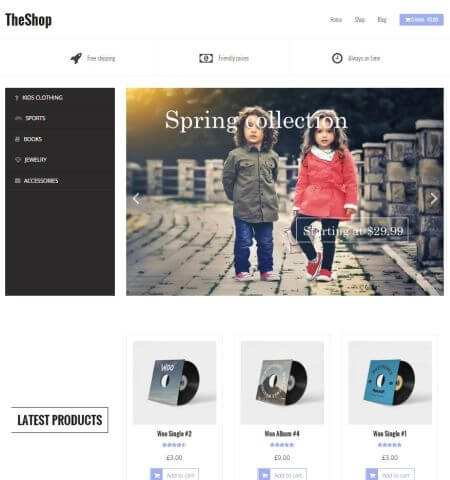 The Shop is a fabulous e-Commerce theme. It's stylish and flexible, minimalist design makes it a perfect theme to showcase your products and drive more sales to users site.
Impressive homepage features include a number of the stunning image slider and spider, a product carousel, and the ability to link directly to product categories. This makes it super-easy for your visitors to overlook your site, plus the image-heavy design will quickly switch visitors into buying mode.
---
3. Vantage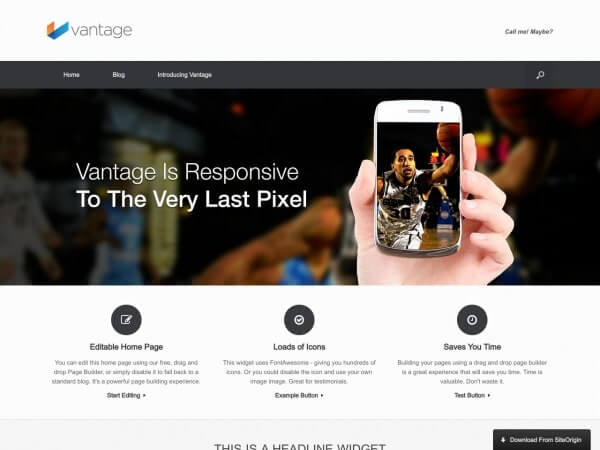 Here we came across the Vantage, a beautiful fully featured e-Commerce theme, developed by SiteOrigin or site owner. For a free theme, the Vantage offers a lot of functionality— including some features usually reserved for premium themes.
Vantage is the perfect theme for a business website or a professional blog. And must have an overlook at settings of the WordPress WooCommerce themes to move into the same working theme.
---
4. Artificer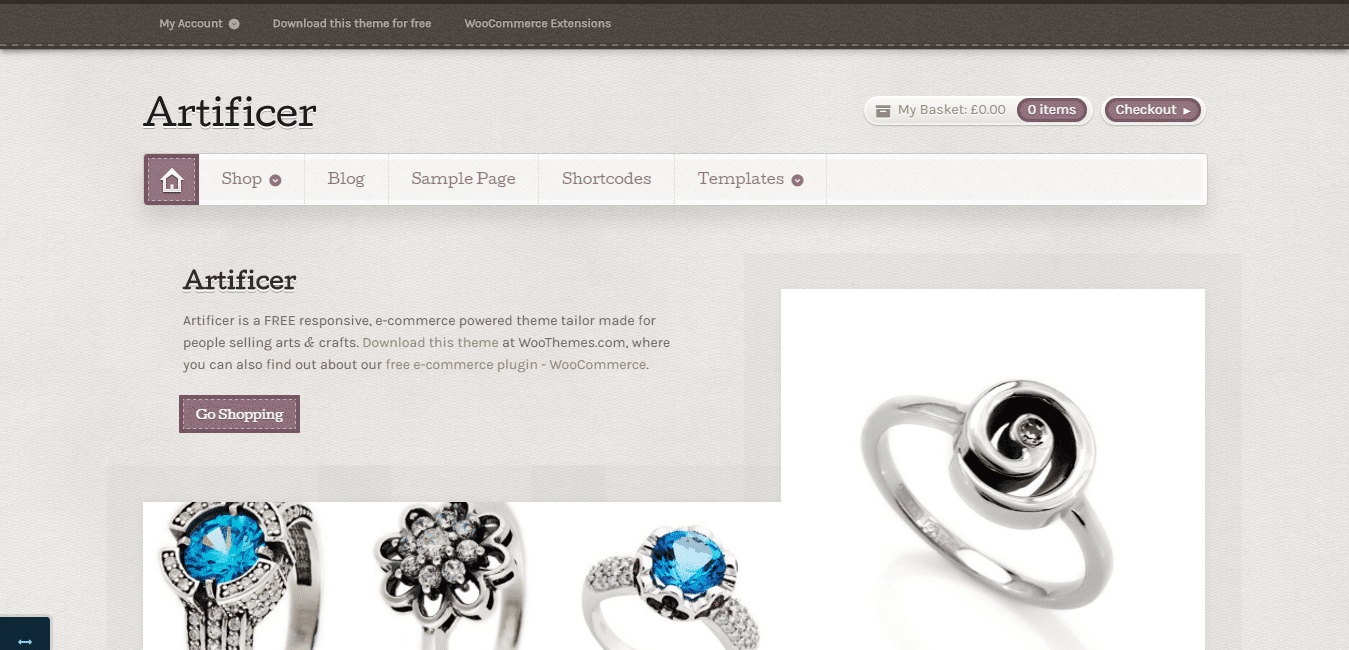 Artificer is stylish, the theme supports 11 different color schemes giving you the flexibility to develop a website that fits with your website brand. Artificer's main purpose is to sell.
You can create simple and flexible products for your own pages to show off your real products. and the tight fight integration with WooCommerce means your online shop is really easy to be overlooked and easily made by the users. The theme is safely coded, fully responsive, and perfect for anyone looking to launch a stunning.
---
5. SKTBiz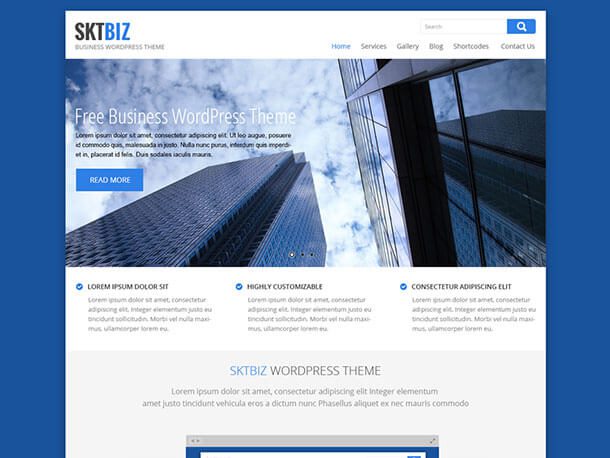 Now onto SKTBiz WooCommerce Theme, a beautiful, professional WordPress theme that would suit business or corporate blog perfectly. It is well coded, fully flexible, and supports multi-level navigation lookup. The homepage supports a beautiful image slider for your website — the free version of the theme lets you add up the five slides onto your website.
You can also overlay text on your images for making them attractive, so you can get your important messages across to visitors via an easy method. It comes to your website along with a fixed, blue color scheme — which might rule it out for some businesses and be different in all.
---
6. Intuition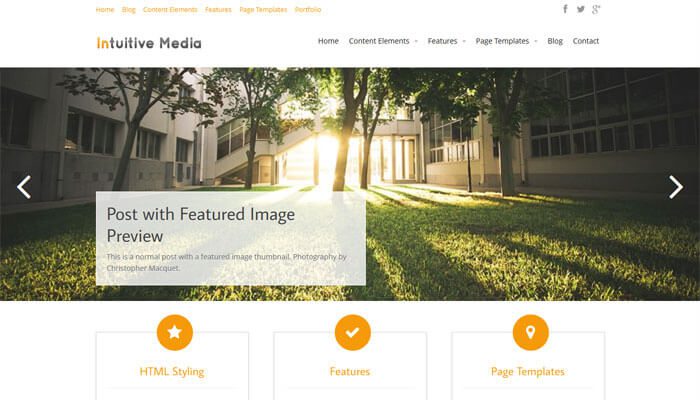 Intuition is a beautiful WooCommerce Theme, elegant, free theme, with a lot of flexibility. For those of you looking to develop a website that fits your brand image and website — hint: that should be everyone — Intuition supports a good range of customization options. The theme supports a number of various layout options.
---
7. Klasik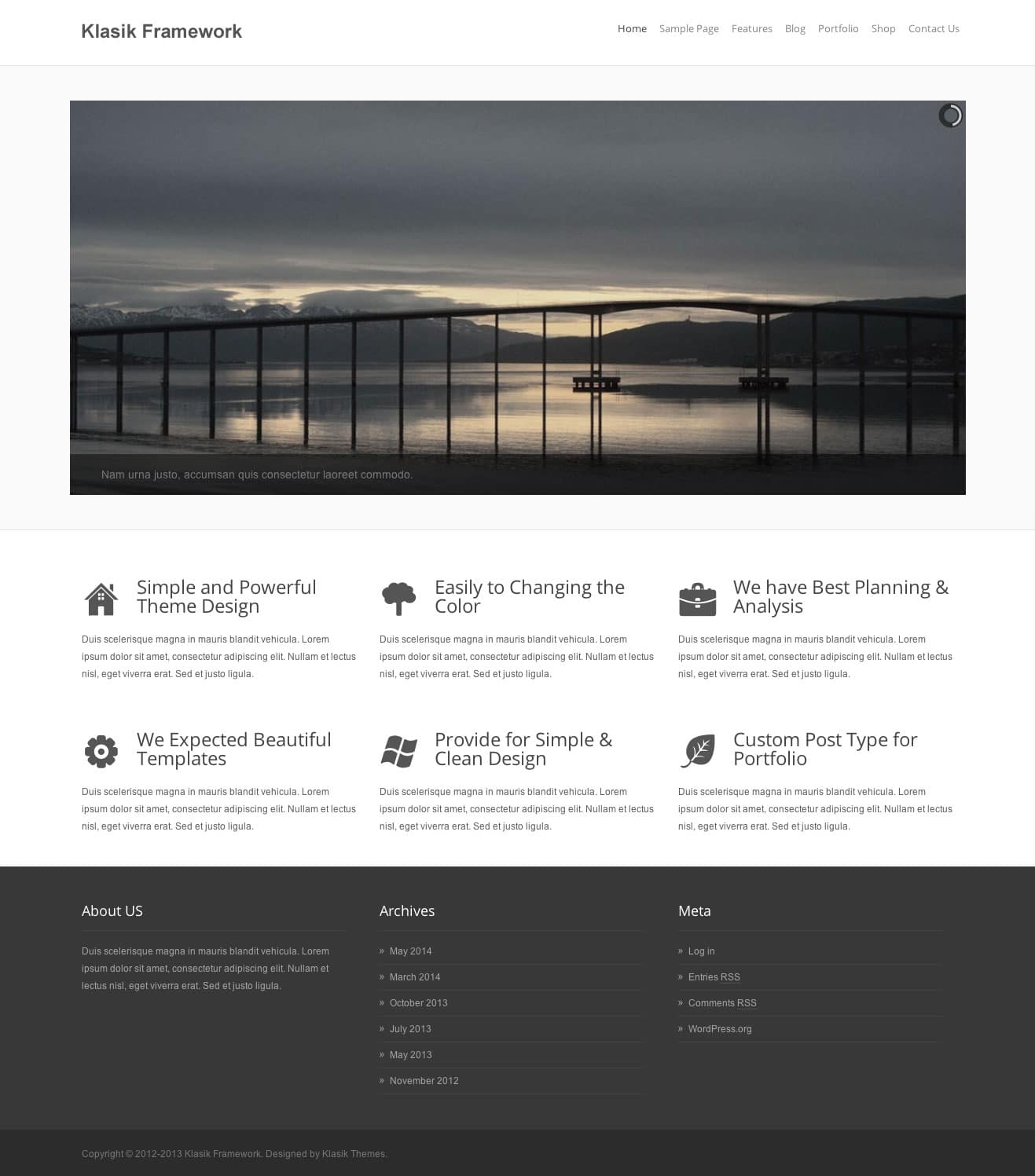 The Klasik Framework is a visual basic stunning and maximal starter theme that can be used for a large number of purposes. Also, Klasik allows you to add a huge no of beautiful visual basic elements to your own page, with a gorgeous and fabulous full-width slider, pretty image galleries, and attention towards demanding parallax effect.
---
8. Make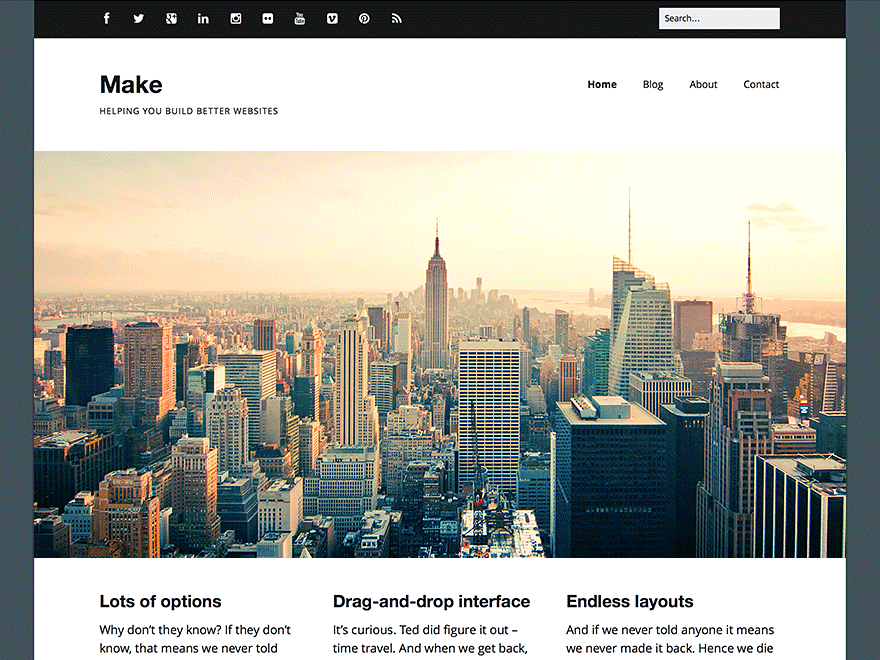 'Make' is the fabulously designed WordPress theme that has the ability to integrate with lots of WordPress WooCommerce website most popularly plugins — including WooCommerce, Gravity Forms, and Jetpack. Making it versatile enough to be used for a variety of purposes, including a blog, article site, or (my personal preferred usage) as a business site.
You can develop your own custom layout for your pages thanks to Make's intuitive drag-and-drop page builder functionality.
---
9. NanoShop Lite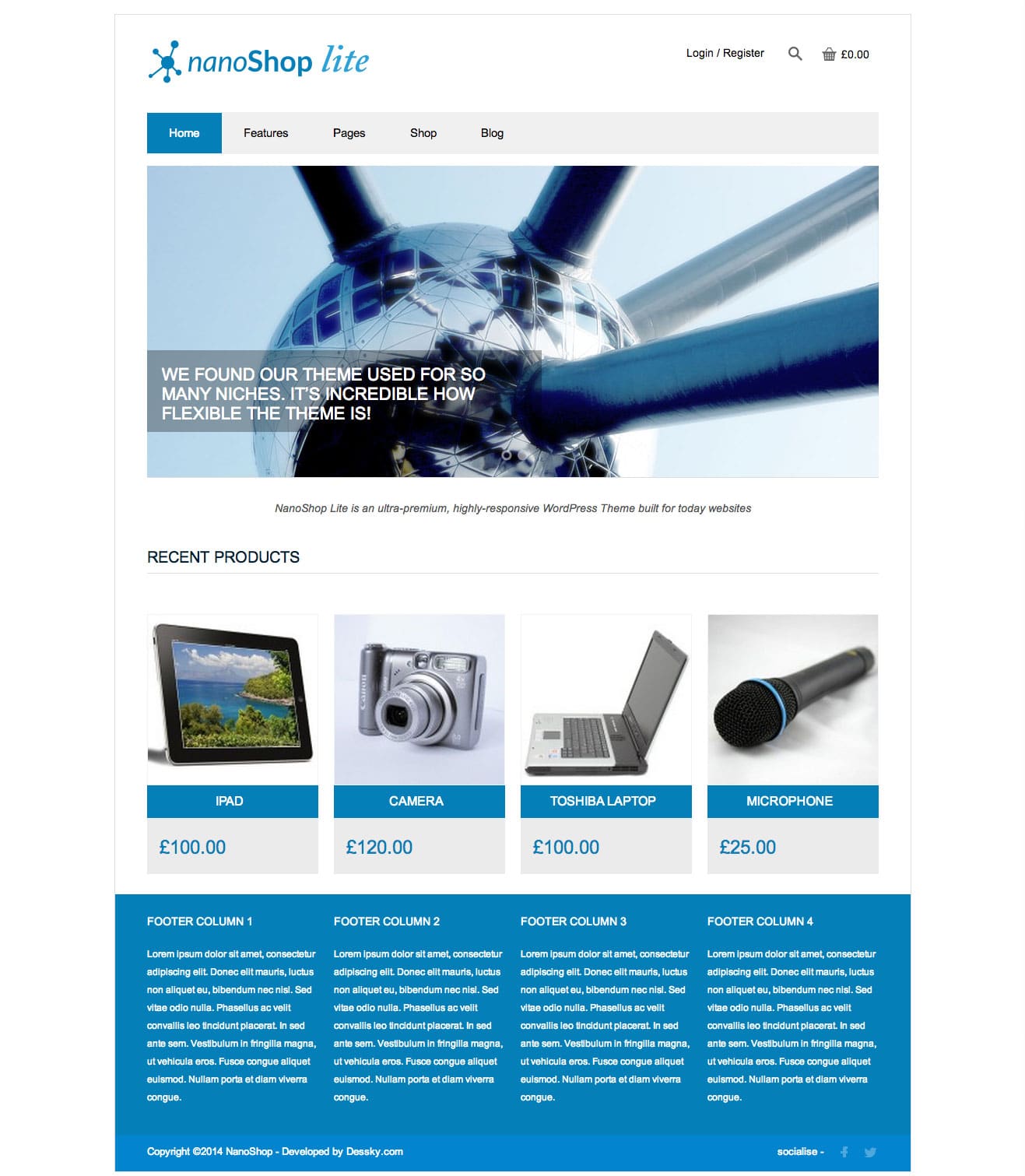 NanoShop Lite is best to sell technological or scientific products. It is a lovely, lightweight theme of WooCommerce, which is responsible for the design of your website, Analytics & SEO (search engine optimization) best practices, and multi-lingual capability.
The theme looks best with an eye-catching image slider, stylish image galleries, and a distinct blue color scheme.
---
10. AccessPress Store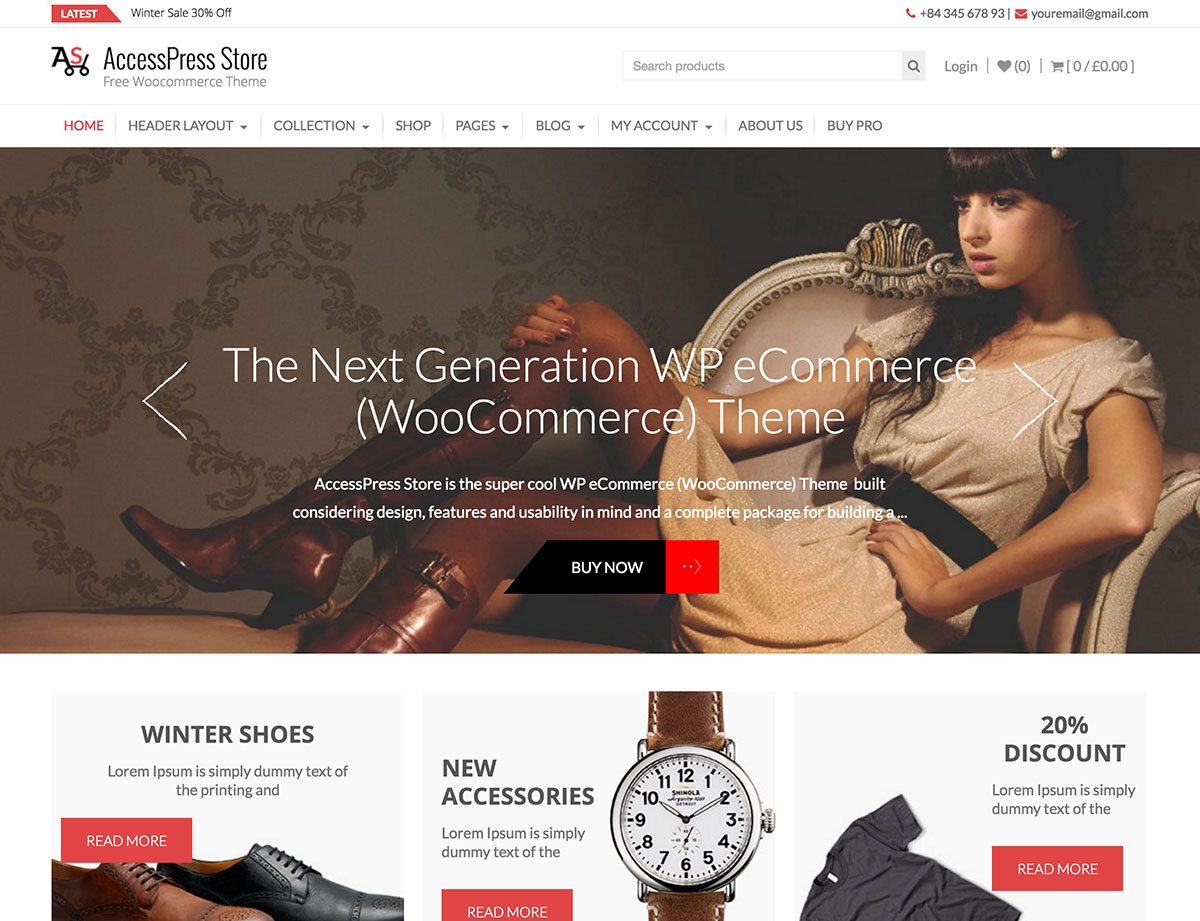 The AccessPress Store WordPress WooCommerce Theme delivers a pretty simple layout to your website.  AccessPress Store is a highly visual free solution. It includes banners, product sliders, and links that lead to other places throughout your website.
---
11. Sale Junction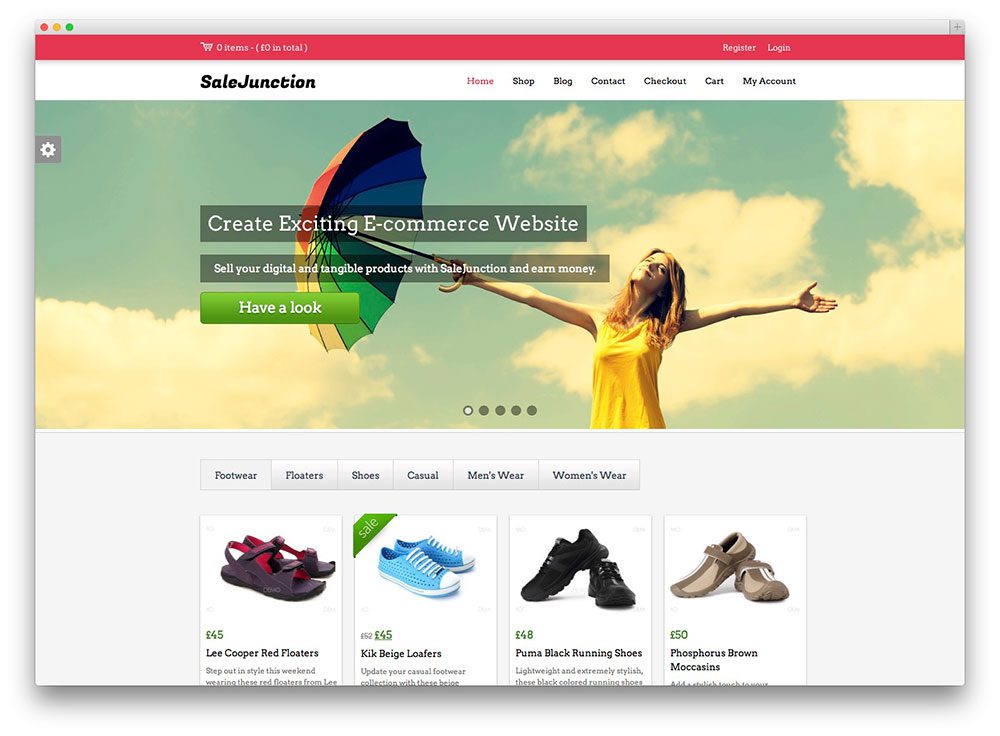 Here we come to Sale Junction the best WooCommerce Theme, a fantastic WooCommerce compatible WordPress theme for selling digital and physical products. It uses a stylish and attractable orange color scheme window, with the homepage featuring a prominent full-width image slider.
---
12. Base WP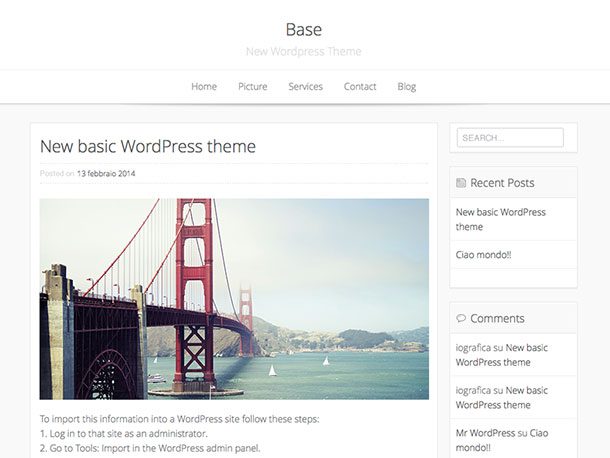 Base WP is a clean and minimal blogging theme that competes with other themes. It allows you to bolt an e-Commerce store onto your website desktop.
The theme is simple and is bitter strong in nature, with a modern and combat design and a lot of white space that ensures your blog and products take the center stage. It is the flexible and well-coded theme of WooCommerce. It is cross-browser compatible.
---
13. Virtue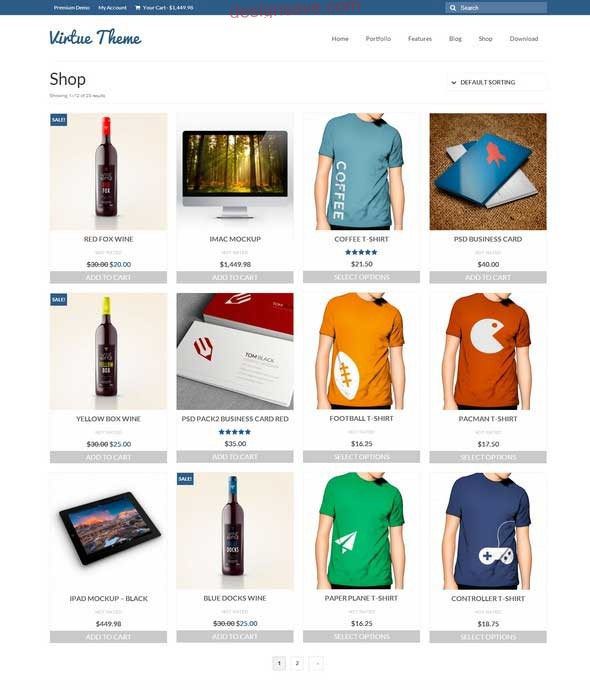 Virtue is the awesome e-Commerce theme by WooCommerce. It is a fast forward theme in nature built by developers of WooCommerce Kadence Themes. It comes packed with customization options and functionality.
---
14. Mesocolumn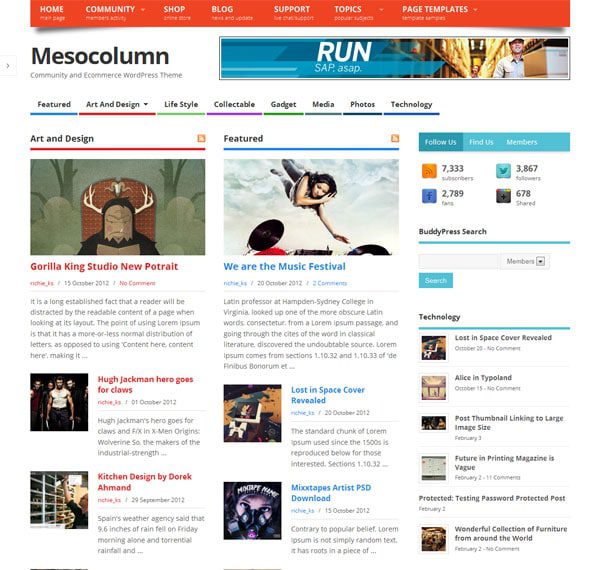 Now take a look at fantastically distinct, magazine-style theme, Mesocolumn which is a free Woocommerce theme. It includes the feature like box image slider and large featured images for each type, category on your desktop.
There also we look at lots of widget areas in our window desktop, with a ridiculous number of custom widgets for a free theme — it contains social sharing buttons, Flickr photo galleries, featured posts, custom sidebars, latest comments, and many more.
---
15. eSell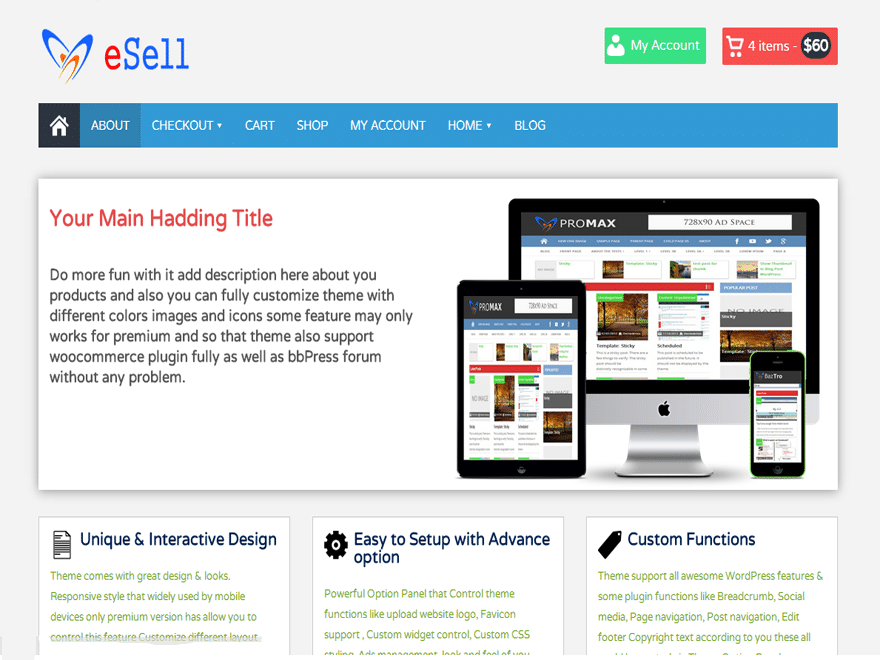 Here we come across the eSell WooCommerce theme which is an impressive free WordPress theme that was developed to be strictly integrated with two highly popular WordPress plugins: WooCommerce and bbPress. This means you can add e-Commerce and forum functionality to your website with an easy method.
This theme has an eye-catching magazine power and stylish design that can give the commanding look to your Website among the visitors.
---
Bottomline
WordPress is just the perfect platform to develop your Website. Using the Woocommerce themes for your WordPress site is just the ideal way to effectively monetize your online business store. Just try out these themes for an innovative experience that can come with the most stylish blogs with an attractive look.
We hope that this article helped you in finding the best Free WooCommerce Themes for WordPress Website. You can also take help from our WordPress Customer Service or dial + 1 844 275 0975 (Toll-Free).

Thanks!
Read More Blogs: