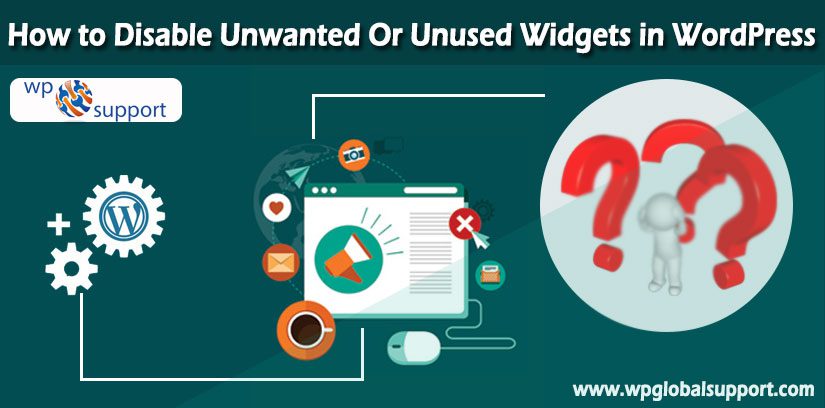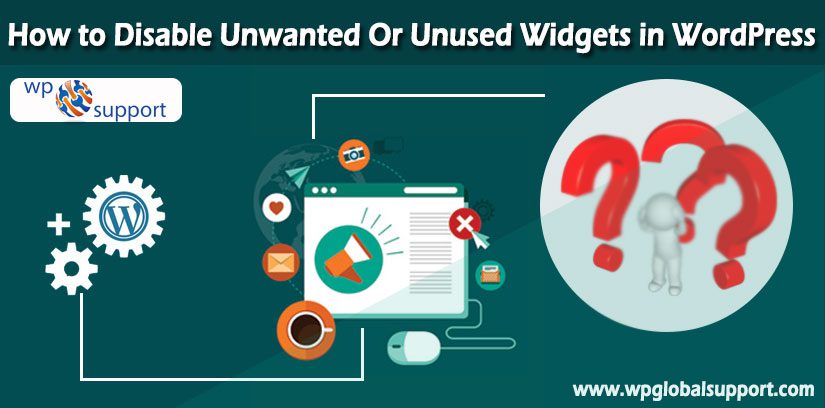 Have you ever tried to disable unwanted or unused widgets in your WordPress website? The widgets screen in your WordPress website displays all the widgets that you can add to your theme. The problem is that if too many widgets clutter your screen then, they might disturb you from working properly. Another reason is that you may not need all of those widgets. This article will help you to disable unwanted widgets in WordPress for a clutter free widget experience.
Why Disable Unused WordPress Widgets?
A Widget is a small block that performs a specific function in WordPress. Widgets allows you to add content and features to your sidebar without writing any code. It can be added to your WordPress site's sidebars or widget ready areas.
As sidebar is a theme feature, which is basically a vertical column provided by a theme for displaying information other than the main content of the web page. We know that WordPress comes with several default widgets of its own and some WordPress plugins also add their own widgets as well.
The addition of so many widgets to the sidebars becomes overcrowded hence making it difficult to locate the widgets you actually want to use. You can see all these widgets on the Appearance >Widgets screen. However, you'll notice that some of these widgets are not very useful, and you will probably never use them on your website.
Now let's start with, how to easily clean up the widget screen by disabling unwanted or unused widgets in WordPress.
Disabling Unwanted Or Unused Widgets in WordPress
Steps to be followed:
Step 1. Install and activate the WP Widget Disable plugin.
Step 2. Once the plugin is activated, visit Appearance > Disable Widgets page to configure plugin settings.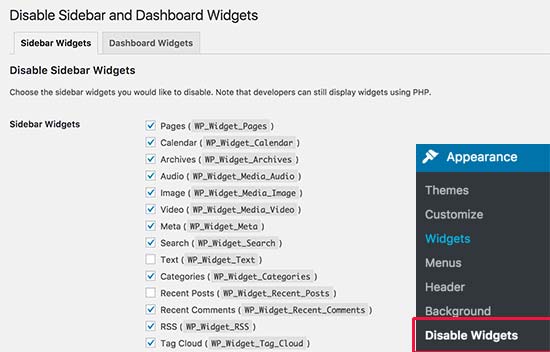 Step 3. First, select the sidebar widgets tab and simply check the box next to the widgets that you don't want to use.
Step 4. Then click on the save changes button.
Step 5. Next ,go to Appearance > Widgets page to see the difference. The widgets you selected to be removed will no longer be visible on the widgets screen.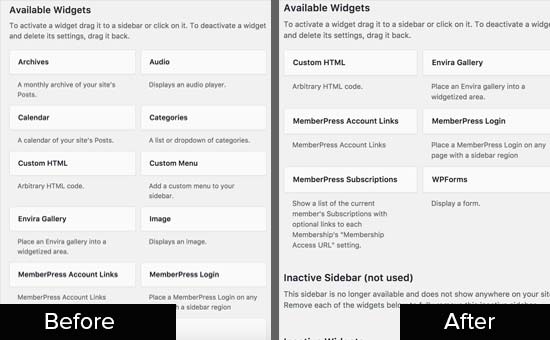 Note: Sometimes there are several widgets displayed on the Dashboard page by the WordPress. Some plugins and themes may also add their own widgets to your WordPress dashboard.
As plugin is defined as a type of software that contains a group of functions that can be added to a WordPress website. They are used to provide additional functionality to your application.
Also, theme is a group of stylesheets and templates that are used to describe the appearance and display of a WordPress site. Where, templates are those files which control how your WordPress site will be displayed on the Web.
You can clean up the dashboard screen by simply clicking on the screen options button and uncheck the widgets that you don't want to see. Doing this will allow you and other users on your site. Simply click on screen options button and display those widgets again.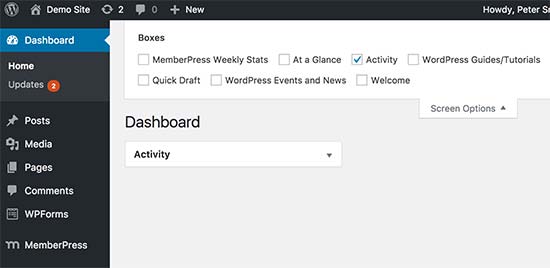 WP Widget Disable plugin allows you to hide dashboard widgets even from screen options menu.
Step 6. Now visit Appearance > Disable Widgets page again and click on Dashboard Widgets tab.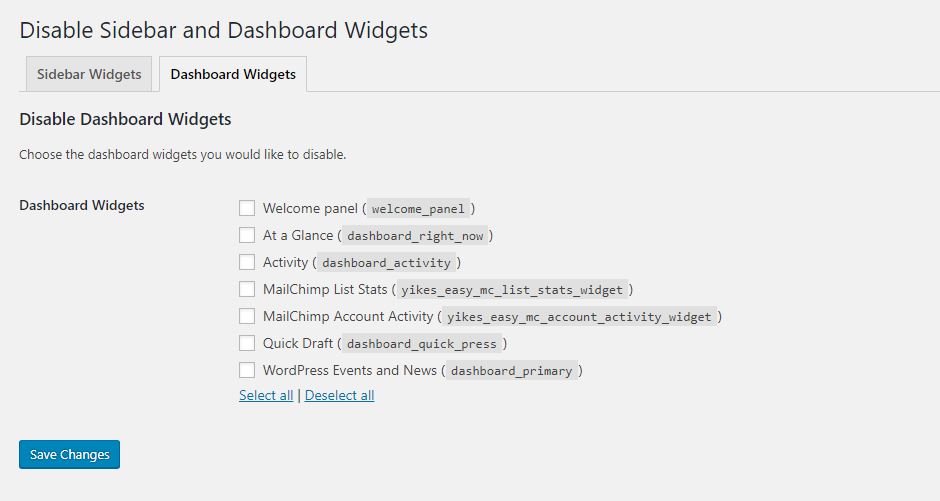 Step 7. Select the widgets you want to hide from the dashboard screen.
Step 8. Click on the save changes button to store your settings.
Step 9. Visit the dashboard page to see it in action.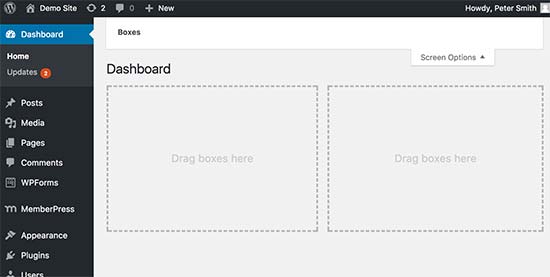 You will notice that the widgets you selected in the above steps are no longer visible on the dashboard or inside screen options menu. There is also a feature that enables you to create your own custom WordPress dashboard widgets to display on the dashboard.
Conclusion
The above mentioned method is the best way that you can use to disable unwanted or unused widgets in WordPress. We hope that this article will help you to disable unwanted and unused widgets in WordPress and make your dashboard hassle free.
If your problem still persists you can contact our WordPress Technical support team. Please Dial +1-855-945-3219 (Toll-Free). We  have a team of good professional who can resolve all your issues related to WordPress.