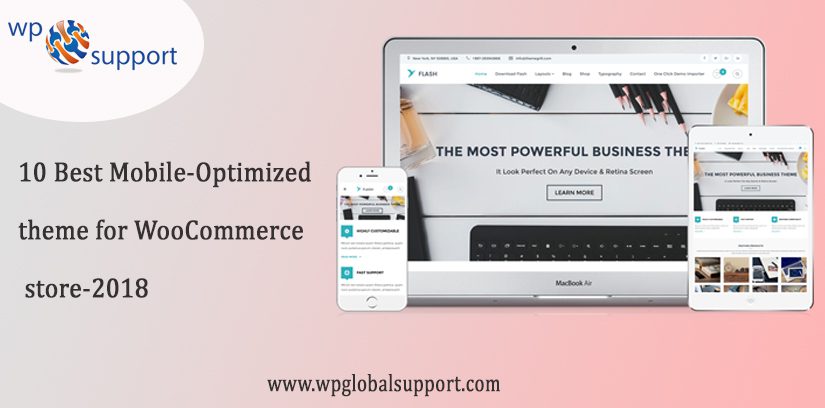 Do you want to create a fully mobile support professional WooCommerce store? You can create it easily, by using the given following themes. Here, we will illustrate the best Mobile-Optimized theme for WooCommerce store-2019. All of these themes are provided with instant support and update facilities.
If you are looking for a reliable and modern theme for your WooCommerce site, you can use any theme among them without any second thought.
Top 10 Mobile-Optimized theme for WooCommerce store
1. uDesign – Responsive WordPress Theme
uDesign is the most popular shopping theme with a fully responsive layout for WooCommerce. This theme comes with many dedicated menu styles for mobile devices.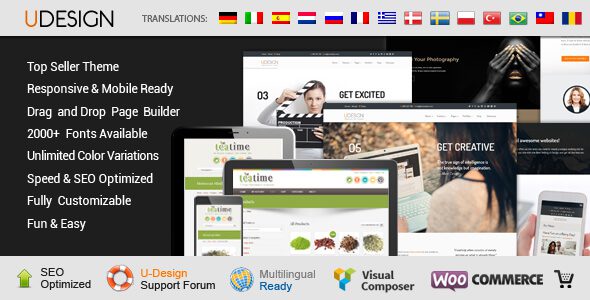 However, you can easily assign a different logo for the mobile version of your WooCommerce store. Also, it is possible to pinch-zoom images in the responsive mode and disable the fixed position of the navigation menu for mobile devices.
2. Flat Responsive WooCommerce Theme
Flat Responsive WooCommerce is a very popular theme for WooCommerce store. This theme always comes with great support for mobile and tablet devices.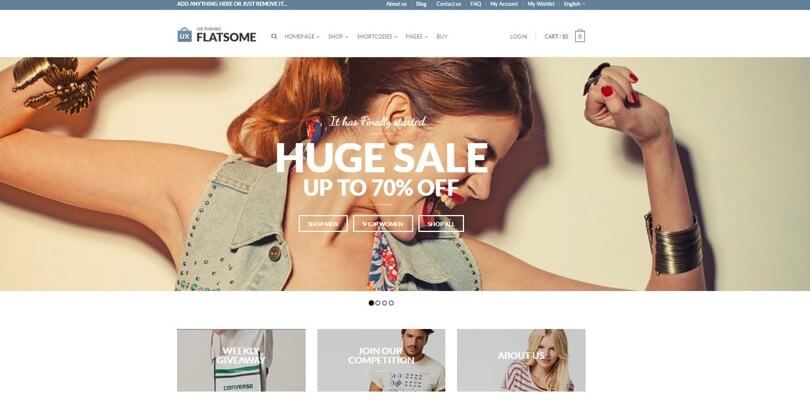 Consequently, in order to improve your mobile website's performance, this theme lets you disable the slider and allows the faster loading menu for mobile devices.
Also, the mobile visitors will be able to enjoy multiple features of the desktop site including using the accordions, filtering the categories, using the shopping cart, adding items to the wishlist etc.
3. Wendy – Multi-Store WooCommerce Theme
It's a creative theme for WooCommerce store with six different layouts, by using this fully mobile responsive theme, you can easily create attractive online stores.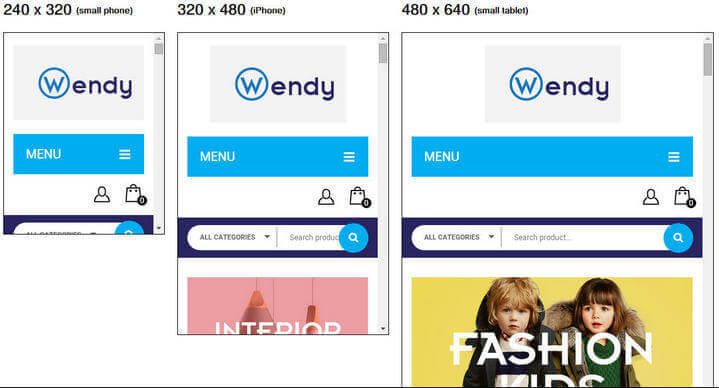 However, Wendy theme enables you to impress your mobile visitors by using the AJAX-powered shopping cart, smoothly animated menu, wishlist features, and product zooming.
Also, mobile visitors can compare multiple products. It is possible to optimize the design of the theme from the powerful theme options panel.
4. Magnium – Multi-Purpose WooCommerce Theme
Magnium is a fast, powerful WooCommerce theme with complete mobile support. Also, a powerful one-click demo installation feature.

This is a flexible theme comes with an adaptive layout that is powered by Bootstrap and a responsive menu. As the theme package contains the PSD files, you can easily customize the design of your theme. Also, you can create beautiful page layouts by using the built-in Visual Page builder plugin.
5. NastCreative – Responsive Woocommerce Themes
NastCreative is an SEO-optimized WooCommerce theme with full mobile support and based on Bootstrap Framework. As a theme it mostly depends on CSS, mobile visitors can enjoy a faster page loading experience.

However, the retina-ready theme looks good in smaller screens with higher pixel density. As the theme is offered with the po and mo files. In addition, you can easily translate it into other supported languages.
6. GoodStore – WooCommerce Responsive Theme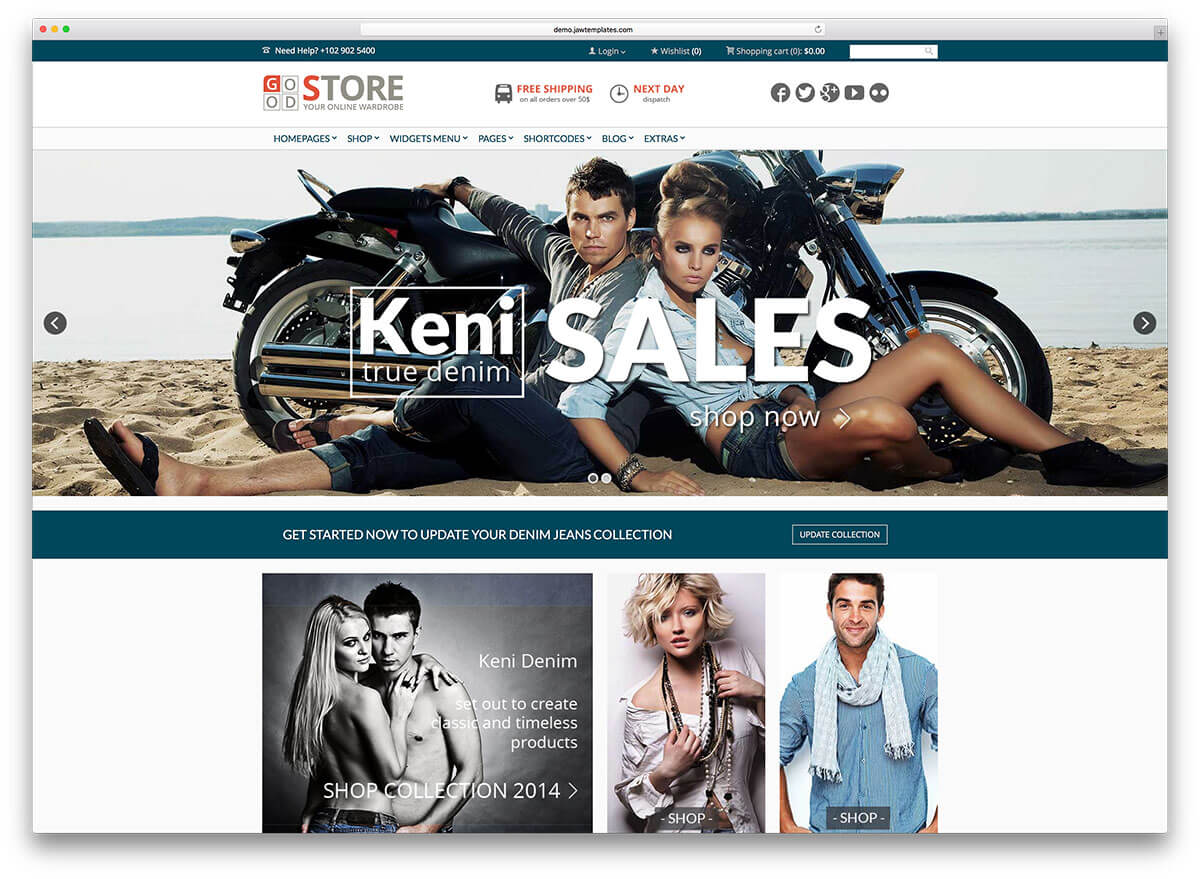 GoodStore is a multilingual theme for WooCommerce store with top-class mobile support. Thus, besides English, this good looking theme also includes complete translations for other languages containing Dutch, Italian, Russian, Swedish, Greek, Croatian, and Deutsch. Thus, for mobile visitors, you can select from the two different menu types and also customize the menu color.
7. illusion – Multipurpose Woocommerce Theme
This theme is provided with a fully responsive layout. The retina-ready layout of the theme is complemented by interesting features such as mega menu, smart search, lightbox effects, drop-down shopping cart, category grid view, product comparison, optional cookie control, etc.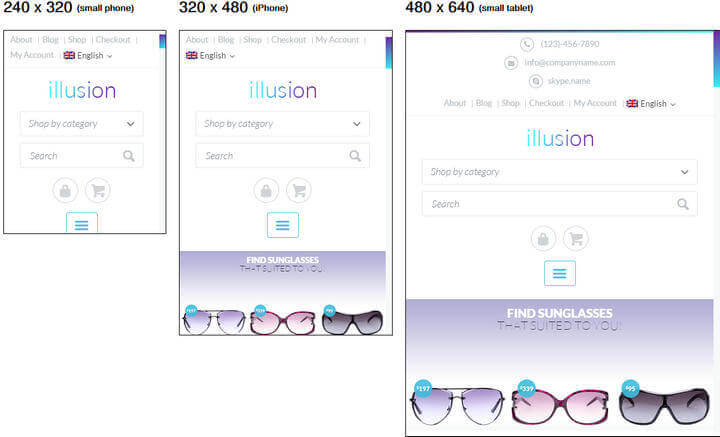 Thus, by importing the included demo content, you can easily get your WooCommerce store started within minutes. Also, if you want to offer an important update and notice to your mobile visitors, you can easily do that by using the Static head content feature.
8. Butiko – Responsive WooCommerce Theme
Butiko is a very popular WooCommerce theme for WordPress. Also, featuring a mobile-friendly layout. This is a feature-rich theme works perfectly on any mobile and tablet devices. Also, you can easily customize the visual aspects of your theme from the theme options panel.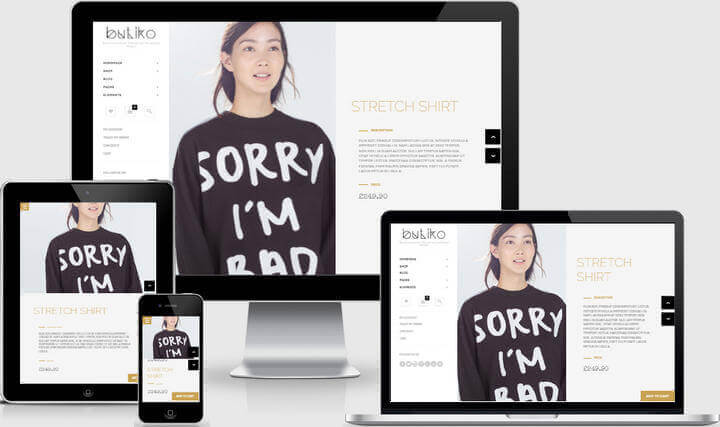 Although, as the theme supports YITH wishlist. Mobile visitors will be able to enjoy the wishlist feature. Other useful features contain seven custom widgets, different homepage layouts, CAPTCHA support, multiple premium plugins, complete Google Fonts support. Etc.
9. Classico – Responsive WooCommerce WordPress Theme
Classico- Responsive WooCommerce WordPress theme is a graceful designed WooCommerce theme that looks good on phones, tablets, and any other handheld devices.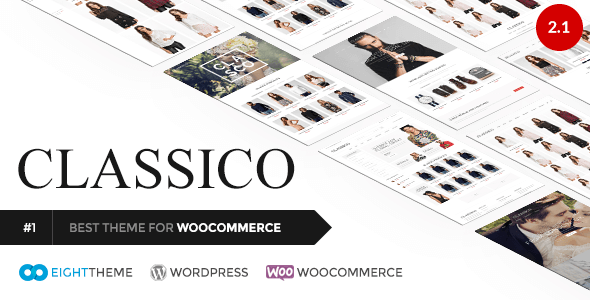 However, by using this, you can easily impress your visitors by presenting the mobile-optimized version of your site. Also, you can create attractive looking pages by using the integrated drag and drop page builder. It is based on the structure, the sidebar and the widgets will be automatically disabled for the mobile visitors.
10. Suave – Multi-Purpose WooCommerce Theme
Suave is a good looking and powerful WooCommerce theme with a strong focus on delivering a simple user experience for smartphone and tablet visitors.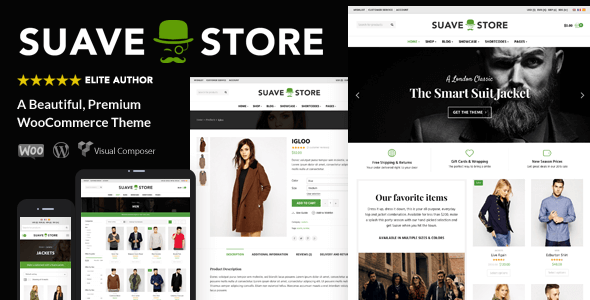 Also, this is a mobile-friendly layout theme, which looks great on retina screens. And it is possible to increase the viewport by customizing the height of the mobile headers. Also, you can select any of the ten different homepage variations. And the sidebar could be placed in either the left or the right side.
CONCLUSION
Here, we discussed the 10 best Mobile-Optimized themes for your WooCommerce store. Let me know which one you like the most. If you are already using any of these themes in your WooCommerce store, don't forget to share your experience with us.
We hope our blog is helpful to you. If you have any query let us know in the comment section below.
For quick WooCommerce Setup feel free to contact us. Dial our Toll-Free number + 1 844 275 0975. We will be pleased to help you.
Read More Blogs: