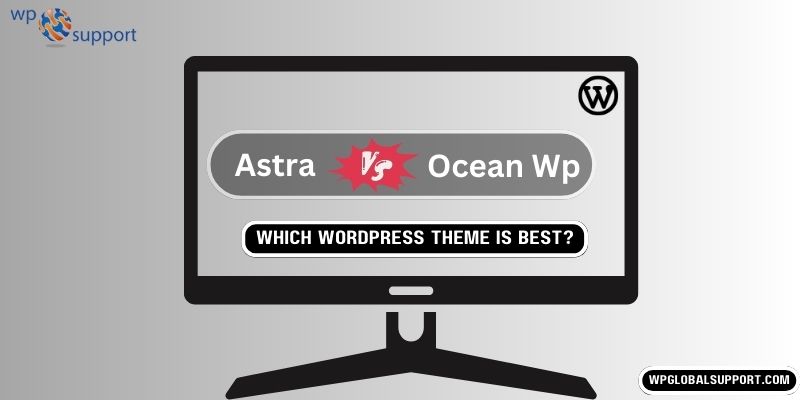 WordPress is the platform that is most useful for creating websites which presently serves more than 43.3% of all websites on the internet. The WP Content Management System is open-source which means it is free for everyone. This is made possible due to the themes it provides. Astra vs OceanWP is the most popular WordPress theme comparison that users commonly use on their websites. At present 1,000,000+ sites are built with Astra which means 1 million+ users have chosen Astra as their website theme. On the other hand, OceanWp has 7,000,00+ users who have installed this theme on their websites.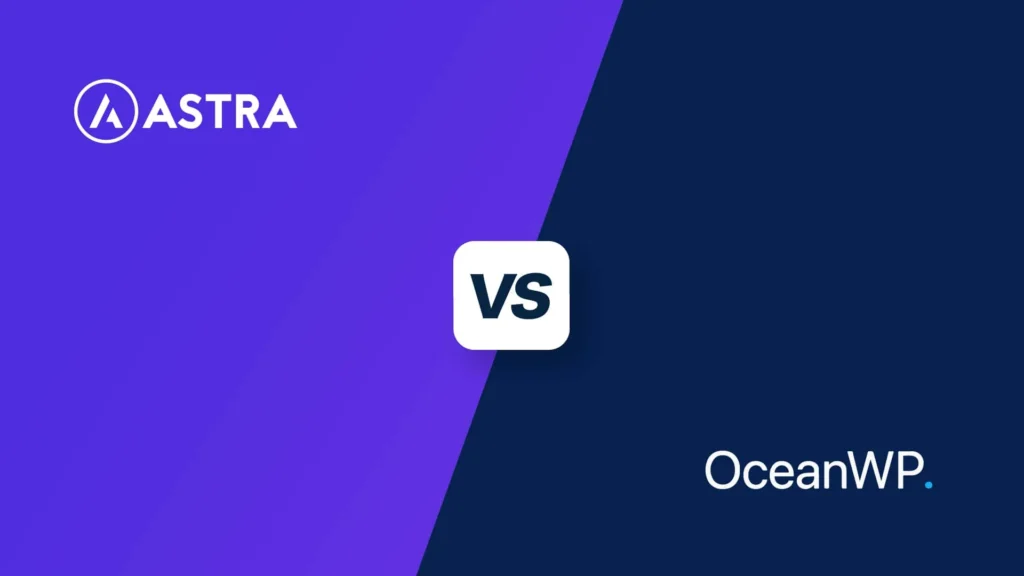 Both Astra and OceanWp themes provide customization options, and professional design and also offer support to third-party plugins. WordPress Themes can be integrated with various WordPress plugins for adding extra features to your websites. Astra and OceanWp both come with beautiful pre-made website templates. These themes can be downloaded free from the official website of WordPress.
When both of the themes provide this many features, it gets difficult to choose one among both. We are here to help you choose the best theme that will help you maximize the profit of your business. So let's get started.
Astra vs OceanWP: Points of Differentiation
We will be discussing and comparing the various aspects that turn a theme from simple to a best-seller. Such as price, loading time, SEO compatibility, lightweight, and as such. At the end of each comparison, we will be providing you with the result of the same.
Theme Introduction of Astra vs OceanWP:
Astra and OceanWp are the most useful theme of WordPress which is suitable for a business website, blog, personal portfolio, and woocommerce storefront. Both themes have advanced features like full customization, Quick installation, and easy setup. These themes are very useful for local businesses and online stores for creating a website without knowing coding languages. In this blog, we will compare Astra and OceanWP themes on their pricing, loading speed, demo site, and customization features so choose according to your business requirements.
Price difference between Astra and OceanWP:
When we talk about the pricing of Atra and OceanWP themes both have different prices and features. These prices and features can simply change or vary when a coupon is applied or during festive times when the companies provide many offers.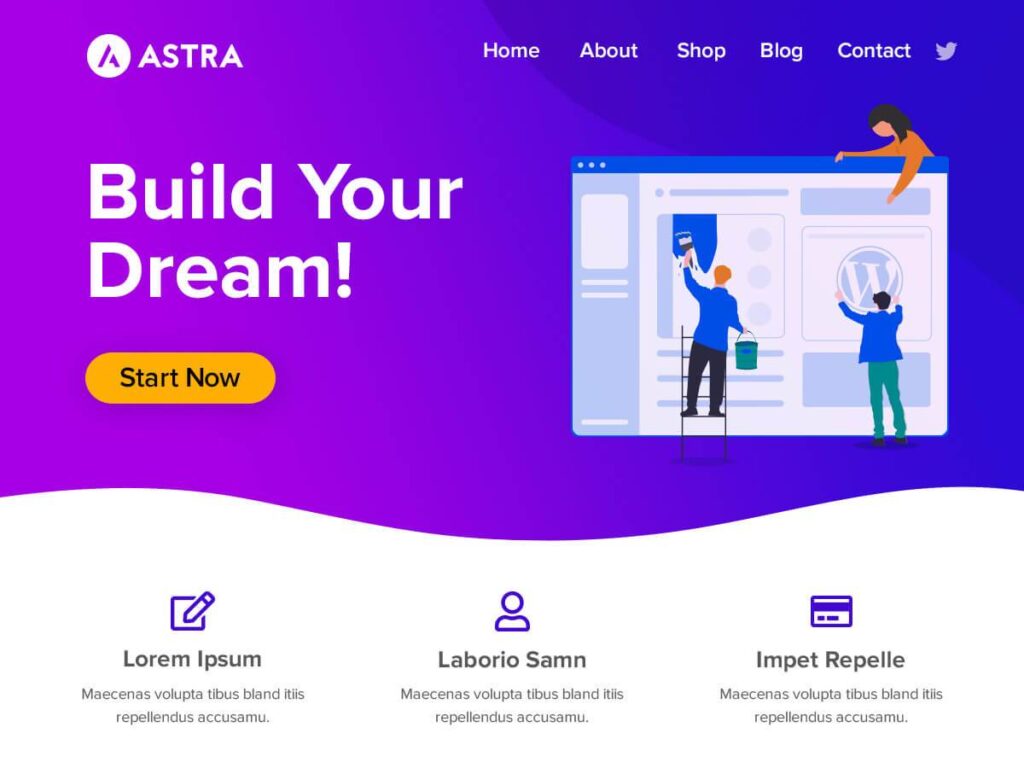 Astra has 4 plans which are named Astra Basic, Astra Pro, Essential Bundle, and Growth Bundle. You can purchase the plan annually or Lifetime. It offers different features as per the plan you will purchase. The pro version of Astra starts from $47 for 1 year which is higher than OceanWp.
| | | | |
| --- | --- | --- | --- |
| Astra Basic | Astra Pro | Essential Bundle | Growth Bundle |
| Free | $47 per Year | $137 per Year | $187 per Year |
OceanWP has fewer demo websites but it has an excellent free version. The pro version of OceanWp starts from $35 for 1 year which is lesser than Astra.
| | | | |
| --- | --- | --- | --- |
| OceanWP Basic | Personal | Business | Agency |
| Free | $35 per Year | $49 per Year | $80 per Year |
Result: When we compare both Astra and OceanWP we found that OceanWP is cheaper than Astra.
Speed and Performance: Astra vs OceanWP:
Speed is the major factor when we select a theme for our website because on average the person spends less than 3 seconds on a website page. No one wants to wait and delay can move your customers to other websites.
OceanWP mostly emphasizes top designs and Astra on speed so Astra takes less time to load as compared to OceanWp.
Result: Astra Uses Vanilla Java script which is a very lightweight and fast Executive language. When we compare both we found Astra's performance speed is faster than OeanWP.
Features and Extensions of Astra and OceanWP:
Astra is the most flexible WordPress theme with a lot of options and features for different websites. It also improves the overall performance of the website with self-optimization.
OceanWP has also tons of features and extensions such as Ocean Extra, Woo popup, post slider, custom sidebar, and many more. It doesn't have a self-optimization feature for improving the overall performance of the website.
Result: Astra has more Features and extensions as compared to OceanWP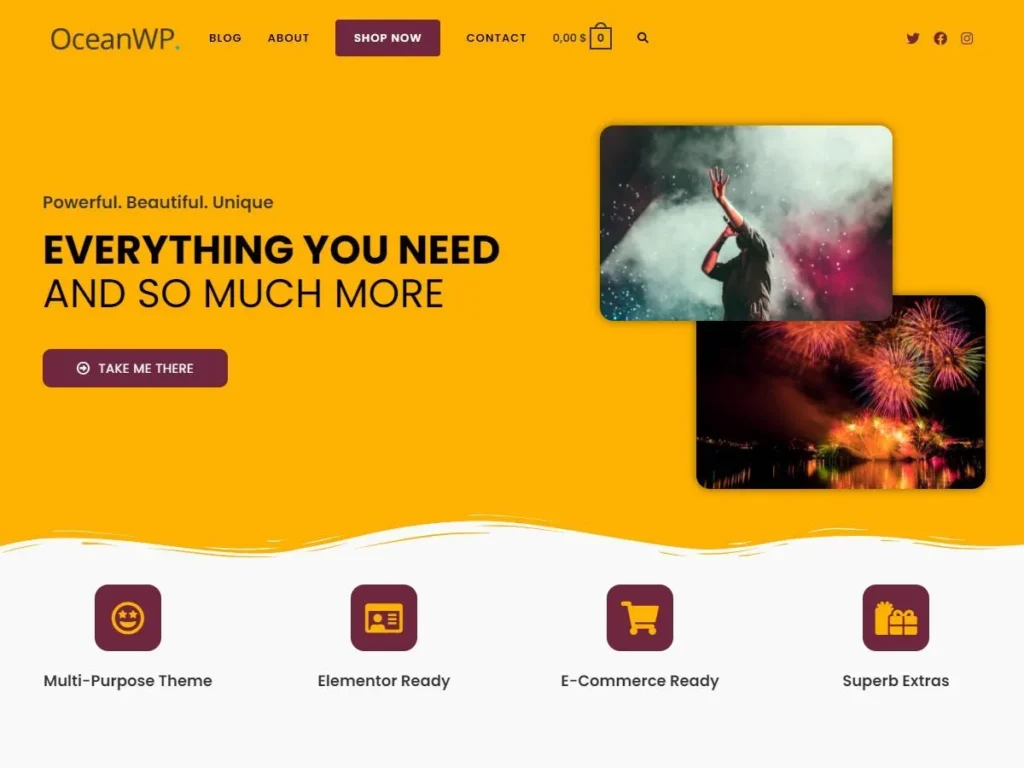 Astra and OceanWP: Templates/Demo Sites
Astra Provides importable templates/Demo sites with a choice of four building plugins. It will give you over 280 demo sites from which 95+ will be available in the free version and for the rest you have to purchase paid agency plans. Astra includes templates for Fitness, Education, Real Estate, Lifestyle, freelancing and Online Courses.
As compared to Astra, OceanWP offers a very low demo site in the free version. You will get only 15 free and 185 premium templates.OceanWP includes templates for Restaurants, Businesses, E-commerce stores, Health, Transportation, and IT services.
Result: We found that Astra offers more demo sites for builders as compared to OceanWP.
SEO compatibility of the Plugins:
SEO is the very essential part of any website because without SEO your website will not rank on Google's search engine result page. When the website does not rank on that how the clients will get directed to our website?
Astra has built-in SEO optimation and schema implementation which helps your website to rank on the Google search engine result page.
OceanWP doesn't have any built-in Seo optimization schema. For SEO optimization we have to add an extra third-party plugin. Extra plugins that are available in WordPress for SEO are Yoast SEO Plugin, SEO Press, Rank Math, All in one SEO(AIOSEO), and many more.
Result: As compared to both we found Astra is a more SEO-compatible Plugin than OceanWp.
Ease of Use: Astra vs OceanWP
Astra offers a limited customization feature in the free version but it is easy to use. On the other hand, OceanWp is not easy to use because its option for customization is poorly organized which makes it not a user-friendly interface.
Result – Astra is easy to use as compared to OceanWP because it has a well-organized option panel that provides clients with an easy interface to customize or add extra plugins to their websites.
Final Verdict:
In this blog, we have compared Astra and oceanWP themes on the features of SEO compatibility, Ease of use, Demo sites, Speed Performance, Features, and extension.
Both the themes provide awesome features which makes it difficult to choose one from them but Astra is the top most picked theme by the users. Ultimately, the Decision to select a theme for your website depends on your business so select wisely.