cPanel is also known as control panel which is basically a web hosting panel based on Linux system. It provides a website all the automation tools to simplify the process of hosting a website. It also provides a graphical user interface to the website.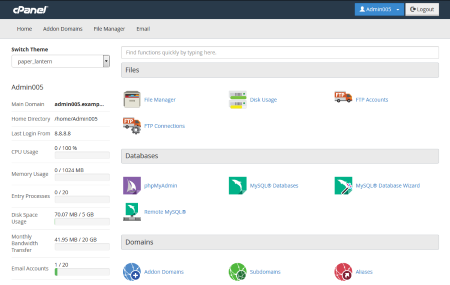 In the GUI of cPanel, it has command line and API based access that allows web hosting organizations, developers and third-party software vendors to automatic administration processes. cPanel is designed for working as a virtual private server or dedicated server.
cPanel in WordPress
cPanel in WordPress includes many options to manage user accounts. It include   
first preference menu bar. In preference menu there are 5 options located they are: getting started wizard, video tutorial, change password, update contact info, change style etc
Second menu contains: email accounts, webmail, forwarders, mailing lists, user level filtering, MX entry etc.
Third menu includes: backups, backup wizard, file manager, web disk etc.