The admin panel or admin area is also known as the administration area in WordPress website. Where only an authenticate user can make changes in it.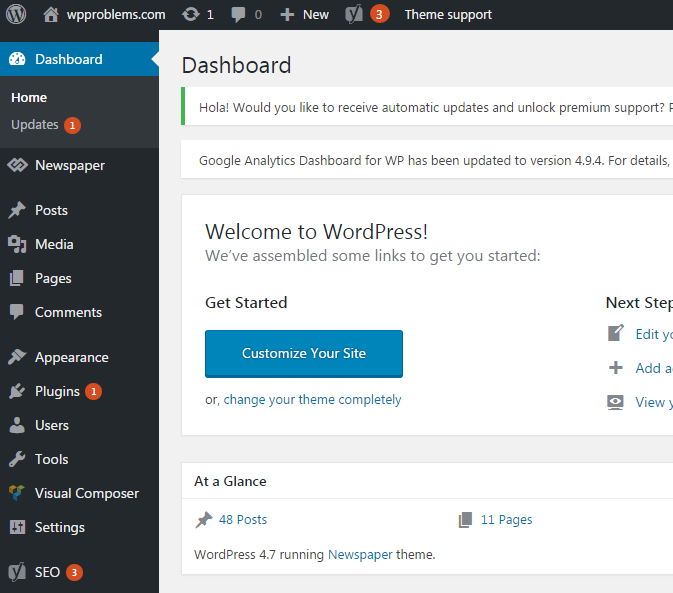 WordPress admin panel contains these following parts:
Admin Menu:

It is the main menu of admin panel. It contains menus and submenus items which user can easily choose and go through.

Admin Bar:

It is the top bar located in the top side of the admin area dashboard. It can contains some useful links and informations. An authenticate user can only see this functionality.
User Info:

It show the information about currently logged in user. It is situated on the top right corner of WordPress site. It also shows some other useful infrmation about user and a logging out button in its bottom.
Content Area:

It is the central part of

WordPress admin panel/area where all the information shows.
Help:

It shows some information about helps related to WordPress issues.
Dashboard Widgets:

Dashboard widgets contains all the structured pages in dashboard.
Screen Options:

It gives user to show or hide some elements on pages.
Accessing WordPress Admin Panel  
You can access the admin panel by using link:
example.com/wp_admin/ or example.com/wp_admin page.