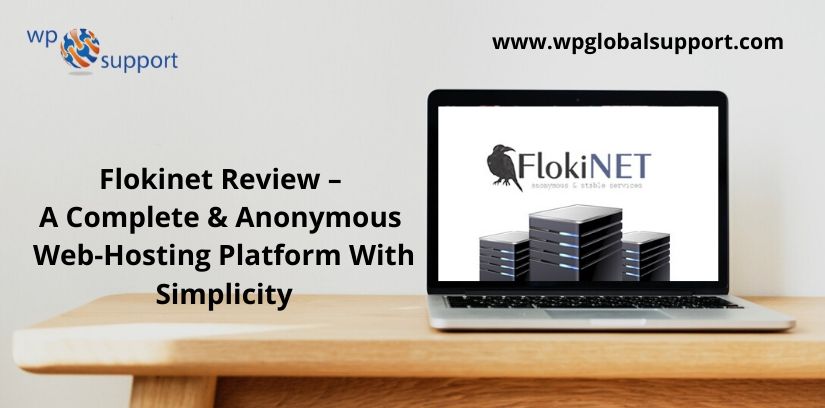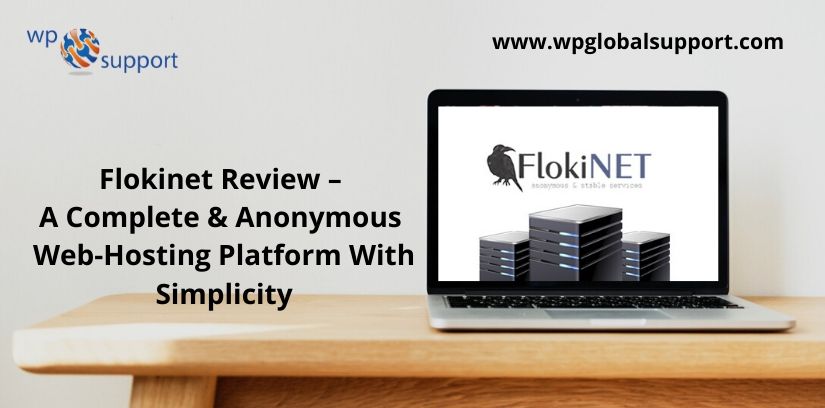 Flokinet hosting is the best option in terms of providing the most anonymous web hosting solutions with the sort of ease and simplicity to your website. Established in 2012 in Iceland, this web hosting and domain registration provider company is known for giving a complete way to express your interest with some passion as well as in a much confidential manner.
Flokinet hosting data-centers are located in Iceland, Romania, Finland with the majority of its clients are located in Europe. Now the company has gained its status as one of the best offshore hosting providers worldwide. Flokinet offers DMCA ignored hosting for your site at the lowest price.
Apart from the hosting service, Flokinet also offers services like penetration testing, secure VoIP, TeamSpeak, web design, operational security consulting, etc; to boost your IT business significantly. Flokinet provides its users with a unique set of features and tools specially designed to build secure websites while maintaining quality performance.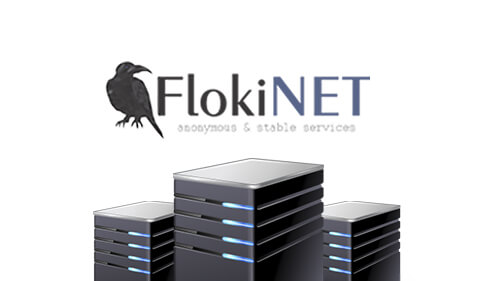 Why Prefer Flokinet?
Flokinet hosting provides exceptional, highly safe and secure and unique hosting with so much dedication and commitment that can best be expressed by analyzing the below points.
Fully secure hosting
Flokinet just being aimed at providing a safe and secure offshore hosting to keep your data protected from any unauthorized third party. It offers a distinct encrypted end-to-end VoIP protection as well as SSL Certificates for all shared hosting accounts. You can also trust the Flokinet's dedicated staff and the encrypted working stations for your data to remain anonymous.
Flexibility
Flokinet hosting provides services for small shared hosting accounts to large Servers with up to 512GB Ram Memory. It is very adjustable to all the complex web hosting and offers flexible solutions designed for maximum performance and security.
Simply Anonymous
Flokinet doesn't need any extra personal or identification details from you to register with its hosting. In fact, it only requires a valid E-mail id to make you a perfect client of its various web hosting options.
Full Access
Flokinet hosting offers full Root access and kernel control to its VPS and Dedicated Servers as well as iLO functionality to fully control its HP Servers remotely.
Quality support
Flokinet is always there to serve all your curiosity and queries with the exceptional support that can be provided in many ways like Threema, Skype, Signal, WhatsApp as well as phone and email mediums. It responds to queries very quickly with a great level of satisfaction for the customers covering a wide range of hosting issues.
Features
Some of the distinct features that are provided by Flokinet are as follows:-
SSH access
Flokinet hosting offers SSH (Secure Shell) enabled connection that enables you to install additional applications and provide easier management of your app's files. The hosting provider's inaugural packages also come with at least 20 GB SSD storage.   
SSD hosted
Flokinet provides its hosting with the SSD functionality that allows your applications to run with great speed. It offers SSD storage that enables you to access your data extremely fast. With this, you won't need to call many scripts as it gives up more bandwidth, greater Input/Output performance and higher response time.
High uptime guarantee
Flokinet is just committed to providing you a high standard network uptime guarantee of 99.9 percent. Its hosting servers always put one step ahead to maintain this performance with some of the quality host services and various advanced techniques.
Softaculous installer
Flokinet allows you to easily Setup your hosting account with Softaculous, an auto app installer that provides an estimate of 380 scripts from WordPress, PrestaShop, WHMCS, Magento, etc; Softaculoius allows a single click installation process for a variety of great scripts.
Secure hosting
Flokinet offers great security to all the hosted domains through Automatic SSL Certificates via Let's Encrypt. It also gives an extra layer of protection by setting up a high-security firewall and Brute-Force protection. You can also opt for security scans to detect if it's all getting right.
Best Cpanel
Flokinet uses the best possible control and management tool like Cpanel (control panel) where you will be able to take total control of your domains, emails addresses, FTP/SSH, backups, Databases, etc;
Unlimited package
You can get unlimited add-on domains, unlimited emails, and unlimited sub-domains with Flokinet's hosting packages. however, Network bandwidth is only unlimited for the Romania and Finland packages.
DDoS protection
With Flokinet, your website will be protected under a DDoS filter that has a strength with an estimate of 1210 Gbps. Surely, it will provide you one of the best anti-DDoS features. However, this feature is only made available for the Romania location only.
DMCA Ignored
Flokinet comes with the quite important DMCA ignored hosting packages that are just vital for your website to publish your expression of interest freely without getting worried about any copyright laws. More so, it also comes at the lowest price. Its data centers will give you complete anonymity to your website.
Multiple payment options
There are a number of payment options supported by the Flokinet hosting provider such as DASH, Bitcoin, Litecoin, OK Pay, Western Union, PaySafeCard, MoneyGram, cash by post, bank transfer and many more. All the payments are made on a monthly basis. However, Flokinet doesn't provide any refund or money-back guarantees.
Domain Locking System
With Flokinet's Domain Locking System, you can prevent unauthorized transfer of your domain names. An enhanced security feature that makes your domains secure and intact from any external interference.
Whois Protection
With the Whois privacy and protection, you can keep your private information safe from any threats like spammers, mining robots, etc; It is the system provided by the company to hide your personal details that are done by a proxy server.
Some other features of Flokinet are:-
Provides an operating system as per your choice

Free migration support under the same control panels

You are allowed to publish Legal adult material on Romanian and Finnish servers

No need for personal data, instead use only a valid email address to create an account
Plans and pricing
Shared Hosting
Flokinet offers some very popular plans for all your shared hosting needs. You can choose from the below list of Shared hosting plans for your site to get a different taste of hosting.
Romania I
The features of this inaugural shared hosting plan are as under:-
2GB SSD Web storage
Weekly Backups
Unmetered Traffic
2 MySQL Databases
Weekly Backups
DDoS Protection
Pricing- 2.99 Euros/month. you can also get the same features with the exception of DDoS protection for Iceland I plan that cost you € 3.50/m while Finland I plans comes with the same price.
Romania II
The most recommended shared hosting plan for you which is featured as below:-
5GB SSD Web storage
Weekly Backups
Unmetered Traffic
5 MySQL Databases
Weekly Backups
DDoS Protection
Pricing- 5.00 Euros/month for Romania servers. In the Iceland II plan, you get one less GB storage space and Databases without DDoS protection at a price of € 6.00/m, while for Finland II, it cost you € 5.00/m with only the exception of DDoS protection.
Romania III
A shared hosting plan which is rather more suitable for your professional web hosting need. The features of this plan are listed below:-
10GB SSD Web storage
Weekly Backups
Unmetered Traffic
10 MySQL Databases
Weekly Backups
DDoS Protection
Pricing- 9.00 Euros/month. For Iceland III, you only get 6 GB storage and 8 databases without DDoS at the same price. As for Finland III, it only comes without DDoS protection with the rest same features and price as of Romania III.
VPS server
Flokinet offers a fine VPS (Virtual Private Server) hosting plans that are just made for a perfect start of your VPS hosting need. This hosting is subdivided among three different server locations with various plans and features that are listed in the table below:-
Romania VPS I

Romania VPS II

Romania VPS III

Iceland VPS I

Iceland VPS II

Iceland VPS III

Finland VPS I

Finland VPS II

Finland VPS III

1 CPU Core

2 CPU Core

4 CPU Core

1 CPU Core

2 CPU Core

4 CPU Core

1 CPU Core

2 CPU Core

4 CPU Core

1 GB Ram

2 GB Ram

4 GB Ram

1 GB Ram

2 GB Ram

4 GB Ram

1 GB Ram

2 GB Ram

4 GB Ram

20 GB SSD

50 GB SSD

90 GB SSD

20 GB SSD

50 GB SSD

90 GB SSD

20 GB SSD

50 GB SSD

90 GB SSD

1Gbit Uplink / 1 TB Traffic

1Gbit Uplink / 2 TB Traffic

1Gbit Uplink / 3 TB Traffic

1Gbit Uplink / 200 GB Traffic

1Gbit Uplink / 300 GB Traffic

1Gbit Uplink / 400 GB Traffic

1Gbit Uplink / 1 TB Traffic

1Gbit Uplink / 2 TB Traffic

1Gbit Uplink / 3 TB Traffic

IPv4 (Internet Protocol)

IPv4

IPv4

IPv4

IPv4

IPv4

IPv4

IPv4

IPv4

KVM (Kernel-based Virtual Machine)

KVM

KVM

KVM

KVM

KVM

KVM

KVM

KVM

Anti-DDoS

Anti-DDoS

Anti-DDoS

Euros 10.00/month

(Starting price)

Euros 20.00/month

(Starting price)

Euros 40.00/month

(Starting price)

Euros 20.00/month

(Starting price)

Euros 30.00/month

(Starting price)

Euros 60.00/month

(Starting price)

Euros 15.00/month

(Starting price)

Euros 29.00/month

(Starting price)

Euros 55.00/month

(Starting price)
Some other services offered
Dedicated server hosting
Flokinet offers fine Dedicated server hosting to give more flexibility to your project with the distinct features of iLO Remote Console, DDoS Protection, Enterprise Line provided by HP.
Domain registration
Flokinet offers you to choose a perfect Domain that can fit your work of interest or Business at reasonable prices.
Server Colocation
Flokinet provides you a nice chance to colocate your server with them. Same some extra effort and money by opting for the company's colocation services that come with multiple power lines and great network connections.
AutoScan
Flokinet also offers you a great chance to scan your websites on a monthly basis to check its security and provides the most reliable solution to fix if something wrong is detected.
LIR Services
Since Flokinet is a Local Internet Registrar (LIR) member from RIPE NCC, it can take care of your IP addresses request to the Internet for your business.
penetration testing services
Flokinet offers some of the best Pentesting Services to take care of your local infrastructure or online services.
Some pros and cons
Pros
Monthly payments
Full root access
Anonymous sign-up
Flexible payment options
Cons
No refunds or money-back guarantees
---
Bottomline
Flokinet can be the best option for you to get a totally free web-hosting with its complete anonymous solution for your website to express your thoughts in quite a good effect. With the reasonable price and free from DMCA, DDoS, it is a perfect choice for those who just need a way to avoid any freedom of speech violations related actions.
We hope you like our blog on Flokinet hosting if you have something to express you can have your say in the comment section provided below.
If you own a WordPress website and want some help regarding its proper maintenance then don't hesitate to talk to our customer support team. Just dial +1-855-945-3219 (toll-free). We will be glad to help you.

That's all, thanks!
Read more useful blogs: