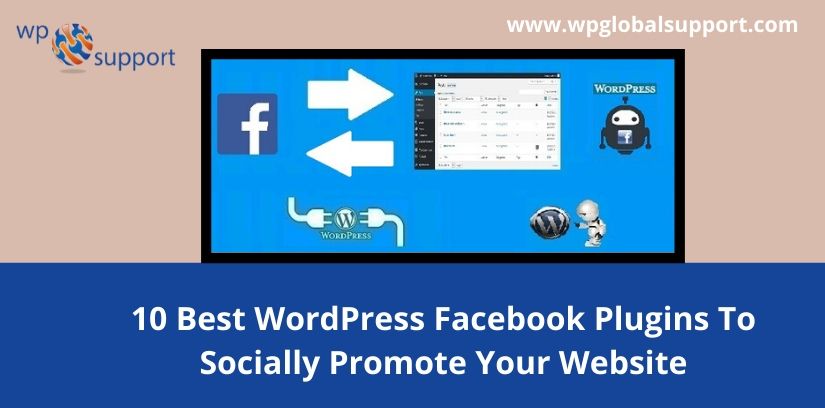 Facebook is one of the most vital platforms to promote your Website socially. If you have a small business site, Facebook can become more useful because this platform can help you obtain a large number of customers. A Facebook integrated blog always has the advantage to make a mark among the peoples and create an attractive reputation of its site's owner.
With more than 1 billion active monthly users, Facebook is such a force that can power your online presence to some extent that you can hardly ignore it. The best part is that there are many ways you can use its power for the advantage of your blog.
Facebook plugins for WordPress take the hassle out of manually posting updates on your page, announcing events, engaging with your fans, sharing images, and plenty of the other ways you connect with your fans and followers.
Facebook plugins for WordPress can let you make the most of a social network like sharing Facebook updates, events, fans, and images on your website to automating updates and adding a handy image share feature.
In this post, we're going to look at some of the best Facebook plugins for WordPress Website that can let you add a range of various functionalities to your blogs and to promote your website just like a social site.
Best WordPress Facebook Plugins
Social Page Feeds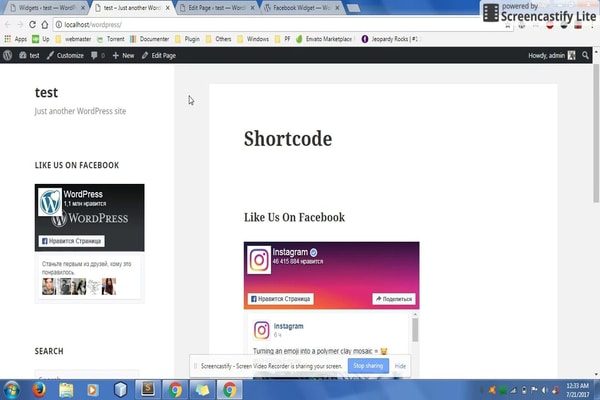 A very popular WordPress Facebook plugin, Widget for Social Page Feeds is just made to simply embed the Facebook pages to your WordPress website. With over 10,50,000 downloads and more than 1,00,000 active installs, this plugin is very much sought after for the WordPress enthusiasts to integrate their site to Facebook pages.
This plugin comes with lightweight and easy to configure settings with shortcode support
Simple Like Page Plugin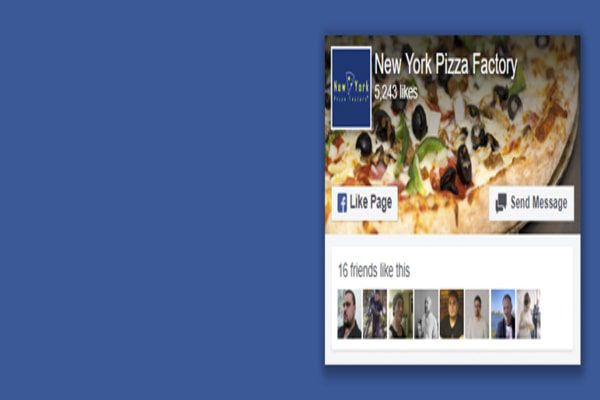 Simple Like Page Plugin is another WordPress Facebook page plugin that tends to promote your WordPress Website by enabling you to simply embed Facebook content to your blogs.
With the plugin, it has never been easier before to integrate WordPress widgets and shortcodes between your site and Facebook page. Just see the different feedbacks from the visitors, see page events, send messages and likes the page with one click.
Facebook Wall and Social Integration

Mitsol Social Post Feed (Formerly known as Facebook Wall and Social Integration) plugin helps in displaying a live feed of your Facebook page, a profile feed, and wall posts on your WordPress site. You can customize this feed by any means you need using a selection of the settings and options that come with the plugin.
The Pro version adds more functionality and options. It includes video post feeds, photo posts, ability to select which post types the plugin works with, display post comments, etc.
It is like a solid Facebook plugin going by its five-star rating on its official page. Just try the free version before you think about upgrading.
WP2Social Auto Publish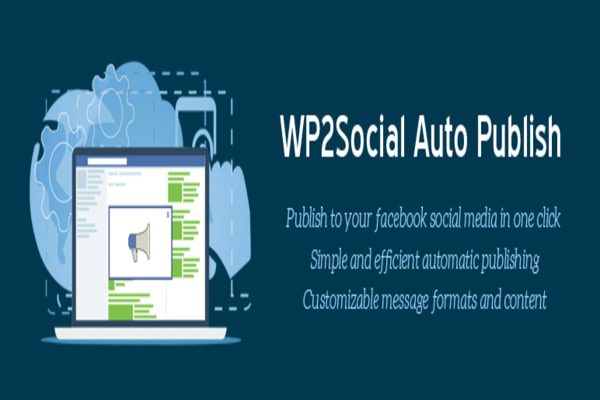 WP2Social Auto Publish lets you automatically post your latest blog posts to your Facebook page. You have the option to customize the message that is posted on your page when new content is published on your blog. You can also set up the plugin to post instantly after a post is published or at a later date.
There's also a nifty feature on hand that lets you share your content on multiple page timelines at once. Some of the other options include global settings for all posts and categories, selective posting by category, advanced scheduling, etc.
Social Post Feeds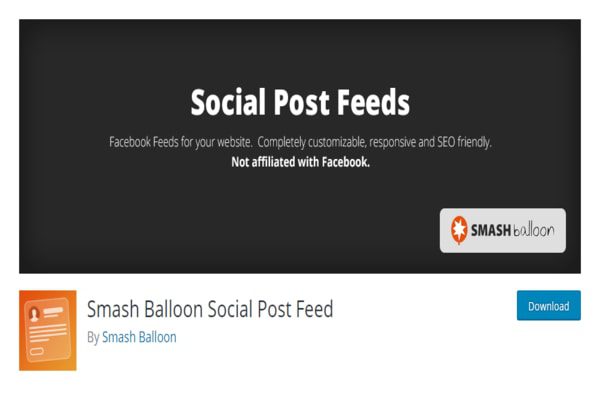 Social Post Feeds offers plenty of options for creating a completely unique Facebook feed on your WordPress website.
Most of the plugins retain the default Facebook look for your feed and this plugin offers a lot of styling options that let you match your website's design. It is mobile optimized and shows feeds from multiple fan pages.
Some of the Additional features include Facebook events display, custom CSS integration, ability to show or hide the author's Facebook profile picture, etc. The Pro version includes advanced functionality that boosts your site's SEO and features to boost social engagement with your Facebook page fans or group members.
WP FB FanBox

WP FB FanBox is as easy as they come. Just configure the settings for WP Facebook FanBox, add the widget or shortcode where you want it to display and a Facebook updates feed shows on your site. It also includes many different themes so you can more closely match your website's look and feel.
The plugin is also lightweight and loads faster. Its features support different languages and include shortcodes with various parameters
Feed Them Social

Feed Them Social plugin can display text, videos, images, events and more from Facebook as a box or even as a whole website page.
There are many customization options as well, but what actually makes this app stand out is the fact that Feed Them Social can also show feeds from Instagram, Twitter, YouTube, and Pinterest.
The premium version enables you to set the number of updates, pictures, or videos to display for each individual social feed. It also includes simple widgets for all the feeds and also lets the shortcodes to work with WordPress' standard text widgets.
Facebook Page Promoter Lightbox

Facebook Page Promoter Lightbox's main aim is to convert website visitors into Facebook page fans. After the activation, it displays a Facebook Like box inside a lightbox. In case you are looking forward to a novel way to enhance the number of visitors like your Facebook page this plugin is the best choice.
You can configure it to show on pages, the homepage, posts, or archives with or without a delay. The premium version adds more features like advanced customization and cookie settings for returning visitors.
Facebook Members

It is a simple plugin that adds a Like box and recommendations bar on your WordPress website. Facebook Members is a simple plugin to use and lets you gain Facebook fans for your page by encouraging likes right from within your WordPress website.
The Like functionality shows the number of likes, number of users who have liked the page and lets users read posts on your Facebook page without visiting the actual page itself.
With the Recommendations Bar feature, users can like particular posts, share the post, and get recommendations.
IK Facebook Plugin

The IK Facebook Plugin is a strong plugin that can offer feature-rich customization functionalities to your WordPress Website. This plugin contains a distinct Facebook like button widget on your blog page. With IK Facebook, just add your Facebook photo gallery and album to your Website with a magnificent effect.
The free version of this plugin offers solid functionality. However as with the other plugins in this section you are required to upgrade for the premium version to see its true strength.
---
Conclusion
When we talk about Facebook plugin's advantage then there is much more to explore than we posted. Although, the above-mentioned WordPress plugins are just important for boosting user engagement, collecting positive feedback and make a command to your social digital presence.
Every plugin on this list is made for the general-purpose. Consider one that works most effectively as per your requirement.
If you have any problem with the WordPress maintenance and settings, you can contact our WordPress Technical Support Team Dial +1-855-945-3219 (Toll-Free). The door to our WordPress customer service is always open for you. We will be pleased to help you and solve the issue related to WordPress.

Thanks!