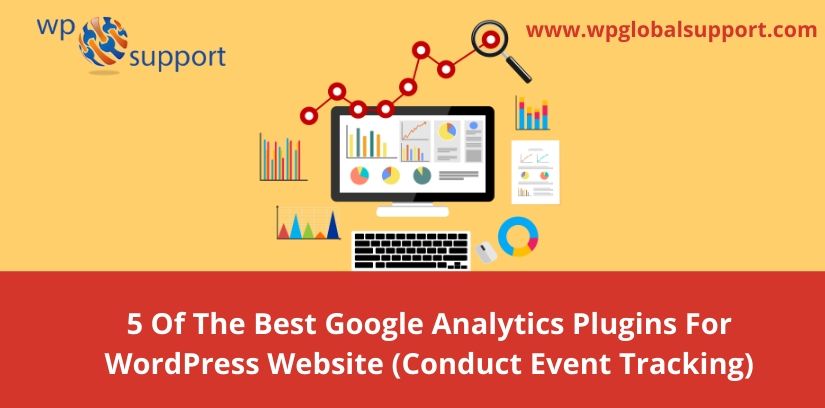 If you want to make your blog to be a better learning platform for your audience, then it is necessary to find out what content they like the most so that you can gain more traffic and to know whether your blog is growing in the right direction.
But to get the entire data, you require an event tracking tool like Google Analytics plugins. More than just Google Analytics on your WordPress Website you also need a way to simply find the specific data and reports that literally provide useful information.
For helping you to do this, we are going to share with you some of the best Google Analytics plugins for WordPress. Many of these plugins will assist you to not only add the Google Analytics tracking code to WordPress but also view important analytics reports right on your WordPress dashboard.
You'll be more likely to use it when you're able to access actionable analytics data without leaving WordPress. So let's have a look:-
Google Analytic

s

plugins should accomplish at least two things
It should establish the connection between your Website and Google Analytics without you having to update any of your site's code.

It should add a comprehensive dashboard filled with statistics to WordPress backend. And keeping the entire data for your site within WordPress.
Most of these plugins will guide you to achieve those goals. Your goal now should be to shift through this list and find one with the ease of use, price point and intended purpose that jives best with what you need. To start with, just analyze the following WordPress plugins.
Best Google Analytics Plugins for WordPress Website
Best Google Analytics Plugins for WordPress
Google Analytics Dashboard for WordPress Plugin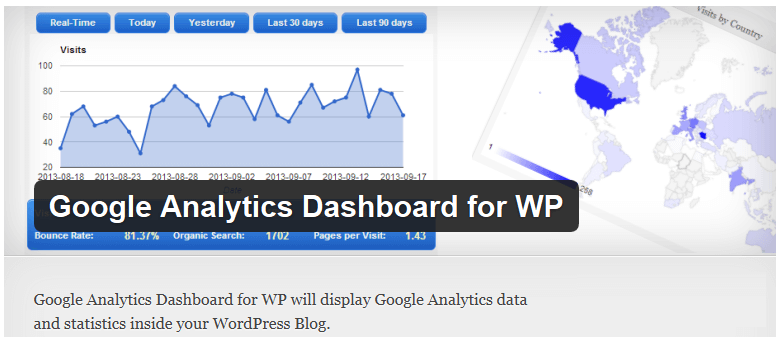 This is the ultimate Google Analytics plugin. Google Analytics Dashboard for WP adds the tracking code to your site and then it pulls all the key statistics and a little bit more into your dashboard.
The entire Google Analytics data fits within a single widget on your dashboard. It's up to you for configuring the type of timeframe, statistic and any special dimensions that you wish to show within it. It also works with multisite.
Google Analytics+ Plugin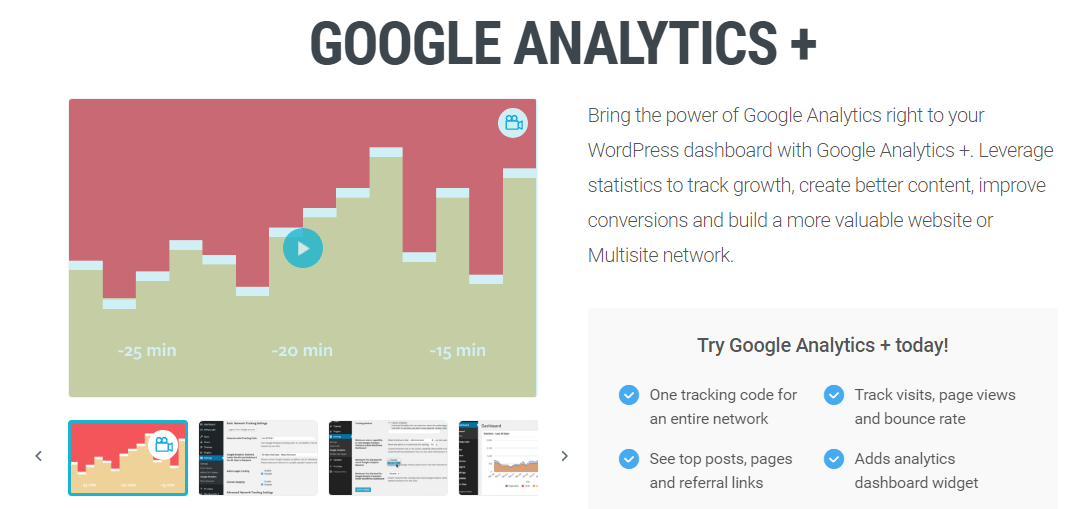 This plugin simplifies the process of getting the Google Analytics tracking code onto your site and then it enables users to add as little or as many data about their site or network of sites to the WordPress dashboard.
Analytify Google Analytics Dashboard Plugin

Analytify is the premium plugin. The dashboard interface is the same but this one comes filled to the brim with performance data, social media referral information, e-commerce tracking, page-level analyses, and much more. You can also catch a glimpse of each page's analytics from the frontend of your site.
The one more thing to note is the pricing. There are plans for various business purposes. However, if you are a developer or serving multiple clients on behalf of your agency you can secure enhanced WordPress analytics all at once with this plugin.
GA Google Analytics Plugin

This is a Pure and simple Plugin. This plugin aims to achieve the Analytics tracking code on each and every page of your Website. GA Google Analytics is the best for you if that's all you require help with and you're not interested in pulling statistics into your dashboard.
MonsterInsights Plugin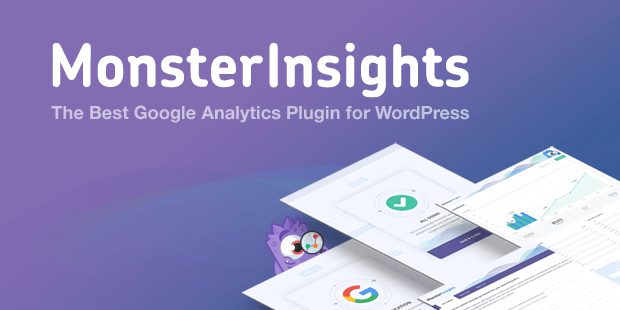 Most of the plugins will pull in the usual statistics from Google Analytics. Just like the number of real-time visitors, referral sites and so on. Also, this one still goes further and tracks link internal, outbound, and an affiliate, file downloads as well as e-commerce sales.
This is the best plugin for you if you're trying to make money on your site and these smaller and yet more important pieces are key to conversion tracking.
---
Conclusion
If you want your site to be successful now and also in the near future, you can't afford to leave anything up to chance. Google Analytics is a very powerful tool that will help you unlock those insights into what's happening on the Website.
With the help of the Google Analytics plugin, you can spend less time concerning how to code it into the backend and reviewing your data so you can update your content and the user experience appropriately.
You can also take help from our WordPress Support team. Our experts will tell you the root cause of the problem and will guide you properly on how to resolve it. Dial our WordPress helpline number +1-855-945-3219 (Toll-Free).

That's all, thanks!