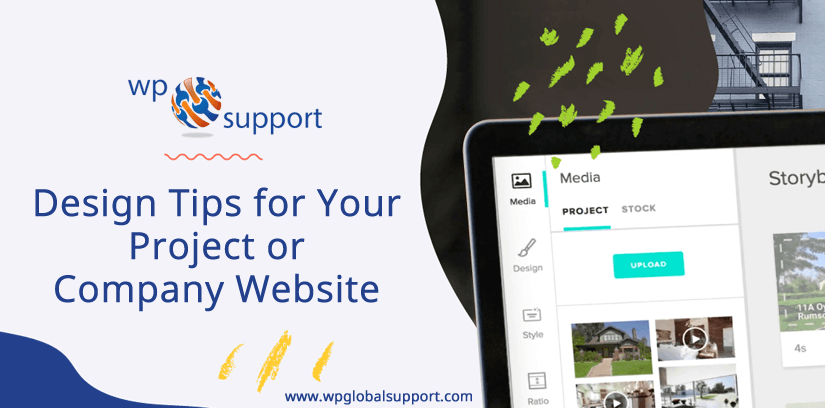 New projects, companies, and startups appear every day. At the same pace is growing concern about good design, but it is still a process that needs to be much more developed in the minds of new entrepreneurs. Check out business WordPress themes for new entrepreneurs.
It is up to us, whether we are partners, owners or contractors, to show the importance and the solutions that a strategic design will do in the product and in the company.
So we selected some tips and possible adjustments that could be made to the project that is involved and will bring a good result in a relatively short period of time.
1. Mobile First
It's been a while since the reality: most of the online traffic is through mobile devices. A website that is not responsive is not well accepted and often has only partial utility.
But today we have gone from the point of thinking of just adapting a great site (in terms of pixels) in small screens. Ideally, the smallest resolutions should be the main focus.
Another important factor is that Google indexes better-optimized pages for mobile devices (due to its mobile-friendly algorithm).
Thinking about this, and also in the strategy mentioned earlier, starting your planning for smaller versions enables you to create layout variations for larger screens much more easily than the reverse (big to small) way, saving you unpleasant surprises when you discover you need to delete blocks of content because they do not fit into smaller screens.
2. Less is more
This concept is still very important today, especially when it comes to design for websites.
Your WordPress website templates should prioritize what's important: it needs to be lightweight and easy to interpret, so avoid a layout with too much distraction, visual pollution, unnecessary elements, and animations.
You only have a few seconds to captivate the attention of the user, so the most recommended is to use a clean, elegant, direct and objective layout. Stay focused on the important and relevant points of your business, with lightweight pages, well-positioned elements, and smooth navigation.
3. Look at the hierarchy of information
Planning is crucial for website design projects, and hierarchically organizing all the content that will be present on the site is part of that process. In other words, it is necessary to define the insertion of each element according to its order of importance. To facilitate understanding, we can exemplify this concept using the summary of a book.
It is in the summary that the reader finds the topics that are addressed in the work and, in order for the content to be clear and meaningful; the information must be organized in a coherent and hierarchical way.
The hierarchy will guide the user while browsing your site. Therefore, it must be thought strategically, ensuring that the actions make sense and have a well-defined goal.
4. Apply your business identity
As with all other touch points in your brand, you should also apply your company's visual identity to the website. Remember that the visual identity system has as main objective to create a unit and a visual standardization, which facilitates the communication and the fixation of the mark by the consumers.
Therefore, elements such as colors, typography, graphics, and your company logo should also be present on your site, creating a consistent visual pattern.
5. Facilitate reading
The user needs to consume the textual content of the site easily and comfortably. Thus, one must be careful when choosing the sources of the texts.
Typically, it is best to define a standard typographic family for use throughout the website. If you see the need to use more than one source, apply it only to highlight some information, such as titles or quotes.
6. Facilitate navigation
Try to make browsing and easier on your website as easy as possible. Create a clear and objective main menu, use links strategically during the texts to complement the information and seek as much as possible to indicate the path that the user should follow.
If the site has a blog, or if it is a virtual store, it is very important that the categories and subcategories are well organized, so that people find what they are looking for in an easy way.