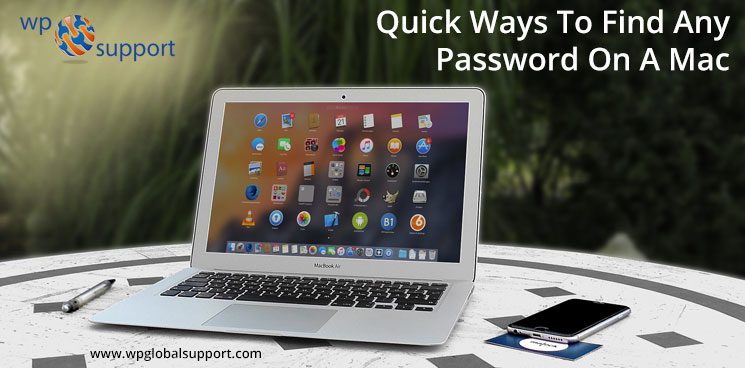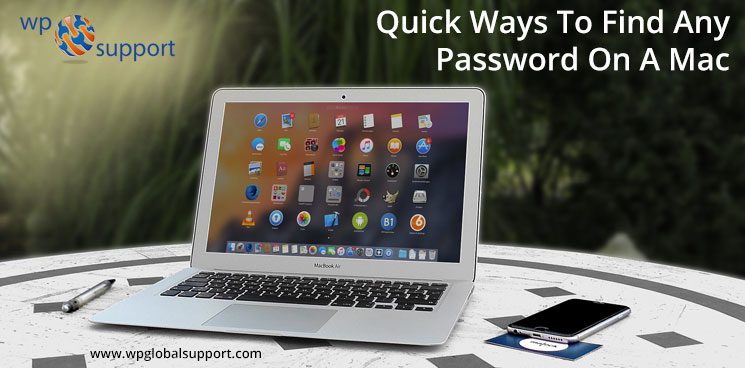 Using a Mac comes with several responsibilities, such as always remembering critical information and passwords. You probably don't want to search for the WiFi password for the router, but you need to know it. Is your password autofill, yet you want to know it.
As important as it is, it is still very possible to forget it and if that's the case for you, rest assured, you'd unlock it in no time. This is because we have dug up a few tips and tricks on how to find it in your Keychain. Follow us as we delve into the topic with all eagerness.
If it is the case that you have set up your Mac to always autofill the passwords anytime it comes on, then you have made things easier and saved yourself the stress of having to input it at every point it comes on.
However, having your passwords autofill can leave you ignorant and forgetful of the details you should never forget. Of a truth, one thing that makes a good password is if it's not easy to remember.
If you are fortunate enough to find your Mac passwords from your Keychain, then you are good to go. In the first place, your Password gets auto-filled from your Keychain.
Therefore, if you need to get the password for a website, emails, your WiFi network, an app, or some other sites, here's a list of what you should find.
You are to open the keychain access utility by pressing the Command + Space, then type KEYCHAIN into the Spotlight's search bar.
Go to the category in the sidebar towards the left and click on Passwords.
Next is to look for the thing you need the Password for.
Then you are to double click on the most recent result. This is to check if you have changed it previously, and if that's the case, you will find more than one Password. It usually has a date to show when you changed each one.
The next thing is to click on the box very close to the Show Password.
You are then required to enter the latest Password that is currently in use to open your Mac.
After all the above has been strictly adhered to, your Password should show by now.
How to find any password on a Mac?
It is possible to use the method we're about to discuss to find passwords mac. For instance, if you can't remember the password saved with your Safari browser or you want to view and edit the passwords that have been saved on your Mac without stress, you can achieve it by following some simple steps.
To get passwords saved in Safari, follow these simple steps:
Turn on your Mac
Navigate to the Safari browser and open it.
Choose Safari from the Menu Bar
Open up the Menu Bar and choose preferences
You have to select passwords from the popup window
Then, log in to your Mac with Touch ID, your Apple Watch, or a password
However, you have to put in mind that following these steps on how to find passwords saved on Safari will only show you your login details for apps, websites, and services and not reveal the password vault of Safari. Regardless, Safari displayed all the passwords saved on Mac. 
Should you decide to change any password after you have found it with Safari, you can simply alter it if you want. Simply toggle on the login icon twice, it will show a pop-up where you can enter a new password, fill in your new password. Then click the save button.
Nonetheless, here is a security caution for you. Although saved passwords on browsers are seamless and easy-to-use, they posed a lot of threats to your security online if a browser automatically fills in your password for you. Therefore, try to activate a 2-factor authorization on your Mac for enhanced security.
More about the Keychain App
The Keychain app is where all your passwords go and thanks to the Keychain app, it is now very possible to find any password used on your Mac. Note that with how the world has gotten smarter, and now we have several hackers that derive pleasure in unlocking people's personal devices, one has to be extra careful.
Therefore, it is very advisable that you use a different password for every site that requires certain personal detail. So also, instead of trying to recall the variations of passwords, you can make use of a password manager.
A password manager helps to create, store, and manage string and sensitive passwords for all your sites and devices. Get a password manager today, and we can assure you you'd be free of all these issues.