A theme is an identifying condition or a phenomenon that sets its apart from the rest. For example, Let's talk about halloween theme. It is a theme for party that distinguish itself from just a regular party. Moreover, halloween parties usually use a specific color costumes,palette, food, traditions and games. A theme is a concept or subject which carry on through a event, talk.
WordPress Theme
WordPress is a system which is open source. It has a database-driven content management system. That after installing once gives you the authority to manage content, pages, media, create menus, etc. Usually, it gives you the power to manage your website without any web administration help.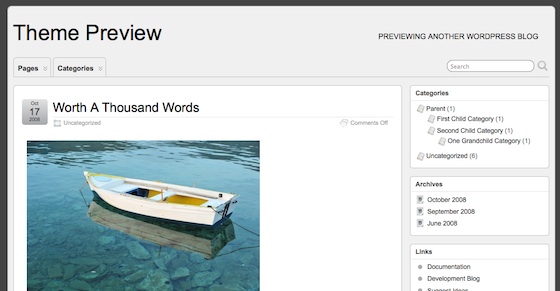 The pre-installed theme in WordPress is so boring and it is not effective. It has templates like 90's website. But you have not get pain because there are many themes are available on the server which you can easily download and install them to look your website more effective.