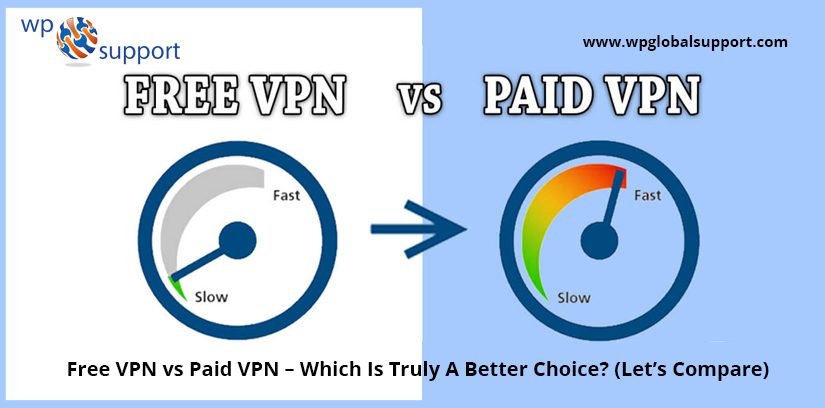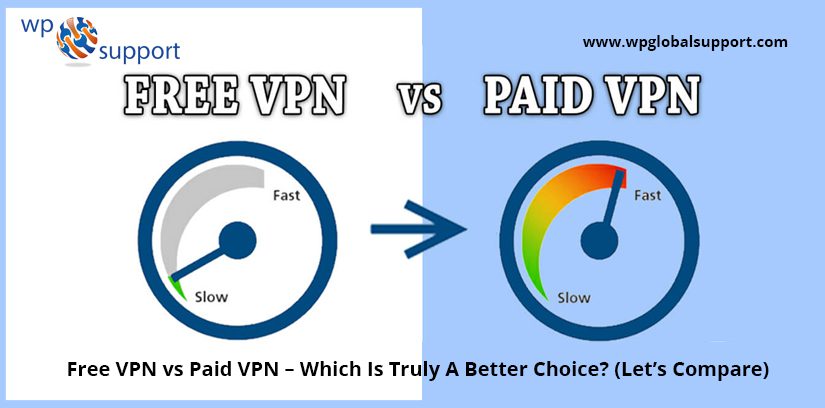 We know that VPN is a word of privacy. It is needed for privacy. It cloaks your IP address, and your IP will be changed as per the server location that you choose. It is fast, safe and good for many different purposes. But how can you sneak out the better one from Free VPN vs Paid VPN? Well, for this you would rather stay with us.
A free VPN and a paid VPN are not the same. To start with, a free VPN offers you only a limited number of server locations, while with paid VPN like PureVPN you can choose from various locations: even countries that you never heard of. Let us figure out these logical comparisons.
Free VPN vs paid VPN
Well, that's a pretty easy one. In a comparison between free and paid, free always wins. I use ZenMate every day, but for more intricate uses, I go for paid VPN.
However:
If you look at the price of one of the few best paid VPN's, PureVPN, it is $3.33 per month. If you take into consideration other expenses of online business (if you need a VPN for that), you'd like your VPN to be a free one.
In this comparison, free VPN wins. It gives you a handful of locations and although it keeps bothering you to go for a premium account, it remains free: forever.
Support
You know that 'free' is just another word for 'cheap' (in quality).
If you've been using ZenMate, you know that not only it is not totally secure, but it bothers you a lot with frequent requests of opting for the paid version.
While we do not expect a free VPN to provide us Customer Support, it is something really good to wish for.
A paid VPN provides you customer support and replies to your ticket in a quick time. This is a victory of paid VPN over free VPN.
Security
Not only the free VPNs store your traffic logs, but they lack in overall security choices as well.
To make it easy, let me say that they do not have many security layers to choose from. All they do is provide Point to Point Tunneling Protocol (PPTP).
While it is supported by most computers, it is definitely not as safe as it used to be.
If you need strong encryption and as a result, full-on privacy mode while using internet on a Public Wi-Fi e.g. hotel, mall, etc., you need a VPN with options like OpenVPN with SSL encryptions or combination of Layer 2 Tunnel Protocol (L2TP) and an IPsec.
Options like these are available only with paid VPNs. The mastery of paid VPNs is that they ensure privacy at an extreme level.
They provide you more than one type of connection to choose from. This means freedom to pick the connection that you consider safer than others.
Take a look at this, for example.
Data leakage and sale
The traffic logs problem, yes, I've talked of it already, has many other issues. Not only these free VPNs collect and store your traffic logs, but they sell your persona to marketing companies.
Here is how it impacts you.
If you're a person who uses VPNs to watch online movies from shady websites, your free VPN will gather all this information e.g. websites of your liking, your name, your other credentials and other details, and they sell it to the marketing companies.
From there, your data is further sold out to the companies that sell what you're interested in e.g. watching this or that drama series online. And then, out of nowhere, your VPN starts opening pages of those websites and in your Google or Facebook, you start noticing ads of these companies.
There is nothing like a free lunch. Companies that provide you free services – ironically Google or Facebook too, are into charity business; they're actually into data business and they gather and sell your data to big companies.
Speed thrills
We need a fast-paced internet: especially when the purpose of our internet use is fast streaming of 4K videos or gaming etc.
Free VPNs cannot offer you the kind of speed that you want. They take more time than your home Wi-Fi while opening websites that have no video streaming or gaming, let alone those that actually offer these digital luxuries.
Free VPNs do not offer you the speed you want, and if you want a high paced VPN to go with a paid VPN. Since it is paid, the traffic load is minimal and speed is much better as compared to a free one.
Exclusive access
A VPN is a Virtual Private Network. This means that it should be private and exclusively yours.
The free VPNs defeat the very purpose of a VPN. That is kind of shared thing and other uses can easily break into your account and if they're the wrong type of geeks they can do everything.
Paid VPNs offer you the private and exclusive access to the internet and best methods to stop internet throttling. This is why it is suggested to never use your financial accounts e.g. PayPal and bank accounts on a VPN, even if it is a paid one.
Accessing them on free VPNs is equal to throwing away whatever savings you have.
Bottomline
You can see that except for pricing, nothing proves free VPN a better choice when compared to the paid ones. In hindsight, even the pricing is not a proof free VPN because the cost you pay with a free VPN takes away this benefit.
Finally, if you have a WordPress site then you can contact us for any kind of help or support, just dial +1-855-945-3219. We will be happy to help you.
Thanks!