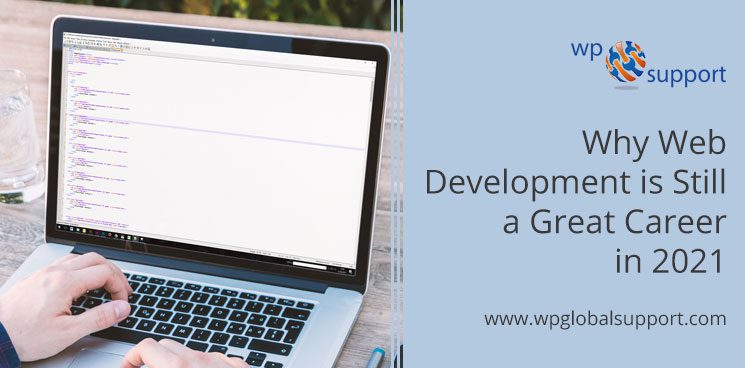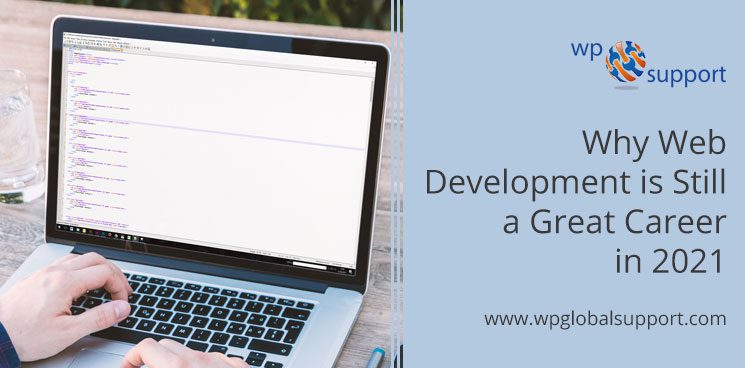 As we know, technology sits front and centre in all of our lives.
There's a good chance that over the past few years you haven't gone a whole day without getting online or making use of an app at some point. And these applications and websites are all thanks to our web development experts.
That in mind, if you've wanted to get into the field of web development, we have some great tips and advice for you. Following the COVID-19 pandemic, web development has taken a front seat for just about every corporation and organisation across the planet.
More businesses now than ever before are streamlining their online workflows, customer experiences and shopping systems to make life easier for those in lockdown — and with that in mind, web development is a winning career for 2021.
All that out of the way, let's get into why web development is still a great career in 2021.
Web Developers are Continually In High Demand
Off the top, there's a good chance you'll want to know whether web developers are in high demand, and if the career is worth getting into.
We're happy to say that thanks to technology's absolute presence in our lives, small companies, as well as big market players, are in the permanent process of finding a web developer for the team. Whether in the private sector, the public one or in any other field, web developers are utilised every day. 
To get to the facts, in the US there was a projected growth of 8 per cent in web development roles between 2019 and 2029 in the country. That in mind, demand remains strong and future growth is looking to be good too.
The COVID-19 Impact
As we mentioned at the start of the article, COVID-19 has significantly changed the field of web development in that it is more in-demand than ever before.
Given that the world's businesses were thrust into the online world with no warning, there had to be someone there to work on this conversion from bricks and mortar to servers and binary — and those were the web developers.
To add, those in the industry who were capable of working alongside brands immediately on full-stack web development were pushed to the front of hiring. That had meant that essentially all capable web developers were hired and unemployment was pushed to the lowest in a very long time.
That in mind, although the coronavirus pandemic has changed the way we all live and greatly damaged economies across the globe, we're still seeing growth and stability in the web development fields, offering some reassurance for those looking to learn web development with Upskilled before entering the industry.
What Web Developers Do
To keep things simple, those looking to step into the field of web development should know that there are a few common workflows you'll be expected to undertake.
The most common of these workflows is to move forward with the building and maintaining of websites. This will mean that you'll be working on tasks that involve either the front or back end of a website – or both – so that brands and organisations can continue to offer their services in a virtual space as well as the real world.
In short, web developers are typically required to develop sites focused on both the client and the customer. You will be expected to deliver a product that ticks all the boxes for your client, but also ticks all the box in simplicity for customers.
On top of this, there's a large bug fixing and troubleshooting aspect to web development as well, which means you'll be on the hook when it comes to finding out what errors have occurred on a website and why.
In all, it's your job to build websites and keep things running smoothly.
Growth in Mobile Development
To end or article, it's good to keep in mind that as we step into a mobile-first world, that web developers are increasingly being drawn upon to develop websites that are mobile-friendly.
This is some more great news for those looking for some stability in the industry. Even though the desktop-based web development field has become quite saturated, the mobile arena is still growing considerably and creating vast avenues for growth and consequently; employment.
All of that said, it's quite clear to see that as the global populace transitions to an all-online lifestyle and customer experience, web developers have become more in demand than ever before.
You'll be more sought after than in years past and that's great news for those looking to step into a growing, stable industry in 2021.