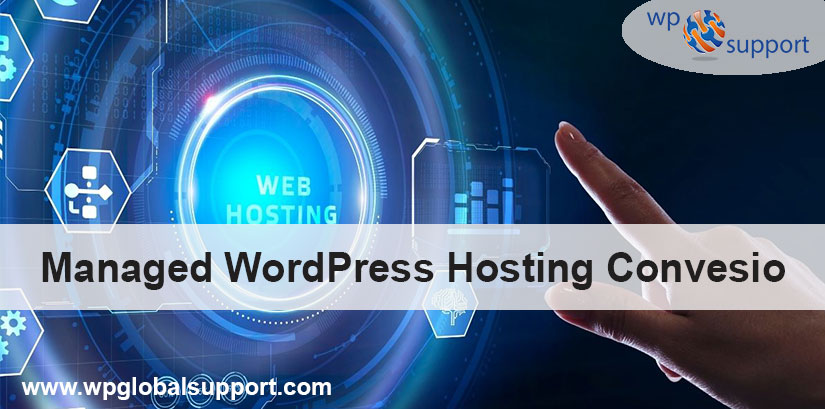 Worry about managed hosting provider? Don't worry, in this blog you can read about the best managed WordPress Hosting Convesio.
Today around the globe as technology rises, every business wants the best hosting service which they can trust blindly. The main reason for having the best hosting is to prevent the site from external effects. Convesio is the best-managed hosting provider for WordPress which is fast, scalable, reliable, and trustable.
It provides the best hosting services for scalable WordPress by running Docker containers on the fastest cloud platforms. For me, Convesio is the one-stop solution for all those who are looking for powerful and super-fast hosting for WordPress sites.
Convesio allows you to live your WordPress site with maximum load, a database cluster, and an abundant file system in quick seconds. To install managed WordPress hosting Convesio in your WordPress you don't have to know any coding language. Just simply install with one click only. You can easily check their Google rating and reviews for more satisfaction.
The premium version of Convesio is used by WP Astra, Main WP, WP Lift, and many other popular blogs. While using WordPress Convesio you get an accurate 99.99% of speed which helps in reducing bounce rate, increasing rank on the SERP page as well as increasing page views.
Approximately 30,000 websites are hacked globally every day. As a result, it is a big headache for every user and every website owner should be aware of it and concerned about the security of their website and privacy.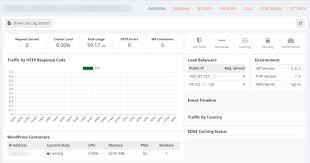 Security features in managed Convesio WordPress hosting
Security by design
Like earlier in traditional shared hosting services, many websites are hosted on the same server. But now with the Convesio, you see your website will be transferred to a Convesio container that is completely isolated. If you are choosing managed WordPress hosting convesio then sit back and relax because your site is safe
Patchman's Automatic Protection
Patchman is advanced software used by Convesio on all their plans that kill malware and fix vulnerable websites.
Free Automated Backups
If you use the WordPress CMS (Content management system), there you have to update all the data daily but with Convesio, you don't have to worry about it. It provides free automatic data updates which reduce your tension.
Human checkup malware free
In managed WordPress hosting Convesio, you get free human malware cleanup and many other security apps to protect your website from bots and malware attacks
Free Cloud Flare enterprises
With Convesio, you get free Cloudflare which takes care of your SSL certificate, DDOS protection, external attacks, and much more. It is a little bit costly but for the security of the site, it's nothing.
Free Website Migration
In Convesio, you get a free migration facility from another website to Convesio with the help of a dedicated team. For a normal website, it takes a single day but for a complex website, it usually takes up to 48 hrs.
Free 30 days trial
Convesio provides a free 30 days trial pack without any prepaid transactions. After 30 days if you are satisfied with the free version then you can easily purchase their premium pack according to your need.
Distributed Architecture
Like others, convesio didn't share multiple sites on a single server. The load is distributed across multiple servers to ensure the proper loading time of your website pages. Convesio provides you with a tense-free life while heavy traffic is engaged on your website.
Convesio uptime test
Convesio claims 99.99% of uptime providers. Everyone has to look at the uptime before buying any hosting. Because if your uptime is less then it creates a bad user experience and delays your work while performing any task.
Convesio Servers
Currently, with 3 server locations deployed geographically, convesio is using popular cloud platforms like AWS, Google Cloud, and steadfast.
Covesio is also planning to deploy more servers to provide better service to its users. You can prefer a single server according to your location and need.
Customer support
Only Convesio provides live chat support with a technical specialist. Like others, they don't divert you to sales customer support. They directly handle your case with specialists because they believe in customer satisfaction is the first priority.
Ease of use
The user interface is the main point to remember while buying hosting. WordPress Convesio provides an ease-of-use interface with all their plans as you don't have to set up anything manually.
Steps to install WordPress website on Convesio
Login to the dashboard.
Click the button in the middle to create your first site.
After the popup rises, select the server location, web server type, and WordPress version.
Finally, click the Deploy button to activate.
Price factor
Starter Plan
This plan will cost you $50 per month. The plan includes many features like:-
1 install
5 GB disk space
4 workers
512 MB memory
50 GB bandwidth and much more
Business Plan
Convesio divided the business plan into 3 categories:-
| Plan | Level 1 | Level 2 | Level 3 |
| --- | --- | --- | --- |
| Price | 150$/month | 300$/month | 600$/month |
| Disk space | 10 GB | 10 GB | 10 GB |
| Number of vCPU | 4 | 6 | 8 |
| Memory | 2 GB | 6 GB | 12 GB |
| Workers | 16 | 32 | 50 |
| Bandwidth | 100 GB | 300 GB | 500 GB |
Enterprise plan
Like business convesio also divided enterprise into 3 categories:-
| Plan | Level 5 | Level 6 | Level 6 |
| --- | --- | --- | --- |
| Price | 1000$/month | 1600$/month | 2400$/month |
| Disk Space | 50 GB | 75 GB | 100 GB |
| Number of vCPU | 16 | 20 | 24 |
| Memory | 16 GB | 24 GB | 32 GB |
| Worker | custom | custom | custom |
| Bandwidth | 750 TB | 1 TB | 1.5 TB |
Conclusion
As we read above about the Convesio hosting provider. It is the best in the market with a proper layer of security, features, and customization. It gives you full security of your data even in crash site criteria. Today for every business it is very important to have the best-secured hosting with real-time updates. You can totally trust Convesio because of their success rate and Convesio's review on Google. WP Global Support team helps you in providing the best managed WordPress Hosting Convesio. If you are satisfied with our article or you want an article on any topic related to our niche, you can write in the comment box,