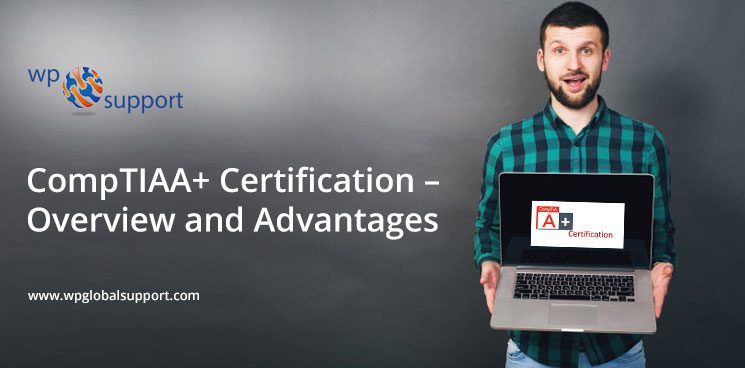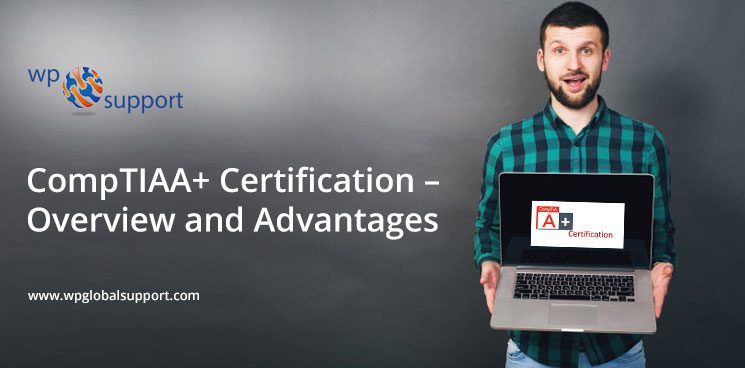 The CompTIA A+ certification, considered to be the world-wide industry standard, is essential for launching a successful career in the IT industry. As an important qualification, it authenticates your in-depth knowledge and skillsets of various hardware and software technologies required for supporting organizationalIT infrastructures. It helps IT specialists to endorse their understanding of assembling installed elements, configuration and maintenance of software, knowledge of fundamentals of security and resolving troubleshooting complications, etc.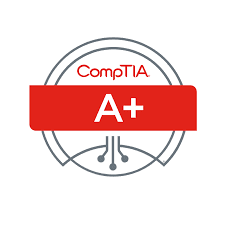 What Is CompTIA A+ Designed For?
The A+ badge is vendor neutral which means that you possess core skills to work with various technologies. This certification is a mark that you can provide the best critical IT solutions at your workplace, since you possess the most relevant Author: Kennedy P IT skills. To gain this credential, you need to pass 2 exams, 220-1001 and 220-1002 by codes. These tests assess your mastery and knowledge in areas such as Hardware, Operating Systems, Troubleshooting, Networking and Connections, mobile devices installation and security, Cloud Computing concepts, and many operational measurements.
Requirements for Obtaining CompTIA A+ Certification
The mandatory requirement to appear for the CompTIA A+ tests is a minimum of 9-12 months of on-the-job IT experience. The series includes two core exams – Core 1 (220-1001) and Core 2 (220-1002) and costs $226 per exam. Author: Zachary S Each assessment carries 90 questions based on MCQs, drag-drop, and performance-based and must be solved within 90 minutes. While the passing score for Core 1 exam is 675/900, it is 700/900 for Core 2 test. You can appear for the test either in physical test centers or through online assessments powered by Pearson VUE.
Advantages of CompTIA A+ Certification
Since the CompTIA A+ credential is widely accepted for most IT requirements, the advantages of this course are enormous. Branded as problem-solvers, A+ certified professionals have core knowledge and skills in the current technologies from Cloud to 25 Data Management and thus are very much in demand across the world. They are the go-to-persons to manage numerous technical support issues and are hired pre-dominantly in the roles of Technical Specialists, Desktop Support Administration, Pass >>> Service Desk Analysts, etc. Let's understand the advantages of CompTIA A+ certification.
With a fundamental understanding of hardware/software nitty-gritty, this badge helps you with your first IT job and boosts your career opportunities throughout.
Not emphasizing any particular vendor-specific technologies, the CompTIA A+credential is widely trusted by employers all over and thus holds ISO/ANSI accreditation.
Remote-working from anywhere, without being bound by the office, is possible with a CompTIA A+ certification, leading to a successful work-life balance.
With continuous up-gradation and updated by industry experts to suit present-day job demands, your knowledge with the A+ certification stands at par with the industry standards.
All CompTIA A+ accreditation holders are a part of a strong network/community that helps each other in day-to-day functionality and career.
Although the salaries of CompTIA A+ specialists vary based on experiences and responsibilities, the average salary as per Payscale.com is IT managers ($75k), Systems Administrator ($61k), and IT Director ($93k).
ExamSnap Website Link to Click Here
Getting CompTIA A+ certified needs sincere effort and hard work. Hence, this accreditation proves your seriousness and commitment to your job. It displays your dedication to keep up with the latest IT technologies and developments, boosting your career further.
Conclusion
With many world-class companies like Intel, Hp, RICOH, Apple, etc. using A+ technologies in their environments and hiring a multitude of CompTIA A+ certified professionals, the certification has a massive demand. The success of the assessment needs serious dedication and perseverance, but with the on-test preparation from CompTIA along with online/instructor based training, books, and study guides, you will surely pass this exam with flying colors. So get certified by CompTIA A+ and build a promising and successful career in IT.