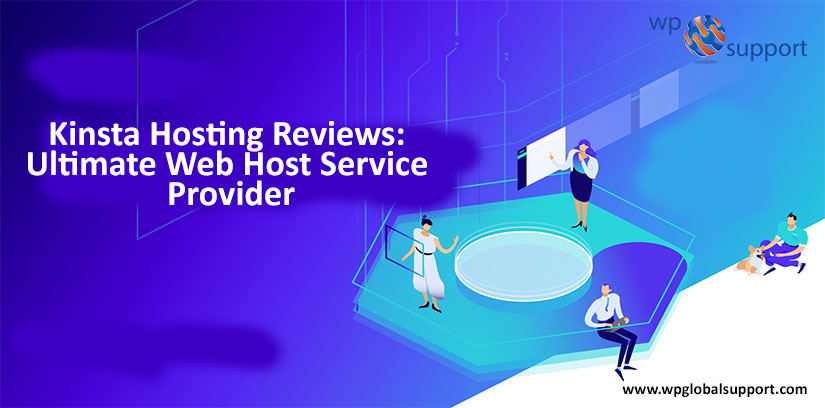 Well, before we start to talk about Kinsta hosting reviews. We like to know, are you looking for the fastest WordPress web host service Provider? Also, you want someone to take care of your responsibilities and keeping your WordPress website secure and backed up?
If you answer Yes? Also, if you are looking for the best web hosting service such as WordPress? Then Kinsta could be the best managed WordPress web host that you have been looking for. Because Kinsta hosting plans will allow you to start your website hassle-free and fully functional.
Besides, if you are only interested to find out what premium web hosts will offer you? Therefore this review is for you. Besides that, we will also tell how the loading times are affected? When multiple visitors access the sites at the same time in the user simulation tests.
In this review, we not only explain exactly the various features you get access to. But we also reveal the loading times of the websites hosted by Kinsta. Also, to check the quality of Kinsta WordPress, you should also know about the results of the downtime monitoring tests as well.
---
What Is Kinsta Hosting?
Since Kinsta was founded in the year 2013. Kinsta has been working continuously to become the best hosting provider of WordPress. Also, for those users who are prepared to look beyond marketing campaigns. Also, low prices such as the $30 per month entry-level plan from Kinsta let you find a fast and secure home for your website.
Well, it is not like the kinsta is not competitive when compared with other premium managed WordPress hosts. However, it is better to say that this is not a low-cost budget hosting provider. So you will get Kinsta WordPress hosting with your money, which you have spent on it.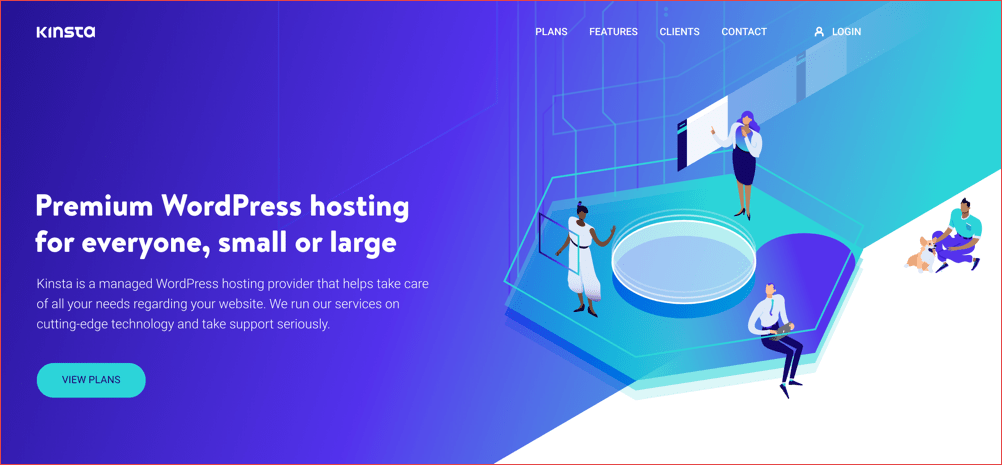 This means Kinsta not only takes care of some aspects of managing a WordPress website for you. But Kinsta also hosts your site in an environment that is optimized for the websites. Well, this can complete a few tasks such as caching, securing, and backing up your WordPress website even without your effort. However, this does not only save your time.
But also this reduces the risk of something going wrong if you are not familiar with the way WordPress works. However, you can expect faster loading times with Kinsta WordPress hosting service provider. In addition, you will face less downtime with lesser performance issues as compared with another generic web hosting.
Furthermore, as Kinsta only offer to host for WordPress websites, all of their support staff are highly experienced at helping the users and they are also experts at solving problems related to this software. Certainly, some support staff members are even contributors to the WordPress software.
Why Should Choose Kinsta Hosting?
Although If you want the fast loading times, lesser website management tasks to take care of, also very little downtime to worry about. If these look suitable for you, then Kinsta could be the right web host choice for you. Well, to see if that is the case, let's check out exactly what you will get when you sign up with them.
Certainly, the one thing that makes Kinsta best from most of the other WordPress hosting service providers is that Kinsta uses the Google Cloud Platform. Well, it means your WordPress websites are hosted on the secured infrastructure. That is created and maintained by Google, also used by big brand companies.
Although as Google Cloud Platform partner it allows Kinsta to host your website on a state of the art infrastructure with the choice of 21 global server locations also more on the way (Hong Kong and Switzerland are coming soon). Although the highly advanced hardware of the Google Cloud Platform ensures your website will always have access to the resources.
But it needs to deliver a smooth user experience for your visitors. In addition, if your website gets huge traffic, then automatic scaling will ensure that your site will be able to handle any surges in traffic.
Kinsta Hosting Reviews of Features
Although nowadays there are many web host companies that are offering web hosting services. Also, we will explain in this review that in comparison with the other web hosts that operating within the same space, Kinsta does have a few more best features.
Even though Kinsta is a very much reputed WordPress hosting service. They are not for similar types of WordPress sites. Also, not for the one who is looking to compromise on hosting quality in order to save some bucks, Kinsta is definitely not for them.
Well, there are the following features that Kinsta offers:
Visitor analytics: You are able to view data of your website traffic through the My Kinsta dashboard.
Datacenter locations: There are up to 21 server locations available to choose from. It including the options in South America, Australia, as well as multiple locations in Europe, the USA, and Asia.
Website caching: There are four types of caching in place, that include in-house WordPress caching plugin and a server-level caching too.
Database access: phpMyAdmin is used to access the WordPress website database through a browser.
CDN (Content Delivery Network): Allows you 50 GB of Key CDN usage per month with the Kinsta entry-level plan, But it gives you more on their higher plans.
Email service: there is no email service provided on any of the Kinsta Hosting plans. Only G Suite is the recommended option available for you.
Server file manager: There is no online file manager you will get, only FTP can access to the server space.
PHP: You are able to switch between PHP 5.6, 7, 7.1, 7.2, 7.3, and 7.4 version variation just by clicking a button.
Security measures: There are a lot of measures that are in place to keep your site secure. Such as self-healing PHP, GeoIP blocking, GCP firewall, DDoS scanning, proactively stopping the malicious code from entering the network, etc.
SFTP: It provides you secure FTP access to your webspace for uploading as well as editing the files.
SSL: You will get a free SSL certificate from "Let's Encrypt". Also, you can install your own SSL certificate.
HTTP/2.0: This is used on the servers and the Content Delivery Network.
Post-hack cleans up services: However, if your website is hacked while hosting by Kinsta, then Kinsta will fix it free for you.
WordPress website management: You will get the ability to update any plugins through the My Kinsta account dashboard. But no WordPress core software or plugin will update automatically.
Support channels: Kinsta provides a 24/7 live chat channel and ticketing system, but there is no telephone support.
Plugin restrictions: Well, there is a banned plugins list, which including some optimization, security, and caching plugins. These can affect your website performance.
Website migration: This is freely available with all the Kinsta web hosting plans.
Uptime checks: The status of your website is checked every five minutes. It allows the support team to respond fast to any instances of downtime that are detected.
Staging sites: All the hosting plans of Kinsta include access to a staging site with just one-click deployment to the live site.
Pros And Cons of Kinsta Hosting
Well, like many other web hosting service provider companies Kinsta hosting also have some best points as well as some negative aspects too. Therefore you should know about all these before choosing Kinsta web hosting or going for any other host. In Kinsta hosting reviews here we are giving you the quick state of these pros and cons.
Kinsta web hosting pros and cons are as follows:
Pros:
Account Usage Dashboard
Hosts on Google Cloud Platform
Free SSL and other Advanced Tool
Cons:
Doesn't Have E-Mail Hosting
Lacks Phone Support
Pricier than other Hosting Companies Comparatively
Kinsta Web Hosting Reviews of Performance
As mentioned earlier in this Kinsta review, one of the main reasons to choose premium managed WordPress hosting is the faster website loading times you can expect. However, there are too many web hosting provider companies. That offering WordPress-optimized hosting services. Well, simply choosing a plan marketed as WordPress web hosting does not guarantee you impressive site speed.
To help you to decide whether Kinsta deliver the levels of performance you're looking for, we've carried out some tests. These showed how fast a WordPress website loaded, how much downtime occurred over a set period, and how well multiple simultaneous visitors were handled.
Kinsta Loading Time
To help you to get a better idea of what sort of loading times you can expect from Kinsta. The speed of a site with a lightweight theme installed, as well as a site using a feature-rich multipurpose theme may different. It will give you an idea of what sort of loading times you might experience using these themes or any similar option.
With the page loading in less than one-third of a second, the lightweight theme loaded very quickly. Also, compared with the entry-level Bluehost and HostGator shared hosting plans, Kinsta was much faster but it's more expensive too. However, you can plan to use a more feature or rich WordPress theme, to see how Kinsta performs with a more heavyweight option.
Kinsta Hosting Up Time
well, the second reason to go with premium hosting over cheaper and lower performance hosting options is a reduction in periods. At the time your website is down or unavailable to your visitors. Some of the best value but entry-level shared hosts offer you 99.9% of uptime. Although it looks great on paper, but over a year that works out to be over eight hours of downtime.
Certainly, Kinsta is one of the best hosting service providers that have a 99.9% uptime guarantee. Also, they give money off your bill if the uptime drops below this level. However, during the performance, Kinsta has an impressive uptime of 100%.
Kinsta Hosting Reviews of Pricing
Kinsta has the Starter and Pro plans, as well as four Business plans and two Enterprise plans. When you are shopping for a quality WordPress hosting, pricing is usually one of the significant factors for you. However, Kinsta offers entry-level hosting for $30 which allows 20K views in a month.
Kinsta hosting offers various plans, and you may pick one based on:
How many WordPress blogs/sites you want to host
What amount of views your blog is getting every month
How many PHP workers you need
Kinsta web hosting offers you various plans, such as Starter plan, Business plans, Enterprise plans, also Custom Solutions too. Here are the quick details of the packages.
Starter plans: This will charge you $30 per month for one site install, 20,000 visits, and 10 GB of disk space.
Pro plans: This is a $60 per month plan for two site installs, 40,000 user visits, and 20 GB of disk space.
Business plans: Starting from $100 per month for three WordPress installs, 100,000 visits, and 30 GB disk space.
Enterprise plans: Well, this package start from $600 per month for 60 website installs, 1,000,000 user visits, and 100 GB of disk space.
Each plan has access to the same infrastructure, powered by the Google Cloud Platform. This means upgrading just increases the number of WordPress installations allowed, and the visits and storage allowances, rather than improving website performance, as is the case with some other web hosts.
Paying annually gets you two months free, and all plans include a free Let's Encrypt SSL certificate, as well as CDN access. There's also a 30-day money-back guarantee on all plans, so you can try Kinsta without financial risk.
If you are not sure which package is right for you, follow these tips:
Although if you have a new site, that opt for the Pro package. Therefore, you can anytime upgrade or downgrade the package later.
However, if you are moving the website from any other hosting package? Then do check how many total views you are getting in a month?
If your page views are high, and you are not using DNS-level filtering like Cloudflare or Incapsula, start using it.
Certainly, this will filter the bot traffic. That is quite essential when you are using hosting services like Kinsta or WPEngine. That offers a plan based on your page views.
If it's a high-traffic site, you should contact the Kinsta team and let them suggest a plan for you.
They usually offer a discount on the yearly package. Besides, we suggest a monthly package for you to start with. And once you are sure about which plan is best for you?
Then you can opt for an annual package. Also, you will get to enjoy the discount when paying annually.
Overage Fees
When it comes to overage fees, there are two main types. Visit overage fees are $1 per 1,000 visits, while CDN overages are charged at $0.10 per GB. The charges are immediately applied to your account, and your website is kept online. However, in the case of what Kinsta term extreme overages, they reserve the right to temporarily limit access to your website until the issue has been resolved.
conclusion
Well, this is all about the Kinsta web hosting service provider. Also, we are pretty much sure that you made your choice now. If not so then let's have a few more words at the end. Although the Kinsta pricing is in line with other hosting providers, it's not cheap compared with entry-level shared hosting. However, in all areas, Kinsta is a massive step up from low-cost web hosting.
As you can see, Kinsta offers fast managed WordPress hosting with impressive levels of uptime and the ability to handle multiple visitors at the same time. You also get access to some genuinely worthwhile features, such as automatic website backups, security monitoring, and an easy-to-use staging environment.
The support staff is helpful and very responsive via the 24/7 live chat service. So, if you're looking for a faster and more reliable host for your WordPress website? or if you want to launch your new site on WordPress hosting, then Kinsta is highly recommended for you.
If you're still not sure, thanks to the 30-day money-back guarantee, you could always sign up and migrate your site to the staging environment. Also, you can search more with other Best WordPress Hosting Providers if you like. So all the best.