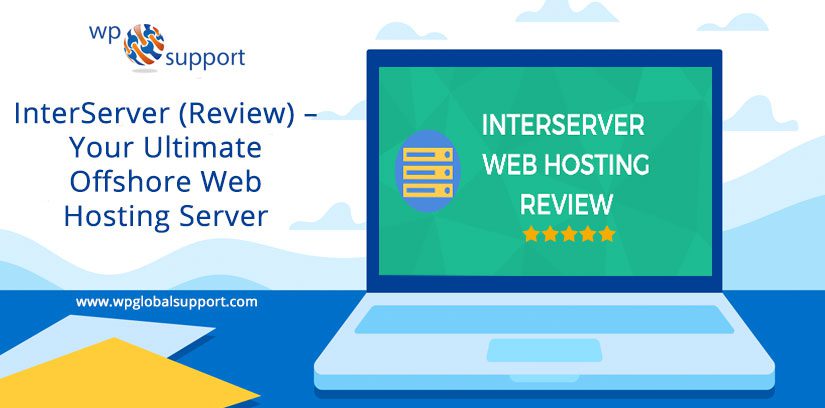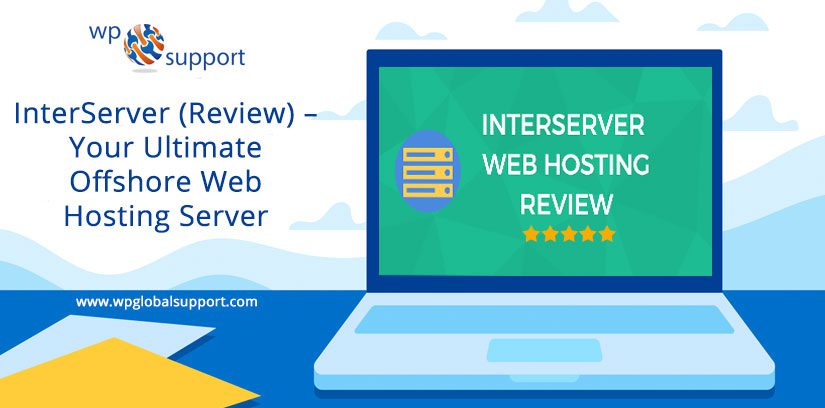 InterServer is one of the best offshore Web hosting providers that can serve you with its reliable and quality performance hosting servers. Founded in 1999, by two sech savvy engineers named Mike Lavrik and John Quagliery. Since then, Interserver has gained so much popularity throughout the world.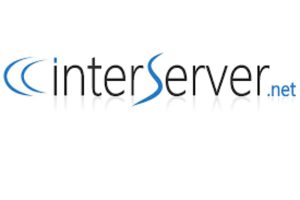 The company is just dedicated to serving for the advancement of the technological aspects and the ways to run it smoothly.
Three of the InterServer's four data centers are situated in the city of New York, while the remaining one is located in Los Angeles. One thing is sure, the company is just providing an excellent service for its US-based customers. Its customer service is rather quick and user-friendly.
Despite being a small company, Interserver just makes its mark to the customers that can get what they can expect from this hosting service provider. Moreover, the company provides an affordable web hosting service that can match the various budgets and needs of the customer.
Benefits of Interserver
Some of the reasons why you prefer Interserver can be viewed in the form of various quality benefits that can come under its usage that are as follows;
Price Lock Guarantee
One of the outstanding benefits of the Interserver Offshore hosting provider is that they guarantee the transparent price you pay for using its dedicated hosting for a long or specified period of time that can extend to 10 to 20 years.
Strong Security
InterServer provides some unique security features. The company offers a distinct defense tool called InterShield for beginners. It manages a database of bad IP addresses and blocks any access requests from them automatically. InterShield just blocks any hacking strings and uploaded content that can harm its privacy and integrity.
Majority of other hosted customers
Interserver just feels proud of having welcomed all those customers that are previously hosted by other servers. That is as high as 70% of the customers that just neglect the other hosting providers and build their trust towards Interserver.
Free migration service
Interserver provides a free migration service. It migrates sites toward its cPanel servers without any cost. Moreover, the migrated site is checked thoroughly for malware or any other harmful elements and if something is found, they clean it manually.
Free Backups per week
InterServer provides consistent weekly backups as an additional security feature. This is a very interesting and useful service as if all the other means of backing up fails, you can look for your backups easily through the cPanel interface.
WordPress optimized
InterServer will update WordPress automatically. Well, that is just brilliant for a WordPress user who is very curious about its website update. With Interserver, your WP site can be updated with the least effort and hence enhances security with plenty of time that can be saved. The hosting provider also updates WordPress, a number of times in a year.
More Free Scripts
Interserver contains an excess of 450 apps for its Linux hosting that can transform your site functionality to a good effect. But when we talk about the windows hosting, it has 150 free scripts that can make a fully functional Windows hosting service platform.
30 Day Refund Guarantee
If you are not fully satisfied with the Interserver hosting service, you can get your money back within the 30 days of your subscription to the service. Although some other plans from Interserver come with a free trial option, its Shared hosting and WordPress hosting plans don't have a free trial period.
It is very handy as you can thoroughly check its functionality before making a decision.
Excellent online support
Interserver provided an exceptional customer support service 24/7. The hosting provider's dedicated support team is available all the time to help you out for your problems and concerns regarding the efficient use of web hosting. You can get the answers to your queries by the modes of Phone, Live Chat, or Ticket System.
No high renewal cost
When compared to the various competitors of Interserver, the company offers a much low cost to renew your hosting plan and hence fits the pocket of your budgeting needs.
High uptime guarantee
Interserver offers an industry standard of 99.9% uptime guarantee that is just awesome for any web offshore hosting provider that can give an excellent service and content delivery.
In case it doesn't deliver on their guarantee, you can get up to 50% of the month's cost of your hosting plan. Moreover, Interserver also enables you to monitor its server's uptime and if you find some discrepancies, just generate a customer support ticket to find reliable solutions.
Faster speed
With Interserver, your website will load faster than ever due to its dedicated servers that are just free from being overloaded. It offers the latest server optimization and secure technique with route optimized and high-speed networks. Interserver just gives an ultra-fast speed to your website.
Salient Features
Interserver provides an array of excellent features that can make this hosting service provider an obvious choice to try for your web hosting and online business. Let's take a look;
Unlimited Domains
However, you will see that in every other basic plan such as a shared web hosting plan there is a limit on the number of separate websites you can build. Also, you will be restricted from using subdomains, or even sometimes you don't have access to the databases. That required to install more instances of WordPress.
But, you don't have to worry with InterServer. Because it is different so that you can open as many databases as you need. Also, you can use the domain manager tool for adding extra domains and running completely separate websites. This is much useful when you want to use your unlimited plan at full potential.
Interserver provides unlimited domains for your offshore hosting needs. Just register for some of the trending domains like .online, .space, .site, .website. Moreover, you can get reasonable discounts on the purchase of the domains.
Especially if you opt for a shared hosting plan as well as you do not already have a custom domain name, you can buy one as a greeting gift that can be inexpensive for choosing the hosting plan.
Easy to Use Control Panel
Interserver provides an easy and user-friendly, fast and responsive Control panel or Cpanel that can help to navigate the command line in a Linux server. A dedicated Cpanel that can run on a dedicated or virtual private server that runs on CentOS, Red Hat Enterprise Linux, FreeBSD, and Cloud Linux platforms.
You can successfully manage and control your website through various tools and a simple web browser. With this feature, you can access the one-click installer to add things like event calendars, content forms, message boards, etc;
Global Content Caching
Interserver best uses the Global Content Caching mechanism to speed up the performance optimization of your website.
Guaranteed Email Delivery
With Interserver hosting, you will get as many email inboxes as you need. Alongside that, it also provides the facility to avoid email spamming. To assure this, the hosting provider constantly detects spam signatures to prevent spam from ever being sent. This is a very useful feature as it commonly concerns the modern internet problem.
SitePad Website Builder
With Interserver hosting plan, you can get a dedicated Sitepad Website Builder without any cost. This distinct feature helps build websites quite easily with so much design customization. It offers more than 300 themes and a wide selection of categories to revolutionize your site look to make it awesome.
From the SitePad site builder dashboard, you can accomplish the task of adding pages to your site, change themes, upload media, write blog posts, etc;
Unlimited Storage & Transfer
InterServer shared hosting plans come with unlimited storage and bandwidth so that you can never run out of any storage space problems. You can host an unlimited no. of sites. Moreover, it also supports as many websites as you would like to build.
A high number of scripts
Interserver offers 461 Cloud apps featuring scripts that support platforms like WordPress, Joomla, Drupal, Prestashop, Mambo, Magento, and many more.
Cheap Domain registration
With Interserver hosting provider, you can register for a domain or even transfer it with the cost as cheap as $1.99 regardless of any hosting package you choose.
WordPress functionality
Interserver is very much compatible with the world's fastest browser, Nginx. Hence, its blogging and website content management system performs quite actively. Its compatible WordPress runs on a VPS that is pre-installed with the latest WP version as well as pre-configured with Nginx caching, FastCGI, and Xcache PHP caching software.
Unlimited Powerful Resources
Although InterServer provides you two types of shared hosting such as Windows hosting and Linux hosting. Basically, Windows hosting is known as ASP.NET, and on the other hand, Windows hosting is almost completely used for web projects that depending on Microsoft technologies, such as ASP.NET or MSSQL.
Besides that, Linux hosting is known as Standard Web Hosting. That is based on the popular cPanel control panel. However, WordPress and some other common content management systems give their best performance on Linux hosting. Linux includes a lot of useful features, but most importantly it provides an unlimited amount of resources.
Although it is excellent yet it does not mean that you should stick with shared hosting forever. Because as soon as your website keeps growing. Therefore a large and fully functional website will need some more resources such as CPU and RAM. Because many visitors at a time definitely put a big load on a shared server. Also, to overcome this situation you will have to upgrade to VPS hosting.
SSL certificates
InterServer provides you many useful features and SSL certificates are one of them. The InterServer has the most reliable SSL certificate named Let's Encrypt. Every customer gets it with each shared account, which makes it sure that you are padlock protected. However, if you are running an e-commerce store.
Then it is most important for running the SSL certificates. Because it is necessary to ensure your visitors' privacy and also gets you better Google rankings. The SSL certificate does not come pre-installed, but you can install it later as per your need by yourself to get a fantastic ranking and security.
One-Click Installation
Well, you will be happy to know that all Linux accounts provide you the one-click installation tool of Softaculous. However, you can use it to install the SitePad website builder, Joomla, WordPress, and a lot of other CMS within a few minutes.
Although if you are shifting to InterServer from any different web host. Then you should not have to worry or do any of the work by yourself. Because the InterServer provides you the free website migrations with all accounts.
Remote Backups
However, remote backup is one of the most useful features. That allows you to take a backup of your data. But with InterServer you have to set up it manually. Because will not see an automatic remote option. Therefore you must need to schedule and create backups on your local hosting drive.
Besides that, you will have to be a responsible person and need to transfer all these created backups to a remote location on your own. Also, you have to make sure that any critical security breach does not cost you everything.
Ironclad Security Tools
Although making your website free of malicious files and attacks in order to keep it secure. However, this is one of the most concerned things. But most of the hosting providers are not up to mark while making your website safe. Therefore some make you upsell with a security suite.
However, some others may give you some helpful support. But the fact is that only a few will give you everything that you want to keep your website safe and secure. Certainly, at this point, the InterServer truly makes you happy with its InterShield Security firewall.
Because this secure firewall utilizing machine learning to stay one step ahead from the threats and it blocks outside attackers. And the best part is that this defense is automatically included with all plans. Thus it included in your plan for free of cost.
Besides that, you will be able to access the ModSecurity tool. This tool can give you another layer of firewall defenses, and also to the Imunify360. Although the Imunify360 tool will constantly scan your hosting drive for malicious files.
LiteSpeed Caching
Although it is a fact that the speed of your website will be greatly improved with the help of caching. However, caching is just a process that is able to save the static copies of your web pages for future use. In addition, LiteSpeed is one of the most reliable web server technology that is available today. This technology gives all the caching tools required to boost your website performance.
However, you will get access to the LiteSpeed caching through cPanel. After that, the integrated tool will instantly scan your drive in order to produce cached copies of your web pages. Also, for such advanced pages that need a good amount of computing power, this tool can save precious seconds during loading time.
Cloudflare CDN
Although Cloudflare's CDN stands for Content Delivery Networks. This is another great integration with InterServer. However, the global fleet of Cloudflare's servers will cache the copies of pages of your website. Also, every visitor of your website will be served from a server location that is close to them. In addition, most of the static websites such as business pages and portfolios websites will definitely get benefited the most with the help of CDN.
Because it provides the potential to significantly cut loading times for those visitors who are far away from the InterServer's data centers. Therefore if you have such a website that is more frequently or regularly updated. Also, if it has a lot of dynamic content, therefore a CDN will have less effect on it.
InterServer's Pros and Cons
Well, this is one of the best idea to know more deeply abaout any hosting service providers. Therefore InterServer's pros and cons will definetely give you a clear idea about investing your money in it or not? However, the strengths that include by interserver offers you a variety of full-featured packages at very affordable price plans.
In addition all these plans are backed up with a 30-day money-back guarantee offer. Also, the monthly contracts so that if you can leave if your want ever any change and excellent customer support.
PROS:
However, the InterServer provides you a large variety of affordable plans. Therefore you are able to scale up and down your resources as per your requirements. However, not only you can move from a shared plan to a VPS plan. But also, you can move from a VPS plan to a dedicated hosting plan very easily. Besides, all of it with no website downtime, so you can move within a plan too.
Such as if you have currentely using the VPS hosting plan. Therefore you can add some that InterServer calls slices with the help of using your control panel. And doing so you do not have to consult with the InterServer team directly. This type of flexibility lets you to pay for just what you need. Besides that, you can host your site in future with InterServer no matter how large your business will grow.
CONS:
Well, you should keep it in mind that InterServer's hosting packages are average. So that you can consider a full-featured, but may not include any extras feature that other providers might give. Such as, there is no uptime guarantee, if you select a shared plan and InterServer charges for the addition of a cPanel with your VPS or dedicated hosting solution.
However, this is ok if you are entirely comfortable with using the command line to manage your servers, but if you prefer a GUI-based control panel, the extra cost is something you will want to take into consideration. There are limitations associated with each of the packages, so be sure to consult the documentation and contracts to ensure that you get what you think you are paying for.
Hosting plans offered
Interserver offers three types of hosting plans that are just dedicated to giving your website to gain momentum for your profitable online business needs.
Shared Hosting
InterServer's standard or shared web hosting is falling into this plan category. ASP.NET comes with an easy to use Control Panel. This plan can be best utilized for efficient and reliable optimization for website speed. It offers unlimited storage space, free website migration, and unlimited support to many websites.
This type of hosting plan is best suited for the ones that just want to get their site running smoothly with the least possible cost. This plan offers free SSL certificates that can help to secure your site's data from unauthorized users. Additionally, you can also choose to host your site on a Windows-based server or a Linux-based server.
Shared hosting has the following variations in hosting plans:
Standard Plan
Although this is a very basic plan of Interserver. So if you are getting started just now or if you have moderate traffic. Then this hosting plan will definitely meet all your basic needs.
Windows or ASP.NET Plan
However, the Windows Plan is quite similar to the basic standard plan. But the main difference is that the server runs products of Microsoft rather than of an open-source such as Linux based software.
Basically ASP.NET is a framework that is designed by Microsoft. This allows web developers to design web services, applications, and websites. Because of its templated approach, this hosting plan provides you the faster development of many business applications.
In addition, many businesses have the legacy applications that is developed in ASP.NET framework. Also, it comes with some specific security and technical requirements in a host. Therefore ASP.NET hosting is well designed to meet all those requirements.
WordPress Plan
Although if you are seeking such a hosting plan that is best for hosting your WordPress website. Then this plan is only meant for you. However, this is quite similar to the other shared hosting plans.
But the main difference is that it provides you some more useful features such as anti-virus protection, version control, and daily backups. Besides that, you can host your WordPress web site with the help of other shared plans at a similar or lower cost.
Features of Shared Hosting Plans
Well, it totally depends on you as to which plan you want to choose as per your requirements. Although whatever the plan you will prefer, InterServer will definitely provide you the given below standard features:
24/7 support from the expert team via live chat, phone, or e-mail
Easy to use and advanced control panels
cPanel for Linux users, Plesk for Windows
Get register or transfer of your domain while a purchase of any web hosting package
Free site migration from any of your current host to InterServer
A 50% cap applied on the server capacity
Cap prevents any performance issues if traffic levels spike
High-quality physical infrastructure
Free backups available
Guarantee the 99.9% uptime
Infrastructure managed directly by InterServer
Easy one-click install for 381 programs
The program includes Drupal, WordPress, and Magento
Besides that, Interserver also offers you to upgrade to the VPS or dedicated hosting plans very easily when your website becomes bigger. In addition, they promise their customers that they will not face any downtime for their website during the transition.
Pricing- $5 per month.
VPS Hosting
While shared hosting is for beginners, VPS is the most ideal choice for those who want some type of special control to the site. If you want to improve or you are in hope of getting your site display better results ahead, you can opt for VPS Hosting. In this plan, you can get access to the advanced server capacity for a short span of time, while not in a longer period.
VPS Special plan offers you 1GB RAM + 25GB Storage space with Multiple Operating Systems, quick one-click instant activation, a choice between cPanel or DirectAdmin, and unlimited support to various sites.
Features of VPS Hosting Plans
Although all of the InterServer's VPS plans provide you standard features and very useful functionality. This hosting plan gives you the following set of features:
Easy scalability: Well, with this hosting plan you are allowed to add and manage additional options very easily with the help of your control panel.
Guarantee 99.9% uptime: Although this hosting promise to their clients to give them the best uptime. Also, you can verify this uptime with the uptime monitoring tool included in it.
Instant provisioning: Well, this is not only best but fast too so that you can get all your VPS solution up and running within a few seconds rather than hours or days
Full root access: Here with this hosting plan you will definitely get a complete authority. So that you can install and customize any of the software that you need for optimizing your hosting experience.
Pricing- $6 per month.
Dedicated Servers
InterServer's dedicated servers are the most expensive and advanced hosting plan that is just a powerful, resource-rich, and fully customizable solution to your aim of getting the heavy data traffic on your site. A branch of dedicated servers, Rapid Deploy servers just take your web hosting experience to the next level.
Dedicated servers are highly configured and are built to be used within 4 hours from the time of your order. Moreover, you can add additional resources to your server as you wish.
Interserver's Dedicated servers come with 'Intel Dual-Core Atom processor', 1GB RAM, 250GB storage space, with Hardware replacement guarantee and unlimited support to various sites.
Features of Dedicated Hosting Plans
This type of hosting plan provides you many standard features. All of the dedicated hosting plans features are given below:
24/7 uptime monitoring available
Best managed support for operating system-related issues
Other issues also solve that arising from installed programs via a control panel purchased from InterServer
5 IP addresses available
Provisioning within four hours or less time
The best transfer rate of 10TB
Data migration assistance available
Provides 100 MB or 1 GB port
In addition there are some more different variations of dedicated plans available. Therefore you can select any one that better fits to your requirements based on the following options:
According to the server's operating system
Based on the server's CPU, memory, or hard drive combination
Depends on what type of GUI-based control panel you want
Pricing- $50 per month
Other hosting plans
Reseller Hosting
Reseller hosting is the type of hosting you would love to choose if you want to sell off your hosting package to many individuals. Interserver offers five different types of Reseller hosting plans based on their resource allocations. Moreover, these plans come with an instant account setup.
Cloud hosting
Cloud hosting and VPS are quite similar, but the first host your website space in a Cloud-based environment. Interserver offers this hosting with some advanced features that can best suit your cloud computing resources.
Some limitations
Weekly backup, not daily.

For students, there will only be 1 year of free hosting.

If you are new to the web or offshore hosting, you might be confused about its hosting options that can be hard to navigate.

Not the quiet cheapest option.

Difficulty in handling huge traffic.
---
Bottomline
Well, it is meant to say that Insterserver is just a good option for your website to get a perfect hosting solution that is powerful, dedicated, feature-rich and provides exceptional support to various sites.
A quality hosting service, Interserver is worth trying to gain experience of a typical web hosting that can run your online business smoothly that is backed by 24/7 support.
Interserver's WordPress support is quite exceptional and if you have a WordPress site and want some guidelines on how to effectively utilize or have some other issues related to this, just feel free to contact our customer support service. Just dial +1-855-945-3219. We will help you instantly.

Thanks!
Read More useful blogs: