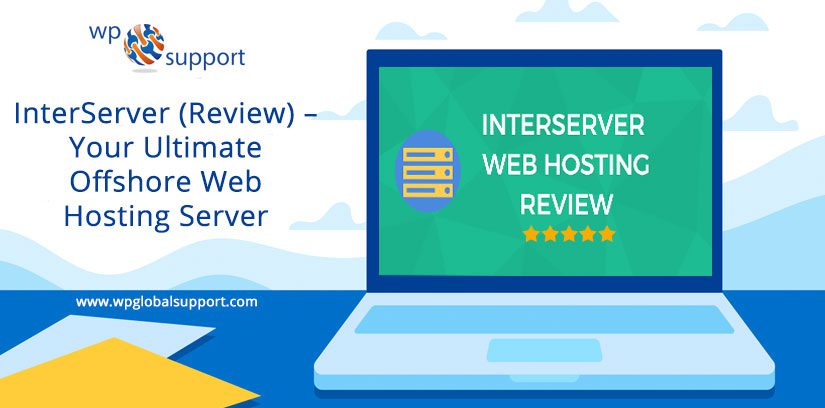 InterServer is one of the best offshore Web hosting providers that can serve you with its reliable and quality performance hosting servers. Founded in 1999, by two sech savvy engineers named Mike Lavrik and John Quagliery. Since then, Interserver has gained so much popularity throughout the world.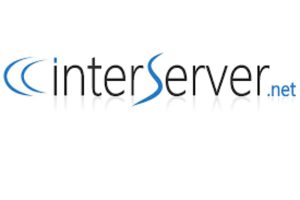 The company is just dedicated to serving for the advancement of the technological aspects and the ways to run it smoothly.
Three of the InterServer's four data centers are situated in the city of New York, while the remaining one is located in Los Angeles. One thing is sure, the company is just providing an excellent service for its US-based customers. Its customer service is rather quick and user-friendly.
Despite being a small company, Interserver just makes its mark to the customers that can get what they can expect from this hosting service provider. Moreover, the company provides an affordable web hosting service that can match the various budgets and needs of the customer.
Benefits of Interserver
Some of the reasons why you prefer Interserver can be viewed in the form of various quality benefits that can come under its usage that are as follows;
Price Lock Guarantee
One of the outstanding benefits of the Interserver Offshore hosting provider is that they guarantee the transparent price you pay for using its dedicated hosting for a long or specified period of time that can extend to 10 to 20 years.
Strong Security
InterServer provides some unique security features. The company offers a distinct defense tool called InterShield for beginners. It manages a database of bad IP addresses and blocks any access requests from them automatically. InterShield just blocks any hacking strings and uploaded content that can harm its privacy and integrity.
Majority of other hosted customers
Interserver just feels proud of having welcomed all those customers that are previously hosted by other servers. That is as high as 70% of the customers that just neglect the other hosting providers and build their trust towards Interserver.
Free migration service
Interserver provides a free migration service. It migrates sites toward its cPanel servers without any cost. Moreover, the migrated site is checked thoroughly for malware or any other harmful elements and if something is found, they clean it manually.
Free Backups per week
InterServer provides consistent weekly backups as an additional security feature. This is a very interesting and useful service as if all the other means of backing up fails, you can look for your backups easily through the cPanel interface.
WordPress optimized
InterServer will update WordPress automatically. Well, that is just brilliant for a WordPress user who is very curious about its website update. With Interserver, your WP site can be updated with the least effort and hence enhances security with plenty of time that can be saved. The hosting provider also updates WordPress, a number of times in a year.
More Free Scripts
Interserver contains an excess of 450 apps for its Linux hosting that can transform your site functionality to a good effect. But when we talk about the windows hosting, it has 150 free scripts that can make a fully functional Windows hosting service platform.
30 Day Refund Guarantee
If you are not fully satisfied with the Interserver hosting service, you can get your money back within the 30 days of your subscription to the service. Although some other plans from Interserver come with a free trial option, its Shared hosting and WordPress hosting plans don't have a free trial period.
It is very handy as you can thoroughly check its functionality before making a decision.
Excellent online support
Interserver provided an exceptional customer support service 24/7. The hosting provider's dedicated support team is available all the time to help you out for your problems and concerns regarding the efficient use of web hosting. You can get the answers to your queries by the modes of Phone, Live Chat, or Ticket System.
No high renewal cost
When compared to the various competitors of Interserver, the company offers a much low cost to renew your hosting plan and hence fits the pocket of your budgeting needs.
High uptime guarantee
Interserver offers an industry standard of 99.9% uptime guarantee that is just awesome for any web offshore hosting provider that can give an excellent service and content delivery.
In case it doesn't deliver on their guarantee, you can get up to 50% of the month's cost of your hosting plan. Moreover, Interserver also enables you to monitor its server's uptime and if you find some discrepancies, just generate a customer support ticket to find reliable solutions.
Faster speed
With Interserver, your website will load faster than ever due to its dedicated servers that are just free from being overloaded. It offers the latest server optimization and secure technique with route optimized and high-speed networks. Interserver just gives an ultra-fast speed to your website.
Salient Features
Interserver provides an array of excellent features that can make this hosting service provider an obvious choice to try for your web hosting and online business. Let's take a look;
Unlimited Domains
Interserver provides unlimited domains for your offshore hosting needs. Just register for some of the trending domains like .online, .space, .site, .website. Moreover, you can get reasonable discounts on the purchase of the domains.
Especially if you opt for a shared hosting plan as well as you do not already have a custom domain name, you can buy one as a greeting gift that can be inexpensive for choosing the hosting plan.
Easy to Use Control Panel
Interserver provides an easy and user-friendly, fast and responsive Control panel or Cpanel that can help to navigate the command line in a Linux server. A dedicated Cpanel that can run on a dedicated or virtual private server that runs on CentOS, Red Hat Enterprise Linux, FreeBSD, and Cloud Linux platforms.
You can successfully manage and control your website through various tools and a simple web browser. With this feature, you can access the one-click installer to add things like event calendars, content forms, message boards, etc;
Global Content Caching
Interserver best uses the Global Content Caching mechanism to speed up the performance optimization of your website.
Guaranteed Email Delivery
With Interserver hosting, you will get as many email inboxes as you need. Alongside that, it also provides the facility to avoid email spamming. To assure this, the hosting provider constantly detects spam signatures to prevent spam from ever being sent. This is a very useful feature as it commonly concerns the modern internet problem.
SitePad Website Builder
With Interserver hosting plan, you can get a dedicated Sitepad Website Builder without any cost. This distinct feature helps build websites quite easily with so much design customization. It offers more than 300 themes and a wide selection of categories to revolutionize your site look to make it awesome.
From the SitePad site builder dashboard, you can accomplish the task of adding pages to your site, change themes, upload media, write blog posts, etc;
Unlimited Storage & Transfer
InterServer shared hosting plans come with unlimited storage and bandwidth so that you can never run out of any storage space problems. You can host an unlimited no. of sites. Moreover, it also supports as many websites as you would like to build.
A high number of scripts
Interserver offers 461 Cloud apps featuring scripts that support platforms like WordPress, Joomla, Drupal, Prestashop, Mambo, Magento, and many more.
Cheap Domain registration
With Interserver hosting provider, you can register for a domain or even transfer it with the cost as cheap as $1.99 regardless of any hosting package you choose.
WordPress functionality
Interserver is very much compatible with the world's fastest browser, Nginx. Hence, its blogging and website content management system perform quite actively. Its compatible WordPress runs on a VPS that is pre-installed with the latest WP version as well as pre-configured with Nginx caching, FastCGI and Xcache PHP caching software.
Hosting plans offered
Interserver offers three types of hosting plans that are just dedicated to giving your website to gain momentum for your profitable online business needs.
Shared Hosting
InterServer's standard or shared web hosting is falling into this plan category. ASP.NET comes with an easy to use Control Panel. This plan can be best utilized for efficient and reliable optimization for website speed. It offers unlimited storage space, free website migration, and unlimited support to many websites.
This type of hosting plan is best suited for the ones that just want to get their site running smoothly with the least possible cost. This plan offers free SSL certificates that can help to secure your site's data from unauthorized users. Additionally, you can also choose to host your site on a Windows-based server or a Linux-based server.
Pricing- $5 per month.
VPS Hosting
While shared hosting is for beginners, VPS is the most ideal choice for those who want some type of special control to the site. If you want to improve or you are in hope of getting your site display better results ahead, you can opt for VPS Hosting. In this plan, you can get access to the advanced server capacity for a short span of time, while not in a longer period.
VPS Special plan offers you 1GB RAM + 25GB Storage space with Multiple Operating Systems, quick one-click instant activation, a choice between cPanel or DirectAdmin, and unlimited support to various sites.
Pricing- $6 per month.
Dedicated Servers
InterServer's dedicated servers are the most expensive and advanced hosting plan that is just a powerful, resource-rich, and fully customizable solution to your aim of getting the heavy data traffic on your site. A branch of dedicated servers, Rapid Deploy servers just take your web hosting experience to the next level.
Dedicated servers are highly configured and are built to be used within 4 hours from the time of your order. Moreover, you can add additional resources to your server as you wish.
Interserver's Dedicated servers come with 'Intel Dual-Core Atom processor', 1GB RAM, 250GB storage space, with Hardware replacement guarantee and unlimited support to various sites.
Pricing- $50 per month
Other hosting plans
Reseller Hosting
Reseller hosting is the type of hosting you would love to choose if you want to sell off your hosting package to many individuals. Interserver offers five different types of Reseller hosting plans based on their resource allocations. Moreover, these plans come with an instant account setup.
Cloud hosting
Cloud hosting and VPS are quite similar, but the first host your website space in a Cloud-based environment. Interserver offers this hosting with some advanced features that can best suit your cloud computing resources.
Some limitations
Weekly backup, not daily.

For students, there will only be 1 year of free hosting.

If you are new to the web or offshore hosting, you might be confused about its hosting options that can be hard to navigate.

Not the quiet cheapest option.

Difficulty in handling huge traffic.
---
Bottomline
Well, it is meant to say that Insterserver is just a good option for your website to get a perfect hosting solution that is powerful, dedicated, feature-rich and provides exceptional support to various sites.
A quality hosting service, Interserver is worth trying to gain experience of a typical web hosting that can run your online business smoothly that is backed by 24/7 support.
Interserver's WordPress support is quite exceptional and if you have a WordPress site and want some guidelines on how to effectively utilize or have some other issues related to this, just feel free to contact our customer support service. Just dial +1-855-945-3219. We will help you instantly.

Thanks!
Read More useful blogs: