Easy way to Add Topics in WordPress Navigation Menus: [Best Guide]
Last Updated:

Sep 15th, 2018

Posted by:

Editor

Category:

WordPress Support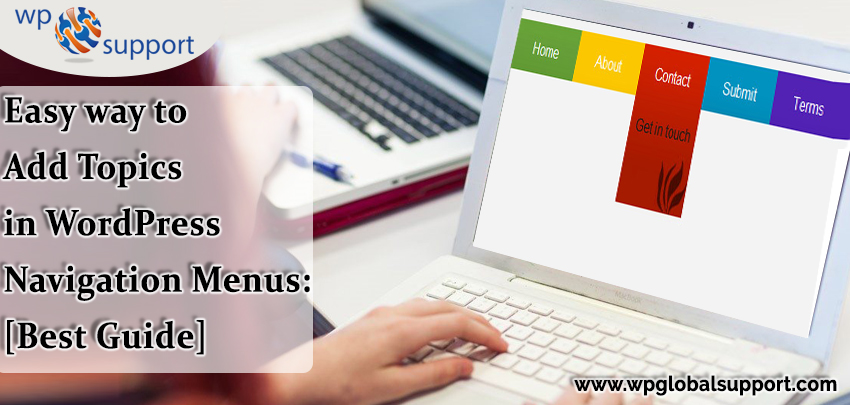 Many WordPress beginners are stuck initially with the concept of adding topics in WordPress navigation menus. Most users agree that they have to create pages for every topic & attach them to the menu. Nevertheless, if you do this, you won't be able to show relevant posts there.
Here, in this article, we are going to elaborate you how you can add topics in WordPress navigation menus without creating pages or writing any HTML code.
Assume that you want to make a website of travel guides for different cities. You can add city names to your navigation menu and show relevant links when website visitor click on that link.
This is where the categories come from. WordPress comes along with a powerful integrated system that allows you to sort your content into the taxonomy.
Defaultly, there are two taxonomies that are ready to use with your posts. These taxonomies are called tags and categories in WordPress.
However, categories are hierarchical and should be used for a wide range of topics. Also, Tags are non-categorized, and they can be used to sort articles for very specific topics.
Now let's take a look at:
How to Add Topics in WordPress Navigation Menus
You can add or select categories when writing your blog post. Post Meta box post will appear on the right column of the edit screen.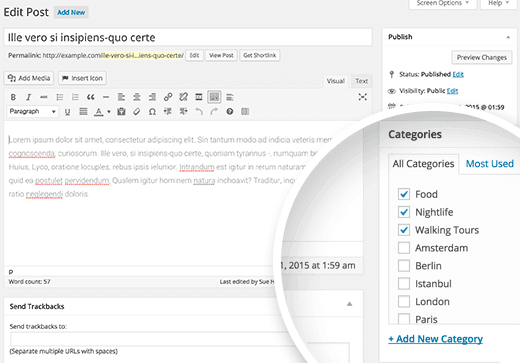 Once you've created some posts and filed them under different categories, you can now add these categories to your site's navigation menu.
Just visit the 'Appearance »menu' and click on the Categories tab to expand it.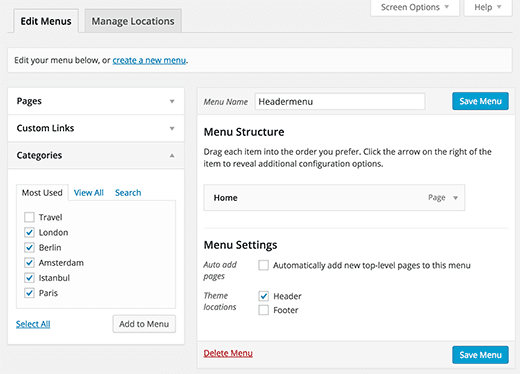 Now, select the categories that you want to add to the menu and then click the Add to the menu button. Your selected categories will now appear in the form of menu items in the right column. You can move them up and down using drag and drop.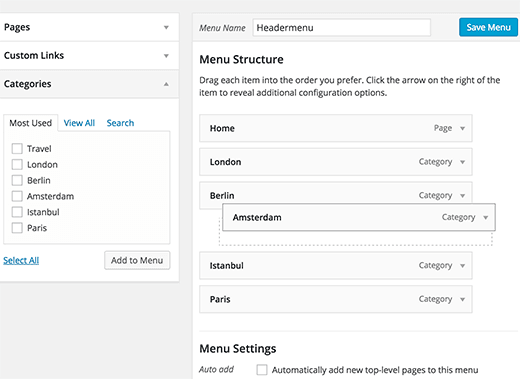 Once you are satisfied with the menu, click the Save menu button to store your changes. Now you can visit your website to see your changes in action.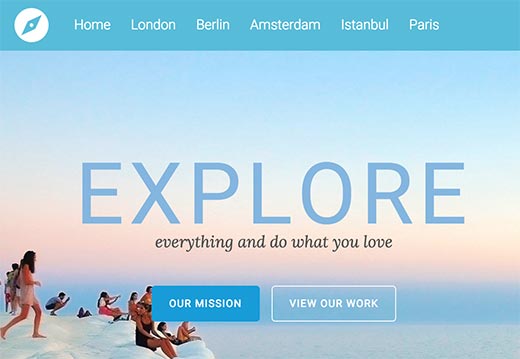 Since the categories are hierarchical, it means that their parents and child categories can be.
Most WP themes support multi-level menus. If you are using sub-categories, you can easily move them directly to the right and add them to the Basic category.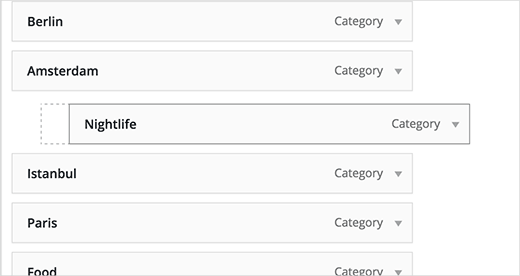 This way you can make an awesome drop-down menu which can cover all your foremost topics. It will also help your users to find their information immediately.
CONCLUSION
In this blog, we have described you the Easy way to Add Topics in WordPress Navigation Menus.
Thereafter, we elaborated its description and the method to do the same. These points do add value to the entire blog post. And often, leads to the end of the blog.
We hope this content helped you. Whereas, if you found the post useful and interesting then don't forget to use the comment section. Also, share the blog with your near and dear. You are on your way to get more exposure.
You can contact to our WordPress Support team if you need any help related to WordPress, dial + 1 888 614 0555(Toll-Free). We will be pleased to help and support you in case of any issues related to WordPress.
Read More Blogs: