How to Add Snapchat Snapcode in WordPress: Complete Guide
Last Updated:

Jun 4th, 2018

Posted by:

Editor

Category:

WordPress Knowledge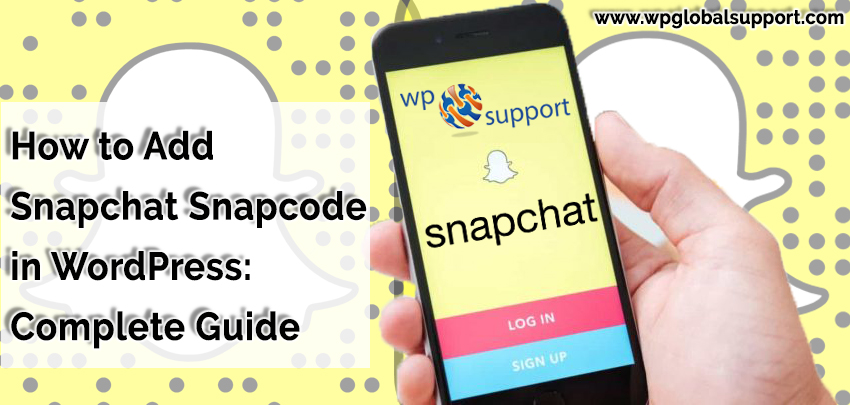 This is an epic guide to know how to Add Snapchat Snapcode in WordPress and how to increase your Snapchat followers by using your WordPress website? The Snapchat provides snapcodes that other snapchat users can scan to follow you.
Here, in this article, we will elaborate you how to add Snapchat snapcode in WordPress.
The very first thing, you have to visit the Snapchat Snapcodes site. After that, you have to login by using your Snapchat username and password.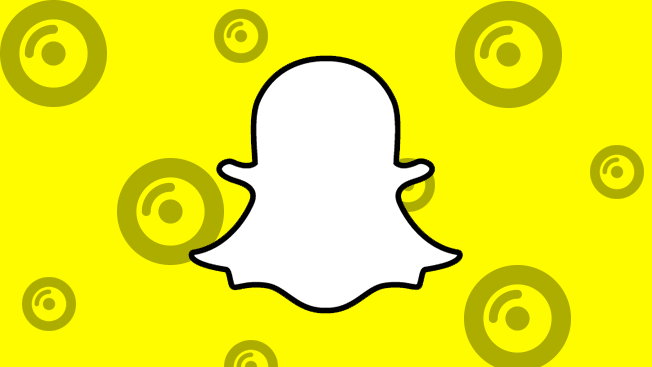 After login, click the download button to download your Snapcodes.
However, the Snapchat will download a zip file that you need to remove. Inside, you will get two image files snapcode.png and snapcode.svg.
These image files are QR codes that users can scan on their phones by using Snapchat. Now we have snapcode, the next step is to upload it to its WordPress website.
Now, we will illustrate you two methods to add snapcode to your WordPress site.
Methods to Add Snapchat Snapcode in WordPress
Method 1: Manually Upload and Add Snapcode to WordPress
The Snapcode is just an image file, and you can add it to your website like you would add another image file.
You can just upload it by going to Media »Add New page and after that add an image to a sidebar widget. Also, you can use the Image Widget plugin to do this.
Although you can add this snapcode to your posts or pages.
Method 2: By using Snapchat Snapcode Widget
If the first method does not work, then you can install the Snapchat snapcode widget plugin and activate it.
After activation, Go to Appearance>>Widget Page and find the snapchat snapcode widget under the list of available widgets.
Thereafter, you have to drag it into the sidebar or widget-ready area.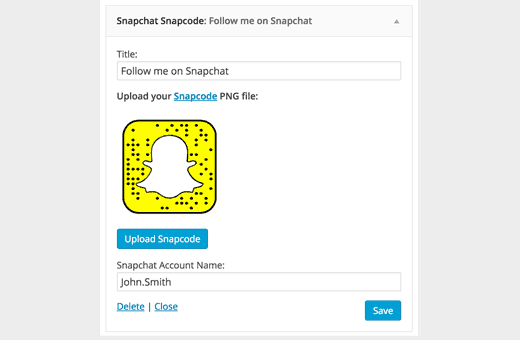 However, the widget will now visible in the sidebar column, and you should be able to see its settings. Just click the upload snapcode button to upload your snapcode.png file. Also, you can provide your snapcut username if you wish. Click the Save button to store your widget settings.
That's all!
Now you can view your site, and also you will see snapcode in your WordPress sidebar.
CONCLUSION
In this blog, we have described you the Easy Ways To Add Snapchat Snapcode in WordPress.
Thereafter, we elaborated its description and the methods to do the same; which are as follows:-
Method 1: Manually Upload and Add Snapcode to WordPress
Method 2: By using Snapchat Snapcode Widget
These points do add value to the entire blog post. And often, leads to the end of the blog.
We hope this content helped you. Whereas, if you found the post useful and interesting then don't forget to use the comment section. Also, share the blog with your near and dear. You are on your way to get more exposure.
We discuss you WordPress Desktop App for your self-hosted blog, that helps you to do this things with your app. In case of any related problem contact to our WordPress tech Support team now to get instant help. Dial +1 844 897 0441(Toll-Free).
Recommended Blogs: