Start Your eLearning Business using WordPress LMS
Last Updated:

May 25th, 2019

Posted by:

admin

Category:

WordPress Knowledge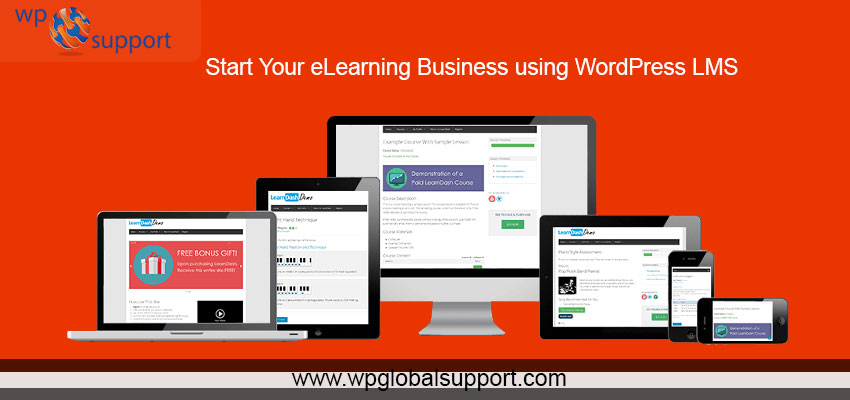 Starting an eLearning business is never an easy job. Whether you run an institute, an academy, a college, school or are simply interested in teaching online, not only you need to focus on the content that you want to sell but also on marketing and the educational software to choose to start your site. The education software is also called as a Learning Management system which is vital for such sites as you want to focus on building content and also adhere to the latest eLearning standards.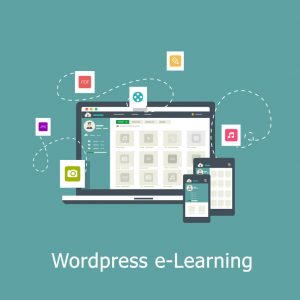 Why are eLearning standards important for your eLearning software?
Let me start by giving an example,
Alex and John were guitar instructors and they started online academies for imparting their guitar skills to prospective students online. Both spent a big amount from their savings to start their individual websites. Alex spent a little extra and went with the software which was eLearning standards compliant whereas John went ahead with the cheaper option and thought of using the extra money on marketing. Both sites boomed and both started earning money by selling guitar courses on their websites. 2 years later , new internet technologies and subsequent changes lead to a downfall in their earnings. Times had changed, now these instructors needed to upgrade their sites or move to new concepts like MOOC.
Moral of the story …
Now, Alex who spent money on standards compliant software was able to migrate all his courses as it is to their new site without changing a word, whereas John had to rebuild all the content to new site again. This is where Alex was better off than John and got the return on that extra investment.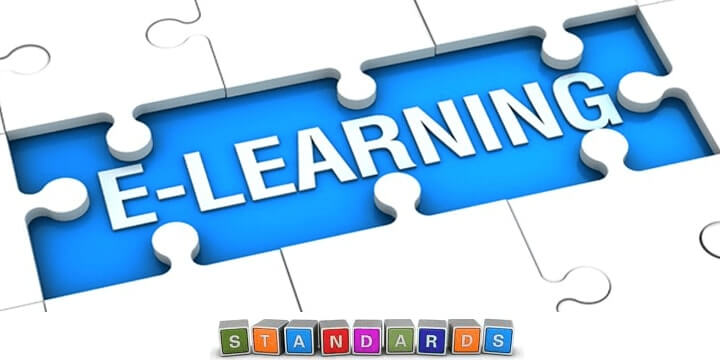 How to choose an eLearning software for your site?
There are several Education software for starting an online business the most prominent being the open source software "Moodle", remaining all other options are way too expensive for any startup. However, upon using Moodle you soon realise that it is a complex software and the learning curve to understand and use it is a bit too higher. Also, it lacks on design, ease of use for building your content and courses, this is where I stumbled on WordPress.
WordPress is the most popular CMS which is very easy to use and currently empowers over 70% of the sites built on CMS. It is secure, easy to use and has a powerful content building platform. To convert WordPress into an eLearning site all you need is an LMS plugin or theme.
There are several membership plugins up for the task of creating a membership plus an eLearning site, however, there are various reasons why you should not go with a membership plugin for eLearning:
A membership plugin is not standards compliant. Your content is locked down.
A membership plugin is built for membership communities not entirely focusing on eLearning.
Lack of eLearning features like activity tracking, or three-tier course structure.
Lack of Quizzes and marking structure.
——
I did some extensive research and found many options. While most of the plugins/themes are not standards compliant, but the trend to become standards compliant has lately started with most popular plugins/themes. We have evaluated these plugins based on several parameters which are key towards your site's success. We've also looked into the code of each of these plugins and here are my top 5 shortlisted options with their scores. 
WordPress LMS Plugin/theme Score
Learndash – 8.5
LearnPress – 6.5
Sensei – 7.5
Wp Courseware – 5

Learndash, Learndash.com
One of the oldest plugins with a strong focus on eLearning concepts. The plugin started in 2012 and immediately gain success. It is widely used by the industry and is promoted as the Lms for WordPress. It is the plugin of choice among for small startups and companies.
Pros : eLearning standards compliant, good architecture
Cons : moderately expensive, lacks social features, design quality
Missing Feature : Lacks a good easy to use course creation, Social features such as private messaging, Scorm courses
Code Quality : 4/5 , quiz questions saved as meta information, price integration, membership integration missing.

LearnPress – learnpress.io
Popular free plugin on WordPress.org with a strong focus on selling courses. LearnPress is a new entry and it is completely free on WordPress.org. However, if you want to make anything useful you either need to purchase the theme released on theme forest or pay an expensive price for simple functionalities like Certificates and quizzes, which quickly outshines its free price tag.
Pros:  Free plugin
Cons : Very limited set of features even with premium add-ons, no standards compliance, poor architecture
Missing feature : Front end Course creation, Social features as Messaging, Student notes & chat, student management.
Code Quality : 3.5/5 Time saved as array, use of sessions destroys stateless WordPress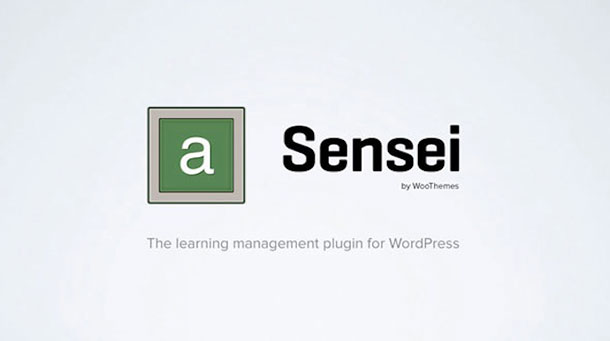 Sensei – woocommerce.com
Popular premium add-on by WooCommerce (Now WordPress) with focus on WordPress integration. It was a good choice only if the developers maintained and added more features to the plugin. The plugin lacks in social aspects of eLearning, activity tracking and many other features but it works flawlessly as a course creating and selling system.
Pros : Good architecture
Cons : Expensive
Missing Feature : Easy course creation, Social features
Code Quality : 5/5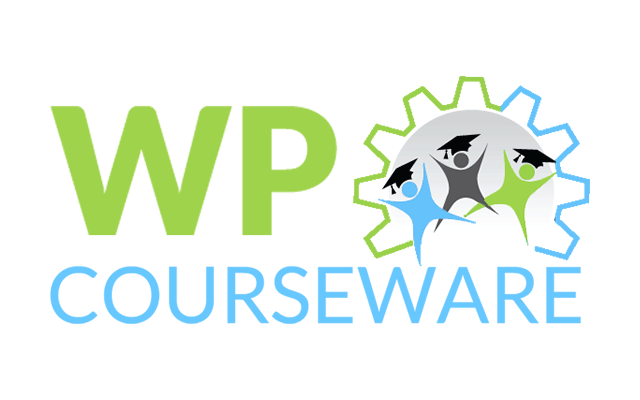 WP Courseware – flyplugins.com
Popular premium plugin by fly plugins with focus on marketing courses. Courseware mostly focuses on marketing your courses. Emails are in top focus, the only other platform focusing on emails is WPLMS which comes with over 64 templates.
Pros: Strong marketing skills
Cons: Poor architecture
Missing Feature: Easy course creation, Social features
Code Quality: 3/5 , saving of emails in table structure.
My opinion :
Before coming to conclusion,  I would also like to share a personal experience. Around 6 months ago I recommended LearnDash and LearnPress to 3 of my clients, as I thought each of the plugins would suffice their requirements. It is important to understand the requirements of each option may not be the best in all scenarios.
My top choice is LearnDash for any education project, it has a lot of features which are useful for education sites. Unlike plugins, it is an entire education suite which is best for Academy, Schools, Colleges or even single instructors.
It has a front end course creation tool which makes creating and publishing courses really easy. You do not need to know about WordPress for creating courses. It also has course and student management right in the course administration panel using which I was able to add and remove students from courses. You can also track student activities right in the activity centre of courses. For training companies, you can have multiple start dates for courses, Instructor-led courses, classroom courses.
So, if you're looking to start an eLearning website, LearnDash is the way to go. It is the most robust and reliable eLearning platform for any education site.
Popular on WPGlobalSupport