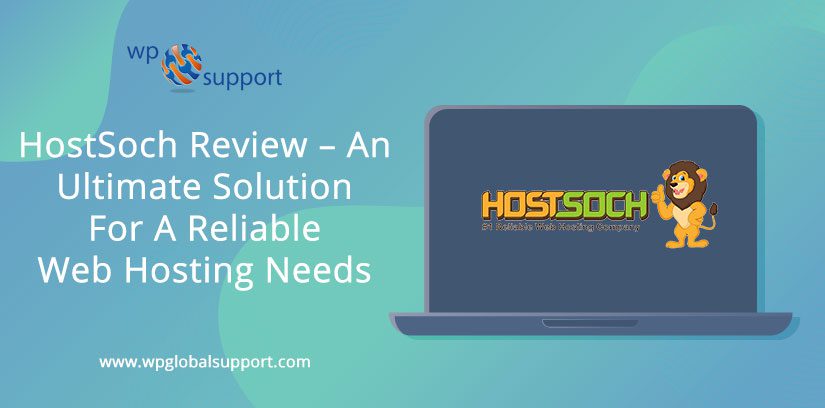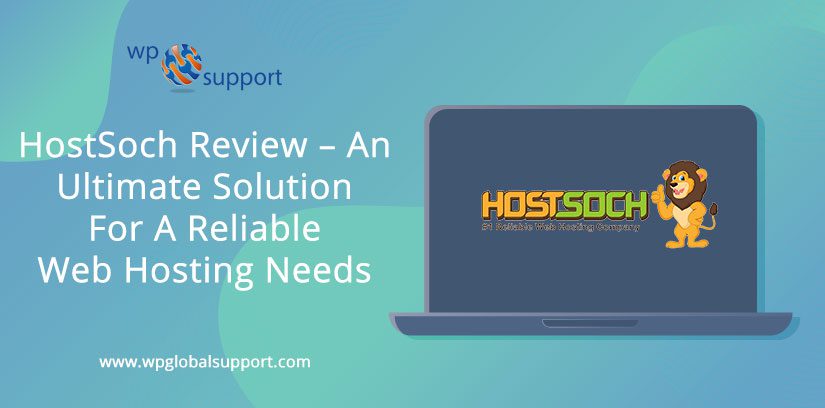 HostSoch was founded in the year 2012 by the Websoch IT Solutions group that is aimed to provide a reliable, powerful, and secure web hosting experience. It is one of the fastest emerging web hosting and domain registration companies in India. HostSoch hosting provided an ideal and cost-effective Offshore Hosting that caters to the requirement of all the business needs regardless of its size.
The quality of the web hosting services provided by HostSoch just seems to be an unmatched thing that includes a very reliable, fast, secure web hosting & domain services that comes with better uptime network performance, exclusive customer service that runs 24×7 and provides high-end technology.
The hosting provider offers Unlimited Webspace, unlimited bandwidth, unlimited emails as well as free .in domains for a lifetime period at the quite reasonable and lower prices. It offers Shared web hosting in both Linux and window servers. HostSoch is just dedicated to serving you with the best web hosting solutions.
HostSoch also specializes in different CMS specific hosting such as Joomla, WordPress, Magento, Ecommerce, Magento Hosting, etc; As far as security is concerned, it provides HTTPS-enabled tight security with COMODO SSL certificate that can save your website from any kind of malware attacks.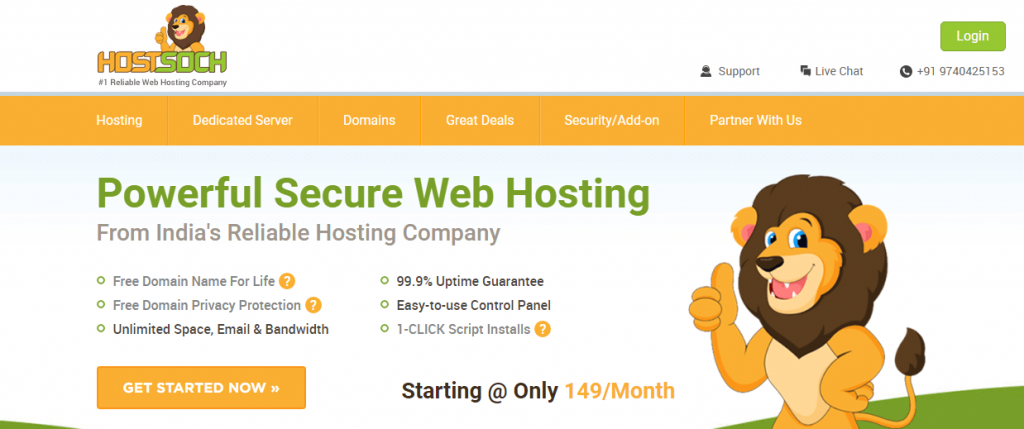 What makes HostSoch so different?
There are various things that make HostSoch an ideal hosting solution that can make your hosting experience with a positive impact on your hands.
Free Domain Registration for lifetime
HostSoch offers free lifetime services for the businesses, who wish to register a new domain, transfer their domain with HostSoch's domain registration services. It offers you to register domains like(.In, .Com) with absolutely no cost at all with the advanced plans or even better as well as total domain privacy and protection.
Suggested read: 12 Best Domain Providers In 2021 To Register A Domain Name

Read more: Offshore Domain Registration – Best Domain Name Hosting Registrars
Unmatched quality
HostSoch is just dedicated to offering you custom and standard hosting solutions for various websites and businesses. Its wide range of products has the blend of the latest and advanced features that can provide you with the cutting edge performance like no others with improved quality.
Devoted to delivering the best
HostSoch team is just committed to maintaining the high industry standards in providing quality hosting services. You do not need to be special to avail of their quality web services as it is flexible enough to serve the individuals that can be of any type such as a beginner or a highly trained professional.
The company always focus on improving their work and product to ensure that you get more value for the money.
Easy upgrades
As it is more quite often for your site, the continuous up-gradation is required to maintain the smooth and efficient running of the website and to maintain a good online presence.
The hosting provider offers simple upgrade processes to put a constraint on the server downtime so that you can upgrade the hosting package as per your needs. You can upgrade from the basic hosting plan to the most advanced package with the dedicated server.
Excellent customer support
The technical support team of HostSoch is available 24/7 to provide you with the most reliable assistance to your most complex queries. Their quality support personals are always there (24/7) to give an excellent solution to the various issues related to web hosting.
You can send your queries and requests through email, Live chat, and phone calls. Its experienced and dedicated customer support service will help you to work out.
Top features
Some of the salient features of HostSoch hosting provider are listed below:-
Instant Hosting Account Setup
HostSoch offers you to start your hosting account instantly. Your hosting account is set up automatically through the automation process upon payment confirmation. Immediately after that, you are all set to use your account.
CPanel For Website Management
You can easily manage your domains, websites, emails, databases, sub-domains, and many more with HostSoch's integrated Cpanel manager. Moreover, you can also get the fastest Cpanel hosting. cPanel platform is one of the user-friendly platforms that provides options to create, edit and manage your site contents.
Softaculous installer
With HostSoch you can freely install the apps of various platforms like WordPress, Joomla, Magento plus more than 300 applications with just a single click through its Softaculous installer feature as an extra functionality under the hosting provider's Cpanel.
Daily Backup & Restore
HostSoch's backup and restore system allows you to take a daily backup of your website files or databases. You can also back up on a weekly and monthly basis as well. Its automatic daily backup system helps to run your system smoothly without any discrepancies.
Fully controlled Client Area
HostSoch provides easy and quick access to its cPanel, WebMail, File Manager, Dashboard, Knowledge Base, etc from the handy client area navigation system. Here you will get the Shortcut links that have been added to the top and sidebars of your site to easily use all these functionalities.
SiteLock Website Scanning
HostSoch's hosting plans come with SiteLock, a Firewall & Malware scanner that can prevent malware attacks on your website and perform malware scanning. It is a very useful, smart & simple Website Security feature that can automatically scan your website to protect it against any such harmful viruses and make sure your site runs smoothly.
Email services
HostSoch offers unlimited Email services that can be accessed through its POP3/SMTP/Webmail from any device like smartphones. The hosting provider also allows you to forward an incoming email without any cost. You can also create free email accounts and automatically redirect your email to existing email accounts.
Multiple payment options
You can pay for HostSoch hosting plan fees with so many payment options that are made available and supported by the hosting provider. You can opt for various payment platforms like Visa, Paypal, Rupay, Mastercard, Maestro, and many more.
DNS Management
HostSoch hosting comes with free lifetime DNS service which allows you to manage your DNS records. You can also forward your domain to another website for free.
Bulk Tools
HostSoch's easy-to-use bulk tools are very handy to help you to Register, Renew, Transfer and make other changes to several Domain Names in just one step.
Domain theft protection
With the all useful Domain Theft Protection feature from HostSoch, you can protect your Domain from being stolen, theft or getting transferred out accidentally without your permission.
99.9% Uptime guarantee
HostSoch's server's uptime can touch as high as 99.91% making it an ideal hosting platform that deals with performance with perfection.
Unlimited webspace & bandwidth
HostSoch provides you with the unlimited Webspace and an excellent data transfer rate to its customers which makes it a unique hosting provider when compared to the other hosting providers that just slightly leg behinds.
Attractive renewal & moneyback policy
Hostsoch provides easy 30 days money-back guarantee to its customers. It helps the unsatisfied customers to get its full money so that he/she may be can again opt for this hosting provider without any worry.
On the other side, HostSoch also provides the chance for its customers to continue their journey with it through the same renewal price for any hosting plan they choose.
SSL Certificates
With HostSoch's SSL certificates, you can add an extra layer of security to your website by choosing the perfect SSL plan. These SSL certificates come with various functionalities that can enable you to perform 128/256 bit encryption, Daily Malware Scan and are compatible with all major web browsers.
Various Hostings Offered
HostSoch offers an array of hostings that can span from the basic to the most advanced professional level. These are as follows:
Shared Hosting
HostSoch provides some quality of Shared Hosting which is further subdivided into two categories which are as follows:-
Linux Shared Hosting
This hosting plan is very popular amongst various hosting that is provided by the HostSoch. Tagged as the fast, secure, affordable and reliable Linux Shared Hosting In India.
Features
Free Domain name for lifetime

Unlimited Domains, Disk Space, Bandwidth and Emails

99.9% uptime with dedicated 24/7 technical support

Easy to use cPanel (Control panel)

High Performer Intel Dual Hexa Core Servers
Pricing
| | | | |
| --- | --- | --- | --- |
| Starter | Advanced | Business | Pro |
| Rs. 99/month | Rs. 149/month | Rs. 229/month | Rs. 329/month |
Windows Shared Hosting
Windows Shared Hosting form HostSoch is also a fast, secure and reliable hosting solution that can take your windows hosting experience like nothing before.
Features
Gives a 99.90% Uptime guarantee with dedicated support

Includes advanced Plesk Control Panel with Application Vault

Engined by Windows 2012, ASP.NET, MVC, IIS, PHP, etc;

High Performance with Intel Quad-Core Xeon Servers
Pricing
| | | | |
| --- | --- | --- | --- |
| Starter | Advanced | Business | Pro |
| Rs. 129/month | Rs. 179/month | Rs. 259/month | Rs. 359/month |
Specialized Hosting
HostSoch also offers some special hosting services for the various blog platforms. Some of the notable platforms for which HostSoch gives a specialized hosting are as follows:-
WordPress Hosting
If you have a WordPress site you can benefit from HostSoch's perfect hosting solution that is just dedicated to making an efficient and attractive online platform that is meant for WordPress.
Features
Free Domain name for lifetime

Unlimited Domains, Disk Space, Bandwidth and Emails

Provides an uptime performance of 99.90% with dedicated technical support

Single Click WordPress Installation with cPanel platform

Comes with Intel Dual Hexa Core Servers with CXS Scanner
Pricing
| | | | |
| --- | --- | --- | --- |
| Starter | Advanced | Business | Pro |
| Rs. 99/month | Rs. 149/month | Rs. 229/month | Rs. 329/month |
Magento Hosting
HostSoch provides exceptional hosting service for all the Magento lovers that want some sort of driving engine for their site to give outstanding performance in the competitive hosting arena.
Features
Uptime guarantee that touches to 99.9% with dedicated support

Includes Free CloudFlare protection

Provides POP3, SMTP, and Webmail access

Comes with Intel Dual Hexa Core Servers
Pricing
| | | | |
| --- | --- | --- | --- |
| Starter | Advanced | Business | Pro |
| Rs. 99/month | Rs. 149/month | Rs. 229/month | Rs. 329/month |
Apart from the above-mentioned hostings that are provided by HostSoch, It also gives hosting solutions to platforms like Drupal, Joomla, PHP, cPanel, Ecommerce, etc; with the same pricing plans and features as for the WordPress or Magento.
Pros and Cons
Pros
Budget-friendly hosting packages

Lifetime domain registration with advanced or better plans

Unlimited resources available

Excellent customer support
Cons
Limited scalability- no VPS or cloud hosting
---
Bottomline
HostSoch can be a great choice for a small online business or to set up your first company website. If you wish to change your hosting provider then you can prefer this hosting as a perfect solution. But it might be challenging for an expanding business that needs some extra resources to steady its ship. 
We hope you like our blog post on HostSoch hosting provider if you want to express anything or convey your thoughts, just send it in the comment section provided below.
If you have a WordPress website and want some assistance regarding its proper maintenance then feel free to talk to our customer support team. Dial +1-855-945-3219 (toll-free). We will be glad to help you.

That's all, thanks!
Read more useful blogs