8 Best WordPress Backup and Restore Plugins-2018
Last Updated:

Oct 23rd, 2018

Posted by:

Editorial team

Category:

WordPress Support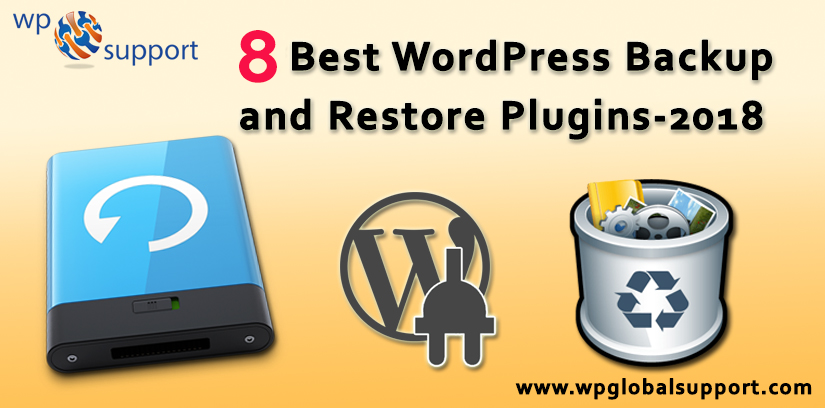 Keep Calm! Here we are with 8 awesome WordPress Backup and Restore Plugins. By making regular WordPress backup is a great thing that you can do the best work for your website.
Site Backup gives you peace of mind that you can save yourself during destructive situations while your site gets hacked or you accidentally lock yourself. There are many free and paid backup plugins for WordPress. And most of them are quite easy to use.
Here, we are going to show you the best 5 WordPress Backup and Restore Plugins.
Thus, if you don't have already your own site's backup, then you should choose one of these 5 best WordPress backup and restore plugins and start using it immediately.
Key Features Of WordPress Backup Plugins
When you select your backup plugin options, there are some features that come with all the backup plugins. They are:
Automation: To be honest, the backup plugin is running slightly if it is not automated; You can conduct manually the backup every time.
Ease of use: Depending on the way of the technique is understood, it is easy to restore from backup, the better.
The ability to backup your entire site: You do not want your database, but all your media files, themes, etc. The backup that only restores your website leaves you plenty of work to do.
Support: If you suddenly encounter a problem while restoring your backups, then you should have the resource to get started.

Best WordPress Backup and Restore Plugins
UpdraftPlus
BackUpWordPress
Duplicator
BackWPUp
WP-DB-Backup
BackupBuddy
WP Migrate DB
VaultPress
Let's get started!
1. UpdraftPlus
UpdraftPlus is a free backup and restores plugin. Also, it has a premium version with more functionality. This plugin allows you to create a full backup of your WordPress site and also store it on the cloud or download it on your computer.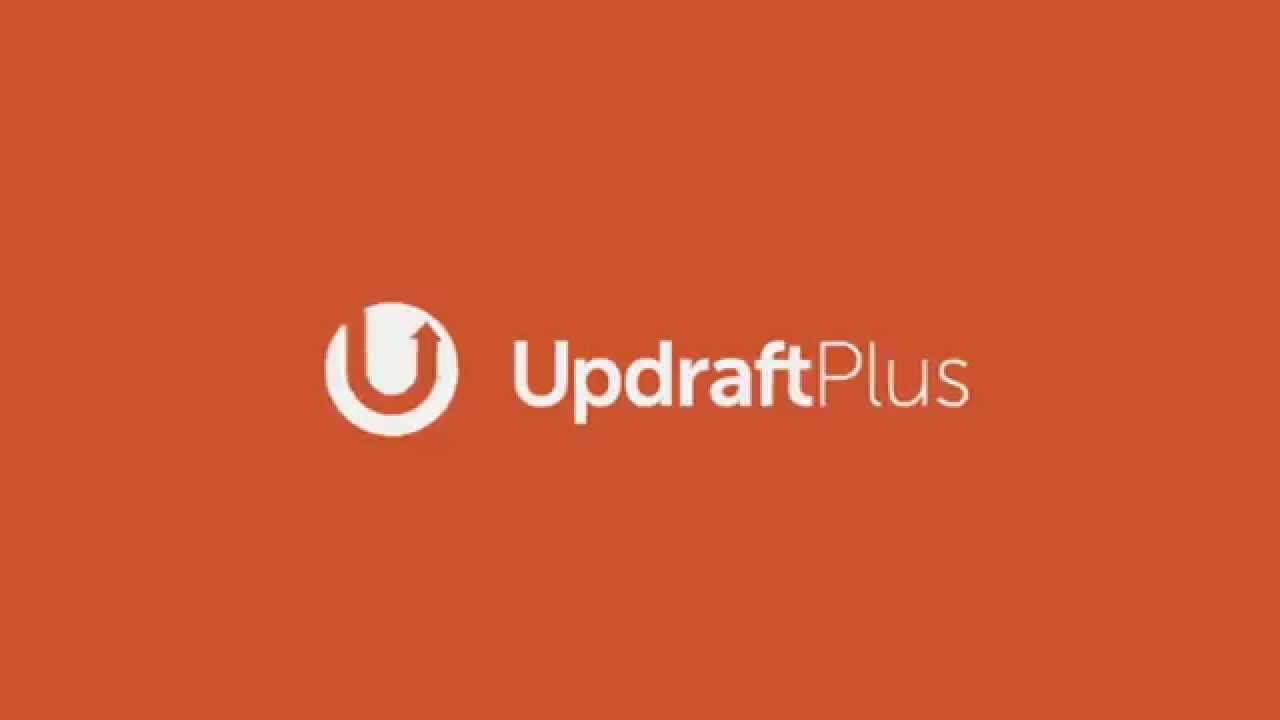 UpdraftPlus supports scheduled and simultaneous demand backups. Which file can you select for backup? However, it can automatically upload your backup to Google Drive, S3, Rackspace, Dropbox, FTP, email, and many other cloud storage services.
With more than half a million installations and an exceptionally favorable 4.9-star rating, it should definitely make your shortlist. Also, you can create automatic backups in the free version that runs on your preferred schedule.
Pros
Learn about the plugin usage with the help of tutorials.
Check your WordPress database for corrupt files, and repairs them.
Cons
Pro version supports necessary features.
The plugin dashboard materializes confusing for starters.
2. BackUpWordPress
It is a complete WordPress backup and restores plugin with automatic scheduling support. BackupWordPress allows you to create separate schedules for your databases and files.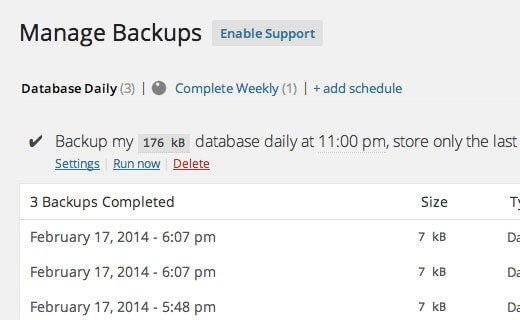 However, the problem is that the free version does not allow you to store your WordPress backups in the cloud storage service.
Also, the plugin gives you the option to use zip and mysqldump for a higher backup. Time is the essence, so this can be an important benefit.
If you wish to store your backups on Google Drive, FTP, Dropbox etc., you will have to buy premium extensions for it. Extensions are available for every service. And you can purchase the one that you need or the whole bundle.
Pros
This plugin is obtained in different languages such as Serbian, French, German, Chinese, etc.
Uses few resources, works easily in shared hosting environments.
Cons
Open source that is adaptable to changes and malware injection.
3. Duplicator
As you know by the name, Duplicator is a popular WordPress plugin that is used to transfer your WordPress sites. Although there are also backup features.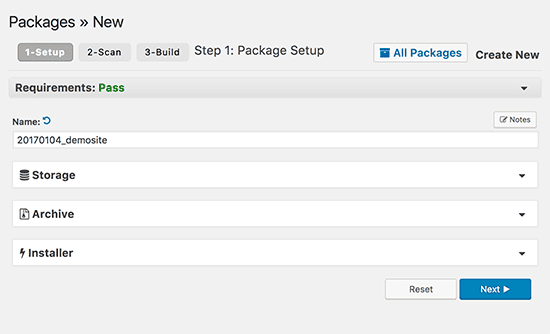 However, this plugin does not permit you to make an automatic scheduled backup that creates it less than ideal primary WordPress backup solution for a permanent created website.
This plugin gives you the opportunity to move, copy, or clone your complete site from one place to another, which is a good solution. If you are looking for full redundancy in this event, if your primary site goes down, so you need the failover option.
Pros
Confidant each functioning through email notifications.
Permanent updated to keep the compatibility with the latest WordPress version.
Cons
Restricted access to the quality of the free version.
4. BackWPUp
BackWPup is a free plugin that allows you to create full WordPress backups for free and store on the cloud (Amazon S3, Dropbox, Rackspace, etc.), FTP, email or on your computer.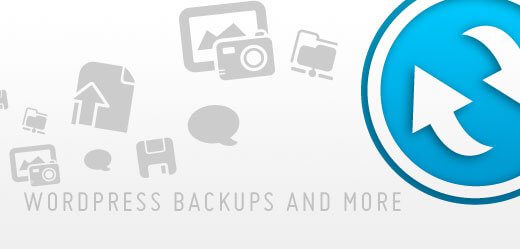 Also, it is very simple and easy to use and allows you to schedule automatic backups as per updated frequency of your website. In addition, restoring a WordPress site from backup is also very easy.
Also, it has a premium version BackWPup Pro. It comes with the ability to store backups on Google Drive, priority support, and some other cool features.
Pros
Restore wordpress website from backup is very easy.
This plugin is extremely simple to use. And lets you schedule certainly backups as per your site's update frequency.
Cons
WordPress 3.9 and PHP 5.3 is needed to use this Plugin.
5. WP-DB-Backup
WP-DB-Backup is most popular WordPress backup plugin with over a half million active installs. Only the problem is that it backups your WordPress database.
However, this means that you need to manually backup your media files. If you don't update the website very often and/or don't upload images, then you can use WP-DB-backup as your primary WordPress backup plugin.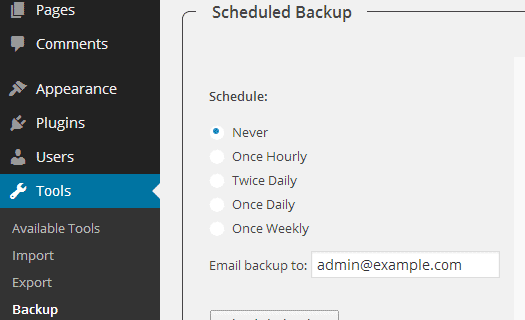 The WP-DB-backup makes it really easy to create database backups, schedule automated backups and restore the database. Also, this is a very useful tool for those users who don't have the phpMyAdmin to manually backup WordPress database.
WP-DB-Backup, as the name suggests, backs up your database, not your files. If you want your files to be backed up, then you have to find an alternative solution.
Pros
It's free version offers numerous attribute, including Automatic Backups and Sorting.
Configured simply without diving into the technicalities.
Cons
Relatively a new plugin in comparison to another well-established player.
6. BackupBuddy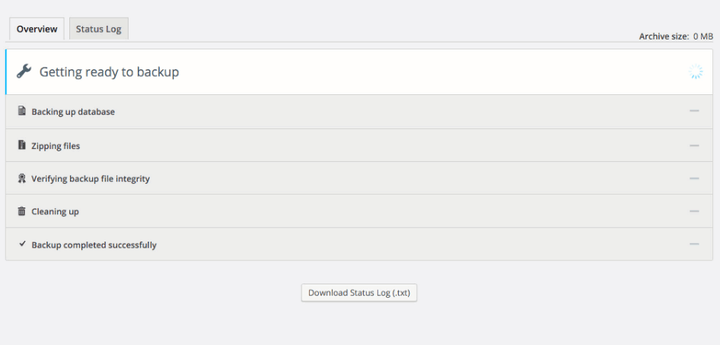 It is the most well-liked premium WordPress backup plugin and you can allow schedule daily, monthly backups, or weekly. BackupBuddy stores your backups in Dropbox, Amazon S3, Stash (their cloud service), Rack space Cloud, FTP, and even email also. If you apply their Stash service then have the ability to do real-time backups.
The biggest advantage of using Backup Buddy is that it is not a subscription-based service, it's free of cost. You can apply the plugin to the number of sites mentioned in your plan. It also accesses to premium support forums, regular updates, and 1 GB of cloud storage that store your backups. You can apply Backup Buddy to duplicate, migrate wordpress site.
Pros
The plugin allows you back up individual files such as PHP, .html, and some other.
Cons
It accomplishes malware scanning and troubleshooting operations as well.
A few of the features are beyond the understanding of non-technical bloggers.
7. WP Migrate DB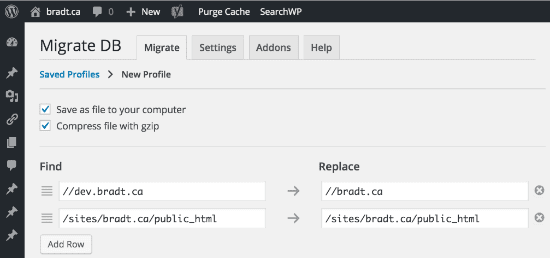 WP Migrate DB is important for handling a database. The main reason for processes of backup, migration, and restoration has been dealt with detailed important. The plugin permits the user to download the backup as an SQL file. It can handle serialized data with perfection.
Pros
An ideal plugin for both the developers and the non-technical bloggers
Regularly updated and enjoys grand user ratings
Cons
The free version give limited functions.
8. VaultPress

It has been there in for quite a long time. The seamless working and fixed approach seem to attract the WordPress users. It achieves the job of backing up your data, in a secure platform, with utmost perfection.
Advantages:
It contains the much-desired real-time backup feature
Security scanning attribute is an added advantage
Disadvantage:
Boiled Up
Although, if you are running a medium size site and hate paying the monthly fee, then we recommend you the popular UpdraftPlus plugin. Why?
Because they have their own cloud storage, Stash, that makes it easy for starters to store their backups in the cloud with a few clicks.
Whatever WordPress Backup Plugin you choose, please do not store your backups on the same server as your site.
By doing so, if your server's hardware fails or is worst, you get hacked. Then you do not have a backup that defeats the purpose of setting up a regular backup.
This is the reason why we highly recommend storing your backups on the third-party storage service such as Dropbox, Amazon S3, Google Drive etc.
We hope this blog helped you to choose the best WordPress Backup and Restore plugin for your WordPress site.
If you have any question, let me know in the comment section! Also, share the blog with your peers!
If you're looking for someone who can help you with WordPress Backup & Restore then you can dial our Toll-Free number +1 888 614 0555 now. We will be pleased to help you.
Read More Blogs: